Is It Time to Sell Off Your IT Stocks?
Nov 22, 2018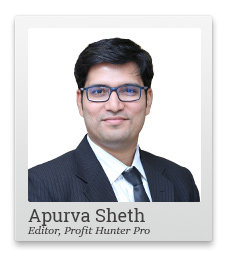 If you've followed the US markets closely then you would be aware of the term 'FAANG' stocks.
FAANG stands for the five technology stocks from the US market - Facebook, Apple, Amazon, Netflix and Google.
The Nasdaq Composite index, which is dominated by these tech stocks, collapsed more than 4% early in the week.
As tech stocks continue to lead the markets lower, the Nasdaq Composite is threatening to test its 52-week lows.
The steady erosion of the tech bull has finally crumbled the FAANG's into a bear market. Stocks are considered in a bear market when they drop more than 20% from their 52-week highs.
Two rough trading sessions early in the week pushed the last FAANG stock - Google - into a bear market with a cut of 20% from its 52-week highs.
Facebook and Netflix are down 39% and 37% respectively.
Amazon and Apple are down 26% and 24% from the yearly highs respectively.
| Stock | 52-Week Highs (US$) | Current Market Price (US$) | % Gains from 52-Week Highs |
| --- | --- | --- | --- |
| Facebook | 218.62 | 132.43 | -39% |
| Amazon | 2022.38 | 1495.46 | -26% |
| Apple | 233.47 | 176.98 | -24% |
| Netflix | 423.21 | 266.98 | -37% |
| Google | 1291.44 | 1030.45 | -20% |
Source: tradingview.com
It's interesting to note that just about a year ago, the Intercontinental Exchange launched the NYSE FANG+ Index futures. This trading vehicle included the market's most-hyped tech names, including four of the original FANGs (Facebook, Amazon, Netflix, and Google) plus Alibaba, Baidu, Nvidia, Tesla and Twitter.
The FANG+ Index futures closed at 2,232 on its first trading day on 8th November 2017. On Tuesday, the index closed at a level of 2,341. It's up only 4.8% since its launch.
The introduction of futures in FANG+ stocks will be looked back as the beginning of the end in the mega-cap tech rally.
When an idea goes mainstream it is generally a warning bell that the ongoing trend could exhaust soon.
Simply because the people who missed out on the recent rally normally get sucked into the craze. This might be good for the short term as it supports the price rise. But eventually there's no one left to buy. And no one to support the further price rise.
We have seen this happen in Bitcoins as well after the launch of its futures on Chicago Board of Exchange (CBOE) on 11th December 2017.
Bitcoin topped out within six days of the launch of its futures on 17th December 2017 at US $19,891. Today, Bitcoin is reduced to one-fourth of what it used to trade at its peak.
Bitcoin broke decisively below its crucial support level of US $6,000 last week and its heading lower since then.
Now FAANG's and Bitcoins aren't the only high-tech ideas which have gone mainstream and are now down in the dust.
Indian IT stocks are also beaten down.
American Depository Receipts (ADR's) of most Indian IT stocks traded in the red in the US markets on Tuesday. This signaled these stocks could face some music.
Both the IT bellwethers Infosys and TCS ended down more than 3% yesterday. HCL Tech and Wipro ended lower more than 2%. The Nifty IT index also closed with largest cut of 2.84% yesterday.
Now with rupee trading at an all-time low many analysts on the street became extremely positive on the IT stocks. Most of the gurus on TV recommended IT stocks as Diwali picks a few weeks ago after seeing the phenomenal rise of the IT pack.
Suddenly, it seems that the whole world is becoming positive on IT stocks now. I am sure you remember the age-old wisdom of Warren Buffett - be fearful when everyone is greedy.
It seems like everyone is becoming greedy in IT stocks and wants a piece of it. That's precisely when one should be fearful.
I think it's time to start reducing exposure in IT stocks rather than adding more.
And it's not just because everyone is becoming greedy. The price action is also indicating that the window of opportunity may close soon.
I'll write more on it in detail in my premium daily newsletter shortly. You can also follow it here.
Stay tuned...

Apurva Sheth (Research Analyst)
Editor, Profit Hunter Pro
PS: Apurva's insight into the market can not only make traders a lot of money, but also save them from a lot of loss. Make sure you are getting his daily insights and stock recommendations by clicking here.
Recent Articles