How to Take Out Money from the Trading Terminal and Put it in to Your Pocket
Nov 22, 2019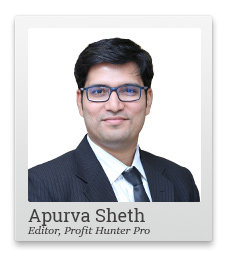 It's a Monday. The alarm on your phone rings at 7am.
You wake up and go out for a morning walk. You come back after an hour...have your breakfast and go for a shower.
It's time to go to work now. But instead of wearing formals and a tie you wear your favourite T-shirt and Pajamas.
And head straight to a private cabin within your home. You switch on your laptop and start trading.
The day is going good for you.
You shortlisted your top three trades from your after doing your homework and two of them are generating solid gains. The other trade didn't move as expected but you exited it quickly before it could cause much damage.
Its lunch time now. You go in to the dining room and have lunch while chatting with your spouse. Then, you head back to the trading terminal and pick a trade which generates decent profits for you.
Its 3.30 pm now. You have squared off all your positions because you prefer not to carry over any trade over night.
You check the Profit and Loss (P&L) report on the terminal for the day.
There is a credit of Rs 35,906.25/-
Congratulations!
You have successfully taken out Rs 35,906.25 from the trading terminal and put it in to your pocket.
You switch off your laptop and head to the health club. You play squash and go for a swim. You have a drink with your friends and head back home to prepare for the next day.
Would you like to have a lifestyle like this?
I bet you do! Who wouldn't want to work from the comfort of his own home and be his own boss?
However, leading this lifestyle over a long period is not possible for everyone. Many people have tried to do it all over the world...but eventually, they find it very difficult to pay the bills.
Very few have succeeded in the long-term.
But I know a man who has done this year after year for more than three decades!
--- Advertisement ---
3 Stocks for Potentially Massive Gains

COVID-19 has triggered a fundamental shift in the global economic and geopolitical map.

This reshuffling of the geopolitical map is just ONE of the forces fuelling the great Indian revival.

A revival that will restore the power, wealth, and influence we once enjoyed.

And, those who invest in the companies at the heart of this revival could turn a small stake into generational wealth.

Our co-head of research, Tanushree Banerjee, has narrowed down on 3 specific stocks.

She strongly believes, these 3 "revival stocks" could potentially offer massive gains.

Click here to learn more about this mega opportunity
------------------------------
He is Vijay Bhambwani. You must have seen him regularly on CNBC, Times Network or Bloomberg. You may have even read his pieces on FirstPost and DNA.
But now Vijay has teamed up exclusively with Equitymaster and will bring you all the good stuff, dear reader.
Ever since he joined Equitymaster...
But all this wasn't enough for Vijay.
He wrote a book - Fast Profits - in which he shared the blueprint he has used for more than 30 years, to make fast profits, as a professional trader in the markets.
Now wait a minute before you rush to collect this book...
Vijay is also hosting an exclusive free trading summit for Equitymaster readers on Tuesday, 26 November.
Registration for the Weekly Cash Summit is free and as you read this; more than 23,000 people have already signed up!
The response to Vijay's summit has been overwhelming and completely justified in my view. Vijay is one of the best traders in India. Now I don't want you to miss out on this great opportunity. So, register right now and book your seats.
Read all about Vijay Bhambwani's Weekly Cash Summit.
Warm regards,

Apurva Sheth
Editor, Profit Hunter Pro
Equitymaster Agora Research Private Limited (Research Analyst)
PS: On Tuesday, 26 November, India's #1 trader will reveal his super profitable personal trading blueprint. Click here to register FREE for Vijay Bhambwani's Weekly Cash Summit.
Recent Articles