Investment in securities market are subject to market risks. Read all the related documents carefully before investing
Last Chance Before The Price Hike


Small Cap Recommendation Service
Hidden Treasure at 50% Off
Opportunity Ends In
Dividend Multibaggers for 2023
Nov 22, 2022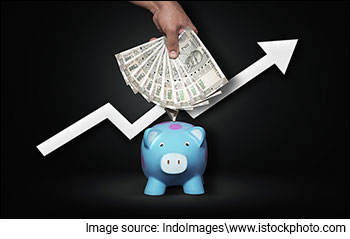 These are interesting times for Indian stock markets.
The market is near lifetime highs amid an uncertain global macroeconomic environment.
With the US Fed seen slowing its pace of rite hikes amid easing inflation, FIIs are back in the game of chasing Indian stocks.
This, along with earnings announcements, has led to some wild swings in the prices of the individual stocks over the last few weeks.
In the last one month, the Sensex is up 7%. The Smallcap index is up 1.9%. The Smallcap to Sensex ratio currently stands at 0.47 times. This is not too far from the long-term median of 0.43 times. There could be significant upside potential in both largecap and smallcap stocks.
That said, the macro environment remains uncertain. US tech stocks are falling. They have resorted to mass layoffs.
Global economies are facing slowdown, inflationary is still with us and supply chain issues yet to be ironed out.
Any negative developments on the macro front will likely impact Indian stock markets. I believe in the long-term growth of Indian markets and growth stocks. However, it's prudent to not go all out. Instead, you should buy stocks selectively.
In these uncertain times, it would be good to have the comfort of steady income from dividends, without compromising on gain in the capital investments.
--- Advertisement ---
Investment in securities market are subject to market risks. Read all the related documents carefully before investing

Closing tomorrow Midnight: 50% Off The Current Price (Price Going Up)

Last chance to lock in our premium Small Cap Research at lower than its current price

Act right now to get a 50% discount on its current price.

Offer Disappears at 11.59pm Tomorrow

Click Here
Details of our SEBI Research Analyst registration are mentioned on our website - www.equitymaster.com
---------------------------------------------
To understand the significance of dividends, let me share with you a true story.
We need to go back a century in the town of Quincy, a coastal city in the US. The year was 1920. Spanish flu pandemic was still causing economic dislocation. The US economy was transforming from the war economy, after the first world war, to a peace time economy.
This transition was marked by a recession and inflation.
In response to this inflation, the US Fed Reserve was on the rate hike mission. Between December 1919 to June 1920, rates were raised from 4.75% to 7%.
Amid these grim times, a banker named Pat Munroe in the town of Quincy noticed that people continued to spend money on a fizzy drink called Coca Cola, despite the shrinking of the economy.
The shrewd banker that he was, Munroe realised the strength of this consumer brand. He sensed a great investing opportunity.
Coca Cola had gone public in 1919. It was US$25 m then. In December 1920, the company was clocking full year sales of US$32 m, offering 7% yield on its value at which it went public.
Munroe invested in the company's stock. He also encouraged his neighbours and other folks in the town to do the same. It's said that he even lent money to depositors for this investment.
As the recession continued, farm incomes dried up. However, the dividends from Coca Cola continued to support the families in the town of Quincy. This event made Quincy the richest town in the US with the highest per capita income.
If reports are to be believed, those who invested in Coca Cola shares before the Great Depression and continued to reinvest the dividends, had made over US$ 10 m from a single share, leaving behind huge wealth for the next generation.
The residents in the town came to be known as 'Coca Cola Millionaires'.
This is a very powerful story. It makes one believe in the power of equity investing. More importantly, in the power of dividends.
Coming back to the present...
Over the last year, the marketcaps of some of the well-known companies across the world have shrunk by up to 50%.
--- Advertisement ---
Investment in securities market are subject to market risks. Read all the related documents carefully before investing

Value for Money Stocks?

You see, most stocks are either trading at super-expensive valuations... or they are trading way below their true worth because they are actually worthless stocks...

There are very few stocks in the market that you can call 'value for money' stocks.

But these 'value for money' stocks are some of the safest stocks available in the market... that you can buy at bargain prices.

If you're interested in these stocks where your downside is limited... but upside potential is huge... then it is highly recommended that you check out our 'value for money' stocks research...

See Details Here
Details of our SEBI Research Analyst registration are mentioned on our website - www.equitymaster.com
--------------------------------------------
With the Nifty close to lifetime high, and Mr Market known for its fickle temperament, it makes sense to not only invest in growth stocks, but also in stocks where you can expect steady dividends as well.
As a wise man once said: Earnings are human, dividends are divine.
As an outside investor, you may not know if the accounts are fudged. Or if the earnings are for real. Having consistent dividend paying stocks are a source of comfort. It needs positive cash flows and suggests that the business is earning money for sure.
You could choose to reinvest the dividends back in the stock depending upon the growth prospects and valuations. Or use it to meet your expenses. Its for you to decide what you wish to do with the money.
That said, it's not just enough to use stock screener based on dividend yields or payouts, or search words like stocks with upcoming dividend.
If you are new to investing, dividend yield is defined as dividend per share for the year divided by stock price. It's the rate of annual cash payoff in the form of dividend that you will get for investing in a stock at a given price.
For instance, if Coal India's stock is currently trading at Rs 250, and its annual dividend in FY22 is Rs 17 per share, then the dividend yield is 17/250 = 6.8%.
Another metric that dividend investors look at is stocks with a high dividend payout ratio. It is calculated as dividend per share divided by earning per share. It tells us the percentage of net profit the board decides to distribute among the investors.
So again, using the same example, Coal India's earning per share is Rs 28, while dividend per share is 17. As such, the payout ratio is 17 divided by 28, i.e. 60%.
While looking at payouts, you should look at the trend of dividend over last five to 10 years, and not just at a particular year's dividend. This will give you some insight if the dividends are sustainable and regular, or just one offs.
You need to ensure that the stock you invest in does not result in capital loss. This negates are benefits from dividend returns, as is often the case of most PSUs.
Let's look at some of the highest dividend paying stocks in India in 2022.
These are the PSU stocks with high dividend yields where the stock performance has lagged.
| | 5 Year Stock Return (%) | Dividend Yield (%) |
| --- | --- | --- |
| NMDC | 3.1 | 13.0 |
| IOCL | -12.0 | 12.0 |
| REC Ltd | -3.7 | 11.5 |
| SAIL | 1.7 | 10.2 |
| Power Fin. Corpn. | -1.1 | 10.0 |
| Natl. Aluminiun | -3.1 | 8.7 |
| GAIL (India) | -4.8 | 7.5 |
| ONGC | -5.3 | 7.5 |
| Oil India | -3.6 | 7.2 |
Data Source: Ace Equity, Equitymaster
The underperformance in PSU stocks underscores the basic issue in them - mismanagement of affairs and regulatory risks. Running a stock screener for high dividend yield is likely to throw a lot of PSU names. You should be sceptical of these.
And it's not just the PSUs.
Even in the private space, you need to be pay attention to business and growth quality for high dividend yield stocks.
Here are some businesses that look attractive from dividend yield perspective. But the cyclical and commoditised business or management quality or the growth prospects of the sector have been a drag on the stock price performance.
--- Advertisement ---
Investment in securities market are subject to market risks. Read all the related documents carefully before investing

2 stocks to buy as Nifty50 heads towards 40,000

We have identified 2 stocks. These stocks are not in the Nifty50 index today.

But they have a very high chance of entering Nifty as it heads towards 40,000.

We believe you should buy these 2 stocks right away.

See Full Details Here
Details of our SEBI Research Analyst registration are mentioned on our website - www.equitymaster.com
----------------------------------------------
| | 5 Year Stock Return (%) | Dividend Yield (%) |
| --- | --- | --- |
| INEOS Styrolution (Commodity Business) | -2.5 | 12.6 |
| Vedanta (100% Pledging) | -0.2 | 16.3 |
| Jagran Prakashan (Structural slowdown in newspaper industry, Pledging) | -3.7 | 11.5 |
Data Source: Ace Equity, Equitymaster
For instance, INEOS Styrolution, a chemical business seems to be underperforming due to commodity nature of business amid high inflation.
Jagran Prakashan, a newspaper business seems to be facing the headwind of structural slowdown in the industry along. Not to mention 100% promoter pledging.
Vedanta has the same issue, along with high debt.
I have often come across investors who categorise themselves as either growth or dividend investors. The good news is, the two don't have to be mutually exclusive.
There are stocks across sectors that promise both dividends and growth prospects.
With strategic steps like backward integration, premiumisation, and ability to acquire distressed assets and turn them around, these businesses have deployed capital in a way that has not just led to growing profitability, but steady cash flows as well.
In the video below, I have covered three such stocks, across different sectors, which deserve to be on your watchlist.
Please note these are not picked blindly by running a screener. This short cut is highly likely to result in dividend traps.
I've shortlisted stocks where growth prospects and execution give me comfort, so that the chase for dividends doesn't end up in capital loss.
Also, these are not recommendations. As a responsible investor, you should do your due diligence before even considering investing in them.
Warm regards,



Richa Agarwal
Editor and Research Analyst, Hidden Treasure
Recent Articles