Investment in securities market are subject to market risks. Read all the related documents carefully before investing
Last Chance Before The Price Hike


Small Cap Recommendation Service
Hidden Treasure at 50% Off
Opportunity Ends In
Have Chemical Stocks Peaked Out in 2021?
Nov 25, 2021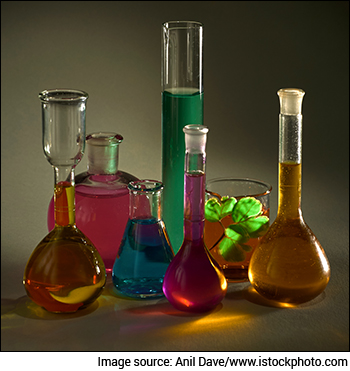 Seeing the collective wisdom in the stock market, I am reminded of a quote by J Templeton about 'consensus' in the stock market.
'If 10 engineers tell you to build a bridge a particular way, then that is how you should build the bridge. If 10 doctors provide the same diagnosis then you should follow the treatment. However, if 10 analysts tell you that a stock is cheap, then you must avoid it'.
Mr Templeton's point is we should always be wary of consensus. Seldom has the stock market done what public opinion expects it to do. That's why the old timers say, market has a mind of its own.
The recent IPO mania has increased my conviction in this quote. The problem is everyone believes making money is easy and the consensus is upwards.
Last weekend, I talked to an experienced investor about new age IPOs.
A statement from our conversation with him struck me. He said...
'The older generation might not understand new age tech companies and Cryptos, but the new generation doesn't understand risk'.
I think legendary investor, R K Damani, described stock market crashes very aptly,
'After the crash, people with money get the experience and people with experience make money'.
That is precisely what is playing out in the stock market.
Many companies and entire sectors have been 're-rated' beyond any logic. While some of the re-rating is warranted, a lot is excess.
--- Advertisement ---
Investment in securities market are subject to market risks. Read all the related documents carefully before investing

Closing tomorrow Midnight: 50% Off The Current Price (Price Going Up)

Last chance to lock in our premium Small Cap Research at lower than its current price

Act right now to get a 50% discount on its current price.

Offer Disappears at 11.59pm Tomorrow

Click Here
Details of our SEBI Research Analyst registration are mentioned on our website - www.equitymaster.com
---------------------------------------------
Time and again, to justify valuations and support the momentum in the market, sectors have been given FMCG-like PE ratios.
I distinctly remember, during the peak of the auto boom in 2017, stocks like Maruti and Eicher were trading at life time highs PE ratios which weren't justified.
Maruti at its peak was trading at a 28-30 times forward PE.
To justify this, analysts threw in the commonly used 'under penetration theory'.
Metrics like penetration as a percentage of households was used to show how the sector was 'underpenetrated'. Also, comparative analysis with developed countries was used to help strengthen the case.
However, the western world is different. It has limited public infrastructure. As a result, owning a vehicle is indispensable. India does have public infrastructure for last mile connectivity.
So to justify the unsustainable valuation multiple for Maruti, I recollect an analyst who assigned the valuation multiples of Voltas and Crompton Consumer for Maruti!
His logic was that both had the same level of penetration and huge headroom for growth.
Now, in what way can you compare, a company which sells fans or A/Cs to a company which sells passenger vehicles?
It's an Apples and Oranges comparison in the truest sense.
When such narratives start floating around in the market, it's time to be cautious.
After 2017 the auto cycle peaked and turned down.
While the markets have been hitting new highs, the auto sector is in doldrums.
Maruti Suzuki and Eicher Motors are 25% and 20% below their peaks in 2017.
--- Advertisement ---
Investment in securities market are subject to market risks. Read all the related documents carefully before investing

Value for Money Stocks?

You see, most stocks are either trading at super-expensive valuations... or they are trading way below their true worth because they are actually worthless stocks...

There are very few stocks in the market that you can call 'value for money' stocks.

But these 'value for money' stocks are some of the safest stocks available in the market... that you can buy at bargain prices.

If you're interested in these stocks where your downside is limited... but upside potential is huge... then it is highly recommended that you check out our 'value for money' stocks research...

See Details Here
Details of our SEBI Research Analyst registration are mentioned on our website - www.equitymaster.com
--------------------------------------------
Where is the froth today?
I believe there is a froth in the valuation of some smallcaps in the chemical sector.
Just like the auto sector in 2017, the same narratives of comparing the chemical space to quasi-consumption are evident.
This is what happened in the chemical space over the past 18 months.
The chemical sector has been re-rated, in terms of both PE ratio and earnings upgrades.
The earnings growth of these companies have been fantastic over the past 6-8 quarters.
Last 9 Months Earnings of Chemical Firms > full year FY21 Earnings
EPS
2018
2019
2020
2021
9 months FY22
Balaji Amines
35
36
32
73
102
Deepak Nitrate
5.8
13
45
57
78
Alkly Amines
13
16
42
58
61
Galaxy surfactants
44
54
65
85
80
Manali Petrochemical
3.3
4.4
2.7
11.7
22
Supreme Petrochemicals
12
5
11
51
72
Data Source: Company reports
However, the primary reason for sharp increase in operational performance was led by unsustainable price increases of the underlying chemicals.
This was due to the China factor.
Supply disruptions from China was a key reason for price increases along with high logistic costs due to container issues.
--- Advertisement ---
Investment in securities market are subject to market risks. Read all the related documents carefully before investing

2 stocks to buy as Nifty50 heads towards 40,000

We have identified 2 stocks. These stocks are not in the Nifty50 index today.

But they have a very high chance of entering Nifty as it heads towards 40,000.

We believe you should buy these 2 stocks right away.

See Full Details Here
Details of our SEBI Research Analyst registration are mentioned on our website - www.equitymaster.com
----------------------------------------------
Prices of both specialty and bulk chemicals have increased 5-10 times in the past 18 months.
With this kind of operating leverage playing out, there was a massive expansion in margins.
Meteoric Rise of Chemical Stocks
| Particulars | 15-Apr-20 | Peak | Current Price |
| --- | --- | --- | --- |
| Balaji Amines | 355 | 5,200 | 3,150 |
| Change (%) | | 1,365% | -39% |
| Deepak Nitrate | 470 | 3,020 | 2,160 |
| Change (%) | | 543% | -28% |
| Alkly Amines | 611 | 4,740 | 3,250 |
| Change (%) | | 676% | -31% |
| Galaxy surfactants | 1320 | 3,600 | 2920 |
| Change (%) | | 173% | -19% |
| Manali Petro | 17 | 138 | 120 |
| Change (%) | | 712% | -13% |
| Supreme Petrochemicals | 141 | 818 | 675 |
| | | 480% | -17% |
Data Source: BSE
I believe the best is behind these Stocks
In the chemical sector we see the following.
Too much price volatility and the dependence on global and Chinese prices. This gives it the characteristics of a commodity. Hence, it's cyclical in nature.
Margins are at a peak. Tailwinds in the form of chemical prices and operating leverage have played out.
Raw material cost has started to increase. This is evident over the past 2 quarters.
These are B2B business with very little or no pricing power.
In a nutshell, most of re-rating in the stocks of chemical companies has already happened.
We are in a scenario where bulk commodities are available at 3-4 times above their mean valuations.
Niche chemical companies do deserve some premium, but the way their stock prices have risen, the margin of safety is very limited.
Here is an example of the amines sector in India.
The amines industry in India is a sort of duopoly with Balaji Amines and Alkyl Amines being the only 2 major players. The industry is a niche when it comes to products.
Balaji Amines reported fabulous performance and continues to do so, however the stock has gone up 1,365% in 18 months.
This resulted in its PE expanding from 10-12 to 40 at its peak. A 40x PE ratio for a B2B chemical company.
Food for thought
I cannot fathom paying Balaji Amines and Godrej Consumer similar multiples.
It doesn't make sense to give the same multiple to the firm making a consumer product and a chemical maker whose products are used as intermediaries.
Even if earnings double from here in next 2 years (which is highly unlikely), Balaji Amines is available at a PE of 20x on FY23 earnings.
It's fairly valued for a chemical company.
What are the risks?
I do understand factors like China plus 1 strategy playing out, but these are very long term in nature.
The China plus 1 is not as easy as it is made out to be. There are other countries like Taiwan, Vietnam, and Thailand also in competition to grab market share from China.
Stock prices of chemical companies have fallen 20-30% over the past 2 months. It's a sign the market is taking note of the froth in valuations.
Most chemical companies have strong financials and balance sheets. My view is from a valuation and future growth/re-rating perspective.
Bigger companies like PI Industries, Atul, Aarti, and others continue to be good long-term investments.
But the risk-reward is not favourable in these small and mid-sized chemical companies.
As I end this piece, let me caution you against chasing less known chemical names. They are more like commodity stocks in nature.
Warm regards,



Aditya Vora
Research Analyst, Hidden Treasure
Recent Articles