Is this India's 'Reliance Power' Moment? Here's How to Prepare for it
Dec 1, 2021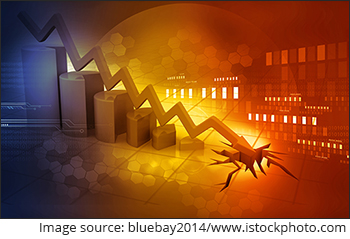 As I write this, Reliance Capital joins a long list of Indian shadow banks that went bankrupt. Especially, after the sudden collapse of IL&FS in September 2018.
But Reliance Capital is not the lone reminder of grim times. Once its sister concern, Reliance Power, had an equally sour debacle, after one of the largest and most popular IPOs of 2008.
Reliance Power, in fact, taught Indian investors a very important lesson.
When companies with fictional business models, empty balance sheets, and bleeding P&Ls seek steep valuations, it should send the alarm bells ringing.
Reliance Power was nothing but an overoptimistic story about the spectacular growth in the Indian power sector.
Swayed by the promise of huge returns, investors completely lost sight of the company's financials.
--- Advertisement ---
Govt's 257 Bn Rupees Boost for EVs- Your Chance for Potentially Wild Profits

Recently, the government announced that it will be pumping a whopping 257 billion rupees into electric vehicle initiatives by 2025.

We urge you to become a part of the EV gold rush that's happening now and gain the early mover advantage.

We have closed in on 3 EV stocks which could potentially hand you over insane profits in the long run.

We will be revealing all the details in one of our upcoming special online event.

Sign Me Up For the FREE Event
------------------------------
With no track record to show, the company had a stellar debut in the stock markets. Not only was the IPO a blockbuster one. But even the physical IPO form (it was 2008) was sold in the black market.
But within months of the IPO, investors realised there might be nothing coming their way.
The company had nothing to show by way of shareholder returns. The steep correction in the stock ended up sounding the bugle of the market crash in 2008.
Although Lehman's collapse may have knocked global indices in 2008, Reliance Power is etched in the minds of Indian investors. The billions lost in that IPO remained a grim reminder for over a decade.
Unfortunately, investors have short memories. They simply forget that cycles are inevitable and there's no such thing as a free lunch.
So, we shouldn't be surprised to find a Reliance Power like story in every bull market.
Take the case of RattanIndia Enterprises.
The stock has offered a stellar 1,500% returns in the past 15 months.
Its neither a startup nor a hot IPO that has lured investors recently. Rather the company has been listed since 2012.
Revealed: Richa Agarwal's Top 3 Stocks for 2022
It's engaged in setting up power project for generation of thermal power. The company is seeking consultancy options in generation, transmission, and distribution of power.
But dig a little deeper and you find that the company had no sales to report until the second half of financial 2020-21. Moreover, at the end of September 2021, the company had Rs 150 m of net debt, up from none a year ago.
So, what is it that investors find so alluring?
Recently, RattanIndia Enterprises started its drone business with its wholly owned subsidiary- NeoSky India. Also, the company made a strategic investment in the US-based urban drone logistics platform - Matternet.
With the new 'Drone Rules, 2021' bringing India at par with international standards, the drone manufacturing sector is expected to achieve turnover of Rs 150 bn in the next three years.
The government is also encouraging start-ups and MSMEs to invest in drone technology by easing the eligible annual sales threshold.
Rest assured 'drones' is not the only buzzword helping the stock.
RattanIndia-backed electric motorcycles firm Revolt was also in the news recently. The company will expand its dealership network to Bangalore, Jaipur, and Surat.
--- Advertisement ---
Markets in Downturn? Here's What You Must Do...

The markets corrected sharply in recent days...

And it's impossible not to be reminded of the bloodbath we saw in March 2020.

The truth is...

Stock market corrections and recessions are inevitable and painful...

But this #1 video with Rahul Shah has the power to change how you perceive corrections and crashes. In fact, you'll master the art of turning every market crash to your advantage...

Watch the COMPLETE Lazy Millionaire Summit Right Now
------------------------------
India has set an ambitious target of achieving 100% electrification for public transport by 2030. According to Centre for Energy Finance, the Indian EV market will be a US$206 bn opportunity if India maintains steady progress to meet its ambitious 2030 target.
Thus, the words 'drones' and 'electric vehicles' are to RattanIndia Enterprises what the word 'dotcom' was to tech stocks in early 1990s.
Despite being devoid of revenues and profits, the company's foray into new age tech has helped keep it insulated.
Moreover, even the gaping flaws in the core business have been completely ignored by investors.
Maybe RattanIndia Enterprises is the Reliance Power of 2021. Or maybe its not. That's difficult to predict.
But it's reasonably certain that it's only a matter of time before investors realise their flaws.
Also, the transition from a small correction to a market crash to a bear market may come without warning. Yet again.
Prepare. Don't Predict.
Here are some steps that could help you prepare and avert the Reliance Power like stocks of 2021.
Practice second order thinking. It's tempting to give in to good outcomes with small upside that are easily visible to us. We do this without weighing in on the potentially large downside of our decisions in the future.

Second order thinking is necessary to think beyond what we know. We must focus on things we haven't thought about by applying divergent information and forming new associations and connections.
Invest in innovation: Short-term pressures often prevent investments in innovations that have a longer payoff.
Do what's right vs what's convenient: When we focus on the long-term, doing the right thing becomes a lot easier. This is because a long-term orientation subdues our enthusiasm for short cuts.
Warm regards,



Tanushree Banerjee
Editor, StockSelect
Equitymaster Agora Research Private Limited (Research Analyst)
Recent Articles