The Great Small Cap Sale - Buy 1 Rupee for Only 50 Paise
Dec 4, 2018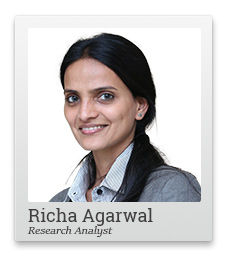 Great businesses, when on the operating table, could offer some of the best investment opportunities.
In April 2010, the US witnessed the worst environmental disaster ever. A million barrels of oil leaked into The Gulf of Mexico after an explosion at the oil exploration site.
This was largest oil spill in the history of the petroleum industry. The accident claimed several lives and jeopardized vast stretches of marine life. Gulf of Oil Mexico spill has a full Wikipedia page devoted to it.
An investigation followed, and BP (British Petroleum), one of the world's largest oil and gas companies, was found guilty and penalized heavily. Negative publicity followed, and BP became one of the most hated companies in the world.
Within weeks, the stock plummeted more than 50%. No one wanted to touch it. Understandably so.
But a few big investors took a contrarian stand....and locked 80% gains in a year - 6% just from the dividend.
In hindsight, their decision turned out to be smart.
But you see, that kind of investing does not suit all.
For every such BP story, there might be a Vakrangee that falls another 80%, from the initial 50% slide. The wisdom, and success stories, often come only in hindsight.
Big investors are cut from a different cloth. The kind of portfolio they have, a single bet gone wrong may not cause them much damage. For them, it might make sense to take the risk.
But you need not follow them on this path...especially in the current markets, when even dollars are being offered for 50 cents.
Buy Quality Merchandise When it is Marked Down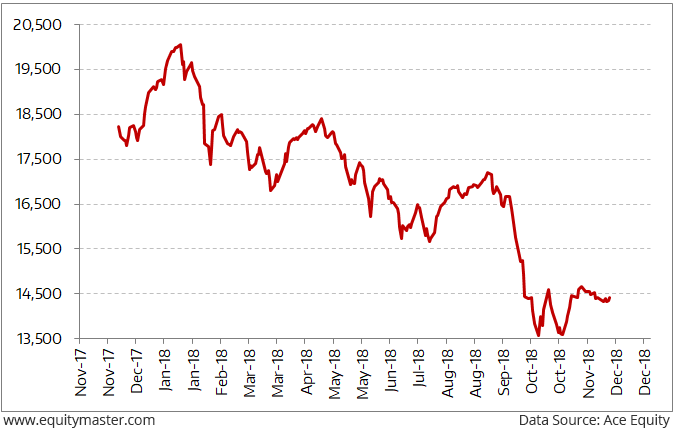 You see, the small cap index is down nearly 30% from its peak in January. Over 85% of the stocks are down from that level in the small cap index. And 75% of the stocks in the small cap index are down by over 20%.
While the correction in some of these small caps is quite well deserved, I can see market throwing out some babies with the bathwater.
--- Advertisement ---


How 3 Simple Steps Can Tell You Which Stocks Look Marked to Boom

Most investors aren't aware of this.

But 3 simple steps can give you a list of potential multi-bagger stocks to buy.

It's easy.


Log on to a website I'll just tell you about...
Type in the name of the stock you want information on.
Download a copy of this little-known legal document that reveals Top Stocks which are Marked to Boom.
This document is only released four times a year...and the last one came out in June.

Click here to get all the answers.
------------------------------
These aren't the businesses on the operating table...but solid businesses headed by competent managements, that could put some bluechips to shame when it comes to safety and stability.
As they stand ignored and corrected amid small cap correction, I believe they could be the perfect vehicle to ride the next peak in the small caps.
Based on the feedback from my subscribers, I have put together a list of top four solid companies that have taken a beating for reasons that have little to do with fundamentals.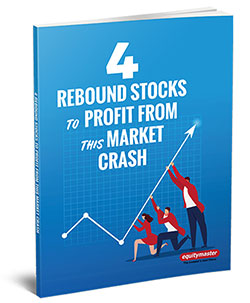 Let me tell you a little about my...
Four rebound stocks to profit from the current small cap crash
The first rebound stock: is a potential beneficiary of the growth in food and FMCG and discretionary consumption. It's the only company in the world to have a unique backward integration in its niche segment. The stock is down 32% from its 52 week high levels.
The second rebound stock: is the domestic market leader in a niche product that is used across industries. The company is set to become a pioneer in India soon with the launch of a new product with strong latent demand. What I like about the promoter is that he watches margins like a hawk. He does not hesitate to say no to opportunities where sales growth does not come along with healthy profit margins, a temptation that most are not able to resist. The stock is down 33% from its 52-week high.
The third rebound stock is a company in the business of transforming other businesses with software. With zero debt on the balance sheet, positive cash flows, healthy dividend payout and return ratios, and a great management at the helm of its affairs, the stock currently is offering a great attractive point at 39% discount from its 52 week highs.
The fourth rebound stock is a textile company that is setting new standards when it comes to using technology to reinvent the business. With majority of the capex behind it, this company is set to reap rewards of the efforts the management has put in in over last few years. The stock is down 47% from 52-week high, and anyone who gets in now is in for a very good rise in my view.
This could be the biggest quality buying opportunity in small caps in the last decade...and may not last for long. So make sure you do not get too late.
Regards,



Richa Agarwal (Research Analyst)
Editor, Hidden Treasure
Recent Articles