How to Play it Safe with These 'Risky' Small Caps
Dec 5, 2018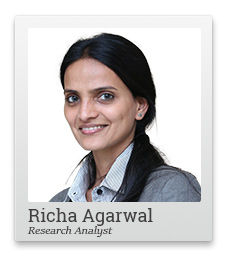 I've always found the best investing lessons away from the stock market.
In real life, that is.
Here's a real-life situation to think about:
Imagine you're travelling on an airplane from India to New York. Now, if you were in charge of filling fuel in the aircraft before take-off, how much would you fill?
Will you fill exactly the amount of fuel the plane needs to reach New York?
Or to be safe, would you throw in at least 40% to 50% more than the plane needs?
The answer would be the latter without a doubt.
You would correctly reckon that a hundred unexpected things could come up along the way to extend the flight beyond the scheduled distance or time. You wouldn't want to take the smallest chance with your life now, would you?
Ace investor Warren Buffett has been filling fuel for such planes for more than 60 years now. And his most important passenger goes by the name of 'investment capital'.
For each and every journey that the plane has made, he has ensured the safety of his capital as if his life depended on it. The way he has done that is by chanting over and over again the three magic words while filling the plane's fuel tanks - 'Margin of Safety'.
Make no mistake. Apart from the Cokes and the Gillettes, Buffett has invested in perhaps hundreds of small caps along the way. Small obscure companies the likes of which you have never heard about. Despite this, on a portfolio level, he has never really lost any big amount of money.
And the way he's done that is by factoring in a margin of safety when making every single decision. In fact, Buffett often admits that he owes a large part of his current US$90 billion or so of net worth to this attitude.
--- Advertisement ---


How 3 Simple Steps Can Tell You Which Stocks Look Marked to Boom

Most investors aren't aware of this.

But 3 simple steps can give you a list of potential multi-bagger stocks to buy.

It's easy.


Log on to a website I'll just tell you about...
Type in the name of the stock you want information on.
Download a copy of this little-known legal document that reveals Top Stocks which are Marked to Boom.
This document is only released four times a year...and the last one came out in June.

Click here to get all the answers.
------------------------------
The way to harness the power of the margin of safety is - first - you value the business to the best of your understanding based on what its future will to look like. However, very much like our own lives, the life of a business too is not predictable to a very high level of precision.
Thus, you buy the business only when it is available at a price well below what you've just valued it at. That difference between the price and value is your safety margin. It is available for absorbing the effect of miscalculations or worse than average luck.
Second, you diversify. However, the trick here is that diversification as a principle comes alive only when used along with the concept of the safety margin.
This is because even when you factor in a margin of safety while buying a stock, the result of that investment may still be bad. The margin ensures only that the profit-versus-loss odds are in your favour in that investment, not that you can't ever have a loss on it.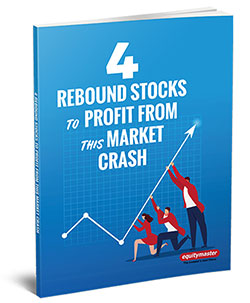 However, as the number of investments bought with a margin of safety is increased, the probability that your total profits will exceed your total losses becomes very large indeed.
Indeed, this is the way to take the risk out of small caps and enjoy only the returns. For over a decade now, I've been employing this concept in the world of small caps with some outstanding results.
In fact, in response to repeated requests from my subscribers, I have come up with a list of four such actionable stocks (out of 24 actionable small cap recommendations this month) that I believe not just offer strong returns, but also protect downside in the current market.
You could make this approach work for you too. Make sure you do not get too late - get in while you can.
Regards,



Richa Agarwal (Research Analyst)
Editor, Hidden Treasure
Recent Articles