Do You Want to Live Rich Like an Arab Sheikh?
Dec 6, 2019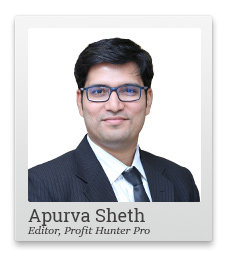 What picture comes to your mind when someone talks of an Arab Sheikh?
A tall bearded guy wearing dark shades and white throbe walking out of a limousine?
Wouldn't you like to like a Sheikh yourself?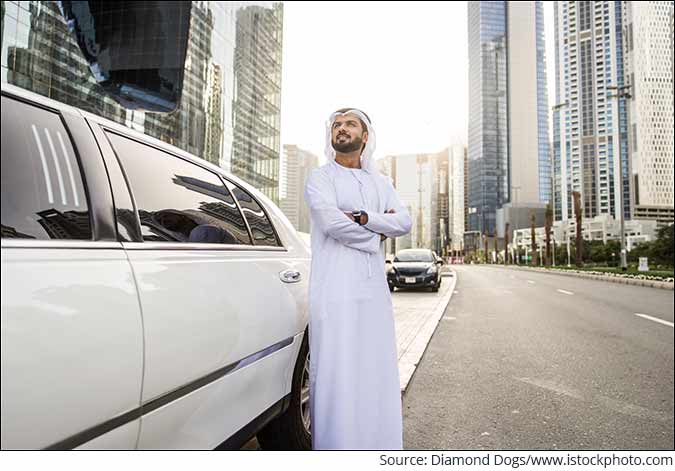 Here's a story I heard from Vijay Bhambwani about Arab Sheikhs.
When he was in school, he would see Arab sheikhs frequenting Jaslok Hospital at Peddar Road, Mumbai, in large numbers.
They used to come to India for medical treatment. The doctors and nurses would painstakingly learn to speak Arabic to be able to keep their patients happy.
It wasn't difficult to guess why. Sheikhs were big spenders they tipped heavily and didn't seem to care about money.
They showered gifts like cassette players to ward boys, gold watches to doctors....and so on.
Now how could Arab sheikhs splurge so much money and still live a lavish life?
No points for guessing...Crude Oil.
Crude oil or 'black gold' is the currency of emperors and kings.
It gives the Middle East tremendous power over the western nations. It gives their citizens an extremely high per capita income.
But the right to riches isn't restricted to oil sheikhs alone. Smart people who know how to trade crude oil can get extremely rich too.
Vijay has been trading in the Indian financial markets for more than 30 years. He's practically seen everything in the world of trading.
Vijay has been using a unique system - BEAT - to trade in the markets. This system studies human behaviour and comes to reliable estimates of how people will react when taking financial decisions.
And guess what?
Vijay's system is signalling a bear market in Crude oil.
--- Advertisement ---
Missed Our Urgent Broadcast LIVE?

For readers who missed watching our broadcast on India's Revival...

We've released the transcript of the event for a limited period now.

You can see all the important highlights from our broadcast in this transcript.

And also get a chance to grab a copy of Tanushree's latest reports, India's Greatest Revival: The Three Mega-Trends Behind 1,000% Gains and 3 Ticking Bombs to Sell Now - combinedworth Rs 5,900 for virtually FREE.

But please note that we may take this transcript off the internet any minute.

So read it immediately.

Click Here to Read the Transcript NOW
------------------------------
Saudi Aramco is offering shares in its first ever IPO. The Saudis have used every trick in the book to "influence" the prices of crude oil higher so they get a better valuation.
But once we are through with the IPO there is no reason for prices to stay higher.
And there's another factor which will act against higher oil prices - The impact of US Presidential cycle. You can read Vijay's editorial about it here.
The US administration will push oil price lower to curb inflation, the US Dollar higher, and window dress the economic data. So, it gives a feel-good factor to the US voters.
Falling crude prices normally leads to lower inflation and boosts household savings. More money flows into stock markets.
Corporate profitability rises as input costs and raw materials costs fall. Crude oil related products are important sources of raw materials for many companies. A fall in crude oil prices is beneficial to them.
Some sectors are more sensitive than others because they are heavily reliant on petrochemical based raw materials. Some of them are -
Paints
Dyes
Plastics
Polymers
Epoxy resins
Adhesives
Automobiles
Automotive lubricants
So how do you make money from this?
You know that Vijay and I have collaborated to bring you an exciting new trading service - Fast Profits Report.
It is a unique blend of natural resources - the biggest, tangible, and real asset class in the world - and equities, the world's most popular asset class ever. The recommendations are a result of rigorous filtering process.
I am happy to announce that we have publish our first recommendation!
This is how we will pick the trades:
We will assessed which sector will gain the most from an up move (or down move) in commodity prices - In this case, it is falling crude oil prices.
Then I will choose the best company from that sector using my proprietary techniques.
We will recommend buying that company's stock.
When the stock moves up, we will recommend a sell at a good profit.
We will then repeat this process profitably.
The company which I have picked for subscribers of Fast Profits Report, uses a petrochemical which is derived from crude oil for manufacturing its products. It's a debt free company and pays out nearly 30% of its profits as dividends every year.
I'm bullish on the stock and I'm recommending a position at the right price. You can read more about making money in this stock here.
Warm regards,



Apurva Sheth
Analyst, Fast Profits Report
Equitymaster Agora Research Private Limited (Research Analyst)
PS: Vijay and I have just published our first recommendation in the Fast Profits Report. If you haven't subscribed to this exciting new trading service, you can do so here.
Recent Articles