Stocks You Should Buy, Even if the Market Falls
Dec 7, 2021
Editor's note: Today at 5 pm, Equitymaster's editors, Tanushree Banerjee and Richa Agarwal, will reveal a massive 15X electric vehicle opportunity. Get the details here...
---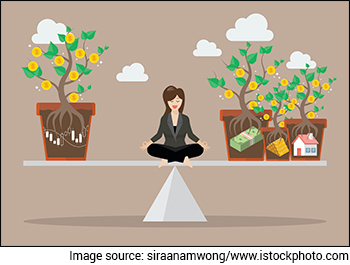 'Where do you see the smallcaps, given the post Covid rally and recent market correction?'
That's a question I'm getting asked quite a lot these days. As an analyst, focusing on smallcaps, I'm expected to know.
But honestly, I don't.
I'm neither privy to big macro developments (more than anyone else), nor do I have any specific insights on how bad Omicron could turn out to be...or if it could be big enough to warrant another lockdown.
I have no crystal ball to gaze into and get the answers. And it's better that way.
Imagine if you and I would have known in advance that in March 2020, the markets, especially smallcaps, would crash 55% from the peak in January 2018.
The outcome would have been liquidation. For a while, you would have felt validated and smarter. Just a few months later, you would have kicked yourself, might have even smashed the crystal ball to pieces.
You would have missed the opportunity to make four to five times gains in the same stocks that had no takers in the Covid crash.
The same could be said for big gainers in the past as well. For instance Vakrangee, where the gains could have pushed you into a FOMO trap.
You see, 'What will markets do in the near term'? is the wrong question to ask, unless you approach markets as a casino. You may win big once in a while, but eventually, the house will win, and at your cost.
--- Advertisement ---
Rahul Shah's Lazy Millionaire Summit Is Now LIVE...

Discover the Master Key to Turning Every Market Crash to Your Advantage

Hurry up! Join in now...

Click Here to Join the Lazy Millionaire Summit
------------------------------
If you aspire to win big gains, and keep them, focus on what businesses and managements will do.
In short, play the long term game. Understand the business and the management. Have conviction in the answers before you act.
You may not get every bet right. But you will be way better off than playing the short term game.
Yes, smallcaps will be vulnerable to short term corrections. They are highly likely to correct more than the broader markets. But if you get the above two questions right, you will do well in the long term.
Page Industries, Balkrishna Industries, Alkyl Amines, Astral...are all among the biggest gainers of the decade.
They all started as smallcaps. And were indeed subject to sentiment based corrections. That did not stop them from becoming multibaggers in the long term.
So what do the fundamentals say?
For smallcaps, despite the fact that FY21 was marred by the pandemic, the balance sheets on the whole are cleaner now compared to previous smallcap peaks.
The debt to equity ratio has come down. The operating profits have grown at a much higher rate than sales. And so have the cash flow from operations.
There is a wave of disruption across segments. While some smallcap companies have lost, others have gained market shares at their expense.
The right question to ask is, 'Which smallcap companies will gain market share and grow profitably and sustainably'?
For instance, in post RERA era, unorganised and highly leveraged developers have been shunted out, while organised players have benefitted.
Equitymaster's Stock Screener: Identifying High-Potential Stocks Has Never Been this Easy
With real estate doing well, there will be a bunch of businesses doing well - home improvement, consumer electronics, furniture, paints, pipes, and so on.
Speaking of disruption, you cannot leave 'digital' out of the picture.
For many months, I've been working remotely. Work is getting seamlessly executed over video calls and the cloud. This has also become the way to socialize, order food, to shop, and make payments.
While I may be skeptical of the business models of some new age businesses, and the investment rationale in them at these valuations, a lot of smallcap and midcap companies are the critical cogs in the digital revolution.
For instance, every time you do a financial transaction, or order something from Nykaa or Zomato there are companies in small and midcap space that kick into action. Think of packaging companies, logistic players, or companies that ensure all communication is intact through the app /messages whenever a transaction takes place.
Time will tell if and when these leading faces of digital disruption will make money. I believe some lesser known names in the listed space could be better and surer bets.
The right question to ask is: 'Which listed companies are fueling this revolution, and stand to gain from it, irrespective of whether it's Zomato or Swiggy or Amazon that emerges victorious'?
Now, none of the answers will work well if you do not know who is running the business, or if you can't trust their competence and integrity.
You could invest in the fastest growing companies and yet end up with less than index returns. Watch my latest video for more.
That brings me to the management quality. This is best judged by their ability to allocate capital well.
Betting on right managements is the aspect where Warren Buffett excelled. He was a great judge of people and managements he partnered with.
For instance, when Buffett lent much needed capital to Capital Cities, a small media firm that took over a much bigger company - American Broadcasting Company (ABC) in 1985 in the biggest non-oil deal in those times, he was betting on Tom Murphy.
Murphy, it seems was a shy man. He never wrote a book or gave speeches. Most of what you would learn about him would be from people who knew and admire him and like to quote him often.
--- Advertisement ---
There is a new paradigm shift currently unfolding across the global economic landscape...

And at the heart of this massive SHIFT is...

INDIA!

India is on the verge of a multi-trillion-dollar rebirth that could potentially mint countless new millionaires...

If you are on the right side of this mega shift, then it could be your biggest opportunity to build potentially massive wealth over the long term.

Click here to find all the details...
------------------------------
Here's an interesting anecdote I love to share with my subscribers...
At a TV station, revenues are mainly supported by advertisements. Hence it's inherently volatile. It's obvious to stay profitable, the focus on costs is a must. Murphy was a master of frugality.
He was even conscious about the expense on office building paints.
When asked to paint the building that housed the studio to appeal to advertisers, Murphy painted the two sides facing the road. The other sides were left untouched. As if to remind himself of the discipline, he made it a point to keep the picture in his office.
He also had a disdain towards a hierarchial culture, so typical of big corporates. He believed in hiring the best people and leaving them alone, making business processes both time and cost efficient.
This was well expressed in the following lines that were carried in the annual reports of Capital Cities.
Decentralization is the cornerstone of our philosophy. Our goal is to hire the best people we can and give them the responsibility and authority they need to perform their jobs. All decisions are made at the local level...We expect our managers . . . to be forever cost conscious and to recognize and exploit sales potential.
He also made sure that cost consciousness becomes a part of the company's culture.
Here is an excerpt from The Outsiders - Eight Unconventional CEOs and Their Radical Blueprint for Success.
ABC, in fact the whole broadcasting industry, was a limousine culture. One of the most cherished perks for an industry executive was the ability to take a limo for even a few blocks to lunch.

Murphy, however, was a cab man and from very early on showed up to all ABC meetings in cabs. Before long, this practice rippled through the ABC executive ranks and the broader Capital Cities ethos slowly began to permeate the ABC culture.

When asked whether this was a case of leading by example, Murphy responded, "Is there any other way?"
In his words, his goal was not to have the longest train, but to arrive at the station first using the least fuel. And he certainly did a good job.
10 years after the acquisition of ABC, Murphy (without any apparent successor) managed to sell it to Disney for 5 times the amount he acquired it at.
Such are the managers you should be betting on - the managements that walk the talk. Mission and vision statements on websites, and numbers do not capture it.
The right question, while picking smallcaps is, 'Will you be okay having this management as a business partner'?
For big companies, this is easier to assess. For small companies, it's a big challenge because managements are not visible in public, financial media, and TV channels.
This is where I try to bridge the gap. To be sure, we do not have a 100% success rate. But our approach ensures we have more winners than losers, and that gainers outweigh losers by a wide margin.
So what if the markets fall in the short term?
Well, if you are able to develop enough conviction on the first three questions, then it's fine to pay up for quality (without overpaying), with a staggered buying approach and mindful allocations.
A market fall would be a great opportunity to increase exposure to such stocks.
For more insights into our investing approach, stay tuned...
Warm regards,



Richa Agarwal
Editor and Research Analyst, Hidden Treasure
PS: Today at 5 pm, Equitymaster will reveal a massive 15X Opportunity in India's electric vehicle revolution. Get the details here...
Recent Articles