Find Out
How to Find One Stock with Crorepati Potential? >> READ MORE
Will Your Monopoly Stock Rise or Fall?
Dec 8, 2021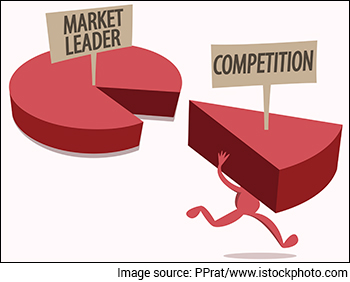 The best example of a monopoly business, nearly two decades back, was the tiny photocopy shop at university campuses.
There was usually just one such shop in each campus, with no competition. In a world without smartphones, the photocopy outlet or what most called the Xerox shop, was a saviour.
The services of the photocopy shop were critical to students and professors alike. Waiting in long queues, paying double the price or tolerating poor quality of printing paper did not matter.
I remember wondering why the universities allowed such a monopoly to flourish. Until my prayers were answered and there were three more such outlets in the vicinity.
To begin with, the photocopy shop lost its monopoly, lowered charges, and offered better quality print. By the time I finished university, laptops and smartphones had literally put the photocopy shop out of business.
That taught me an important lesson. Not every monopoly thrives forever. On the contrary, many go downhill or even fail.
Years later, I read an interesting example of a monopoly business in Peter Thiel's bestselling book, Zero to One. He compared Google with America's airline industry.
--- Advertisement ---
A One Stock Gift in 1990 Turns into Rs 130 Crores

In 2017, Ravi made headlines by calling a leading business news channel with a surprising announcement - his grandfather had left him 20,000 shares of only one stock.


And on the day of his call - these shares were worth Rs 130 crore.

Can you guess which is this company?

It's MRF.

Ravi's story is one of the amazing stories of becoming Crorepati from a single stock.

But the question is, how to find that one stock with crorepati potential?

To find the answer to this million-dollar question, join our 'One Stock Crorepati' MEGA summit on 30th June, where we will reveal details of what we call a potential 'crorepati' stock...

Click here for full details...
------------------------------
Thiel highlighted that the US airline companies serve millions of passengers. It generated hundreds of billions of dollars in revenues each year. Yet captured an insignificant amount of this value.
When one compared the airlines with Google, it was evident what was amiss. Despite a third of the airline industry's revenues in 2012, Google's profits were 100 times higher.
The reason was simple. Google was and is a near monopoly. The airline industry operates in a perfect competition market.
Google could plan for the long-term future and invest in innovation for decades. Airline companies are focussed on protecting today's margins.
They can't think beyond protecting their margins. Nor do they have the flexibility to care about employees, invest in innovation or build sustainable moats.
It's clear why investing legends like Warren Buffett are attracted to monopoly businesses. Back in 2012, Warren Buffett bought into Verisign and then increased his stake over the years.
How is Verisign a monopoly? Verisign is the registry for the .net and .com URL extensions, which together account for 55% of all top domains in the world. When some registrar registers an URL ending in one of these extensions, it has to pay a yearly fee to Verisign.
But this monopoly is subject to licence regulations.
To think that all monopolies are risk free is a huge mistake.
--- Advertisement ---
"$2.5 Trillion Crypto Market Boom..."

A booming $2.5 trillion market...

Set to multiply by 100 times over the next decade...

With legendary investors like Warren Buffet, Elon Musk, and Peter Thiel pouring in billions of dollars all over...

Would You Really Want to Miss It?
------------------------------
Pharma companies that enjoy patent monopolies lose their edge after patent lapse. Similarly, companies that are monopolies in certain geographies eventually see competition eating into their share.
If you are wondering whether monopolies in India have destroyed wealth, look no further than the public sector units...
VSNL (bought over by Tata Communications)
And of course, there are the unlisted ones like Air India which accumulated billions in losses over decades.
It's not that the private sector monopolies stay untainted. Bharti Airtel lost its wealth creating potential as soon as India's telecom sector saw stiff competition.
Maruti Suzuki and L&T have struggled to retain their market share over past decade.
So, it's not the absence of competition or the market share that determines true wealth creating potential of monopolies.
Pidilite and Asian Paints have proven that a monopoly is not necessarily a moat. The company doesn't need to be born with. It's just something that must be consistently nurtured.
Asian Paints removed all layers of channel partners and reached out directly to paint dealers.
EXPOSED: The Shocking Truth Behind Today's Hottest Investment Opportunity
Similarly, Pidilite created a pull-based demand for its products by targeting carpenters, educating them about the benefits of these products.
Constant product innovation, adapting to latest technology, strengthening supply chain etc can all help companies enjoy monopoly like fortunes.
Traditional companies must pivot their business models to continue their monopoly-like edge. You should not be surprised to find auto makers investing in EV technologies. Or banks investing in fintech like applications.
Similarly, new age fintech companies, ecommerce ventures, and EV makers, must ensure that being early entrants does not force them to compromise on their monopolistic edge.
Some solid monopoly stocks have been big gainers in the market rally over past 18 months.
But the problem is that not all will retain their edge. Most do not have the virtues to make them permanent wealth creating franchises.
You must evaluate your favourite monopoly stock like any other business, which has chances to fail. And you must not pay a price that you may regret.
Warm regards,



Tanushree Banerjee
Editor, StockSelect
Equitymaster Agora Research Private Limited (Research Analyst)
Recent Articles