Double Your Income Now Before It's Too Late
Dec 9, 2020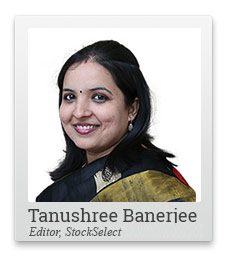 Trips to the bank are rare these days. More so during the pandemic.
Thanks to the wide prevalence of digital solutions, banking, payments, and investments are all on fingertips.
But a recent rare trip to the bank branch forced me to come to terms with a harsh reality.
The only people queuing up at the bank to make payments or renew fixed deposits were senior citizens.
And most had a worried look on their masked faces.
Not because of the pandemic.
But because they have never had to renew their fixed deposits at such low rates.
Fixed deposit rates in India, currently, are half of the average rates over the past decade.
--- Advertisement ---
FREE Event on Equitymaster's New Project

On May 17, we are holding a FREE event to reveal Equitymaster's Great Indian Wealth Project.

At this event, we'll reveal the details of your first stock for a potential Rs 7 crore in long-term wealth.

Seats for this event are filling up fast.

Since there are limited seats, we urge you to register at the earliest.

Click here for free sign-up
------------------------------
Even then we are better off than most countries around the world.
Imagine living in countries where you have to pay the bank to safekeep your money!
Yes, negative interest rates are prevalent in quite a few countries today. Switzerland, Denmark, Japan, Sweden, and Spain are already experimenting with it.
Seeing hardworking citizens, in what supposed to be their golden age, worried about their livelihood, is not a pleasant sight.
Its too late for them to correct their asset allocation.
Exposure to risky assets, if at all, cannot be too high.
And regular interest income from assets like corporate bonds or debt funds could hardly be assured of safety.
Which is why I wish these gentlemen could have met my colleague Rahul Shah several years back.
Why do I say that?
FREE Event: The Great Indian Wealth Project
You see, in his latest project, Rahul developed a plan to double your income within 5 years.
I would be the last person to believe such claims had I not known Rahul for over 15 years.
His ability to separate the signal from the noise, skills at quantitative analysis, and thorough back testing, is something I have witnessed firsthand all these years.
The goal of Rahul's Automatic Income project is to achieve the exact same monthly income an investor is earning from his regular job as fast as possible.
So, if someone is earning Rs 50,000 per month, the goal is to earn another 50,000 in a few years' time and sustain it.
If someone is earning Rs 100,000 per month, the goal is to earn another Rs 100,000 per month as quickly as possible.
Rahul believes this goal is realistic and achievable. It's something that would allow you to sleep well irrespective of the disruptions happening around you.
If today's seniors knew this investing strategy a few back, their retirement today would be financially blissful.
--- Advertisement ---
How to Earn a Fortune in Gold, the Smart Way

Gold is on 'the verge of a decadal run' says Vijay Bhambwani, India's #1 Trader and Editor of Fast Profits Daily at Equitymaster.

He says gold has the potential to generate staggering gains in the coming years...And those who are betting on gold right now will hit the jackpot.

But wait.

While gold is an attractive investment destination, there's a very specific way to play this opportunity...

A way that ensures you rake in maximum profit and perhaps hit the jackpot...while minimizing potential pitfalls. Thankfully, Vijay - India's #1 Trader - can guide you step-by-step in the upcoming gold rush and help hit the jackpot just at the right time.

Sure, you don't want to be an average trader. That's not how you make a fortune.

Here's how you can get Vijay's guidance...
------------------------------
The best part is, you can double your income without slogging for it. Rahul will guide you step by step.
He is sharing his strategy in a series of free video classes starting today.
I strongly recommend you see for yourself if this is something that could help you with a peaceful retirement.
And prepare for it before it's too late!
I believe Rahul can positively change your financial future forever.
Register for the classes here.
Warm regards,

Tanushree Banerjee
Editor, StockSelect
Equitymaster Agora Research Private Limited (Research Analyst)
PS: Sign up for Rahul Shah's Automatic Income video classes here.
Recent Articles