Investment in securities market are subject to market risks. Read all the related documents carefully before investing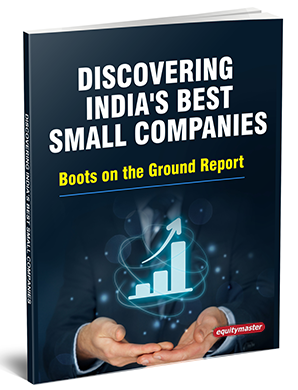 Claim this guide to see
how we identify high potential
smallcap opportunities for you
How to Make Your Portfolio Disruption Proof
Dec 10, 2021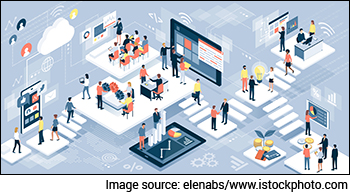 A few months ago had a get together with my engineering college friends, after a gap of almost 15 years.
The conversations flowed freely. There was so much to catch up on.
During those few hours, I realised how the world, and we as individuals, have changed.
We remembered the good old days over cups of kulhad chai, followed by lunch, a quintessential bonding factor during college days. During college days, we used to split bill and settle payments in hard cash.
This time, it was all on Google Pay.
In those days, internet was kind of luxury. As college students, the lack of it meant a lot of running around in person to get projects and internships, collect information, and networking with people.
Or spending long hours in library when assignment submissions were due.
These days, the opportunities are of a different kind (so is the struggle I must admit).
We would communicate on landline phones, on a needs basis. Mobile phones were few on campus, mostly Nokia and were considered a luxury.
And not for once, in those years, did we speak of or visualise a world with possibilities like WhatsApp, Facebook, and video calls.
In fact, we realised we hardly had any pictures together.
--- Advertisement ---
Investment in securities market are subject to market risks. Read all the related documents carefully before investing

Small Businesses Set for Huge Potential Long-Term Growth

Would You Like Details on Such Stocks?

Discover More
Details of our SEBI Research Analyst registration are mentioned on our website - www.equitymaster.com
Our career choices were limited back then, either higher studies or a job with some IT company. There weren't many names of IT firms that came to mind back then except the top three or four players.
The startup culture was almost non-existent. Even the word 'digital' was foreign back then.
We cribbed about the limited opportunities we had. And how unaware we were of the way the world was to change.
Forget about last 15 years. Even in the one a half years since Covid so much has changed. The way we consume, transact, invest, travel, and even work.
Some of my friends have already negotiated a work from home or hybrid working model with their companies.
As an analyst this meeting had interesting takeaways for me.
How can one be sure of anything and make long-term investing bets in a world that is changing very fast.
The 'disruptions' will only accelerate from here on and in ways we might never be able to visualise. Our imaginations are mostly anchored in what we see in the present.
It's not just the conventional business models that are at risk. The disruptors themselves are getting disrupted.
This is due to more competition, mushrooming startups, fast changing technologies, and almost free flow of capital.
All this has provided a platform for creativity, research, and initiative. It's fueling innovation like never before.
For instance, Paytm has lost its first mover advantage to Google Pay and Phonepe in retail payments in a very short time.
While electric vehicle (EV) revolution in India has begun, it's too early to pass a verdict on Lithium-ion batteries or hydrogen fuel cells that will fuel them.
Conventional car makers have joined the EV race and are catching up fast with Tesla, even beating the latter at its own game.
While Indian retail investors are trading like never before, traditional brokerages are threatened by new players like Zerodha and Upstox.
Bottomline: Even if you could forecast a trend correctly over the next 10 years, it will be very difficult to predict the ultimate winner of the trend.
So how do you pick stocks in these disruptive times?
It would be a folly to just go for ones that are doing well now. Or to run after the next big theme or megatrend.
A better way instead will be to focus on the businesses with lasting power.
A few months ago, we recommended one such company to Hidden Treasure subscribers.
The company is a proxy play on the food and FMCG industry. Its products form a small part of the final product's cost.
However, the company's products lend a defining characteristic to the final product consumers buy. This is critical to brand awareness.
The company's existence for over nine decades is a testament to its resilience and makes it rather 'disruption proof'.
Yet, the management is not getting complacent.
They're spending nearly 4% of revenue on R&D. The company already has a significant number of patents in its kitty.
We expect the business to record double digit growth rates with minimal capex needs. That will leave a lot on money on the table for investors.
Hidden Treasure subscribers can read our recommendation report here.
Coming back to a good investment strategy for these disruptive times...
By all means, be aware of the next big trend and opportunities it might lead to. Keep a bit of speculative capital aside if you have to.
But when it comes to investing in specific stocks for the long-term, focus on the companies which are built to last.
And remember these wise words from a legendary investor...
'Our approach is very much profiting from lack of change rather than from change. With Wrigley chewing gum, it's the lack of change that appeals to me. I don't think it's going to be hurt by the internet. That's the kind of business I like.' - Warren Buffett
Warm regards,



Richa Agarwal
Editor and Research Analyst, Hidden Treasure
PS: How can you potentially create Rs 7 crore in wealth over the long term? Find the answer here.
Recent Articles