A 'Crash Proof' Investing Approach for 2022...and Beyond
Dec 13, 2021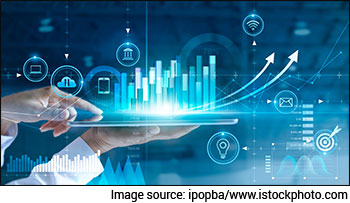 As the year draws to a close, it's time to reflect on the market, and take stock of all the hits and misses.
Overall, this was a good year. While we had our fair share of failures, most of our smallcap recommendations in Hidden Treasure did well.
We have had more successes than failures, thanks to a long term and patient investing approach.
Yes, the smallcap rally has helped us and this rebound in smallcaps has been comforting, but I believe it's time to be more cautious.
The easy money has been made. The low hanging fruits are now rare. We can't take comfort from past winners.
I ran a screener for biggest winners since 2015. The results include names like Tanla Platforms, Rajratan Globalwires, HLE Glascoat, Paushak Ltd, Balaji Amines, NGL Finechem, to name a few. These are the stocks with gains of 3,000% and above.
But do you know what is the really interesting part?
Most of these names were not known to investors and were under the radar of big investors until two to three years ago. I must admit some of these big winners were not picked by us as well.
--- Advertisement ---
One Stock Crorepati Replay is Available Now

Click here to view it right away.

THOUSANDS of people attended the summit LIVE yesterday and learned Richa's formula for identifying, what she calls potential 'crorepati' stocks.

Unfortunately, you missed it.

But don't miss the replay now...because it's your last chance.

Watch the replay NOW, and you'll also have the chance to grab Richa's special report 'One Stock Crorepati: How to Get Rich With This Little-Known Indian Stock,' for virtually FREE.

Simply Click Here and Watch the Replay NOW...
------------------------------
Now before you get carried away by the above list, there are a few other names I would like to bring to your notice.
Zodiac Ventures, Symphony, Amara Raja, Vakrangee, Arrow Greentech, Kitex Garments, Wim Plast, Blue Dart...
I'm sure they ring a bell. What's common about these names?
Well, these were some of the biggest gainers in the first half of the decade ending 2020. The reason you haven't heard of them of late is even amid rising markets, most of them have been losers.
"If past history was all that is needed to play the game of money, the richest people would be librarians". - Warren Buffett.
Most of the information you come across in the media is often about past winners. When the season changes, the winners change too. No one gives an account of what happened to the once prematurely crowned winners.
Such is nature of investing and stock markets. What has worked in the past may not work in the future. To identify future multibaggers, you need to look beyond history.
The competitive advantage that worked in the past may not work in future. While change has always been a constant, the rate at which change is happening has been astounding.
Technological disruptions have reduced the time span to reach US$10 bn marketcap from 30 years (for instance in case of Starbucks) to less than 5 years. Disruption has become a way of life. And corporates, big and small, have not been spared.
--- Advertisement ---
A Massive Boom Is Coming to The Crypto Market

Are you ready?

According to Economic Times, the $2.5 Trillion crypto market is booming right now...

And could grow 100 times by 2030.

Which means this is a great time to get into cryptos and own a stake in the future of money...

Here's What We Recommend You Do Next
------------------------------
To survive and thrive as an investor, you need to identify companies that can keep competitors at bay longest and can generate industry beating profits.
In other words, find companies that can grow and reinvest their incremental capital at high rates of return.
Think about it. A company growing its earnings at 25% CAGR will double its stock price in three years, even without any expansion in its PE ratio.
Over longer time frames, the compounding could be even stronger. But considering the disruption all around, I think a visibility for up to three years is good enough to begin with.
We can always extend the holding period and hold on even at high valuations if the company shows the ability to generate healthy returns.
Such opportunities are rare, but they do exist.
To identify them, you need to differentiate between legacy moats and sustainable moats.
The former, while may enjoy strong returns on capital at present, lacks enough avenues to deploy incremental capital at similarly high rates.
Consider companies like Castrol. The return ratios and balance sheets look good, but stagnancy in the lubricant industry has limited its ability to reinvest capital at good returns. Its profits have declined. And being the market leader has not helped.
Building sustainable moats is a work in progress. In a fast-changing world, build and forget does not help.
It arises from the ability of the company to find opportunities to deploy incremental capital at high rates. These may come from entry into new markets, launch of new products, or innovative business models.
Such companies may or may not have an illustrious past to begin with. But with prudent management and right capital allocation decisions, they are able to find opportunities to compound the profits. Just look at the names I shared in the beginning of the article.
Subscribe to us on YouTube: No Guesses, No Hunches, No Missed Trends
Here's a mental model to identify potential high compounding stocks. I shared this with my subscribers and would like to share with you.
Chuck Akre, the founder of Akre Capital Management, proposed it. He is renowned for his ability to identify companies with great potential early on. He first invested in Berkshire Hathaway back in 1977.
Mr Akre draws inspiration from Thomas Phelps, who had the idea to find stocks that can compound capital at high rates and become 100 baggers.
According to Mr Akre, a company must be evaluated on three important aspects:
Business model
Management quality
Reinvestment prospects
Three-Legged Stool Construct
Here's Mr Akre explaining in his own words:
'The first leg has to do with the quality of the business enterprise, and we're looking for businesses that earn high returns on the owner's capital. We spend a lot of time trying to focus on what's causing that better-than-average result, return on capital, to occur, and is it getting better or worse.

The second leg of the stool goes to the issue of the people who manage the business. And not only are they terrific managers, but are they honest and do they have high integrity? Do they see that what's happening at the company level is happening identically at the per share level?

And then lastly, the third leg is the issue of reinvestment. We call it sometimes the glue that holds these together. That is, is there an opportunity that exists because of the skill of the manager, the nature of the business to reinvest what we presume is excess cash. To reinvest that in a way to continue to earn these above-average rates of return.'
If you start assessing businesses and approach investing based on this three-legged tool theory, you will be able to identify stocks like Amazon, with growing ability to create wealth.
Following above rules will also make you mindful to escape minefields like Vakrangee. And they will help you avoid future dodos like Kodak.
Bottomline: Once you have found a great business run by an ethical management that has the potential to reinvest its own capital, compounding takes over.
By the way, the hard work does not stop here. There will be times that your patience will be tested even with a winning set of stocks. In the short term, negative market sentiments may not spare anyone.
While you can't control that, what is totally under your control is your process and how you respond to stock market volatility or short term corrections.
Follow the process, have patience, and the right asset allocation, you will be able to handle volatility very well.
In the long term, the markets will validate this approach and you will build a lot of wealth for yourself.
Warm regards,



Richa Agarwal
Editor and Research Analyst, Hidden Treasure
Recent Articles