Revealed


India's Top 3 Smallcap Stocks
Is Snowman Logistics the Poster Boy of India's Vaccine Stocks Megatrend?
Dec 15, 2020
Editor's note: Join Rahul Shah at the Automatic Income Summit at 5 pm today. Book your free seat here.
---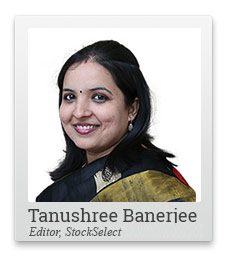 96% in 5 weeks!
India's hottest logistics stock has been on fire in recent weeks.
Snowman Logistics is one of India's largest temperature-controlled logistics providers.
It stands out from its peers in the sector. It's perceived to be at the forefront of India's Covid-19 vaccination program.
Why is that?
The company will partner SpiceJet for the storage, transportation, and distribution of Covid-19 vaccines from various manufacturers. That too as per the required temperature controls.
Whether or not this partnership becomes critical in India's vaccination drive remains to be seen.
Will this exercise benefit Snowman in terms of higher profits? That is also in the realms of imagination, for now.
But investors are falling head over heels to get a share of the vaccine-led logistics megatrend.
Get this right.
India's need for logistics infrastructure is NOT just about transporting vaccines all over the country.
The vaccination program should be executed within two years, hopefully.
But India will need a modern and solid logistical infrastructure for decades beyond that.
In fact, the farm reforms, even after any amendments, could bring tremendously benefits from good warehousing and logistics.
So, logistics is certainly a Rebirth of India megatrend.
And it is a megatrend that would last decades if India is to become a global supply chain hub.
What are the chances of this megatrend creating wealth in the stock markets?
You can watch this video for more on this...
It's not the time to be enamored by the vertical rise in the stock prices of companies like Snowman Logistics.
Comparing its gains with other logistics companies will be like comparing Titan versus Tesla.
Rather, it's the time to dig deeper into this megatrend and look for businesses that can stay on course for decades.
Case in point is the draft National Logistics Policy 2020.
Although meant to cater to the emergency vaccine transportation needs in immediate future, the policy could serve a lot more.
It encompasses...
Providing unique numbers to logistics service providers to track and trace them.
A national registry of warehouses with geo tags providing available space information.
Co-funding intermodal transport, warehousing, and handling facilities.
Development of silos for bulk storage on government land through public-private partnership.
Snowman Logistics will certainly not be the only company to benefit from such a megatrend.
There are many others.
Stay tuned to know more on how exactly this Rebirth of India megatrend will pan out.
If you're a StockSelect subscriber, you could probably look forward to a recommendation.
Speaking of recommendations, at 5 pm today, Rahul Shah will reveal his strategy to double your income with the right investments.
Rahul is speaking at his Automatic Income Summit this evening. He will share the details of his exciting investing strategy to double your income.
Thousands of astute investors have already signed up for this free summit.
Warm regards,

Tanushree Banerjee
Editor, StockSelect
Equitymaster Agora Research Private Limited (Research Analyst)
PS: Join Rahul Shah at the Automatic Income Summit at 5 pm today. Book your free seat here.
Recent Articles