Small Cap Bargains Amid the Great Correction
Dec 17, 2018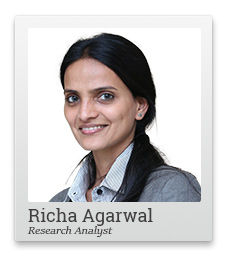 The Titanic sails again.
In case you haven't heard the news yet, Australian billionaire Clive Palmer 's firm, Blue Star Line, is planning to launch Titanic II - a fully functional replica of the original doomed ship that sailed and sank over 100 years ago.
Here's a question for you:
If budget was not a constraint, would you book a ticket for this replica?
Over 100 years ago, a similar offer for the original Titanic would have found many takers. After all, it was the world's biggest ship of its time - famous as the 'unsinkable ship'. Until it became notorious for going down, killing 1,500 of the ship's 2,224 passengers and crew.
But I'm not sure it would be the same this time.
Experience has taught us that size is no guarantee of safety. What makes a ship sail successfully is not its size. It is, in fact, a solid structure, and an intelligent crew that senses danger before it becomes a catastrophe. Most importantly, a ship that is agile enough to be turned away from danger when it is perceived. It is difficult to know how the original Titanic fared on the first two aspects. We surely know that it could have been saved, had it not been too big to turn quickly enough.
When someone asks me about the risks of investing in small caps (meanwhile implicitly assuming that large caps being big are safe), I try to dispel the myth using the example of Titanic.
--- Advertisement ---


Get One of Our Best Services FREE For A Year!

It's not every day that we do something like this. That's why we want you to grab this opportunity with both hands before it disappears.

Simply stated, you now have an opportunity to get one of our best services – our small cap service, Hidden Treasure – FREE for a year.

Yes! Hidden Treasure recommendations have given several triple-digit and even four-digit gains in the long run. And a year's subscription to Hidden Treasure normally costs Rs 6,000.

This offer will expire very shortly and may NEVER be available again. And the reason we're giving this now is due to the recent market crash, a number of solid small caps are also available cheap right now.

So don't delay. Click here for full details right away!
------------------------------
But the way some of the large caps - PFC, Sun Pharma, Vakrangee - have behaved, I need not draw examples from history.
Safety in stock investing, as history and the markets tell us, is not a function of size.
Don't Invest in a Sinking Ship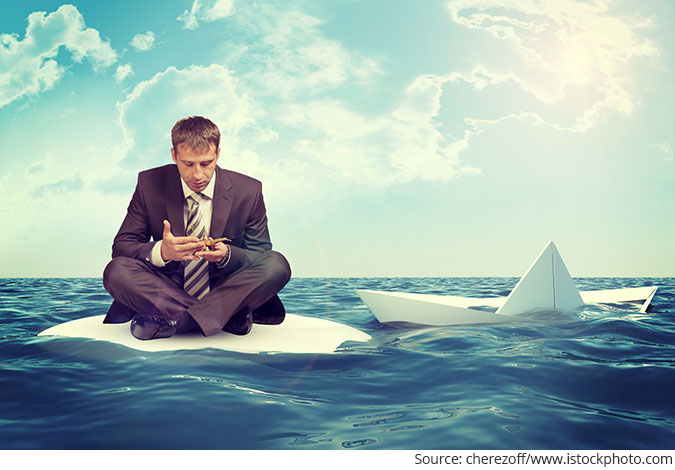 It's a function of business fundamentals and the competence, and most importantly, integrity of the management. Having researched small caps for a considerable part of my career, I can say with conviction that there are businesses in this space that are headed by the smartest people with strong value system in place.
And once you set a minimum liquidity cut off for your picks, they not only offer stability, but could beat some of the biggest businesses nearly three times in returns.
The long-term bet turns more in favour of small caps now, when small caps are facing significant correction for sentimental reasons. Which means that you can get into quality small caps at a huge discount.
So, dear reader, I hope you will ignore the fear pervading small caps, and build lasting wealth by betting on what I like to call Rebound Stocks - stocks that are ready to bounce back up.
--- Advertisement ---


How To Identify And Profit From The NEXT Infosys…

Do you repent missing out on the opportunity to invest in Infosys while it was still small?

You're not alone! Our small cap service, Hidden Treasure, focuses on finding little-known small companies with the potential to turn BIG in the future ahead of everybody else.

And for a limited time, you can get 1 year of Hidden Treasure (normally Rs 6,000) for FREE. But this opportunity expires shorty.

So hurry. Sign up now and take advantage of several solid small companies selling for cheap because of the market crash.

Click here for full details now!
------------------------------
I have narrowed down and created a list of 4 stocks that are on the verge - or in some cases have already started their rebound.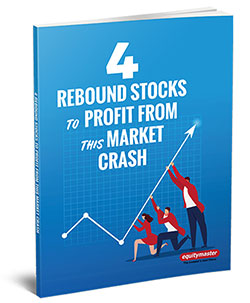 The first rebound stock: is a potential beneficiary of the growth in food and FMCG and discretionary consumption. It's the only company in the world to have a unique backward integration in its niche segment.
The second rebound stock: is the domestic market leader in a niche product that is used across industries. The company is set to become a pioneer in India soon with the launch of a new product with strong latent demand. What I like about the promoter is that he watches margins like a hawk. He does not hesitate to say no to opportunities where sales growth does not come along with healthy profit margins, a temptation that most are not able to resist.
The third rebound stock is a company in the business of transforming other businesses with software. With zero debt on the balance sheet, positive cash flows, healthy dividend payout and return ratios, and a great management at the helm of its affairs
The fourth rebound stock is a textile company that is setting new standards when it comes to using technology to reinvent the business. With majority of the capex behind it, this company is set to reap rewards of the efforts the management has put in over last few years
A small warning here: I can see the small cap index making some recovery. So these stocks may not remain actionable for long. Make sure you do not miss the chance, and the discount, to buy them.
Regards,



Richa Agarwal (Research Analyst)
Editor, Hidden Treasure
PS: If you have been under the impression that small caps are not safe to invest in, know that, especially now they are a safe and profitable way to make significant money in the markets. Richa Agarwal's small caps are solid businesses selling at a discount in this market crash - get them now.
Recent Articles