My Latest Recommendation is the Perfect Play on the Rise of Electric Vehicles
Dec 18, 2018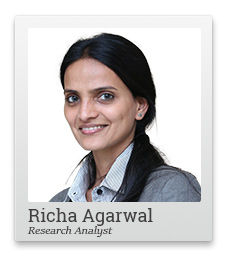 Electric vehicles are back in the news...
It all started in 2017. The Union road transport and highways minister - Nitin Gadkari gave an ultimatum to the auto industry: Shift to non-polluting alternatives or get 'bulldozed'.
He set the target to have all cars propelled by electric engine by 2030... A daunting task for a nation where the basic infrastructure, including charging stations, is missing.
After the initial furor, everybody moved on.
But we had promised you we would keep an eye on the opportunities emerging with this development.
Over the last year, whenever I got the chance to meet a company in the auto industry, the one question I made sure to ask was: How real is the Electric Vehicle disruption threat?
The common reply I came across was - it's more talk than a real threat. For many reasons. And all make sense.
--- Advertisement ---


Something BIG Is Happening Right Now… Act Fast to Benefit From it!

Our small cap service, Hidden Treasure, is one of our most popular services with tens of thousands of happily paying subscribers.

Its recommendations have generated double, triple and even four-digit gains in the long run.

But right now, we're giving loyal readers like you a chance to get Hidden Treasure FREE for 1 year.

Yes! It's a BIG thing. And we're doing this now because the market has crashed now making several small companies available for cheap.

So hurry, click here to claim your free year now!
------------------------------
First, the high price of the Lithium ion battery (which does little to make the aesthetics better).
Second, a lack of charging stations.
Third, the (lack of) reliability of these batteries in different weathers.
A Need for Basic Infrastructure, Including Charging Stations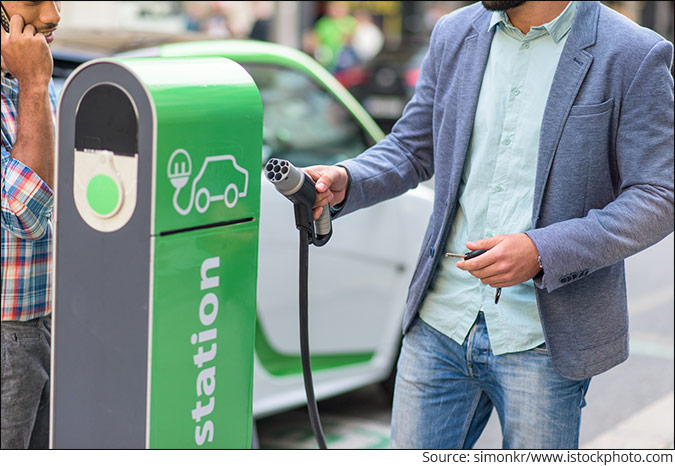 Another interesting perspective is that electric vehicles will be of little help to fuel the 'green drive' in India. You see, unlike developed nations, we still burn fossil fuels (coal) to generate electricity. Basically, whether you drive an ICE engine power vehicle or electric vehicle, chances are you will not be making much difference to the environment. It's a different issue that we are often short on even coal supplies and a large area in India remains in the dark.
Further, with the use of electric batteries comes the great challenge of disposing them, if and when they become big in the country. Forget green drive. We might end up with fresh environmental disaster.
All in all, the managements I have spoken to say it doesn't make sense for them to make significant investments in electric vehicles, unless these basic issues are addressed.
The government seems to be waking up to the challenges, it seems.
--- Advertisement ---


The Market Has Crashed. And We Are THRILLED About It!

A lot of investors drown in despair as soon as the market drops a couple hundred points.

But we at Equitymaster are actually quite THRILLED about it whenever it happens.

Why? Because a market crash also makes a lot of solid small caps dirt-cheap. Like right now.

Plus right now, we're also giving loyal readers like you a chance to get our small cap service FREE for 1 year.

So don't miss this fantastic opportunity.

Click here to claim your FREE year now.
------------------------------
From last year's 'All cars propelled by electric engine by 2030', Mr Gadkari has reset the target to take EV's share to 15% over the next five years. And has dangled some carrots to make you switch.
If EV is what you fancy buying, you won't need permit requirements. Soon, you could charge your electric car or scooter at your home. Want to set up a public charging station? It's easy as you no longer need a license (as long as you meet certain standards).
You might even get a substantial financial incentive on buying an electric vehicle.
EVs may take long to displace engine run vehicles. Yet, the way things are shaping up, their penetration is only likely to go up.
But no matter who wins the race (EVs or ICE powered vehicle), my latest recommendation stands to gain.
You see, the component it supplies finds application in both.
I could fill a page just naming its clients. Let's just say that it supplies to any possible auto original equipment manufacturer (OEM) that you could think of.
What makes it so unique and critical for its clients? Strong technical support with focus on quality, low costs, and most importantly, logistic support. The manufacturing facilities are spread across India, close to the facilities of its clients, offering it a strong edge over its peers.
Amid the recent correction in the small cap space, the stock is down by more than 30%. Make sure you do not get late to ride this great bargain on the auto industry.
Also, as the debate heats up on who the future belongs to - electric vehicle or Internal Combustion Engines, remember, you could be on the winning side without taking sides.
Regards,



Richa Agarwal (Research Analyst)
Editor, Hidden Treasure
PS: Now you can not only get Richa's latest recommendation but also a full extra year of Richa's recommendations for free - find out how.
Recent Articles