How to Find the Best 10X Stocks? Reject the Other 96.5% that are Not...
Dec 25, 2018
When two multi-billionaires agree on the exact same reason behind what makes people successful, one better take notes.
And if these billionaires answer to the name of Bill Gates and Warren Buffett, even go a step further and pin the notes on your message board.
But what exactly is this reason that plays a key role in the lives of most of the successful people out there according to Gates and Buffett?
FOCUS.
Indeed.
Focusing on what matters and ignoring everything else is perhaps the most powerful ability in a world where we are constantly bombarded with distracting ideas, information and opinion.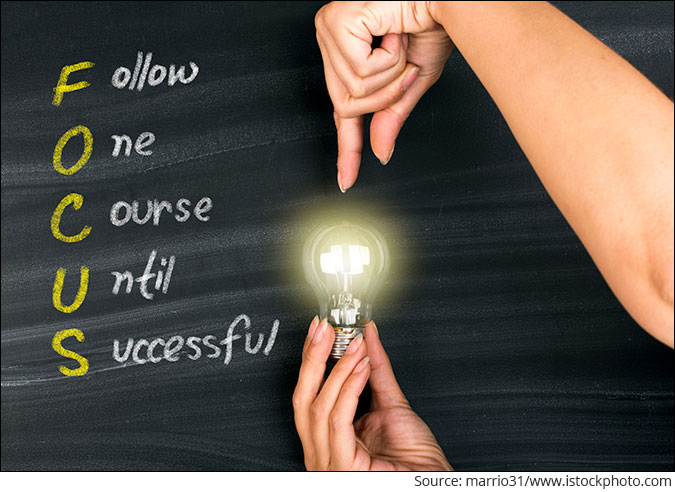 In fact, Buffett and Gates are not alone in understanding the wonders that focus can work on achieving success.
One of the stories goes that when Mark Parker was appointed as the CEO of Nike, he called up Steve Jobs to take a leadership tip or two from the legend himself.
Jobs was his forthright self as usual.
'Nike makes some of the best products in the world', Jobs replied. 'Products that you lust after. But you also make a lot of crap', Jobs added further. 'Just get rid of the crappy stuff and focus on the good stuff'.
The cat got Parker's tongue at the time. All he could do was chuckle. But deep down he knew Jobs was right. Nike had to focus on cutting down on the crappy stuff.
Jobs put it most eloquently.
People think focus means saying yes to the thing you've got to focus on. But that's not what it means at all. It means saying no to the hundred other good ideas that there are. You have to pick carefully. I'm actually as proud of the things we haven't done as the things I have done. Innovation is saying 'no' to 1,000 things.
Guess where in Equitymaster we are taking this idea seriously?
Well, in my very own 10X Project.
At any point in time, there are more than 1,500 - 2,000 penny stocks that are vying for our attention.
And if you don't know how to say no to more than 90% of them, you can certainly end with a lot of crappy stuff.
Which is why my S.O.L.I.D. framework is such a boon.
In no time, it eliminates most of the crappy penny stocks out there and lets through only the most fundamentally strong and the most attractively valued penny stocks.
The beauty of the framework therefore lies in not only allowing us to look at the most potentially rewarding penny stocks out there but also rejecting tens of hundreds of junk stocks that could have been nothing more than a distraction.
So, what exactly is this S.O.L.I.D. framework? What are its different components and where to look for them in a company's financial statements?
Well, I am going to answer all of these questions and more in an exclusive online session called The 10X Project.
Join me tomorrow at 5 PM to know exactly how I put my S.O.L.I.D. framework to use to pick potentially 10X stocks.
If you have claimed your spot already - make sure you haven't missed my most-recent letter on the 10X project. You can find them here.
Good Investing,



Rahul Shah (Research Analyst)
Editor, Profit Hunter
Recent Articles