How to Make Your First Million
Dec 26, 2018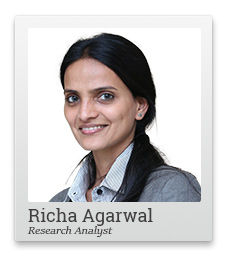 You know the story of how Warren Buffett made his billions.
What you probably don't know is how Buffett made his millions... How he started off.
How he made his first entry into the rich club. What he did to make his very first million...
That is a fascinating story, and it has nothing to do with taking stakes in big well-known companies and brands.
Rather, it is the story that takes us to the most profitable form of investing. The one that Buffett used to kickstart his fortune.
In a 1999 interview, Buffett handed out a clue:
If I was running $1 million today, or $10 million for that matter, I'd be fully invested. Anyone who says that size does not hurt investment performance is selling. The highest rates of return I've ever achieved were in the 1950s. I killed the Dow. You ought to see the numbers. But I was investing peanuts then. It's a huge structural advantage not to have a lot of money.
What was Buffett investing in his early days?
Smaller, unknown companies that were way off the map and completely off the radar of most investors.
Just how profitable can that be? Here's Buffett again:
I think I could make you 50% a year on $1 million. No, I know I could. I guarantee that.
Warren Buffett is talking about small-cap stocks.
He fished out unheard-off and neglected small-cap stocks, picking out obscure opportunities that most others in the market either did not know about, or couldn't touch even if they wanted to.
You see, most small-cap stocks are so small, the 'big boys' in the share market can't trade them.
This is because big investment firms can buy up thousands of shares at a time but in the case of a small-cap stock, share price would fly through the roof with just one a big order.
This immediately cuts into their potential profits. So a small-cap stock is not a sensible way to trade in market, when you're a 'big boy'.
However, they're great for us regular guys...and even first-time investors.
As the 'big boys' have ignored them, the mainstream media does too.
Therefore, most people don't know much about small-cap stocks, or just don't trust them because they don't get a lot of media attention.
But, as Buffett points out, there is no doubt that small caps are highly profitable.
Yet the fact remains that because of their limited volumes, brokers generally keep these opportunities to themselves and their wealthy friends. At other times, they're not even aware of such massive opportunities.
That's why they keep recommending big blue chips, mutual funds, and costly insurance plans for people like you and me.
So, just like the mainstream media, they're either hiding these recommendations from you or they're not even aware of them.
It's for such reasons that many investors still remain in dark about small cap stocks.
Moreover, small caps are perceived to be risky. Understandably so. Low liquidity, huge volatility, fewer public disclosures, limited access to capital, threats from bigger players - the list of challenges for small businesses is long.
However, with proper research these challenges can be taken care of.
And such thorough in-depth research is exactly what my service Hidden Treasure helps investors with. This is what helps explain its amazing track record of returns over the last 10 years.
So while the mainstream media remains ignorant about high-potential small cap stocks, they've been proven throughout history as one of the best ways to make a fast fortune.
It is a huge advantage to be investing smaller sums of money in smaller companies.
And the best way out there to make your first million in stocks.
Regards,



Richa Agarwal (Research Analyst)
Editor, Hidden Treasure
PS: If you are wary of investing in smaller, lesser-known companies - then take a lesson from Warren Buffet's success - if they were good enough for the value investing guru, trust us, they will work for you... And with Richa's solid research on your side - you will be well on your way to the millions.
PPS: Our founder and author of The Honest Truth, Ajit Dayal, has just published his latest article - Home Alone - and believe me, it is absolutely worth reading. Ajit discusses what you need to know about the market right now - elections, the Modi government, Trump, gold, crude oil... and more. Read The Honest Truth here.
Recent Articles