India's Third Giant Leap
This Leap Could Potentially Generate Gains
Far Bigger than Anything We Have Seen in Our Lifetimes
What's the Best Stock Picking Strategy for 2023?
Dec 26, 2022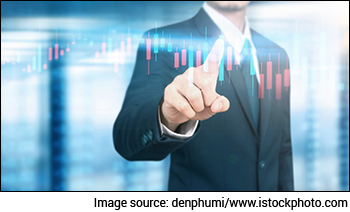 I'm sure some of you are aware that we rely on value investing for recommending stocks. In other words, value investing is the philosophy that we believe in.
Now, the thing about an investing style, be it value or momentum or anything else, is that it doesn't work all the time. It will work for a few years then it will stop working for a couple of years and then again, it will be back in vogue.
Come to think of it, if someone invents a style of investing that works all the time, everyone will start following it. And this popularity will prove to be its undoing.
If a lot of people start following a particular style of investing, it will become a crowded trade and will soon lose its edge. Investors will then start abandoning it. This desertion will make the style work again.
The trick in investing therefore is to adopt a proven style of investing and then stick to it, come what may. Your style will certainly have its down years. This is when you should not abandon it. If you do so, there's a strong chance it will start working again.
So, what style is working these days and what isn't it? Well, if a leading daily is to be believed then value investing has made a good comeback in 2022.
Mutual funds that follow the value style of investing, have done well in 2022, notching up returns in double digits. For perspective, the broader index is up around 6-7% in the last one year, making the performance of value funds look even better from a relative standpoint.
--- Advertisement ---
An Opportunity ONLY for Our Generation

A big change is happening in India right now.

A change that could potentially generate gains far bigger than anything we have seen in the past.

This is one opportunity that you simply cannot ignore today.

Our parents didn't have this opportunity... neither will our children have it.

This is ONLY for us.

The only question is, will you grab it today or will you leave it for others?

Get Full Details
------------------------------
As far as the broader value index is concerned, the stock of ITC has been a star performer. The FMCG behemoth has moved up by 56% over the last one year.
I guess this was one of the few large-cap stocks that had not moved in the bull run of 2020 and 2021. Therefore, it made up for a lot of lost ground in 2022.
Likewise, there were largecaps like NTPC and others that allowed value funds to put up a market beating performance in 2022.
Therefore, as we just saw, 2022 turned out to be a good year for both value stocks as well as funds dedicated to this style of investing.
Now, with 2022 drawing to close, what do the stars foretell for 2023?
Will value investing continue to outperform in the next year as well? Or will some other style of investing like growth or momentum take over from value and emerge dominant?
I wish I had an answer to this question. Stock prices in the near term are mostly dictated by sentiments. So we need to predict investor sentiment to have any chance of predicting market prices.
And as this is almost impossible to predict, I prefer doing the next best thing.
--- Advertisement ---
A Personal Invitation to Join Me at The Equitymaster Conference 2023

Please accept my invitation for you to attend The Equitymaster Conference 2023, which is scheduled for Saturday the 25th & Sunday the 26th of February 2023.

Like last year, it will also be hosted completely online... so that you can watch it from the safety and comfort of your home...

If you want to discover the mega-trends affecting the Indian markets over the next 10 years... and how you could capitalize on them to make potentially life-changing wealth...

Grab Your Conference Pass Right Now
------------------------------
I prefer trying to recommend stocks I think have a value of Rs 100 but are trading in the stock market currently for Rs 70 or lower.
Then all I do is wait patiently for the market to realise the stock's true potential and pocket those 50-100% gains over the course of the next 1-2 years.
At times, the upside comes pretty fast. Like it did for Gulshan Polyols. It's a nearly debt free penny stock that I closed within just two months of recommending it in my penny stock service, Exponential Profits.
I recommended the stock back in July 2020 was out by September 2020, enabling my subscribers earn a cool 70% profits in just two months flat.
Did I have some special insight on the stock? Absolutely not. The stock was trading at PE multiple of around 8x back then. In normal circumstances it should command a PE of at least 12x.
Thus, I was hoping that within the next 1-2 years, the stock should give a minimum of 50% returns with very little downside risk. Well, the returns came in just 2 months, allowing my subscribers to exit with a hefty profit.
However, there are occasions where returns don't come this fast. It may take a year or even a couple of years for the market to realise the stock's true potential. A great example of this would be another of my penny stock recommendations, Orient Paper.
I recommended this stock back in May 2020 when the stock was trading at a fraction of its book value per share. The stock's book value per share was close to Rs 55. It was trading at Rs 17 per share, implying a huge discount of almost 70%.
However, unlike Gulshan Polyols, the upside did not come fast here. By June 2022, the stock was trading at Rs 22 per share, up only 30% from its recommended price.
However, the next few months was when it really took off. It almost doubled by the end of October 2022. Thus, our reward for waiting patiently was a gain of almost 140% over 2.5 years. Not bad at all.
The point is that it doesn't matter whether value investing, or any other style is in vogue. As long as you are doing your job of valuing a company well and are willing to wait for 1-2 years, you will certainly be rewarded more often than not.
Thus, if 2023 also turns out to be the year for value investing then perhaps a lot of the value stocks you bought should also do well as Mr Market takes them close to their true value.
However, if some other style emerges dominant and value takes a backseat, you shouldn't mind waiting slightly longer to earn your returns.
Therefore, patiently waiting for the price to meet value seems like a sensible thing to do not just in 2023 but every year thereafter as well.
Happy Investing!
Warm regards,



Rahul Shah
Editor and Research Analyst, Profit Hunter
Recent Articles