10 Days that Could Make Nearly 50% Difference to Your Portfolio
Dec 29, 2020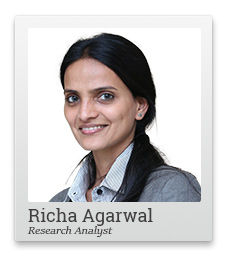 Sensex is nearing 50k.
At a P/E (price to earnings) ratio of 33 times, it is almost 65% higher than the median P/E of 20x.
Yes, it seems expensive.
But then in a world of unlimited liquidity and negative interest rates, the fundamentals of the valuations itself are under question.
In the post Covid rally, the BSE Sensex has run up 84% from the March lows.
But it is the smallcaps that are leading this rally with an almost 108% gain.
With new strain of coronavirus and partial lockdowns already here, will these valuations sustain?
--- Advertisement ---
The Smallcap Fortunes Summit

Join us on the evening of 16th March to learn,

• Why despite rallying over 100% since March-2020 lows... small-cap stocks are set for a massive rally over the coming months and years
• Details of our top 3 stocks to capture potentially huge gains from this upcoming small-cap rally
• And how to spot opportunities, even in the current market, with potential to generate 200%, 400%, and even 900% long-term gains

Plus there is a lot more that we are going to cover.

The summit is free to attend for Equitymaster readers.

But since there are limited seats, we would recommend you to register at the earliest.

Click here to register. It's free
------------------------------
I'll let my colleague Tanushree answer this for the bluechip space tomorrow. She is keen to share details about a stock which she believes that will benefit greatly.
Watch out for Tanushree's editorial tomorrow on her Great Indian Wealth Project.
Today, I'll share my views on how to approach investing in smallcaps. Should you wait for a correction to get in, keep holding, sell or buy now?
First and foremost, you cannot time the markets. It's a futile exercise.
I recently collected some data on smallcaps and did an exercise, and the results have been a revelation.
You see, over the last 18 years (FY04 till date), the smallcap index has gained 2,039%, a compound annual growth rate (CAGR) of 18.9%.
At that rate, Rs 10 lakh invested at the beginning of FY04 becomes Rs 2.1 crore in 18 years.
It suggests that with the right allocation and time frame, the volatility in smallcaps is worth it.
But what is even more interesting to note is that almost half of this value was created in 10 days!
These were the days when the smallcap index witnessed highest single day gains. The table below captures these days since FY04.
| Best Days in the Rebound History | BSE Smallcap Index | Biggest Single Day Gains Since 2003 |
| --- | --- | --- |
| 26-Aug-03 | 1,564 | 5.2% |
| 23-Jan-04 | 2,146 | 5.9% |
| 18-May-04 | 1,795 | 5.8% |
| 28-Mar-08 | 7,902 | 5.0% |
| 28-Oct-08 | 3,712 | 6.7% |
| 15-Dec-08 | 3,659 | 6.3% |
| 18-May-09 | 4,667 | 9.0% |
| 20-May-09 | 5,208 | 8.9% |
| 25-May-09 | 5,789 | 5.0% |
| 19-May-14 | 8,345 | 5.8% |
Data Source : Ace Equity, Equitymaster
If you missed these 10 days, the value of Rs 10 lakh invested at the beginning of FY04 shrinks to Rs 1.2 crore from Rs 2.1 crore in December 2020.
Now here is an interesting question.
What is the chance that you could predict these 10 days?
I have been in stock research in my entire career spanning over a decade. I know there was no way I could have known these days in advance.
Learn: How to Potentially Accumulate Rs 7 Crore in Wealth Over the Long-term
And that's why I say timing the market is a futile exercise. Rather than waiting for a correction, and for consistent results, enter the stocks where you see value.
With thousands of companies listed in smallcap category, I see this as a space where value can still be found with a bit of effort and due diligence.
One of these stocks, also my latest recommendation, is 'essential' for the economy and its clients.
It will continue to run even if there is a second wave, or some unprecedented adverse macro development.
As I shared in my recent editorial, this company is the world's largest player in a niche segment. It enjoys unique competitive advantages that are hard to replicate.
With an asset light business model, tech expertise, and pricing arrangements with its clients, the company has been able to sustain and even grow its margins in a business which is otherwise commoditised.
It's at an inflection point in its journey. It's is moving from being a B2B (business to business) to B2C (business to customer) player.
Going forward, I expect sales and margins to grow on the back of incremental capacities and addition of value-added products.
Hidden Treasure subscribers can read the recommendation report here.
If you are not a subscriber and wish to access this recommendation, please click here.
I'm committed to bring more of such opportunities in the smallcap space amid the ongoing rebound. Keep following this space for more such updates.
Warm regards,



Richa Agarwal
Editor, Hidden Treasure
Equitymaster Agora Research Private Limited (Research Analyst)
PS: Watch out for Tanushree's editorial tomorrow on her Great Indian Wealth Project.
Recent Articles