Will Stocks with 100x PE Ratios Crash in 2022?
Dec 29, 2021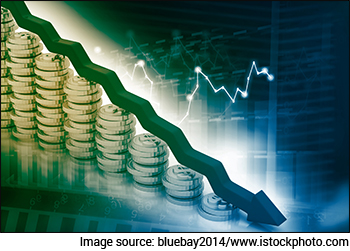 As we bid adieu to 2021, there is a lot to reflect upon and look forward to.
After all, it has been an extraordinary year in terms of stock market returns, IPO listings and earnings revival.
Add to that a slew of reforms that could unlock massive shareholder wealth. These reforms will bring in megatrends in sectors which had negligible presence in Indian stock markets, so far.
However, with billions of dollars of investments flowing into them, not just 2022, the next decade could belong to these sectors.
I have often recounted the opportunities in areas like...
Of course, no matter where the Nifty may trade at, megatrends emanating from these opportunities can have a long tail of wealth building.
Nevertheless, as an investor you cannot afford to get complacent.
--- Advertisement ---
Revealed: The 5-Minute Blueprint for Potentially Becoming a One Stock Crorepati

At our One Stock Crorepati mega summit, Richa revealed the 5-minute blueprint for potentially becoming a One Stock Crorepati.

Richa also revealed the 3 traits of what she calls a potential crorepati stock.

Plus...she also revealed details of a tiny company that has all these 3 traits.

You too had signed-up for Richa's summit. But you missed it for some reason.

No worries. You can still watch the special replay of the summit to get all these details.

Click here to watch now (This content may go offline soon.)
------------------------------
2022 is bound to be a more volatile year for investors in 2021.
And certain categories of stocks are among the most vulnerable.
Take for instance the stocks with steep price to earnings multiple of over 100x. Even after filtering out the penny stocks, there are about 80 odd stocks currently trading at a triple digit PE ratio.
Many of these stocks are large and midcaps. Needless to say, they have a reasonable weightage on the benchmark indices.
So, that makes you wonder if the steep valuations are here to stay. What could cause the valuations to crack? And if that happens, how would the broader markets react?
Well, to begin with we need to look at why these stocks are trading at such steep PE ratios in the first place.
Stocks with consistently high return ratios are the market darlings. So, they keep getting re-rated higher, again and again. Meanwhile, a few of the other high return stocks lose their edge.
The excess returns in a sector attracts more competition. This, in turn, reduces the profitability of all players.
Stocks of companies which have return ratios significantly higher than the cost of capital are the clear winners.
On the other hand, Stocks of companies that barely earn shareholder returns higher than the interest cost shed their valuations easily.
Naturally, investors buying into stocks with PE multiples of 100x or more have steep expectations from them.
--- Advertisement ---
EXPOSED: The Big banks' odd $1.1 billion bet...

They won't say this in their interviews...

But banks like UBS, Goldman Sachs, Citibank and Standard Chartered have collectively invested over $1.1 Billion into this revolutionary technology...

Thanks to a projected 100x growth over the next 10 years!

Read the full article here...
------------------------------
They are either expected to grow earnings exponentially or are expected to sustain unusually high return ratios.
It's here that I see lots of cracks in the valuation multiples over next couple of months.
Almost 46 of the 80 odd stocks with P/E above 100x have return on equity below 10%.
That means the gap between the shareholder returns (return on capital) and interest rates (cost of capital) is already low in such cases. As interest rates move up globally, stocks with low return ratios could be the first ones to lose favour.
However, there is another side to this story.
There are several Indian stocks that have earned average return on equity (ROE) of 30% or more over several economic cycles. This means, at any point of time, their shareholders have made at least double the cost of capital.
Stocks like Nestle, Asian Paints, Pidilite, Page Industries have a pedigree of such high returns.
Increasingly, technology led businesses which are lean and cash flow rich are moving towards such high returns.
Not just index heavyweights like TCS, Infosys but also smaller tech companies like Tata Elxsi and Mindtree have become ROE rich.
Globally, stocks like Apple, Microsoft, and Amazon have managed to create a moat for themselves with superlative and expanding return ratios. Their ability to plough back cash into higher return businesses makes them favourites of Warren Buffett.
FREE Subscription: Join Our YouTube Channel Today
Therefore, while most stocks with steep PE multiples above 100x could be vulnerable to a crash in the year ahead, there will be few that will stay resilient.
2022 could be the litmus test.
The risks in valuation multiples assume critical importance during a market crisis.
The most spectacular accounting frauds usually come to light when access to capital starts drying up.
For example, the Enron scandal came to light in October 2001, just 15 months after the dotcom bust.
WorldCom filed for bankruptcy in July 2002 few months after the 9/11 crisis had choked liquidity in global stock markets.
Fraudsters Bernie Madoff confessed to his sins in December 2008 and Ramalinga Raju of Satyam Computers did so in January 2009, four months after the Lehman Brothers bust.
So, beware of the bubble that stocks with PE multiple of 100x or more are sitting on.
And do not get complacent holding on to stocks which are highly vulnerable in a market crash.
Warm regards,



Tanushree Banerjee
Editor, StockSelect
Equitymaster Agora Research Private Limited (Research Analyst)
Recent Articles