Investment in securities market are subject to market risks. Read all the related documents carefully before investing
India's Third Giant Leap


Discover the Best Category of Stocks to Ride this Mega
Opportunity at Our Upcoming Special Event

End Your Search for the Best Indian Defence Stocks to Buy
Dec 29, 2022
Editor's note: Dear reader, defence stocks are among the best long-term investments in the stock market today. But you need to select the right stock, at the right price, before making a potentially life-changing investment. Equitymaster's co-head of research, Tanushree Banerjee, can show you how...
---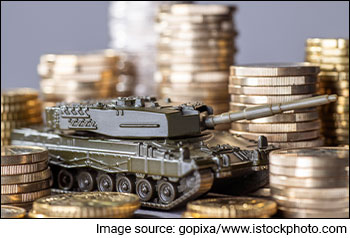 What kinds of businesses come to your mind when you think of stocks with 3x upside in few years?
I'm sure high growth businesses like technology, banking, auto, and consumer durables would be your most likely choices.
But what if I were to tell you that one of the most laid-back sectors is now on steroids? This sector has already grown at a blistering pace. Exports have grown eight times within five years. And the next target is to grow 3x by 2030.
Is this mere speculation or wishful thinking?
Well, absolutely not. This sector not just has government funding and policy tailwinds but the global geopolitical chaos is also acting in its favour.
Yes, you guessed it right! I'm referring to the defence sector.
Remember, Indian defence companies were never really on investor's radar until 2018. In fact, they were as neglected in the stock market, just as the US defence behemoths were in early 1970s.
But investors like Jim Rogers who took the right approach to select the best US defence plays make a killing on these stocks.
--- Advertisement ---
Investment in securities market are subject to market risks. Read all the related documents carefully before investing

Today at 5pm

Today at 5pm our senior analyst - Rahul Shah - will reveal his big prediction at this online event.

You'll discover:

• How India's third giant leap could potentially generate wealth at a scale we've probably never seen before

• Best category of stocks to ride India's third giant leap

• A chance to get information on Rahul's top 3 stocks

Get Full Details Here
Details of our SEBI Research Analyst registration are mentioned on our website - www.equitymaster.com
---------------------------------------------------
This is exactly why I believe defence stocks are a must have in India's 75th year of independence.
Now, I'm not saying this out of patriotic fervour. Rather there are very few sectors that offer as much certainty of 3x upside in a decade as this sector does.
He reason? In an increasingly chaotic geopolitical world, the best defence for India is to arm itself with self-produced defence ammunition and technology. The Russia-Ukraine war is proof of this.
Moreover, India is today seen as an important Asian power. So, India must help its friendly neighbours defend themselves by offering to export our latest defence tech.
The revenues from defence exports will not only make India's defence plans viable. But they also place the best defence stocks in India among the most sought-after manufacturing businesses.
The Indian government's target of achieving exports of Rs 400 bn by 2030 was laid out in the Defence Production Policy of 2018. Back then, it meant 10x growth in a little more than a decade.
India's defence exports have already quadrupled from about Rs 30 bn to over Rs 130 bn in 2022. The next target of 3x growth in eight years is not impossible.
Opportunity Alert: Stocks from India's Emerging Businesses
This is part of the overall plan of taking India into the league of the world's top five defence producers, with an annual turnover of US$ 26 bn (Rs 1.8 trillion). This is a two-fold increase over the current annual defence production of Rs 900 bn.
So, the big sector tailwinds are certainly at play.
Finally, being an extremely regulated sector, keeping an eye on defence policies is necessary.
India has already obtained entry into three of the four global defence export control regimes:
The Missile Technology Control Regime
The Wassenaar Arrangement
The Australia Group
Government has mustered all its diplomatic heft into obtaining entry into the fourth - the Nuclear Suppliers Group.
It has offered some neighbouring countries like Myanmar, the Maldives, and Sri Lanka credit lines to purchase Indian defence equipment.
Importantly, defence public sector undertakings (DPSUs) are now required to have 25% of their turnover in exports. A nodal agency, the Indigenous Defence Equipment Exporters Association, processes defence export inquiries from across the globe.
Even with these reinforcements to the structural framework, boosting defence exports exponentially requires a major change in emphasis.
Instead of focusing on the export of low-value consumables such as ammunition, spare parts and aerospace components, India needs to concentrate on high-value, complex combat platforms.
--- Advertisement ---
Investment in securities market are subject to market risks. Read all the related documents carefully before investing

Coming to the EQUITYMASTER Conference 2024: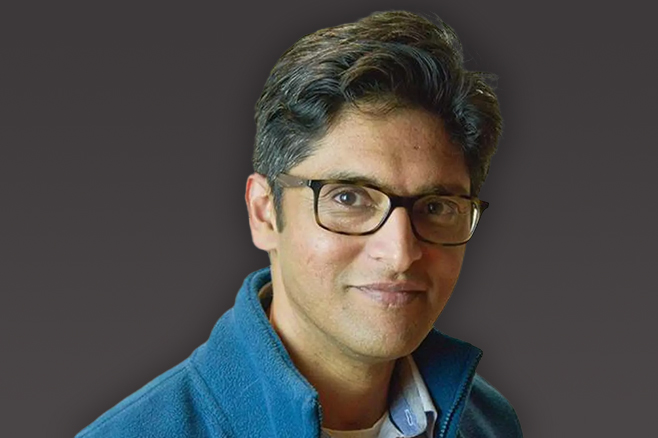 Venture Capital Guru, Rahul Chandra

Are You Ready to Glean Powerful Investing Ideas

from Prominent Figures in the World of Indian Finance?

Book Your Ticket Today
Details of our SEBI Research Analyst registration are mentioned on our website - www.equitymaster.com
----------------------------------------
But you cannot buy defence stocks without a checklist. You must ensure the companies are well managed. Also, being capital intensive, the cash flows and balance sheet quality must be closely watched.
Therefore, here are few ratios you could add to your checklist, while evaluating the defence stocks set to ride the 3x upside...
Ratio of sales to orderbook: Execution is key to the potential of defence companies' wealth creating ability. Hence while bulging order books are great, you must keep a watch on whether the order book is converting to sales as planned.
Ratio of receivables to sales: Defence behemoths were never a part of StockSelect recommendations until 2018.

The reason? The stocks never met my safety criteria due to the massive backlog in payment receipts from the government. The receivables to sales ratios were always high. Without comfort on cashflows I didn't find them investment worthy.

Defence behemoths like Bharat Electronics and Hindustan Aeronautics had a massive fall in their receivable days since 2018. And this is when the stocks came in my radar.

But going forward too it would be important to evaluate the stocks based on this critical criterion.
Asset turnover ratio: When you look for defence stocks, you need not go only for companies with the biggest capex plans or the largest order book. Rather you could also consider business that have the fastest conversion of assets to sales.

Niche companies focussed on defence technology could be the answer to this. I explained one such opportunity in my video.
You need tools to create a defence stocks watchlist for yourself. Check out the free Equitymaster Screener.
Here apart from getting access to readymade watchlist following various themes you could also create your own watchlist and track some of the highest potential stocks set to make the most of the War Profits.
Warm regards,



Tanushree Banerjee
Editor, StockSelect
Equitymaster Agora Research Private Limited (Research Analyst)
Recent Articles