On This Day - 11 JANUARY 2019
Prepare for 2019's 2 Big Market-Quaking Events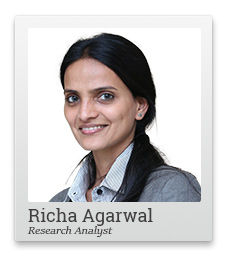 The Indian share markets tend to react sharply to two big events - the Union Budget and General Elections.
The budget announcement last year triggered a sharp 10% correction in the Sensex in just two months.
This time will be no exception. While this year's budget will be an interim one, it will set the tone for the elections and poll promises in the next few months.
As we enter 2019, election season has begun in earnest. Opinion polls and election pundits have all started to give their predictions.
Even brokerages are not far behind in predicting who will form the next government.
Now, elections are a key event for stock markets. Hence, most investors trying to read the outcome in advance. And large brokerages are showing them the carrot by coming out with pre-election sector themes. These brokerages indulge in predicting the poll outcome and then listing out sectors which are expected to do well based on that outcome.
--- Advertisement ---


4 Small Caps You Could Consider Buying In 2019

As we enter 2019, we have 4 Solid Small Caps which you could consider buying.

Small Caps which hold the potential to become the Blue Chips of tomorrow!

We call such stocks – Junior Blue Chips.

In fact, due to the recent market dip, all four of these are available far below their Real Value.

However, they might not remain this attractive for long…

So, do not delay…

Click Here To Know More about These 4 Junior Blue Chips…
------------------------------
This really ends up being more of a guessing game rather than analysis.
While India may be a bi-polar country, regional political parties have a big role to play in forming the government. Very rarely has a single party got a clear mandate. Thus, coalition politics is the nature of Indian democracy. This makes poll prediction difficult.
When Elections Shake the Markets, Hold Steady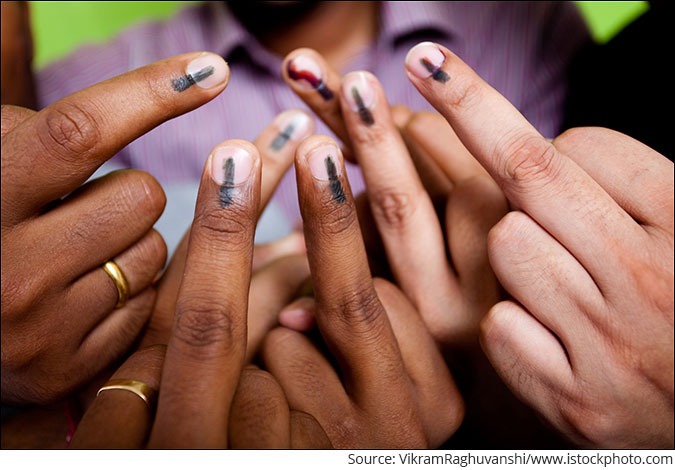 As a result, predicting the course of the markets based on poll results is akin to speculation.
Trying to predict the poll outcome in 2019 is an attempt to know the unknown. Even if the investors are able to get their prediction right, it will not necessarily translate into higher returns. For one, the poll verdict could already be in the price. Secondly, even if it is not, there is no guarantee that a new government will do a better job than existing one which is the basic premise of buying now.
At Equitymaster, we are not in the business of predictions.
In fact, no one can predict who will come into power in 2019 and how the stock markets are going to perform in 2019 and beyond. Anyone doing so, is merely resorting to speculation.
Hence, rather than indulging in such a speculative exercise which is futile, investors should base their investing decisions on fundamental factors.
What I can say from my experience is that fundamentally strong stocks will not only survive but thrive in the long term, irrespective of the government in power.
--- Advertisement ---


Get Details Of Solid Small Caps In Your Inbox For Just Rs 245 A Month

A year's subscription to our hugely popular small cap recommendation service, Hidden Treasure, costs just Rs 2,950.

Rs 2,950 for a year comes to just Rs 245 per month.

That is an extremely small price to pay for details of high-potential small cap stocks in your inbox every month. In fact, there are some stocks you could consider investing in right now too.

So hurry, click here to grab this offer before it closes!
------------------------------
One can make good gains with a careful selection of stocks and long-term horizon, irrespective of the index levels.
Since its inception, my service, Hidden Treasure has beaten benchmark indices nearly three times over a period of more than 10 years. This period covered multiple elections and both upcycles and downcycles in the index.
And that is because we don't care where the markets are headed, what government is in power or try to time our recommendations. We simply focus on the fundamentals and wait for stocks to catch up to their intrinsic value.
The key is to stay invested and add quality stocks as and when the opportunity presents itself.
I have been keeping an eye out for attractive smallcaps to recommended to my Hidden Treasure subscribers.
So, whatever the outcome of the election, these 4 smallcap stocks will only come out of it stronger.
What should your investment strategy be for the Union Budget and Elections 2019?
Relish the volatility but keep your focus on the fundamentals and buy stocks where quality meets value.
Regards,



Richa Agarwal (Research Analyst)
Editor, Hidden Treasure
PS: The 4 stocks that you need to consider buying right now early in the year, before the market starts doing its usual dance can be found here. Get in now and ensure you have a profitable 2019.
Copyright © Equitymaster Agora Research Private Limited. All rights reserved.
Any act of copying, reproducing or distributing this newsletter whether wholly or in part, for any purpose without the permission of Equitymaster is strictly prohibited and shall be deemed to be copyright infringement
Disclosure & Disclaimer:
Equitymaster Agora Research Private Limited (Research Analyst) bearing Registration No. INH000000537 (hereinafter referred as 'Equitymaster') is an independent equity research Company. The Author does not hold any shares in the company/ies discussed in this document. Equitymaster may hold shares in the company/ies discussed in this document under any of its other services.
This document is confidential and is supplied to you for information purposes only. It should not (directly or indirectly) be reproduced, further distributed to any person or published, in whole or in part, for any purpose whatsoever, without the consent of Equitymaster.
This document is not directed to, or intended for display, downloading, printing, reproducing or for distribution to or use by, any person or entity, who is a citizen or resident or located in any locality, state, country or other jurisdiction, where such distribution, publication, reproduction, availability or use would be contrary to law or regulation or what would subject Equitymaster or its affiliates to any registration or licensing requirement within such jurisdiction. If this document is sent or has reached any individual in such country, especially, USA, Canada or the European Union countries, the same may be ignored.
This document does not constitute a personal recommendation or take into account the particular investment objectives, financial situations, or needs of individual subscribers. Our research recommendations are general in nature and available electronically to all kind of subscribers irrespective of subscribers' investment objectives and financial situation/risk profile. Before acting on any recommendation in this document, subscribers should consider whether it is suitable for their particular circumstances and, if necessary, seek professional advice. The price and value of the securities referred to in this material and the income from them may go down as well as up, and subscribers may realize losses on any investments. Past performance is not a guide for future performance, future returns are not guaranteed and a loss of original capital may occur. Information herein is believed to be reliable but Equitymaster and its affiliates do not warrant its completeness or accuracy. The views/opinions expressed are our current opinions as of the date appearing in the material and may be subject to change from time to time without notice. This document should not be construed as an offer to sell or solicitation of an offer to buy any security or asset in any jurisdiction. Equitymaster and its affiliates, its directors, analyst and employees will not be responsible for any loss or liability incurred to any person as a consequence of his or any other person on his behalf taking any decisions based on this document.
As a condition to accessing Equitymaster content and website, you agree to our
Terms and Conditions of Use
, available here. The performance data quoted represents past performance and does not guarantee future results.
SEBI (Research Analysts) Regulations 2014, Registration No. INH000000537.

Equitymaster Agora Research Private Limited (Research Analyst) 103, Regent Chambers, Above Status Restaurant, Nariman Point, Mumbai - 400 021. India.
Telephone: +91-22-61434055. Fax: +91-22-22028550. Email: info@equitymaster.com. Website: www.equitymaster.com. CIN:U74999MH2007PTC175407