On This Day - 17 JANUARY 2019
'Factfulness' Has Inspired the Biggest Wealth Building Project of My Life


Editor's Note: Tanushree Banerjee is on a mission. A mission that has inspired each one of us here at Equitymaster. A mission that is infectious - and I believe it will grab you as well. Read on to hear her story about the biggest wealth building project of her life...
---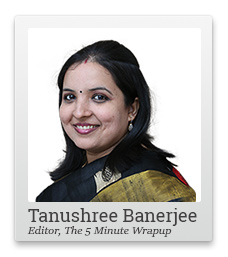 Hans Rosling passed away on February 7, 2017.
His book Factfulness was published in 2018. It was completed by his son and daughter-in-law after his death.
The book featured in Bill Gates' list of "the most important books he has ever read".
Rosling, born in Sweden, trained as a doctor in Sweden and India and worked in Mozambique for many years. Subsequently, he became involved in public-health policy and realised that people have very outdated knowledge of facts. And that they deserve to know better.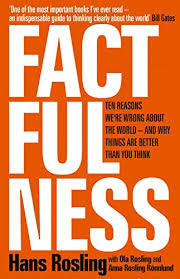 More importantly, people in power, like politicians, policy makers, regulators and business leaders should develop their view and take decisions based on updated, holistic data.
On conducting various surveys across countries, age groups and demographic sections, Rosling realized that after a point, people stop looking at facts. Most of us stay with the preconceived notions we had formed in our academic years, for the rest of our lives. And therefore, some of the biggest decisions of our lives, of institutions and of nations are based on outdated facts.
Rosling's attempt to help people get a big picture view based on latest facts didn't go in vain. Government leaders, business leaders and even UN representatives acknowledged the need to study the latest facts in context of their decision making.
--- Advertisement ---
IMPORTANT ANNOUNCEMENT: (For True Indian Patriots Only)
Are you proud to call yourself an Indian?

Do you still believe that India has the potential to once again be the "Sone Ki Chidiya" and regain its status as one among the greatest countries on earth?

If your answered "Yes", then join other true Indian patriots in the first-ever MEGA "REBIRTH OF INDIA" SUMMIT on Thursday, 31st January for FREE.

This is our LARGEST EVER FREE PUBLIC SUMMIT... and it is available for EVERY INDIAN CITIZEN.

Register NOW and Block Your "True Patriot" Seat…
------------------------------
The reason I am telling you about this is because this book opened up my eyes to the big picture I was, until recently, completely missing out on.
I look at facts day in and day out. It's part of my job!
Company financials, sector data, demographic data and macro-economic data have been part of my routine for almost a decade and half. But, I realized that I was not forming opinions by putting the pieces of all the data that I came across, together!
And when I began to do that...putting the pieces together, I noticed trends that were not seen in the past 5, 10, 15 and even 20 years.
Whether it is Indian households, for the first time ever, getting wealthier due to the stockmarkets.
Or India pipping China in Foreign Direct Investment (FDI) after two decades...
I realised the need to work on my own version of 'Factfullness'.
One that is most relevant to my readers like you.
One that can help my readers form opinions based on holistic and updated facts.
And importantly, one that could help make the most of possibly the biggest wealth creating opportunity of our lifetime.
--- Advertisement ---


Calling All Those Who Believe India Is Destined For BIG Things…

If you believe all the progress we've seen in India so far is just a warm-up...

And that India is destined for BIG things in the years to come...

You're right.

At our upcoming mega "REBIRTH OF INDIA" summit, Research Analyst and Co-Head of Research at Equitymaster, Tanushree Banerjee, will reveal all about the irreversible trends that could push India to the very pinnacle it last occupied nearly 2,000 years ago.

And more importantly, how you could leverage on these very same trends to amass generation-changing wealth for decades to come.

So don't miss it.

Click here to block your FREE seat now!
------------------------------
Of course, I needed loads of resources and hundreds of man hours from some of my colleagues, to take up this project. But things finally started rolling August 2018 onwards.
And I must tell you that the last few months have been enlightening.
As analysts, we typically focus on the best stock picking strategies all our lives. We study the proven strategies of super investors. And we put those into practice.
But what differentiates super investors from reasonably successful ones is the ability to look at the big picture clearly and join the dots.
So, as I get closer to joining the dots for you, in one of the biggest wealth building projects of my lifetime, I have just one request. Be prepared to look at facts through a new prism.
And stay tuned...
Warm regards,



Tanushree Banerjee (Research Analyst)
Editor, The 5 Minute WrapUp
PS: Do you think India can regain its status as one of the greatest countries on earth? Equitymaster's co-head of research, Tanushree Banerjee, certainly thinks so. In a free online summit on Thursday, 31 January, Tanushree will show you how to amass life-changing wealth from India's rise to the pinnacle it last occupied nearly 2,000 years ago! You don't want to miss this, dear reader. Register now for the free online summit here.
Copyright © Equitymaster Agora Research Private Limited. All rights reserved.
Any act of copying, reproducing or distributing this newsletter whether wholly or in part, for any purpose without the permission of Equitymaster is strictly prohibited and shall be deemed to be copyright infringement
Disclosure & Disclaimer:
Equitymaster Agora Research Private Limited (Research Analyst) bearing Registration No. INH000000537 (hereinafter referred as 'Equitymaster') is an independent equity research Company. The Author does not hold any shares in the company/ies discussed in this document. Equitymaster may hold shares in the company/ies discussed in this document under any of its other services.
This document is confidential and is supplied to you for information purposes only. It should not (directly or indirectly) be reproduced, further distributed to any person or published, in whole or in part, for any purpose whatsoever, without the consent of Equitymaster.
This document is not directed to, or intended for display, downloading, printing, reproducing or for distribution to or use by, any person or entity, who is a citizen or resident or located in any locality, state, country or other jurisdiction, where such distribution, publication, reproduction, availability or use would be contrary to law or regulation or what would subject Equitymaster or its affiliates to any registration or licensing requirement within such jurisdiction. If this document is sent or has reached any individual in such country, especially, USA, Canada or the European Union countries, the same may be ignored.
This document does not constitute a personal recommendation or take into account the particular investment objectives, financial situations, or needs of individual subscribers. Our research recommendations are general in nature and available electronically to all kind of subscribers irrespective of subscribers' investment objectives and financial situation/risk profile. Before acting on any recommendation in this document, subscribers should consider whether it is suitable for their particular circumstances and, if necessary, seek professional advice. The price and value of the securities referred to in this material and the income from them may go down as well as up, and subscribers may realize losses on any investments. Past performance is not a guide for future performance, future returns are not guaranteed and a loss of original capital may occur. Information herein is believed to be reliable but Equitymaster and its affiliates do not warrant its completeness or accuracy. The views/opinions expressed are our current opinions as of the date appearing in the material and may be subject to change from time to time without notice. This document should not be construed as an offer to sell or solicitation of an offer to buy any security or asset in any jurisdiction. Equitymaster and its affiliates, its directors, analyst and employees will not be responsible for any loss or liability incurred to any person as a consequence of his or any other person on his behalf taking any decisions based on this document.
As a condition to accessing Equitymaster content and website, you agree to our
Terms and Conditions of Use
, available here. The performance data quoted represents past performance and does not guarantee future results.
SEBI (Research Analysts) Regulations 2014, Registration No. INH000000537.

Equitymaster Agora Research Private Limited (Research Analyst) 103, Regent Chambers, Above Status Restaurant, Nariman Point, Mumbai - 400 021. India.
Telephone: +91-22-61434055. Fax: +91-22-22028550. Email: info@equitymaster.com. Website: www.equitymaster.com. CIN:U74999MH2007PTC175407