On This Day - 11 MARCH 2019
The Biggest Multi-Baggers of the Last 10 Years and What I Learnt from Them

I came across an interesting WhatsApp forward the other day.
It ranked top gainers in the stock market over the last 10 years.
There were stocks with truly eyepopping returns.
I am talking about gains like....
And many more...
Imagine getting into even one of these stocks at the right time and holding on to them for 10 years. The amount of money you can make is incredible. All your financial worries will disappear into thin air.
Wouldn't it be great then to know the secret sauce of identifying such blockbuster stocks and invest in them right at the start of their 10-year journey?
The idea sounds good in theory but I am not sure of its practical results.
Even if we identify the secret sauce or a set of rules, what is the guarantee applying the same set of rules could lead to another multi-hundred bagger a decade down the line?
In fact, trying to identify a set of rules by analysing a handful of multi-hundred bagger stories reminds me of the formula for writing a business bestseller.
Here's how it works...
Look at a few very successful companies.
Analyze what made them successful.
Formulate a few general rules.
You are ready with a new business bestseller.
However, the success of the business bestseller is usually short lived.
Even the most iconic books go horribly wrong in their identification of truly successful companies.
Did you know that few of the model companies from the iconic business book In Search of Excellence ran into financial disasters just years after they were hailed as rock stars of the corporate world?
Or were you aware that out of 17 model companies highlighted by Jim Collins in his cult business book Built to Last, nine failed to outperform the market average?
What about the fact that Collins' another bestseller Good to Great had companies in it that were hailed as financial fortresses but later went bankrupt and even nationalised.
I think there's a deep lesson here and the learning can be extended to identifying the next multi-hundred bagger.
Finding the Next Multi-Hundred Baggers: Future Imperfect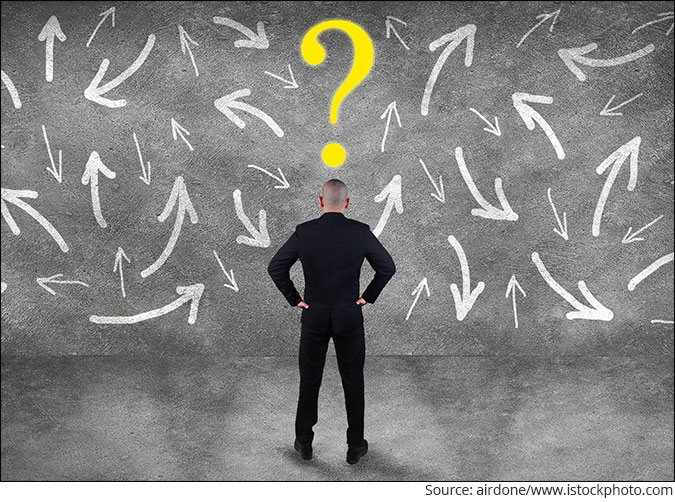 I am sure the authors of these best sellers are super smart guys who were extremely diligent in their study.
And yet they went wrong.
Why?
Simply because the future is highly uncertain.
There are hundreds of things that can both go right as well as go wrong. To capture them all by way of a small set of rules is next to impossible.
Likewise, you could isolate a few rules behind the success of say Avanti Feeds or Bajaj Finance.
But do you have any guarantee that every time you apply these rules, you would be able to zero in on the next Avanti Feeds or the next Bajaj Finance?
Absolutely not.
I know what you are thinking.
You don't have to be right every time you apply the rules for identifying the next multi-hundred bagger. The kind of returns these stocks can give, even out of ten stocks going right can be incredible.
But note that only 10 or 20 stocks out of more than 5,000 stocks listed gave such returns.
Even 1:10 odds are extremely optimistic in my view.
The realistic odds are close to 1:100 or even 1:200.
A set of rules or a process where the odds are stacked so much against you is a risky proposition as far as I am concerned. This is irrespective of how strong the gains are.
A very long streak of losses followed by one big gain leaves you vulnerable to the wipe out of a significant portion of your capital even before you have tasted success.
I would much rather prefer an approach or a set of rules where the gains from stocks may not be very high but the odds are certainly in my favour.
One such approach was identified by a gentleman who had the same curiosity many decades back.
He often used to wonder why is it that a certain group of stocks did much better than the rest of the market?
Can a set of rules be formulated by studying these stocks?
Can these rules be applied consistently for market beating returns?
Well, he realised that such rules can indeed be identified.
And to his surprise, he found that not only can they be applied consistently but they also led to market beating returns over the long term.
The gentleman is none other Benjamin Graham and the rules he formulated go around by the name of value investing.
Value investing is now widely acknowledged as being one of the most powerful set of rules for earning market beating long term returns.
The fact that some of the most successful investors out there are value investors is proof that it really works.
I would also like to stick to it unless someone can show me a set of rules that I can apply consistently to identify the next Avanti Feeds or the next Bajaj Finance.
Till then, I would treat such WhatsApp forwards as nothing more than a source of entertainment.
Good Investing,



Rahul Shah (Research Analyst)
Editor, Profit Hunter
PS: Apurva Sheth, our expert technician has discovered a trading method known to only a handful of people. This method could potentially have delivered profits like Rs 17,200 in 5 days, Rs 11,900 in 7 days, Rs 8,800 in 20 days...and more. Act fast to know how you too could potentially benefit from it...
Copyright © Equitymaster Agora Research Private Limited. All rights reserved.
Any act of copying, reproducing or distributing this newsletter whether wholly or in part, for any purpose without the permission of Equitymaster is strictly prohibited and shall be deemed to be copyright infringement
Disclosure & Disclaimer:
Equitymaster Agora Research Private Limited (Research Analyst) bearing Registration No. INH000000537 (hereinafter referred as 'Equitymaster') is an independent equity research Company. The Author does not hold any shares in the company/ies discussed in this document. Equitymaster may hold shares in the company/ies discussed in this document under any of its other services.
This document is confidential and is supplied to you for information purposes only. It should not (directly or indirectly) be reproduced, further distributed to any person or published, in whole or in part, for any purpose whatsoever, without the consent of Equitymaster.
This document is not directed to, or intended for display, downloading, printing, reproducing or for distribution to or use by, any person or entity, who is a citizen or resident or located in any locality, state, country or other jurisdiction, where such distribution, publication, reproduction, availability or use would be contrary to law or regulation or what would subject Equitymaster or its affiliates to any registration or licensing requirement within such jurisdiction. If this document is sent or has reached any individual in such country, especially, USA, Canada or the European Union countries, the same may be ignored.
This document does not constitute a personal recommendation or take into account the particular investment objectives, financial situations, or needs of individual subscribers. Our research recommendations are general in nature and available electronically to all kind of subscribers irrespective of subscribers' investment objectives and financial situation/risk profile. Before acting on any recommendation in this document, subscribers should consider whether it is suitable for their particular circumstances and, if necessary, seek professional advice. The price and value of the securities referred to in this material and the income from them may go down as well as up, and subscribers may realize losses on any investments. Past performance is not a guide for future performance, future returns are not guaranteed and a loss of original capital may occur. Information herein is believed to be reliable but Equitymaster and its affiliates do not warrant its completeness or accuracy. The views/opinions expressed are our current opinions as of the date appearing in the material and may be subject to change from time to time without notice. This document should not be construed as an offer to sell or solicitation of an offer to buy any security or asset in any jurisdiction. Equitymaster and its affiliates, its directors, analyst and employees will not be responsible for any loss or liability incurred to any person as a consequence of his or any other person on his behalf taking any decisions based on this document.
As a condition to accessing Equitymaster content and website, you agree to our
Terms and Conditions of Use
, available here. The performance data quoted represents past performance and does not guarantee future results.
SEBI (Research Analysts) Regulations 2014, Registration No. INH000000537.

Equitymaster Agora Research Private Limited (Research Analyst) 103, Regent Chambers, Above Status Restaurant, Nariman Point, Mumbai - 400 021. India.
Telephone: +91-22-61434055. Fax: +91-22-22028550. Email: info@equitymaster.com. Website: www.equitymaster.com. CIN:U74999MH2007PTC175407