On This Day - 19 MARCH 2018
Why I'm Recommending a Company Whose Promoter was Barred from the Market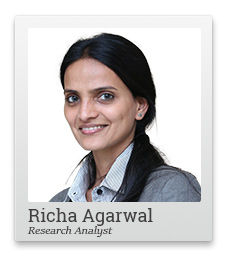 A few days ago, I travelled to North India to meet the management of a company I had been researching for a while.
I had a little time to spare before my return flight, so I figured I'd try my luck to see if I could meet one other company.
This company had not been on my radar - and I had no intention of putting it on there (I'll explain why in a minute). But I was curious about the niche industry it operates in - the company is a leading player in an oligopolistic market.
As luck would have it, the management agreed to see me on short notice. And this unforeseen, unplanned, meeting turned out to be an eye-opener for me, and led to my latest stock recommendation for my small cap service.
Why was this meeting such an eye-opener for me?
It brought me face to face with my own anchoring bias.
Anchoring bias occurs when we rely on an initial piece of information to make decisions. So much so that the ensuing data and facts, no matter how critical and relevant, are faded and pushed to the background.
--- Advertisement ---


Bloodbath On Dalal Street

Recently, there was a dark week for investors. Many wonder, what happens next?

Is India's economic growth solid and stable, or dangerously weak?

Is the bloodshed almost over, or has it only just begun?

People have started raising concerns.

Are you also wondering what to do?

Today we're going to show you how one could take advantage of Market Crash.

Click here to find out... what we're going to reveal today.
------------------------------
It's basically like first impressions when we meet someone. We form an impression of a person when we first meet them, and no matter what we learn about them afterwards it is hard to shake that first impression and look at them without bias again.
If you speak to a behavioral finance expert about the most common investing blunders, anchoring bias is likely to top the list.
Most often, in stock investing, anchoring bias is based on past stock price. For instance, you may not want to buy a stock at Rs 100 if you know it has traded at Rs 80 last week... Even if the real value of the stock is Rs 200...and the stock may never correct back to Rs 80.
But my anchoring bias was based elsewhere - I had a negative impression of the company on account of its past corporate governance issues.
You see, management quality is the hallmark for all my stock recommendations.
And the promoter of this company had some serious issues. He was involved in a case of alleged cheating and had shown unethical behaviour. The messy management history did not inspire confidence in me.
Despite this company ticking the right boxes on financial performance, I was not interested.
When I met the management team I learned that I was very wrong to dismiss the company. I was relying too heavily on my initial information - the promoter's tainted history.
Warren Buffett once said:
If past history was all there was to the game, the richest people would be librarians.
Your Investing Bias Could Stop You from Seeing Great Investment Opportunities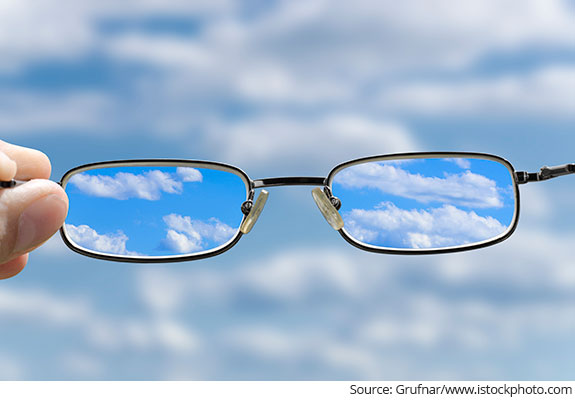 And Buffett led by example too: In 2011, he made a US$ 5 billion bet on Bank of America when it was struggling and its shares were tumbling. Last year, the bet paid off with roughly US$ 12 billion windfall.
Coming back to my experience...
When I met the management team, I realised that company has come a long way from its tainted past.
The management team at the helm of company's affairs is different from the promoter I had issues with. The promoter stake has come down drastically (a positive in this case). The business is now professionally run. The original promoter has a minimal role to play. And the current management has left no stone unturned to win back investors' confidence.
Consider this:
It has hired one of the best auditors in the country.
It has a stated dividend payout policy.
It has gotten rid of all subsidiaries that were not strategic to the business and led to transparency issues.
Lastly, the disclosures and management communication could put any large cap company to shame.
The current financial performance and strong quality of earnings reflect all these developments.
The company is the lowest cost player and commands the best margins in an industry with high entry barriers. It enjoys captive consumption of raw materials and fuel, which are the main cost components in the business.
But none of the above would have induced me to recommend the stock...had it not been for its undemanding valuations.
For this company, price is my due diligence.
The current stock price not only offers enough margin of safety, but an investment proposition that's hard to resist.
When I was forced to confront my bias, I found a gem of stock. Imagine all those great opportunities that have passed me by because I was not always wise enough to do this. I hope I learn from this - and that you too will catch your investment biases before they impact your investing process.
Happy Investing,

Richa Agarwal (Research Analyst)
Editor, Hidden Treasure
PS: Richa's latest discovery is a stock she vigorously recommends - against all odds. Don't miss your chance to invest in it. Click here to get access to her small cap recommendation services.
Copyright © Equitymaster Agora Research Private Limited. All rights reserved.
Any act of copying, reproducing or distributing this newsletter whether wholly or in part, for any purpose without the permission of Equitymaster is strictly prohibited and shall be deemed to be copyright infringement
Disclosure & Disclaimer:
Equitymaster Agora Research Private Limited (Research Analyst) bearing Registration No. INH000000537 (hereinafter referred as 'Equitymaster') is an independent equity research Company. The Author does not hold any shares in the company/ies discussed in this document. Equitymaster may hold shares in the company/ies discussed in this document under any of its other services.
This document is confidential and is supplied to you for information purposes only. It should not (directly or indirectly) be reproduced, further distributed to any person or published, in whole or in part, for any purpose whatsoever, without the consent of Equitymaster.
This document is not directed to, or intended for display, downloading, printing, reproducing or for distribution to or use by, any person or entity, who is a citizen or resident or located in any locality, state, country or other jurisdiction, where such distribution, publication, reproduction, availability or use would be contrary to law or regulation or what would subject Equitymaster or its affiliates to any registration or licensing requirement within such jurisdiction. If this document is sent or has reached any individual in such country, especially, USA, Canada or the European Union countries, the same may be ignored.
This document does not constitute a personal recommendation or take into account the particular investment objectives, financial situations, or needs of individual subscribers. Our research recommendations are general in nature and available electronically to all kind of subscribers irrespective of subscribers' investment objectives and financial situation/risk profile. Before acting on any recommendation in this document, subscribers should consider whether it is suitable for their particular circumstances and, if necessary, seek professional advice. The price and value of the securities referred to in this material and the income from them may go down as well as up, and subscribers may realize losses on any investments. Past performance is not a guide for future performance, future returns are not guaranteed and a loss of original capital may occur. Information herein is believed to be reliable but Equitymaster and its affiliates do not warrant its completeness or accuracy. The views/opinions expressed are our current opinions as of the date appearing in the material and may be subject to change from time to time without notice. This document should not be construed as an offer to sell or solicitation of an offer to buy any security or asset in any jurisdiction. Equitymaster and its affiliates, its directors, analyst and employees will not be responsible for any loss or liability incurred to any person as a consequence of his or any other person on his behalf taking any decisions based on this document.
As a condition to accessing Equitymaster content and website, you agree to our
Terms and Conditions of Use
, available here. The performance data quoted represents past performance and does not guarantee future results.
SEBI (Research Analysts) Regulations 2014, Registration No. INH000000537.

Equitymaster Agora Research Private Limited (Research Analyst) 103, Regent Chambers, Above Status Restaurant, Nariman Point, Mumbai - 400 021. India.
Telephone: +91-22-61434055. Fax: +91-22-22028550. Email: info@equitymaster.com. Website: www.equitymaster.com. CIN:U74999MH2007PTC175407