On This Day - 26 MARCH 2019
You Can't Make Small Cap Profits Sitting at a Desk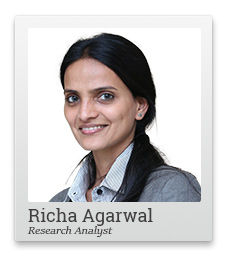 Yes, the universe of small cap stocks is indeed a minefield...
And like on a real battlefield, if you don't know where to step you can get in deep trouble.
But what most investors completely miss about small cap stocks is that while not all small cap stocks will be profitable, that is certainly no reason to avoid them!
That's because the key lesson to remember is this:
Even if 3 out of every 5 small caps manage to endure the market uncertainties and turn multi-baggers, it is well worth it.
But what can one do to make these odds work in our favour?
Knowing the tricks of navigating the small cap world means there are rich rewards indeed waiting for you on the other end...
And that is precisely what I help the subscribers of my small cap recommendation service Hidden Treasure do.
--- Advertisement ---


Rewrite Your Financial Destiny...
With This LIFE-TRANSFORMING Step Today!

If you're tired of settling for small gains...

And worried you might not save enough for retirement quickly enough...

Here's something I believe could completely rewrite your financial destiny. And give you a chance to end up far richer than you ever imagined.

I'm talking about our small cap service - Hidden Treasure - which has given its subscribers opportunities to make double, triple and even four-digit gains in the long run.

But here's the best part...

Right now, you can join Hidden Treasure at 50% off and get our special report with 4 small caps stocks with great return potential. So don't hesitate.

Rewrite your financial destiny with this life-transforming step today!

Click here for full details now!
------------------------------
Hidden Treasure has been doing it for over a decade now - and with phenomenal results.
If you'd followed its recommendations, you could have made phenomenal gains like 139% in 7 months... or 250% in 2 years... or 288% in 2 years and 5 months.
These are crazy returns - but like I said, only the few that know their way can discover the rich rewards that await on the other side.
So how do we do it?
We're pretty much ruthless when it comes to identifying the most profitable stocks. We've created standard processes that my team and I follow religiously for every company which comes under our radar.
Often ten ideas are rejected before one is finalized.
Right from analyzing the financial reports to in-depth sectoral studies. Checking the competitive advantage to promoter record.
Most importantly, meeting the top management to get a closer look into the company and verifying their claims.
There is a standard process followed for every company which gets shortlisted. Only then do we decide to let subscribers in.
This is not possible while sitting in an office doing stock research. No stock is recommended without meeting and regularly interacting with management in what I like to call 'boots-on-the-ground' research.
And unlike most others in the financial industry, there is no pressure to come up with buy recommendations every time (and trust us, this is a real killer of results).
No one directs the 'view' on my service's stocks.
Complete independence. Never stuck at a desk.
This is what lets us always do what it takes to pinpoint the small cap stocks that deliver the juiciest returns.
I must tell you that as I write this, the BSE Smallcap index is still trading more than 25% down from its highs in January 2018. As a result of this, I have over 20 fundamentally strong small cap stocks in the 'Buy' position to choose from. Something that doesn't happen very often.
If you are looking to spot high potential small cap stocks, remember that with the right homework and a thorough research process, you can ensure that the overall odds are in your favour.
This is what will help you safely navigate the minefield of small stocks and make the big profits you're looking for.
Regards,



Richa Agarwal
Editor and Research Analyst, Hidden Treasure
PS: Market conditions for small caps are brilliant right now. Don't miss the boat - get Richa's over 20 small cap recommendations by joining here.
Copyright © Equitymaster Agora Research Private Limited. All rights reserved.
Any act of copying, reproducing or distributing this newsletter whether wholly or in part, for any purpose without the permission of Equitymaster is strictly prohibited and shall be deemed to be copyright infringement
Disclosure & Disclaimer:
Equitymaster Agora Research Private Limited (Research Analyst) bearing Registration No. INH000000537 (hereinafter referred as 'Equitymaster') is an independent equity research Company. The Author does not hold any shares in the company/ies discussed in this document. Equitymaster may hold shares in the company/ies discussed in this document under any of its other services.
This document is confidential and is supplied to you for information purposes only. It should not (directly or indirectly) be reproduced, further distributed to any person or published, in whole or in part, for any purpose whatsoever, without the consent of Equitymaster.
This document is not directed to, or intended for display, downloading, printing, reproducing or for distribution to or use by, any person or entity, who is a citizen or resident or located in any locality, state, country or other jurisdiction, where such distribution, publication, reproduction, availability or use would be contrary to law or regulation or what would subject Equitymaster or its affiliates to any registration or licensing requirement within such jurisdiction. If this document is sent or has reached any individual in such country, especially, USA, Canada or the European Union countries, the same may be ignored.
This document does not constitute a personal recommendation or take into account the particular investment objectives, financial situations, or needs of individual subscribers. Our research recommendations are general in nature and available electronically to all kind of subscribers irrespective of subscribers' investment objectives and financial situation/risk profile. Before acting on any recommendation in this document, subscribers should consider whether it is suitable for their particular circumstances and, if necessary, seek professional advice. The price and value of the securities referred to in this material and the income from them may go down as well as up, and subscribers may realize losses on any investments. Past performance is not a guide for future performance, future returns are not guaranteed and a loss of original capital may occur. Information herein is believed to be reliable but Equitymaster and its affiliates do not warrant its completeness or accuracy. The views/opinions expressed are our current opinions as of the date appearing in the material and may be subject to change from time to time without notice. This document should not be construed as an offer to sell or solicitation of an offer to buy any security or asset in any jurisdiction. Equitymaster and its affiliates, its directors, analyst and employees will not be responsible for any loss or liability incurred to any person as a consequence of his or any other person on his behalf taking any decisions based on this document.
As a condition to accessing Equitymaster content and website, you agree to our
Terms and Conditions of Use
, available here. The performance data quoted represents past performance and does not guarantee future results.
SEBI (Research Analysts) Regulations 2014, Registration No. INH000000537.

Equitymaster Agora Research Private Limited (Research Analyst) 103, Regent Chambers, Above Status Restaurant, Nariman Point, Mumbai - 400 021. India.
Telephone: +91-22-61434055. Fax: +91-22-22028550. Email: info@equitymaster.com. Website: www.equitymaster.com. CIN:U74999MH2007PTC175407