On This Day - 4 APRIL 2019
This Will Make You Rethink Your Investing Strategy

I know we Gujjus tend to be well endowed. Our weight sometimes falls on the wrong side of the obesity boundary.
Still, I don't like to be made to feel obese.
Like this one time when I was returning home after running a few errands.
As I stepped into my residential complex, a couple who themselves looked quite lean and fit, stopped me.
They handed over a pamphlet of their brand new fitness studio and promised 10 kgs off me in super quick time if I enrolled there and then.
If zeroing in on me as a strong prospective client wasn't bad enough, what got my goat further was that they refused to do it for the other 3 or 4 guys who were around me at the time.
Guess the couple wanted to only target the guys the most in need.
Did I enrol by the way?
No.
Being used to such tactics by now, I politely declined and promised to give their offer a thought.
It isn't that I don't want to lose weight. Given how much I weigh, I could certainly do with a weight loss in the region of 8-10 kgs.
--- Advertisement ---


Get Details Of Solid Small Caps In Your Inbox For Just Rs 245 A Month

A year's subscription to our hugely popular small cap recommendation service, Hidden Treasure, costs just Rs 2,950.

Rs 2,950 for a year comes to just Rs 245 per month.

That is an extremely small price to pay for details of high-potential small cap stocks in your inbox every month. In fact, there are some stocks you could consider investing in right now too.

So hurry, click here to grab this offer before it closes!
------------------------------
However, I have a big bone to pick with such specific goal setting strategies.
The problem with specific goal setting is that there is nothing left to keep motivating you once you reach your goal.
If your goal is to lose 10 kgs in three months, you will perhaps do whatever it takes to reach to your goal.
You will cut down on carbs and sugars, add more protein to your diet and engage in both cardio vascular as well as weight training regimen - the whole nine yards as they call it.
However, once you reach your goal, you go back to the same unhealthy habits that led you to put on excess weight in the first place. It will be back to square one.
Which is why when it comes to weight loss, what I need is a system that will help me keep the weight off permanently.
Not some quick fix solution based on a specific short-term goal.
And this is true not just for reaching your weight loss goals but across a lot of other domains.
Don't get me wrong. I am not saying one should have no goals at all. But goals should be your compass and not the map.
Goals are good at setting you off in a certain direction. But how much progress you make and how soon, all depends on the systems you've designed.
And the best part is that once you've made designing good systems your mission in life, you'll not rest on your past laurels.
You will make every effort possible to keep refining and keep improving your systems.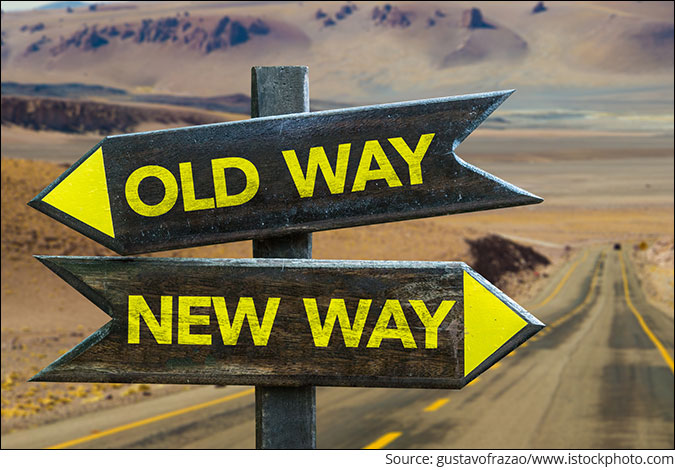 The focus on the process and not the goal also reminds me of a famous Japanese fable where a young boy travels to Japan to become the finest karateka in the world.
On asking how long should he should study in order to become one, he gets 10 years as the answer.
However, he is willing to study twice as hard and is told that in that case, it will take him 20 years to do so.
Puzzled, he further asks what if he studies day and night with all his effort. Well, this time the time period increases to 30 years.
Unable to figure out why the time period increases every time he says he will work harder, his guru gives a rather profound answer.
The guru says that when one eye is fixed upon your destination, there is only one eye left with which to find the way.
As James Clear says, committing to the process is what makes the difference.
When it comes to investing, I have been committing to the process of a market beating system designed by none other than Benjamin Graham for quite some time now.
More than five years to be precise.
And it has helped achieve results better than any short-term goal of beating the markets may have.
Here, we don't aim to earn returns within a specific range. No short term specific goal setting.
All we do is follow the rules of the system in buying, selling and in allocating money between stocks and bonds and then let the returns take care of themselves.
Must say, the returns have taken very good care of themselves, earning close to 22% CAGR since inception as opposed to the 13% earned by the benchmark index.
If someone devises a system for weight loss which works the same magic like the one for investing, I am game.
Till then, I may have to live with my current weight I guess.
Warm regards,



Rahul Shah
Editor and Research Analyst, Profit Hunter
PS: The best investing opportunity in the market right now is Richa Agarwal's stellar small cap service. Her research is so thorough that her stocks picks have beat the Sensex nearly double in the last decade. Today her favourite recommendations are these 4 powerful small cap stocks.
Copyright © Equitymaster Agora Research Private Limited. All rights reserved.
Any act of copying, reproducing or distributing this newsletter whether wholly or in part, for any purpose without the permission of Equitymaster is strictly prohibited and shall be deemed to be copyright infringement
Disclosure & Disclaimer:
Equitymaster Agora Research Private Limited (Research Analyst) bearing Registration No. INH000000537 (hereinafter referred as 'Equitymaster') is an independent equity research Company. The Author does not hold any shares in the company/ies discussed in this document. Equitymaster may hold shares in the company/ies discussed in this document under any of its other services.
This document is confidential and is supplied to you for information purposes only. It should not (directly or indirectly) be reproduced, further distributed to any person or published, in whole or in part, for any purpose whatsoever, without the consent of Equitymaster.
This document is not directed to, or intended for display, downloading, printing, reproducing or for distribution to or use by, any person or entity, who is a citizen or resident or located in any locality, state, country or other jurisdiction, where such distribution, publication, reproduction, availability or use would be contrary to law or regulation or what would subject Equitymaster or its affiliates to any registration or licensing requirement within such jurisdiction. If this document is sent or has reached any individual in such country, especially, USA, Canada or the European Union countries, the same may be ignored.
This document does not constitute a personal recommendation or take into account the particular investment objectives, financial situations, or needs of individual subscribers. Our research recommendations are general in nature and available electronically to all kind of subscribers irrespective of subscribers' investment objectives and financial situation/risk profile. Before acting on any recommendation in this document, subscribers should consider whether it is suitable for their particular circumstances and, if necessary, seek professional advice. The price and value of the securities referred to in this material and the income from them may go down as well as up, and subscribers may realize losses on any investments. Past performance is not a guide for future performance, future returns are not guaranteed and a loss of original capital may occur. Information herein is believed to be reliable but Equitymaster and its affiliates do not warrant its completeness or accuracy. The views/opinions expressed are our current opinions as of the date appearing in the material and may be subject to change from time to time without notice. This document should not be construed as an offer to sell or solicitation of an offer to buy any security or asset in any jurisdiction. Equitymaster and its affiliates, its directors, analyst and employees will not be responsible for any loss or liability incurred to any person as a consequence of his or any other person on his behalf taking any decisions based on this document.
As a condition to accessing Equitymaster content and website, you agree to our
Terms and Conditions of Use
, available here. The performance data quoted represents past performance and does not guarantee future results.
SEBI (Research Analysts) Regulations 2014, Registration No. INH000000537.

Equitymaster Agora Research Private Limited (Research Analyst) 103, Regent Chambers, Above Status Restaurant, Nariman Point, Mumbai - 400 021. India.
Telephone: +91-22-61434055. Fax: +91-22-22028550. Email: info@equitymaster.com. Website: www.equitymaster.com. CIN:U74999MH2007PTC175407