On This Day - 20 APRIL 2018
Human Nature and Emotions: The Key to Sensex 100,000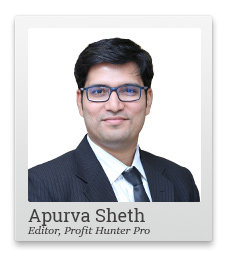 Guess who spoke the below words, and when...
Our youth now love luxury. They have bad manners, contempt for authority; they show disrespect for their elders and love chatter in place of exercise; they no longer rise when elders enter the room; they contradict their parents, chatter before company; gobble up their food and tyrannize their teachers.
It sounds like a parent talking about today's young generation, right?
But you might be surprised to learn these words were first spoken by the Greek Philosopher Socrates (around 400 BC).
--- Advertisement ---


Poor Investors vs Rich Investors…

Millions of people are reading only magazines…watching only news channels…and listening only to brokers…to find how and where to invest their money.

They're heavily relied on mainstream media, friends, brokers, etc. for their investments.

That's why they're just average investors.

And guess what, many of these investors make barely any money, or go broke!

But there are few smart investors, who are taking control of their investments, are using this Secret to multiply their money many times.

In fact, some of them have already made enough money to retire early and wealthy.

Click here to learn more…
------------------------------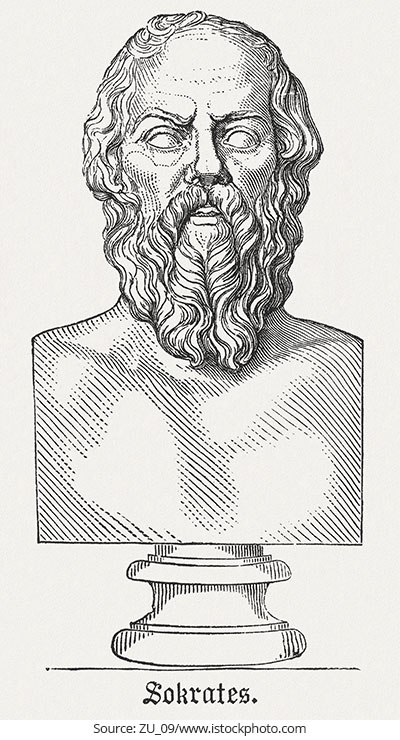 Times change, but human nature and emotions remain the same.
People were greedy and fearful even a 100 years ago...as much as they are now.
5,000 years ago, we feared tigers... 500 years ago we feared ghosts and evil spirits... 5 years from now we may fear robots waging war on mankind.
The things we fear keep changing, but as a society we continue our cycles of fear...
...and greed.
This leads me to my three principles...
First Principle: Markets also react in a similar fashion. The same swings of greed and fear affect the markets. After all, the stock markets are nothing but many people coming together and acting based on their greed and fear.
History always repeats itself and humans react to the emotions of greed and fear now like we did 5, 10, 15 or even, 100 years ago.
Second Principle: When a majority of market participants act in a similar fashion, spurred by emotions, we see trends developing in the markets.
When most people are greedy, markets move in an uptrend. When they are fearful, markets move in a downtrend.
And finally, the...
Third Principle: Market action discounts everything...
Anything that can possibly affect the price fundamentally, politically, psychologically, or otherwise - is reflected in the current price.
If demand exceeds supply, prices should rise. If supply exceeds demand, prices should fall.
So, these are the three basic principles which I follow while using charts.
And these principles form the basis of my view of why Sensex could touch 100,000 by 2024.
Now, if you are excited to find out more about, don't worry. I have put everything in one place for easy access.
I have released a guide called Stocks That Could Take The Sensex To 100,000 for my subscribers.
In this guide, I have shared detailed charts of the Sensex, and of sectors which could do well over the next 6 years.
And most importantly, I have shared charts of the actual stocks which could take the Sensex to 100,000 by 2024.
You've got to see it to believe it.
Once you read this guide you won't have to wonder where to look for the best stocks to invest. This guide substantially improves your chances to identify the multibaggers of 2024.
Read the guide, then ask yourself again: Do I believe Sensex can touch 100,000 by 2024?
I'd love to hear your arguments - leave me a note below.
Regards,


Apurva Sheth (Research Analyst)
Editor, Profit Hunter Pro
PS: Both, Apurva's charts and his recommendations are powerful wealth-creators. Today, learn more about how trading and investing can come together to catapult your profits to the next level. Subscribe here.
Copyright © Equitymaster Agora Research Private Limited. All rights reserved.
Any act of copying, reproducing or distributing this newsletter whether wholly or in part, for any purpose without the permission of Equitymaster is strictly prohibited and shall be deemed to be copyright infringement
Disclosure & Disclaimer:
Equitymaster Agora Research Private Limited (Research Analyst) bearing Registration No. INH000000537 (hereinafter referred as 'Equitymaster') is an independent equity research Company. The Author does not hold any shares in the company/ies discussed in this document. Equitymaster may hold shares in the company/ies discussed in this document under any of its other services.
This document is confidential and is supplied to you for information purposes only. It should not (directly or indirectly) be reproduced, further distributed to any person or published, in whole or in part, for any purpose whatsoever, without the consent of Equitymaster.
This document is not directed to, or intended for display, downloading, printing, reproducing or for distribution to or use by, any person or entity, who is a citizen or resident or located in any locality, state, country or other jurisdiction, where such distribution, publication, reproduction, availability or use would be contrary to law or regulation or what would subject Equitymaster or its affiliates to any registration or licensing requirement within such jurisdiction. If this document is sent or has reached any individual in such country, especially, USA, Canada or the European Union countries, the same may be ignored.
This document does not constitute a personal recommendation or take into account the particular investment objectives, financial situations, or needs of individual subscribers. Our research recommendations are general in nature and available electronically to all kind of subscribers irrespective of subscribers' investment objectives and financial situation/risk profile. Before acting on any recommendation in this document, subscribers should consider whether it is suitable for their particular circumstances and, if necessary, seek professional advice. The price and value of the securities referred to in this material and the income from them may go down as well as up, and subscribers may realize losses on any investments. Past performance is not a guide for future performance, future returns are not guaranteed and a loss of original capital may occur. Information herein is believed to be reliable but Equitymaster and its affiliates do not warrant its completeness or accuracy. The views/opinions expressed are our current opinions as of the date appearing in the material and may be subject to change from time to time without notice. This document should not be construed as an offer to sell or solicitation of an offer to buy any security or asset in any jurisdiction. Equitymaster and its affiliates, its directors, analyst and employees will not be responsible for any loss or liability incurred to any person as a consequence of his or any other person on his behalf taking any decisions based on this document.
As a condition to accessing Equitymaster content and website, you agree to our
Terms and Conditions of Use
, available here. The performance data quoted represents past performance and does not guarantee future results.
SEBI (Research Analysts) Regulations 2014, Registration No. INH000000537.

Equitymaster Agora Research Private Limited (Research Analyst) 103, Regent Chambers, Above Status Restaurant, Nariman Point, Mumbai - 400 021. India.
Telephone: +91-22-61434055. Fax: +91-22-22028550. Email: info@equitymaster.com. Website: www.equitymaster.com. CIN:U74999MH2007PTC175407