On This Day - 23 APRIL 2019
Election 2019 will Affect Market Trends - Here's How to Bet on Them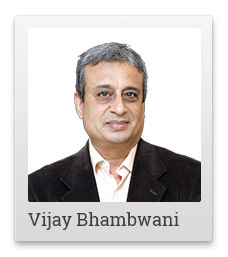 Dear Reader,
Last week, I wrote to you a series of letters on How to Trade Elections 2019.
I hope you found value in my observations.
We spoke about how elections are one of those events that impact the markets in a massive way...like a stone tossed into a pond, the ripples of election season make themselves felt across the economy and markets.
You see...elections can be very tricky for the markets.
The stock markets are a whirlpool of volatility during election season - and can move up or down sharply based on sentiment and news.
Now, this can be unsettling for newbie traders.
But if you know what you're doing...
And if you make the right trades...at the right time...and at the right price.
One could potentially take home what I call 'amplified' gains - much bigger profits than one would normally make in the market.
It's simple.
Elections amplify trends that are playing out in the markets.
And cause sharp moves in either direction.
And if you know what you're doing...
It could be extremely lucrative.
For instance, in the past 20 years the Nifty has made the majority of its gains during election season.
4/5th of the total gains made since 1998 have come during election years.
According to a report by Economic Times - the Nifty has gone up some 9,000 points from the lows of 1988 to as recently as last year...
But you'll be surprised if I tell you that 80% of those gains were made during election years!
So just 4 years (out of 20) have been responsible for the majority of the gains.
There are also certain patterns that play out during elections...almost every time.
I've been studying the markets for over 30 years now - and I see these patterns play out year after year.
For instance, the PSU bank index tends to fall sharply right after elections...
Like I told you earlier - the money taps are opened. Fresh loan disbursals and loan waivers are doled out.
It comes as no surprise then, that PSU bank stocks tend to underperform in the quarter after elections.
I also told you about the print and electronic media sector - and how there's fresh inflow of ad revenue in the months leading up to elections.
I wrote about a couple of examples of segments you should be keeping your eye on - like two-wheelers, or liquor stocks.
And while these are just a few examples...
Once you understand how this works - you'll be able to spot these trends and patterns yourself...and take advantage of that knowledge.
You'll be able to see:
How elections could make the Sensex and Nifty shoot up or down...and how to use this information to profit from the volatility
How to identify the best trading opportunities, the factors that could affect trades, how to generate maximum profits and how to avoid loss making trades
The major short-term trends playing out in the markets - and how to exploit them to your advantage
The signals you should be looking out for - and the ones you should avoid
And just so we're clear, you should know - trading CAN be risky. There is a possibility of some trades ending in losses.
But the potential for profits can be immense - and to aid you in this potentially profitable journey, I have an 'Election Special' planned for you...something you'll have more details on soon.
I have also put together a guide titled 'How to Trade Elections 2019' which you will soon have access to.
Watch out for Rahul Goel's email tomorrow - he has recorded a video explaining all the details to you.
He will write to you at 5 pm tomorrow.
Until then,
Happy Trading!
Warm regards,



Vijay L Bhambwani
Editor and Research Analyst, Weekly Cash Alerts
PS: The elections are a complex and interesting time - a time where superb profits can be made. Vijay Bhambwani, our election trading analyst will make sure you stay ahead of the curve where the election's impact on the markets are concerned. Watch your inbox for the announcement tomorrow at 5PM.
Copyright © Equitymaster Agora Research Private Limited. All rights reserved.
Any act of copying, reproducing or distributing this newsletter whether wholly or in part, for any purpose without the permission of Equitymaster is strictly prohibited and shall be deemed to be copyright infringement
Disclosure & Disclaimer:
Equitymaster Agora Research Private Limited (Research Analyst) bearing Registration No. INH000000537 (hereinafter referred as 'Equitymaster') is an independent equity research Company. The Author does not hold any shares in the company/ies discussed in this document. Equitymaster may hold shares in the company/ies discussed in this document under any of its other services.
This document is confidential and is supplied to you for information purposes only. It should not (directly or indirectly) be reproduced, further distributed to any person or published, in whole or in part, for any purpose whatsoever, without the consent of Equitymaster.
This document is not directed to, or intended for display, downloading, printing, reproducing or for distribution to or use by, any person or entity, who is a citizen or resident or located in any locality, state, country or other jurisdiction, where such distribution, publication, reproduction, availability or use would be contrary to law or regulation or what would subject Equitymaster or its affiliates to any registration or licensing requirement within such jurisdiction. If this document is sent or has reached any individual in such country, especially, USA, Canada or the European Union countries, the same may be ignored.
This document does not constitute a personal recommendation or take into account the particular investment objectives, financial situations, or needs of individual subscribers. Our research recommendations are general in nature and available electronically to all kind of subscribers irrespective of subscribers' investment objectives and financial situation/risk profile. Before acting on any recommendation in this document, subscribers should consider whether it is suitable for their particular circumstances and, if necessary, seek professional advice. The price and value of the securities referred to in this material and the income from them may go down as well as up, and subscribers may realize losses on any investments. Past performance is not a guide for future performance, future returns are not guaranteed and a loss of original capital may occur. Information herein is believed to be reliable but Equitymaster and its affiliates do not warrant its completeness or accuracy. The views/opinions expressed are our current opinions as of the date appearing in the material and may be subject to change from time to time without notice. This document should not be construed as an offer to sell or solicitation of an offer to buy any security or asset in any jurisdiction. Equitymaster and its affiliates, its directors, analyst and employees will not be responsible for any loss or liability incurred to any person as a consequence of his or any other person on his behalf taking any decisions based on this document.
As a condition to accessing Equitymaster content and website, you agree to our
Terms and Conditions of Use
, available here. The performance data quoted represents past performance and does not guarantee future results.
SEBI (Research Analysts) Regulations 2014, Registration No. INH000000537.

Equitymaster Agora Research Private Limited (Research Analyst) 103, Regent Chambers, Above Status Restaurant, Nariman Point, Mumbai - 400 021. India.
Telephone: +91-22-61434055. Fax: +91-22-22028550. Email: info@equitymaster.com. Website: www.equitymaster.com. CIN:U74999MH2007PTC175407