On This Day - 5 JUNE 2018
Templeton's Tricks for Spotting the Best Bargains in the Market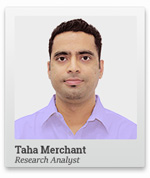 Everyone is trying to buy low and sell high in the stock market.
Only a rare few actually manage to do it though - consistently and reliably.
US investor and fund manager John Templeton was one of them. His stock picking skills, and timing, were legendary to say the least.
Templeton made his first investment on the eve of World War 2.
With US$ 10,000, he invested US$ 100 dollars in every stock selling for a dollar or less. Within 4 years he sold them for US$ 40,000 - and has been a bargain hunter ever since.
So, through a wildly successful career spanning decades, how did he manage to do it so consistently, over and over again?
Well, Templeton did have a few tricks up his sleeve.
One, he left New York and ran his funds from the Bahamas. He felt it improved his stock picking, and thus his funds' performance.
Wait! Did I say Bahamas?
What in the world is it that he could do from a place like the Bahamas that he couldn't from Wall Street?
Templeton Ran His Mutual Funds from the Bahamas.
He Felt It Improved the Funds' Performance...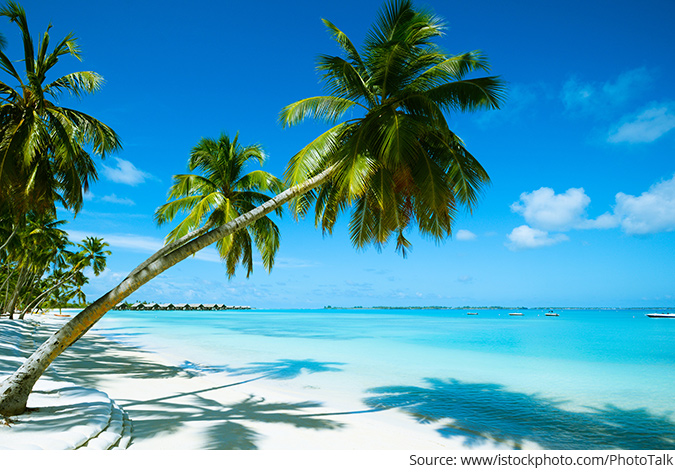 Templeton's logic for this was wise and full of insight.
For a while he did try to manage money from financial capital New York. But he quickly realized that he was going to the same meetings as the other analysts and the people who typically spoke at such company and analyst meetings sounded so sensible and convincing that he couldn't help being influenced.
'It's much easier to be odd when you're a thousand miles away', felt Templeton.
And moving to the Bahamas was Templeton's trick to getting the independence of mind needed to pick the juiciest bargains. After all, you can't do what everyone else is doing and get significantly better results.
But that wasn't Templeton's only trick...
He was famous for espousing selling when the herd is happiest and buying when the herd is gloomy.
But how did he know when the herd is gloomiest?
That takes us to an interesting story.
Around 1985, by far the largest holding in his mutual fund was oil major Royal Dutch.
The stock was selling for only four times what Templeton estimated it would earn that year. And he estimated that in the long run, it would earn more. Further, it was selling for less than half of what it could liquidate for, and only about three times its annual cash flow and paid a good dividend.
To Templeton, it looked like the best bargain in the energy industry.
Only problem was, at the time everybody was expecting oil prices to see a big fall.
Didn't it bother Templeton his mutual fund's biggest position was a company staring at the prospect of a steep fall in product prices?
Most investors would be a scared silly by the thought of this.
But not Templeton.
His response is quick and direct - 'The low point for share prices is when most investors are expecting bad news, not after the bad news comes out'.
And understanding this was Templeton's biggest trick to scooping out the deepest, most lucrative bargains in the stock market over and over again.
The next time all else looks good with a stock but the fear of short term bad news is preventing you from pouncing on the opportunity, remember these words.
Like Templeton, they can help you actually 'buy low and sell high' while other investors fall by the wayside.
Happy bargain-hunting,

Taha Merchant
Research Analyst, Microcap Millionaires
PS: For over 16 years, members of the exclusive Bombay Investing Society have received safe stock recommendations that generated double, even triple digit returns! This society is currently accepting new members. Click here to find out how you can join...
Copyright © Equitymaster Agora Research Private Limited. All rights reserved.
Any act of copying, reproducing or distributing this newsletter whether wholly or in part, for any purpose without the permission of Equitymaster is strictly prohibited and shall be deemed to be copyright infringement
Disclosure & Disclaimer:
Equitymaster Agora Research Private Limited (Research Analyst) bearing Registration No. INH000000537 (hereinafter referred as 'Equitymaster') is an independent equity research Company. The Author does not hold any shares in the company/ies discussed in this document. Equitymaster may hold shares in the company/ies discussed in this document under any of its other services.
This document is confidential and is supplied to you for information purposes only. It should not (directly or indirectly) be reproduced, further distributed to any person or published, in whole or in part, for any purpose whatsoever, without the consent of Equitymaster.
This document is not directed to, or intended for display, downloading, printing, reproducing or for distribution to or use by, any person or entity, who is a citizen or resident or located in any locality, state, country or other jurisdiction, where such distribution, publication, reproduction, availability or use would be contrary to law or regulation or what would subject Equitymaster or its affiliates to any registration or licensing requirement within such jurisdiction. If this document is sent or has reached any individual in such country, especially, USA, Canada or the European Union countries, the same may be ignored.
This document does not constitute a personal recommendation or take into account the particular investment objectives, financial situations, or needs of individual subscribers. Our research recommendations are general in nature and available electronically to all kind of subscribers irrespective of subscribers' investment objectives and financial situation/risk profile. Before acting on any recommendation in this document, subscribers should consider whether it is suitable for their particular circumstances and, if necessary, seek professional advice. The price and value of the securities referred to in this material and the income from them may go down as well as up, and subscribers may realize losses on any investments. Past performance is not a guide for future performance, future returns are not guaranteed and a loss of original capital may occur. Information herein is believed to be reliable but Equitymaster and its affiliates do not warrant its completeness or accuracy. The views/opinions expressed are our current opinions as of the date appearing in the material and may be subject to change from time to time without notice. This document should not be construed as an offer to sell or solicitation of an offer to buy any security or asset in any jurisdiction. Equitymaster and its affiliates, its directors, analyst and employees will not be responsible for any loss or liability incurred to any person as a consequence of his or any other person on his behalf taking any decisions based on this document.
As a condition to accessing Equitymaster content and website, you agree to our
Terms and Conditions of Use
, available here. The performance data quoted represents past performance and does not guarantee future results.
SEBI (Research Analysts) Regulations 2014, Registration No. INH000000537.

Equitymaster Agora Research Private Limited (Research Analyst) 103, Regent Chambers, Above Status Restaurant, Nariman Point, Mumbai - 400 021. India.
Telephone: +91-22-61434055. Fax: +91-22-22028550. Email: info@equitymaster.com. Website: www.equitymaster.com. CIN:U74999MH2007PTC175407