On This Day - 4 JULY 2018
One of My Worst Investing Mistakes, And What You Can Learn From It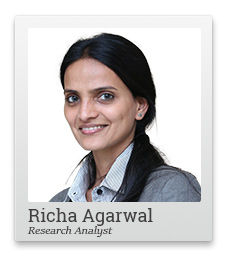 'In an inflationary world, a toll bridge would be a great thing to own because you've laid out the capital costs. You built it in old dollars, and you don't have to keep replacing it.' - Warren Buffett.
While he is using 'toll bridge' as a metaphor, what Buffett fancies is an unregulated, monopoly kind of business, which is critical to its users. A product or service that is used often. And every time it is used, it generates income (toll revenues) for the owner. By the virtue of high 'traffic', the income is high, much higher than the expenses needed to maintain the asset (the bridge).
Now each highlighted word is critical here. Ignore even one, and the 'bridge' collapses.
That's what happened to Noida Toll Bridge Corporation Ltd (NTBCL). We recommended the stock in 2010.
The firm operated a 552.5-meter long eight-lane bridge (known as the DND Flyway) that connects South Delhi to Noida. NTBCL generated revenues through levy of toll charges for use of the bridge by commuters.
The bridge (DND flyway) started operations in 2001.
Using the bridge saved time, distance and fuel consumption. Therefore, it had stickiness. And users did come in great numbers. The traffic had grown from 17,000 vehicles per day in March 2001 to almost 110,000 at the time of recommendation, and was likely to go up.
The company was generating free cash flows. The bridge was operating at just 50% of its capacity. As such, the scope of growth was high. And it did not need further capex.
The company had the flexibility to raise toll charges to account for inflation. And as per the concession agreement with Noida Authority (NOIDA), until the bridge reached full capacity or for the next 10 years (whichever was later), a new bridge would not be built. This implied monopoly for a long time.
The concession agreement also allowed the company the right to collect user fees to recover the total cost of the project along with 20% per annum return.
It was almost a guarantee. The contract offered extension in concession period until such returns were made. Any shortfall in such return was to be added to the cost. The total cost of the project, which qualified for an assured return of 20% per annum, included shortfalls in the previous years.
NTBCL seemed to fit the bill of a great 'toll bridge' kind of business.
Yet, we closed (exited) the position in 2015 with 19% losses. The stock has fallen by 61% since then.
Here's what went wrong.
The business started showing signs of regulation.
Every time the company tried to hike the toll, there were strikes by the activists of Janhit Morcha and workers of a certain political party on bridge. Amid the demand to make it toll free, there were allegations of corrupt practices by the flyway operator.
The Planning Commission then conducted a case study. It stated that the agreement was against the public interest and suggested to change the terms of agreement. The flyway was declared toll free.
Amid all this adverse news, the stock crashed.
So much so that the dividend yield on this price amounted to 12%. It did not help that the company was about to become debt free by the end of that year.
We underestimated the risk of regulation. And our entire investment thesis fell apart.
What We Learnt in the Process?
Since then, we have been extremely wary of businesses that are shadowed by regulations. Mostly, we avoid such stocks.
In rare cases when we recommend a company that may face such risks, we make sure valuations factor in the downside and things that could go wrong. GMDC, a company that operates in a highly regulated mining sector, is a case in point where we made 61% returns in 10 months.
Anyway, the reason I shared this failure story with you today is because next week I'm meeting a company that enjoys 'toll bridge' economics in the truest sense. What more, this company is also a proxy bet on one India's fastest growing segments.
Will it make the cut for my next recommendation? My upcoming Hidden Treasure recommendation will answer that.
Until then, here's how you can make the most of proxy bets:
Products/services of the proxy industry must be critical to the main industry and not discretionary.
Proxy industry must have favourable cost structure, strong balance sheet and bargaining power.
Growth and profitability of the Proxy industry should depend on output of the main industry and not its profitability.
Proxy industry must have a fairly diversified client-base to avoid concentration risk.
Regards,



Richa Agarwal (Research Analyst)
Editor, Hidden Treasure
PS: With Richa's unique approach to small cap investing, you can make the most of the small cap correction - this is a once in a lifetime opportunity that could change your wealth. Subscribe here.
Copyright © Equitymaster Agora Research Private Limited. All rights reserved.
Any act of copying, reproducing or distributing this newsletter whether wholly or in part, for any purpose without the permission of Equitymaster is strictly prohibited and shall be deemed to be copyright infringement
Disclosure & Disclaimer:
Equitymaster Agora Research Private Limited (Research Analyst) bearing Registration No. INH000000537 (hereinafter referred as 'Equitymaster') is an independent equity research Company. The Author does not hold any shares in the company/ies discussed in this document. Equitymaster may hold shares in the company/ies discussed in this document under any of its other services.
This document is confidential and is supplied to you for information purposes only. It should not (directly or indirectly) be reproduced, further distributed to any person or published, in whole or in part, for any purpose whatsoever, without the consent of Equitymaster.
This document is not directed to, or intended for display, downloading, printing, reproducing or for distribution to or use by, any person or entity, who is a citizen or resident or located in any locality, state, country or other jurisdiction, where such distribution, publication, reproduction, availability or use would be contrary to law or regulation or what would subject Equitymaster or its affiliates to any registration or licensing requirement within such jurisdiction. If this document is sent or has reached any individual in such country, especially, USA, Canada or the European Union countries, the same may be ignored.
This document does not constitute a personal recommendation or take into account the particular investment objectives, financial situations, or needs of individual subscribers. Our research recommendations are general in nature and available electronically to all kind of subscribers irrespective of subscribers' investment objectives and financial situation/risk profile. Before acting on any recommendation in this document, subscribers should consider whether it is suitable for their particular circumstances and, if necessary, seek professional advice. The price and value of the securities referred to in this material and the income from them may go down as well as up, and subscribers may realize losses on any investments. Past performance is not a guide for future performance, future returns are not guaranteed and a loss of original capital may occur. Information herein is believed to be reliable but Equitymaster and its affiliates do not warrant its completeness or accuracy. The views/opinions expressed are our current opinions as of the date appearing in the material and may be subject to change from time to time without notice. This document should not be construed as an offer to sell or solicitation of an offer to buy any security or asset in any jurisdiction. Equitymaster and its affiliates, its directors, analyst and employees will not be responsible for any loss or liability incurred to any person as a consequence of his or any other person on his behalf taking any decisions based on this document.
As a condition to accessing Equitymaster content and website, you agree to our
Terms and Conditions of Use
, available here. The performance data quoted represents past performance and does not guarantee future results.
SEBI (Research Analysts) Regulations 2014, Registration No. INH000000537.

Equitymaster Agora Research Private Limited (Research Analyst) 103, Regent Chambers, Above Status Restaurant, Nariman Point, Mumbai - 400 021. India.
Telephone: +91-22-61434055. Fax: +91-22-22028550. Email: info@equitymaster.com. Website: www.equitymaster.com. CIN:U74999MH2007PTC175407