On This Day - 12 OCTOBER 2018
Trying to Perfectly Time Your Investments? Better Read This First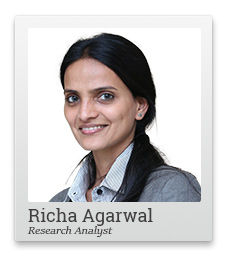 With the markets getting battered every single day, what are you doing with your money?
Are you anticipating negative global triggers to push the markets even lower? Or do you think the worst is over and the markets can only go up from here? Did you closely track the Reserve Bank of India's (RBI) key interest rate decision?
In short, are you waiting for the perfect time to make your investments?
If your answer is yes, then you are probably making one of the most common investing mistakes.
You see, like you - every other investor hopes to maximize their gain by buying low and selling high. In theory it sounds like the ideal way to make money.
Yet, why is it that a majority of individual investors end up doing the exact opposite?
The problem is that when you're trying to outwit other investors, you are most likely doing what they are doing too.
--- Advertisement ---


Interested In Getting A Full Year of Our Small Cap Service for FREE?

Our CEO, Rahul Goel, wants to give a full year of our Hidden Treasure service…normally worth Rs 6,000… FREE of charge to his most loyal readers.

But you need to act RIGHT NOW to receive your free year.

This offer will expire very shortly and it may NEVER be available again.

So hurry, click here for full details right away!
------------------------------
In other words, you become a part of the herd that's trying to guess the market direction.
The history of the financial markets is replete with instances of how following the herd can be disastrous to your investment.
Step Away from the Herd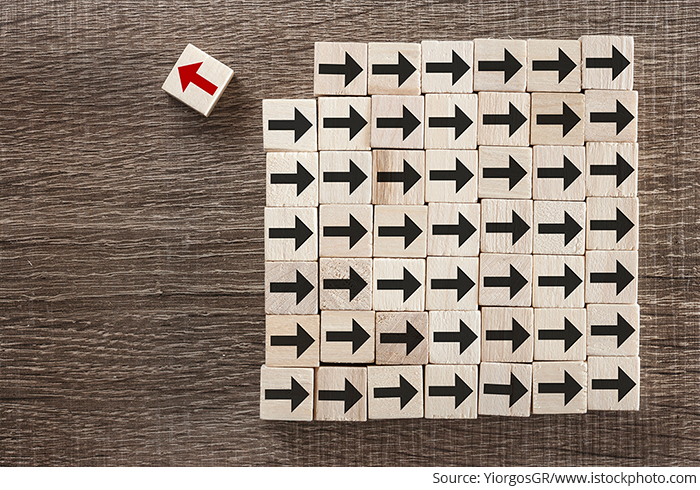 So, are there any good uses of the herd mentality?
For starters, knowledge of the herd mentality's existence can give you a good head start in assessing your investment decisions.
If valuations in the stock market have gone to extreme levels - much higher than relative historical valuations - it is not the 'new normal' but in fact could be a sign of the herd mentality coming in to play.
The opposite stands true as well. If broad market valuations are significantly depressed compared to historical norms, it may well be the case of investors jumping ship following the herd.
Take the smallcap space for instance. As I have been writing to you, smallcap stocks have born the brunt of this market crash and have fallen well over 30% from their peaks. Individual hands are offloading stocks due to the herd mentality of the market.
While common sense says the best time to buy is when the markets are depressed, most investors tend to become so pessimistic that they wouldn't touch stocks even with a 6-feet pole.
--- Advertisement ---


The No. 1 Book on Investing That May Never Be Printed Again…

Equitymaster's Secrets is the No. 1 book on investing you'll find anywhere – if you ask us.

Not only does it contain investing wisdom and secrets no one else will ever tell you…

…it also reveals the exact strategies behind our most successful stock picks!

This is a book no serious investor can do without!

If you want a copy for yourself, just let us know, and we'll have a hardbound copy sent over wherever you like (as long as it is within India) – virtually for free.

Click here for details.

We have very few copies of this book left, however – and we have no plans of printing any more. Please claim your copy ASAP if you don't want to miss out.
------------------------------
However, this does not mean that you should be a blind contrarian and just go against the herd without doing your research first. You'll just end up catching on to a falling knife, without much recourse.
The problem with timing markets is that you are only looking at price movements of stocks instead of their intrinsic value.
So instead of taking on the task of predicting peaks or bottoms, take the bottom-up approach and focus on individual stocks.
If you find a stock with robust fundamentals, great management, solid past track record and sufficient future growth visibility at a price that offers sufficient margin of safety, then don't bother finding out where the herd is heading.
Invest for the long term and let the magic of compounding do its work.
This is exactly the approach we take in my service, Hidden Treasure.
We don't care where the markets are headed or try to time our recommendations. We simply focus on the fundamentals and wait for stocks to catch up to their intrinsic value.
A quote by legendary fund manager Peter Lynch sums up the message quite aptly:
'Far more money has been lost by investors preparing for corrections, or trying to anticipate corrections, than has been lost in corrections themselves.'
Regards,



Richa Agarwal (Research Analyst)
Editor, Hidden Treasure
PS: Market volatility always ends up giving us lots of opportunities to invest. It is just a matter of getting it right. One easy way to get it right - sign up for our fantastic small cap service. In fact, we are so convinced that you should sign up now that we are giving away a free year of the service to entice you. Find out how to get your free year.
Copyright © Equitymaster Agora Research Private Limited. All rights reserved.
Any act of copying, reproducing or distributing this newsletter whether wholly or in part, for any purpose without the permission of Equitymaster is strictly prohibited and shall be deemed to be copyright infringement
Disclosure & Disclaimer:
Equitymaster Agora Research Private Limited (Research Analyst) bearing Registration No. INH000000537 (hereinafter referred as 'Equitymaster') is an independent equity research Company. The Author does not hold any shares in the company/ies discussed in this document. Equitymaster may hold shares in the company/ies discussed in this document under any of its other services.
This document is confidential and is supplied to you for information purposes only. It should not (directly or indirectly) be reproduced, further distributed to any person or published, in whole or in part, for any purpose whatsoever, without the consent of Equitymaster.
This document is not directed to, or intended for display, downloading, printing, reproducing or for distribution to or use by, any person or entity, who is a citizen or resident or located in any locality, state, country or other jurisdiction, where such distribution, publication, reproduction, availability or use would be contrary to law or regulation or what would subject Equitymaster or its affiliates to any registration or licensing requirement within such jurisdiction. If this document is sent or has reached any individual in such country, especially, USA, Canada or the European Union countries, the same may be ignored.
This document does not constitute a personal recommendation or take into account the particular investment objectives, financial situations, or needs of individual subscribers. Our research recommendations are general in nature and available electronically to all kind of subscribers irrespective of subscribers' investment objectives and financial situation/risk profile. Before acting on any recommendation in this document, subscribers should consider whether it is suitable for their particular circumstances and, if necessary, seek professional advice. The price and value of the securities referred to in this material and the income from them may go down as well as up, and subscribers may realize losses on any investments. Past performance is not a guide for future performance, future returns are not guaranteed and a loss of original capital may occur. Information herein is believed to be reliable but Equitymaster and its affiliates do not warrant its completeness or accuracy. The views/opinions expressed are our current opinions as of the date appearing in the material and may be subject to change from time to time without notice. This document should not be construed as an offer to sell or solicitation of an offer to buy any security or asset in any jurisdiction. Equitymaster and its affiliates, its directors, analyst and employees will not be responsible for any loss or liability incurred to any person as a consequence of his or any other person on his behalf taking any decisions based on this document.
As a condition to accessing Equitymaster content and website, you agree to our
Terms and Conditions of Use
, available here. The performance data quoted represents past performance and does not guarantee future results.
SEBI (Research Analysts) Regulations 2014, Registration No. INH000000537.

Equitymaster Agora Research Private Limited (Research Analyst) 103, Regent Chambers, Above Status Restaurant, Nariman Point, Mumbai - 400 021. India.
Telephone: +91-22-61434055. Fax: +91-22-22028550. Email: info@equitymaster.com. Website: www.equitymaster.com. CIN:U74999MH2007PTC175407