On This Day - 12 DECEMBER 2018
Tanu, Manu or Kanu. Who are You in this Whole Urjit Patel Saga?

There have been so many stories around the whole Urjit Patel episode that I figured the only way to make sense of it is to divide all the viewpoints into three broad categories.
What follows is a fictitious conversation between three people with their own thinking styles.
It is amazing to see how they process every new information they get using their predominant thinking style. I am sure you would relate to a lot of this.
Tribal Tanu: I am a big supporter of this current Government. I don't think Urjit was doing a good job. His exit could actually be a boon in disguise.
Moral Manu: It is utterly, totally wrong that a Governor had to resign mid-way through his term. It was totally immoral on the part of the Government to put so much pressure on him where all he was doing was discharging his duty to the best of his abilities.
--- Advertisement ---


We Hope You Haven't Bought This Book From Amazon

One of our most popular books, Equitymaster's Secrets, is available on Amazon for Rs 1,450…

We'd say it's cheap even at that price, considering it contains a wealth of secrets and wisdom from our 20+ years of successful stock-picking.

But as an Equitymaster reader, you shouldn't have to pay that much for this book…

Which is why, for a short while only, we're giving away virtually free copies of the latest version of this book to the first 500 readers to act.

Here are the details.
------------------------------
Conceptual Kanu: Hmm... What happened is bad. But our institution builders always foresaw that such difference of opinions could arise and therefore created strong institutional framework. So while the foundations of these institutions may shake from time to time, the overall structure will continue to remain as strong as ever.
Tribal Tanu: Yes Kanu. I think this is a lot of hype about nothing. It is as if such things are happening for the first time. Previous dispensations have been guilty of doing worse things. Don't forget, this Government has the best interests of people at heart. And I don't think they were asking for too much from the RBI.
Moral Manu: What seems to have hurt this Government is the sudden resistance from the Governor. When he maintained a stoic silence during the whole demonetisation episode, he was hailed a hero. And now that he has developed a mind of his own and is not afraid to ask questions of the Government over their demands, an environment has been created to ensure his exit.
Tanu, Manu aur Kanu ki Baatein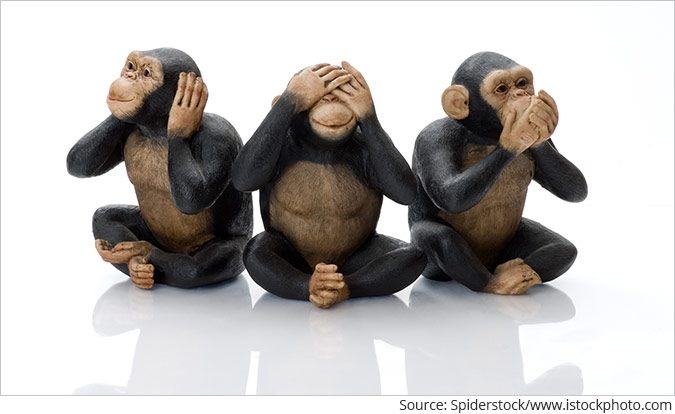 Conceptual Kanu: On Demonetisation, the short impact has certainly been negative. Economic growth had fallen off sharply post demonetisation. However, some experts say it will usher in a long-term mindset change which will be good for the economy.
On the other points, there is no denying that the Government will get desperate to get the economic engine running, especially in an election year and was therefore asking the RBI for some unusual favors. RBI on the other hand, was right in denying the Government these favors as it felt these could have negative repercussions in the long term.
Tribal Tanu: I agree that RBI has to have autonomy. But it has to be exercised within the framework of the law. What was wrong in the Government's claim that the surplus funds that the RBI has can be used for poverty alleviation. After all, it is the extra money lying in the bank's coffers and will be used to benefit the citizens of its own country.
Moral Manu: But where does this stop. If the Government keeps nibbling at RBI's autonomy, sooner or later, there will be no autonomy left. RBI will eventually become a puppet at the hands of the Government and may soon incur the wrath of the financial markets.
Conceptual Kanu: Even if that is possible, I think the chances of that happening are pretty low. For we have survived numerous such spats in the past and the RBI has remained a proud, autonomous institution.
The beauty of a democracy like ours is that we have plenty of checks and balance in place. And while there may have been a huge trust deficit created between the RBI and the Government with Urjit Patel's resignation, I think we will overcome this as well and keep chugging along the path to long term prosperity.
One last thing, the markets may over react to this news. They may get emotional like the Tribal Tanu or the Moral Manu. But rationality dictates that we have a system that works and our economy is resilient enough. Which is why a significant correction in stocks could be a good opportunity to buy a slice of India's economic future at attractive prices.
Good Investing,



Rahul Shah (Research Analyst)
Editor, Profit Hunter
PS: Tanushree Banerjee is Equitymaster's co-head of research and editor of StockSelect. She has a long and illustrious track record of picking safe stocks. For over 16 years, StockSelect subscribers have received safe stock recommendations that delivered double and triple digit gains. You can receive Tanushree's safe stock recommendations by signing up here.
Copyright © Equitymaster Agora Research Private Limited. All rights reserved.
Any act of copying, reproducing or distributing this newsletter whether wholly or in part, for any purpose without the permission of Equitymaster is strictly prohibited and shall be deemed to be copyright infringement
Disclosure & Disclaimer:
Equitymaster Agora Research Private Limited (Research Analyst) bearing Registration No. INH000000537 (hereinafter referred as 'Equitymaster') is an independent equity research Company. The Author does not hold any shares in the company/ies discussed in this document. Equitymaster may hold shares in the company/ies discussed in this document under any of its other services.
This document is confidential and is supplied to you for information purposes only. It should not (directly or indirectly) be reproduced, further distributed to any person or published, in whole or in part, for any purpose whatsoever, without the consent of Equitymaster.
This document is not directed to, or intended for display, downloading, printing, reproducing or for distribution to or use by, any person or entity, who is a citizen or resident or located in any locality, state, country or other jurisdiction, where such distribution, publication, reproduction, availability or use would be contrary to law or regulation or what would subject Equitymaster or its affiliates to any registration or licensing requirement within such jurisdiction. If this document is sent or has reached any individual in such country, especially, USA, Canada or the European Union countries, the same may be ignored.
This document does not constitute a personal recommendation or take into account the particular investment objectives, financial situations, or needs of individual subscribers. Our research recommendations are general in nature and available electronically to all kind of subscribers irrespective of subscribers' investment objectives and financial situation/risk profile. Before acting on any recommendation in this document, subscribers should consider whether it is suitable for their particular circumstances and, if necessary, seek professional advice. The price and value of the securities referred to in this material and the income from them may go down as well as up, and subscribers may realize losses on any investments. Past performance is not a guide for future performance, future returns are not guaranteed and a loss of original capital may occur. Information herein is believed to be reliable but Equitymaster and its affiliates do not warrant its completeness or accuracy. The views/opinions expressed are our current opinions as of the date appearing in the material and may be subject to change from time to time without notice. This document should not be construed as an offer to sell or solicitation of an offer to buy any security or asset in any jurisdiction. Equitymaster and its affiliates, its directors, analyst and employees will not be responsible for any loss or liability incurred to any person as a consequence of his or any other person on his behalf taking any decisions based on this document.
As a condition to accessing Equitymaster content and website, you agree to our
Terms and Conditions of Use
, available here. The performance data quoted represents past performance and does not guarantee future results.
SEBI (Research Analysts) Regulations 2014, Registration No. INH000000537.

Equitymaster Agora Research Private Limited (Research Analyst) 103, Regent Chambers, Above Status Restaurant, Nariman Point, Mumbai - 400 021. India.
Telephone: +91-22-61434055. Fax: +91-22-22028550. Email: info@equitymaster.com. Website: www.equitymaster.com. CIN:U74999MH2007PTC175407