On This Day - 20 DECEMBER 2018
India's Electric Vehicle Future... It Won't be Running on Four Wheels!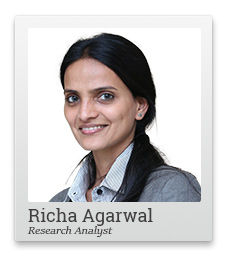 Earlier this week I wrote to you about how electric vehicle (EV) adoption and usage is set to go up in the near future. While EVs are nowhere close to replacing or even posing a threat to the traditional internal combustion engine (ICE) machines, a government push, commercial interest and apparent end-user benefits are set to push up EV adoption in the near future.
When I say Electric Vehicles - what comes to your mind?
Most of you would have thought about the stunning Tesla Model 3. Arguably the best looking one of the lot, and also the one that really put consumer EVs into the forefront.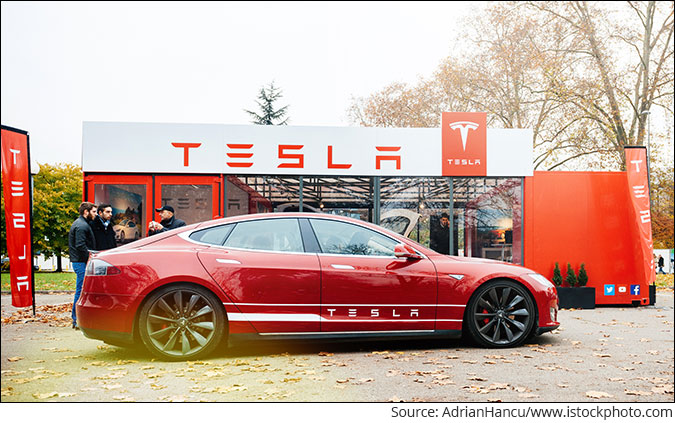 Some of you might have also thought about Mahindra's valiant foray into the electric vehicle space - Reva.
However, did you know that these kinds of four-wheeled EVs make up a very small portion of India's EV market?
--- Advertisement ---


What Your Fellow Readers Are Snapping Up Right Now…And We Recommend YOU Do Too!

This is your chance to get our high-potential small cap recommendations FREE for a year.

Yes, your fellow readers are snapping this opportunity up like never before. And for a good reason…

Our small cap service, Hidden Treasure, is one of our most popular services whose recommendations have generated double, triple and even four-digit gains in the long run.

And, the recent market crashed has made several solid small companies available for cheap now.

But this offer will expire very shortly and may NEVER be available again.

So don't delay, click here to claim your free year of Hidden Treasure now!
------------------------------
I wouldn't fault you for not knowing either. Most of the media coverage on EVs focuses on electric cars. However, that is not really representative of the total EV market in India.
It is electric two-wheelers that are silently leading the charge.
Electric two wheelers make about 98% of the country's EV sales, and are witnessing growth even as four-wheeler EV sales are falling.
98% of India's EVs Look Like This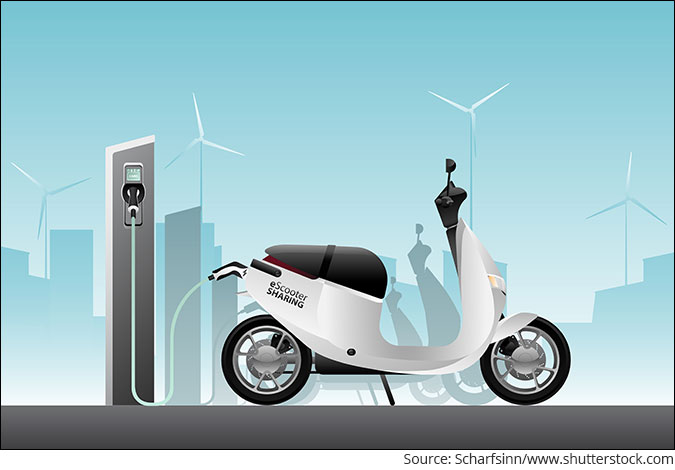 According to the Society of Manufacturers of Electric Vehicles (SMEV), in FY18, electric car sales came down by 40%, while electric two-wheeler sales almost doubled as compared to the previous year.
| Category | 2016-17 | 2017-18 |
| --- | --- | --- |
| Electric 2-Wheelers | 23,000 | 54,800 |
| Electric Cars | 2,000 | 1,200 |
| Total EV Sales | 25,000 | 56,000 |
Source: SMEV
What more, there's another segment reaping the benefits of the EV revolution - three wheelers.
Multiple companies are coming up with e-rickshaws to replace the traditional CNG/Petrol run ones offering an economical and pollution free ride.
Just last month, Mahindra launched a line of electric rickshaws running completely on batteries. The company has begun selling them in Hyderabad and Bengaluru on a pilot basis.
Then there also are 1.5 million battery powered rickshaws plying in the northern region of the country. Startups have also sprung up, offering Ola and Uber-like ride hailing services specifically for e-rickshaws.
Even the Chief Executive of Niti Aayog, Amitabh Kant, thinks this is the right way to go when he professed that India needs to focus on electrifying two-wheelers and three-wheelers.
--- Advertisement ---


WE Really Care About YOU… (Here's Proof!)

Unlike most other businesses that only care about your money, WE really care about YOU.

And to prove that, we're going to give you access to our small cap recommendation service, Hidden Treasure, FREE of charge for a year.

It's true! But this opportunity will be open for a short time only, and we may NEVER do this again.

So act right away to take advantage of this opportunity.

But this offer will expire shortly. So click here to claim your free year now!
------------------------------
The biggest reason that two and three-wheeled electric vehicles are outpacing their four-wheeled cousins is that these smaller vehicles don't require the larger, higher amperage, higher cost charging hardware that private electric vehicles need to charge, and can simply plug into any normal wall outlet to recharge.
Electric cars need a proper charging grid and infrastructure, which is almost non-existent outside of large cities.
While most of the focus is on electric cars, India's EV revolution is silently brimming on two and three wheels.
Of course, a lot needs to be done to spur EV adoption further. A solid EV policy will surely go a long way.
Whether it is two-wheelers or four wheelers leading the EV disruption, or whether ICEs will prevail eventually, my latest recommendation stands to gain from all of these outcomes.
You see, the component it supplies finds application in all types of vehicles.
What makes it so unique and critical for its clients are strong technical support with focus on quality, low costs, and most importantly, logistic support. The manufacturing facilities are spread across India, close to the facilities of its clients, offering it a strong edge over its peers.
Amid the recent correction in the small cap space, the stock is down by more than 30%. Make sure you do not get late to ride this great bargain in the auto industry.
Regards,



Richa Agarwal (Research Analyst)
Editor, Hidden Treasure
PS: Richa's small cap service stays ahead of the curve when it comes to cutting-edge stocks. In fact, sign up to make the most of these opportunities now in this falling market. Why would you miss this chance - sign up now.
Copyright © Equitymaster Agora Research Private Limited. All rights reserved.
Any act of copying, reproducing or distributing this newsletter whether wholly or in part, for any purpose without the permission of Equitymaster is strictly prohibited and shall be deemed to be copyright infringement
Disclosure & Disclaimer:
Equitymaster Agora Research Private Limited (Research Analyst) bearing Registration No. INH000000537 (hereinafter referred as 'Equitymaster') is an independent equity research Company. The Author does not hold any shares in the company/ies discussed in this document. Equitymaster may hold shares in the company/ies discussed in this document under any of its other services.
This document is confidential and is supplied to you for information purposes only. It should not (directly or indirectly) be reproduced, further distributed to any person or published, in whole or in part, for any purpose whatsoever, without the consent of Equitymaster.
This document is not directed to, or intended for display, downloading, printing, reproducing or for distribution to or use by, any person or entity, who is a citizen or resident or located in any locality, state, country or other jurisdiction, where such distribution, publication, reproduction, availability or use would be contrary to law or regulation or what would subject Equitymaster or its affiliates to any registration or licensing requirement within such jurisdiction. If this document is sent or has reached any individual in such country, especially, USA, Canada or the European Union countries, the same may be ignored.
This document does not constitute a personal recommendation or take into account the particular investment objectives, financial situations, or needs of individual subscribers. Our research recommendations are general in nature and available electronically to all kind of subscribers irrespective of subscribers' investment objectives and financial situation/risk profile. Before acting on any recommendation in this document, subscribers should consider whether it is suitable for their particular circumstances and, if necessary, seek professional advice. The price and value of the securities referred to in this material and the income from them may go down as well as up, and subscribers may realize losses on any investments. Past performance is not a guide for future performance, future returns are not guaranteed and a loss of original capital may occur. Information herein is believed to be reliable but Equitymaster and its affiliates do not warrant its completeness or accuracy. The views/opinions expressed are our current opinions as of the date appearing in the material and may be subject to change from time to time without notice. This document should not be construed as an offer to sell or solicitation of an offer to buy any security or asset in any jurisdiction. Equitymaster and its affiliates, its directors, analyst and employees will not be responsible for any loss or liability incurred to any person as a consequence of his or any other person on his behalf taking any decisions based on this document.
As a condition to accessing Equitymaster content and website, you agree to our
Terms and Conditions of Use
, available here. The performance data quoted represents past performance and does not guarantee future results.
SEBI (Research Analysts) Regulations 2014, Registration No. INH000000537.

Equitymaster Agora Research Private Limited (Research Analyst) 103, Regent Chambers, Above Status Restaurant, Nariman Point, Mumbai - 400 021. India.
Telephone: +91-22-61434055. Fax: +91-22-22028550. Email: info@equitymaster.com. Website: www.equitymaster.com. CIN:U74999MH2007PTC175407