On This Day - 24 DECEMBER 2018
This Small Cap Stock Offers a Smooth Ride in a Rough Market...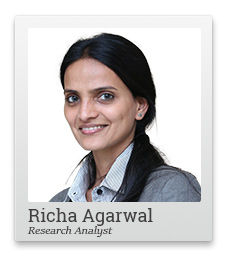 Small things can make a big difference. Ignore them, and they could be your biggest undoing.
Ask Fiat Chrysler, Toyota or General Motors.
One fine day, Fiat Chrysler had to recall 4.8 million vehicles to fix a defect that caused cruise control to remain engaged despite the use of brakes. Thankfully, there was only one incident reported and that too did not result in collision or injuries.
Yet, the company was quick to act. It warned the recalled vehicle owners not to use the cruise control feature until they had received a no-cost software update to fix the issue.
However, Toyota was not so lucky.
In 2009, claims were filed against the company that its vehicles suffered from 'unintended acceleration'. 6,200 complaints were filed, including 89 deaths and 57 injuries due to the issue.
--- Advertisement ---


An Amazing 65.9% Success Rate…And It's FREE For 1 Year! (Ending Soon)

65.9% of all closed recommendations from our small cap service until now have hit their mark. Or in other words, more than 3 out of every 5 small cap recommendations have hit their target.

For small caps, that's huge. And many of our winners have given subscribers opportunities to generate double, triple and even four-digit gains in the long run.

That's why it's almost unbelievable that we're now giving a successful service like this FREE for a YEAR to our loyal readers.

But this unbelievable offer is ending soon and may NEVER be available again. So don't delay.

Click here to claim our small cap service FREE for a YEAR now!
------------------------------
Toyota took its own time to respond. It initially blamed the floor mats slipping into the accelerator pedal, before admitting issues with the anti-lock braking system on a small number of cars. Globally, it had to recall nearly 9 million cars for such issues. Later, it was found that there was no electronic defect in Toyota. And that these incidents were due to driver errors and pedal misapplication.
A Stock that's a Smooth Ride on a Rough Road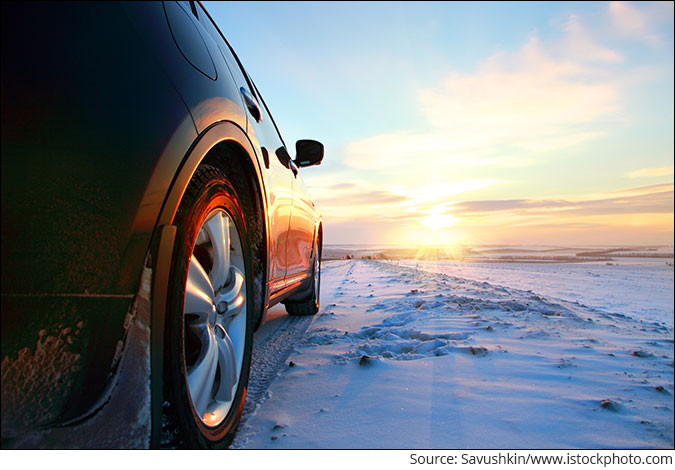 But by then the damage was done. In fact, Toyota was doubly unlucky as its share price crashed 20% in a month and sales declined 20%.
GM too had to bear the brunt on its financials on account of a faulty ignition switch.
It's not just about the stock price correction or a financial hit. Such neglect of seemingly small details could cause severe reputation damage for automakers - dragging them years behind in a highly competitive industry.
OEMs (Original Equipment Manufacturers) realise this. And that's the reason they are so picky about every part that goes in the vehicle - big or small.
It is difficult to get their approval and meet their stringent quality issues while keeping the costs low for them. Few get this privilege. And the ones that do, normally end up being partners for life since entry barriers and switching costs are high in the industry... Unless the supplier goofs up on quality, or a competitor can match quality while offering better prices.
--- Advertisement ---


How To Get Mega Rich With Mini Companies…

A lot of people invest in big and popular companies and wonder why they didn't get rich. But if you truly want to get mega rich in the stock market, we believe the best strategy is to invest in mini companies with potential, and then ride their growth all the way up.

That's what our small cap service, Hidden Treasure, guides people in doing. And now, for the next few days only, you can get access to Hidden Treasure FREE for a YEAR.

However, this offer will expire shortly and may NEVER reopen again after this. So don't delay.

Click here to get our small cap service FREE for a year now!
------------------------------
My latest Hidden Treasure recommendation scores well both on quality and pricing.
The company is a market leader in the segment that it supplies to. Chances are high that any possible name in the auto sector you could think of would be its client.
What really impresses me about this firm is constant reinvention. From a single product single geography player, it has diversified across products and regions. It offers some interesting lessons on growth while derisking the business.
Amid the small cap correction, the stock is available at 35% discount to its 52-week high. In my view, at this price, it's great entry point and a good and stable bet for long term investors.
In these times, when small caps are out of favour, I believe some great opportunities are available at a bargain. Make sure to make the most of them.
Regards,



Richa Agarwal (Research Analyst)
Editor, Hidden Treasure
PS: Richa Agarwal's small cap treasures are solid businesses selling at a discount in this market crash - and this auto sector stock is just the latest in a series of brilliant recommendations. Get them all right now. And get a free year of her service to boot!
Copyright © Equitymaster Agora Research Private Limited. All rights reserved.
Any act of copying, reproducing or distributing this newsletter whether wholly or in part, for any purpose without the permission of Equitymaster is strictly prohibited and shall be deemed to be copyright infringement
Disclosure & Disclaimer:
Equitymaster Agora Research Private Limited (Research Analyst) bearing Registration No. INH000000537 (hereinafter referred as 'Equitymaster') is an independent equity research Company. The Author does not hold any shares in the company/ies discussed in this document. Equitymaster may hold shares in the company/ies discussed in this document under any of its other services.
This document is confidential and is supplied to you for information purposes only. It should not (directly or indirectly) be reproduced, further distributed to any person or published, in whole or in part, for any purpose whatsoever, without the consent of Equitymaster.
This document is not directed to, or intended for display, downloading, printing, reproducing or for distribution to or use by, any person or entity, who is a citizen or resident or located in any locality, state, country or other jurisdiction, where such distribution, publication, reproduction, availability or use would be contrary to law or regulation or what would subject Equitymaster or its affiliates to any registration or licensing requirement within such jurisdiction. If this document is sent or has reached any individual in such country, especially, USA, Canada or the European Union countries, the same may be ignored.
This document does not constitute a personal recommendation or take into account the particular investment objectives, financial situations, or needs of individual subscribers. Our research recommendations are general in nature and available electronically to all kind of subscribers irrespective of subscribers' investment objectives and financial situation/risk profile. Before acting on any recommendation in this document, subscribers should consider whether it is suitable for their particular circumstances and, if necessary, seek professional advice. The price and value of the securities referred to in this material and the income from them may go down as well as up, and subscribers may realize losses on any investments. Past performance is not a guide for future performance, future returns are not guaranteed and a loss of original capital may occur. Information herein is believed to be reliable but Equitymaster and its affiliates do not warrant its completeness or accuracy. The views/opinions expressed are our current opinions as of the date appearing in the material and may be subject to change from time to time without notice. This document should not be construed as an offer to sell or solicitation of an offer to buy any security or asset in any jurisdiction. Equitymaster and its affiliates, its directors, analyst and employees will not be responsible for any loss or liability incurred to any person as a consequence of his or any other person on his behalf taking any decisions based on this document.
As a condition to accessing Equitymaster content and website, you agree to our
Terms and Conditions of Use
, available here. The performance data quoted represents past performance and does not guarantee future results.
SEBI (Research Analysts) Regulations 2014, Registration No. INH000000537.

Equitymaster Agora Research Private Limited (Research Analyst) 103, Regent Chambers, Above Status Restaurant, Nariman Point, Mumbai - 400 021. India.
Telephone: +91-22-61434055. Fax: +91-22-22028550. Email: info@equitymaster.com. Website: www.equitymaster.com. CIN:U74999MH2007PTC175407