On 30th November 2015, the Indian regulatory body passed an unusual directive that made it possible for savvy investors to beat the market with hidden information, LEGALLY…How 'Regulation-31' Detects Stocks That Look 'Marked' to Boom…
This little-known regulatory decision has already helped investors make gains of up to 172%… 127%… even 976%…
in a few short years…
The names of 3 'regulation-31' stocks have been released…
Dear Reader,
November 30th, 2015…
The Indian securities regulator releases 'Regulation 31'.
This new legislation makes it compulsory for all companies listed on the stock exchange, to share certain information with the regulator – every three months.
Typically, these filings are full of dry shareholder information and the kind of facts only government departments could get excited about.
But crucially, they also share one piece of critical data that one could use to predict a huge rise in these companies' share prices over a period of time…
Let me show you what I mean…
In 2012, in a 'regulation 31' filing that Kenneth Andrade (someone who's often called India's answer to Peter Lynch) took a big position in MRF.
The filing noted that he increased his holding to more than 1% of the company's total shares.
Over the next four and a half years, the stock soared an incredible 517%.
Not an equitymaster recommendation
That's enough to turn a small investment of Rs 10,000 into Rs 61,700.
Or one lakh invested into over 6 lakhs!
On another occasion, a 'regulation 31' filing for TV Today noted that the promoter of the company was quietly increasing his stake in the company.
A promoter buying into his company is usually a good sign – these guys have an inside track to company developments and announcements.
Here's what happened next…
Boom!
Not an equitymaster recommendation
In just over 5 years, the stock soared 315%.
A gain that would have turned Rs 10,000 invested into Rs 41,500 or Rs 1 lakh into over Rs 4 lakhs!
Let me give you one more, quick example…
On 8th Oct 2013, news of a bulk deal within a certain company was revealed in an otherwise innocuous 'regulation 31' filing…
In about 3 years after the date of the filing – look what happened…
Not an equitymaster recommendation
The company stock zoomed 976%.
That kind of swing turns Rs 10,000 into Rs 107,600 in just 3 and a half years.
Investors who'd been quick on the uptake and invested a lakh into the stock…would have walked away with more than TEN TIMES their money!
And now…there's a chance for YOU to get in on this profit-making secret

(and potentially benefit from these 3 'Regulation 31' stocks)
In November 2015, this little-known "backdoor method" was made a matter of public record.
Not that most private investors would have known.
And that means this is great news for YOU…
You see, these 'regulation 31' filings reveal exactly which stocks big investors are interested in…and which ones they're buying…
Take a good look at this:
Not an equitymaster recommendation
On 6th Jan 2014, a 'Regulation 31' filing revealed that a big mutual fund house was increasing its stake in MCX – an Indian commodity exchange.
The stock went up 127% in just under three years.
That's impressive.
But what's even more impressive is that many times when a Regulation 31 filing reveals heightened institutional interest in a stock, that stock soars.
I'll explain why, in a minute.
What's important right now, is that you act quickly on this information – or risk losing out on huge potential profits – like the ones I've just shown you… where investors who'd gotten in and out at the right time, could've made gains of 514%, 305%, even 976%…in just a few years.
If making that kind of money interests you, read on…
In a moment, I'll show you exactly how you can use this information to detect stocks that could potentially boom in the months and years to come.
And I'll offer you the chance to receive details of the top three 'Regulation 31 stocks' to invest in right now–– direct to your inbox.
But before I get to that, I want to show you exactly what these 'Regulation 31' filings reveal.
The Real Reason 'Regulation 31' Stocks Look 'Marked' to Soar…
Rich investors typically don't like to share details of their trading activity with the public…
But 4 times a year – once each in March…June…September…and December – they have no choice. Their private dealings are exposed – in these little-known filings…
The average investor never even sees these 'Regulation – 31' documents…and even if they did, they wouldn't really know what to look for.
And that's why many of these multi-million trades – deals that could potentially push stock prices up by hundreds of percent – stay buried deep underground…
However, this is about to change…
Today I'm going to show you a way you can access this hidden information – right at the time when it's at its most powerful – and show you how to use it to correctly identify stocks with the potential to soar…
For instance, right after it was revealed that a major investor bought a huge stake of Sundaram Finance – a higher than 1% holding – the stock went up 514% in 5 years.
Not an equitymaster recommendation
That's like growing money by 35% every year – turning Rs 100,000 invested into over Rs 6 lakhs!
And here, when one savvy super-investor spotted a great opportunity in AIA Engineering…
One of these 'regulation 31' documents revealed it soon after…
In just 3 years, the stock boomed 172%.
Not an equitymaster recommendation
That's nearly 2.5x earnings in 3 years!
Imagine compounding one's money at that rate…
But what – exactly – are these 'Regulation-31' documents?
Let me show you…
How Regulation 31 can help one use the secrets of India's Richest Investors to make money
To most people it's just another obscure regulatory document.
In fact, when it comes to extracting any meaningful data out of these 'Regulation – 31' documents, they might as well be in Greek!
But here's a brief explanation for you…
You see, anytime anyone purchases a holding of 1% or more of any listed company's shares – the company is required by law to disclose it.
This disclosure happens in with a special kind of document – a Regulation 31 filing.
The filing also contains details of the proportion of shares the promoter of the company holds – and the proportion held by members of the general public.
This 'minor' detail actually has great significance…
If a promoter is quietly shedding shares they own – they're probably leaving a sinking ship.
On the other hand, a promoter loading up on shares of their company is a sure sign of something big in the offing – something that can get the share price shooting up.
Then there's something else - instances of what are known as 'block deals' and 'bulk buying'.
Briefly, block and bulk deals are specialized transactions where a single investor or institution buys a large volume of shares in a company.
And pretty much every time this happens…it's a sure sign the stock is headed up …
Take 8th October 2013 – news of a massive block deal in Gabriel India Ltd was released…
The person behind the deal was a mega-rich investor – someone you're bound to have heard of.
The stock went up 405% in 2 years – compounding at an annual rate of 123% - turning Rs 100,000 invested into Rs 505,000.
Take a look…
Not an equitymaster recommendation
And check this out:
In March 2013, a mega-rich investor I can't name here bought into Ashiana Housing.
A 'regulation 31' filing revealed that he grabbed more than 1% of this little company.
This suggested something big was on the cards…
In the next four years, the stock went on to give…
Not an equitymaster recommendation
A whopping 368% gain!
Enough to have turned Rs 1 lakh into Rs 4.68 lakhs…in all of 4 years!
That's like growing one's money at 47% a year.
Unbelievable!
Of course, if one had been slow to act on this info – the potential profits would have been considerably lower.
For instance, if anyone had gotten in a year after this information was released – they'd 'only' have made 127%.
Get in 2 years later…and one would actually have lost 48%.
That's what makes acting on this 'Regulation 31' information urgently so important.
At this point you may be thinking…
"If I could just get my hands on one of these documents, I'd have everything I need to start making regular profits…"
Well, let me tell you – it's not as easy as it sounds to find the moneymaking information buried in a 'Regulation 31' filing…
First, you have to log on to www.bseindia.com
That's the official site for the Bombay Stock Exchange – and it looks something like this.
Source: www.bseindia.com
Then you search for the stock you want… Out of more than 5000 companies listed on the BSE.
Source: www.bseindia.com
Then, when you find the stock and you want to check out its potential, you have to scroll down to the bottom left of the page, where among a ton of other information you'll find a link to download the company's 'Regulation – 31' filings.
Not every filing yields something profitable.
So you keep looking… at company after company…
Just so you know: there are roughly 7,000 companies listed on the Bombay Stock Exchange and the National Stock Exchange combined.
Every company releases 4 of these reports every year – so that's 28,000 documents – just to begin with.
Even if you were magically able to scan 28,000 documents in one go – how would you know which companies were going to present the best investment opportunities?
This analysis would throw up about a thousand different stock ideas…
So how would you separate the high potential investment opportunities from the dogs?
Here's what one of these 'Regulation-31' declarations look like –
Source: www.bseindia.com
Can you make head or tail of it?
Try!
Even if you knew exactly what you were looking for, you'd still have to pore over thousands of forms…cross-reference this data against a bunch of other information…
As you can see, these forms are virtually unreadable to most people.
Extracting any meaningful data from this jumble of figures, cells and tables is nearly impossible.
On top of that there are thousands of these forms being generated every quarter.
I really wouldn't advocate doing all this research for yourself…
Especially since there's an easier way…
Get the Top 3 'Regulation-31' Trades Delivered…Right to Your Inbox
If you're interested in 'regulation 31' filings – and you'd like to cut to the chase and get the investment recommendations, here's what I can do…
Around the last Monday of every month, with your say-so, I'll have a private email sent to you.
This alert contains all the information you need:
The name of a single stock a super investor is placing a large bet on…
What price to buy it at…
And the gains one could reasonably expect.
This alert is sent, every month, without fail – of course, there may not always be a stock to buy, or some months there could be more than one.
In the last two years, this exclusive service has already identified the names of 19 such powerful stocks – handing readers like you the chance to profit in the weeks and months to come.
But here's where it gets super exciting for you…
You see, as I write this, the newest 3 'regulation 31' trades have been released.
If you'd like to get your hands on this information, I'll explain exactly how you can do that in a moment…
But first, I'd like You to Meet the Brains Behind This Strategy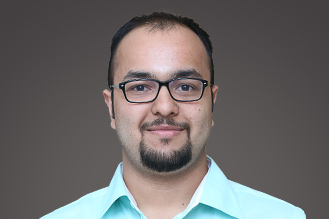 Sarvajeet Bodas
Sarvajeet Bodas is co-editor of Smart Money Secrets.
Armed with a Master's degree in finance, Sarvajeet started work in the shipping industry. But it wasn't long before he realized that 'the only way to do great work is to love what you do'.
That's how he found his true passion lies in Equity Research.
His deep interest in behavioural finance was inspired by Charlie Munger, Howard Marks, Guy Spier, as well as the works of Daniel Kahneman and Richard Thaler.
At Equitymaster, Sarvajeet covers the metal, mining, and shipping sectors.
Sarvajeet is a classic research guy, studying business models of companies in detail, keeping in mind the big picture, and focusing on current risks and challenges.
But what sets apart his research style is the use of 'forensic accounting' as a tool to gauge the health of companies and to spot red flags.
When Sarvajeet has his eye on a company, it's sure to be a good bet.
Sarvajeet journeys across the country tracking down these super investors and ferreting out their investing secrets…
To help him in his mission we have Radhika…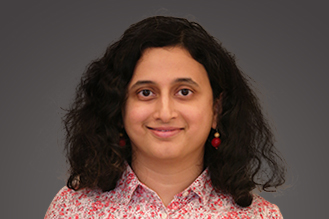 Radhika Pandit
Radhika Pandit, is the co-editor of Smart Money Secrets.
She has been with Equitymaster for more than a decade and was Editor of ValuePro and The India Letter.
In her early years at Equitymaster, she was instrumental in building research for the pharmaceutical sector from scratch. She then went on to specialise in the analysis of the automobile industry.
Radhika took a sabbatical for a few months in 2016-17 during which time she travelled, spent time with her family, and read a lot.
She is now back with Equitymaster for her second innings, analysing the sector that started her career: pharma.
Radhika is a strong advocate of the principles of value investing and is an ardent follower of the legendary investor Warren Buffett. She believes in investing in solid businesses for the long haul.
When she is not writing research reports, Radhika writes for her own blog about books, where she talks about the works of fiction she has read and enjoyed.
Together, Sarvajeet and Radhika head Smart Money Secrets – a stock recommendation service that brings subscribers the top stocks super investors are buying…
But I'm sure you'd like to know more about these super investors I keep mentioning.
Apart from the gentlemen I've already told you about, we follow over 40 proven investing geniuses …
Who are these 'super' investors?
They are people who know what they are doing, put it that way.
For instance, way back in 2008, the paints industry was bleeding badly. Investors were avoiding these stocks like the plague.
But Kenneth Andrade, one of the super investors we've been talking about, thought differently.
Amid criticism and uncertainty, he stuck to his guns and bought a stake in Asian Paints.
The result?
Asian Paints is up more than 10 times since then and is a household name.
Mohnish Pabrai, another of the super investors Sarvajeet and Radhika track, believes in the famous theory, 'Heads I win, tails I don't lose much'. He's made a number of terrific calls over the years – and hardly ever lost money.
Some of his calls include Page Industries, MRF, Bata India – all big winners!
Imagine if you'd followed just a few of these investments…
But just because a 'super investor' is upbeat about a stock, that doesn't mean Sarvajeet and Radhika are going to follow up on it. 'Super' as they may be, these investors are only human, and they make mistakes too.
Take Manpasand Beverage, for example.
No less than eight big mutual funds held a large stake in this beverage company – including names like Motilal Oswal, SBI Magnum and Baron Fund.
What no one realized however, was that the company's dealings weren't entirely above board.
There was something fishy going on…which came out in the open when the company's auditors resigned.
The minute this news hit, the stock sunk 50%…and continues to hit new lows.
The Smart Money Secrets team made sure to keep his subscribers away from a such a questionable stock – his research threw up some red flags.
There've been other instances – Punjab National Bank, Vakrangee, PC Jewellers – where the Smart Money Secrets team kept away from dicey stocks that super investors took large positions in.
Why am I telling you about Smart Money Secrets, though?
Smart Money Secrets is an exclusive stock recommendation service I publish.
For a few years now, Smart Money Secrets has been guiding a small group of subscribers to lucrative investment opportunities – opportunities "copied" from some of India's very best investors.
This strategy works so well, people often ask me if it's illegal
Often, when I tell people about this secret investing strategy – they ask me if it is illegal.
Raking in back-tested gains like 976% on Astral Polytechnik, 514% on Sundaram Finance, 405% Gabriel India, 517% on MRF and so on, in a few years…catching breakthrough opportunities early…
It doesn't seem legal – or even ethical.
The idea of making roof-busting returns, growing wealth in leaps and strides – well, I'm with you if that seems a little too 'fairytale-like'.
But it is precisely because we think like this – that very few investors in India have been able to exploit this strategy.
A strategy that has almost single-handedly brought in back-tested gains like 172% on AIA Engineering, 127% on MCX and 514% on Sundaram Finance in a few years.
Ok, a lot of this data isn't readily available to the average investor – and even when it is, as I've just shown you, pulling actionable directives from it is nearly impossible.
But subscribers to Smart Money Secrets not only get to potentially benefit from this data – they're proving that regular private investors can make money from this strategy too…
And it's all thanks to the clever way the Smart Money Secrets team identifies precisely which stocks to buy…
Smart Money Score™
– Smart Money Invested

The Smart Money Invested score gives companies a rating based on how many investing gurus are backing it with their own money.

Now of course, the higher the number of super investors interested…and the more the money involved…the better the business.

– Business Quality

This is an extremely critical parameter because it allows us to test the fundamental strength of the business. So, we'll look at the financial reports, judge the past performance and then decide on this rating.

– Competitive Advantage, or Moat

A moat is a sustainable business advantage — the single differentiating factor that gives a company an edge over all its competitors.

Take Coca Cola for instance…despite the dozens of soft drink brands available in the market, Coke commands a much larger market share. The reason? Consumers identify with Coke and prefer it over generic brand drinks.

Now that's a moat that's hard to cross! 

The Smart Money Score seeks to identify companies with wide moats…that are miles ahead of the competition!

– Soul in the Game

This parameter calculates the Promoter's holding in a business. The higher the holding…the higher the involvement, of course!

This tells us how much confidence a promoter has in his company…and in turn how much we should have.

– Capital Allocation

One of the best indicators to judge how efficient a business is – is to see how they manage their capital. A financially strong company will always have good prospects in the long run.

Compare that to companies with CEOs who allocate huge capital to unimportant details – and you have a recipe for disaster.

You know which one you'd back out of the two. That's exactly what the Smart Money Score checks for – among other things.

– Earning Quality

This parameter scores a business on how well they are able to manage their cash flow and tests the fundamental strength of a business.

Finances are the core of a business…if a company doesn't handle cash flow well, there are very little chances of success.

– Scalability in the Business

We look for business models that are easily scalable…and can grow well!

A business that has the potential to scale and create even more wealth for its shareholders is a business any smart investor should consider.

– Market Leadership

Now, this doesn't mean that we will ONLY be looking at Big Blue chips. A business could have a market leader position in its tiny sub-niche and thus, score high points on this parameter.
Presenting the Smart Money Score – an advanced tool that filters out dud stocks
Now, following super investors doesn't mean copying every investment they make blindly.
These investing gurus often have crores of capital to play with…and can afford to take risks you and I can't…and shouldn't.
Maybe Warren Buffett can afford to invest a couple of millions and then just wait for a decade to see it grow…
Not investors like you and I.
And of course, rich, successful investors tend to have positions in hundreds of stocks at the same time.
It's not practical for an individual investor to have a huge portfolio like that…
That's why Sarvajeet and Radhika use a proprietary tool to identify the investments they think carry the greatest potential to make money.
They look only for solid stocks – stocks that are rooted in strong company fundamentals, healthy balance sheets and spotless management.
Stocks that have the potential to deliver market-beating returns.
This is why every stock that shows up on the radar of Smart Money Secrets is first put through a thorough, 8-point check.
The Smart Money Secrets team carefully scrutinizes every possible recommendation…checking for red flags like poor management…a failing business model…cash flow issues…and other signals, using a proprietary tool called – Smart Money Score.
Sarvajeet and Radhika will ONLY recommend a stock to their subscribers if it passes this strict checklist…and that's AFTER a stock is thoroughly vetted by super investor interest.
Using the Smart Money Score tool has helped us sidestep many dicey stocks, and detect sound stocks with mega-profitable potential.
Here are just some of the gains the smart money score delivered in back-testing…
514% in 6 years on Sundaram Finance
405% in 2 years on Gabriel India Ltd
517% in 4.5 years on MRF
368% in 4 years on Ashiana Housing
172% in 3.1 years on AIA Engineering
127% in 3 years on MCX
315% in 5.6 years on TV Today
And even…976% in 3.5 years on Astral Polytechnik.
In a minute I'll show you exactly how you can join Smart Money Secrets…
But before you jump into anything, I'd like to show you exactly what being a member of Smart Money Secrets will be like…
Your Membership Benefits start today…
As soon as you sign up for Smart Money Secrets – you'll receive a recently released report called TOP 3 REGULATION 31 STOCKS.
The team has put together a special report – containing the names (and details) of the 3 'regulation 31' stocks to invest in, for maximum profits.
The sooner you get your hands on this report the better – since these stocks could shoot up at any time.
At the date of publication of this letter, 2 of these 3 stocks are a 'BUY', and one is a 'HOLD'.
The first of these is an automobile parts-specialist that has caught the fancy of one of our super investors, Sanjay Bakshi. This company traces an important pattern – one Prof Bakshi believes is an important indicator to the success of a company. In other words, this company has a "low cost of ownership, high cost of failure".
The second is a niche IT company that fits in with Warren Buffet's and Charlie Munger's directive of "finding great companies with stellar management, just when they are starting out".
The third, is a 100-year "young" company that recently underwent a positive change in top management. This business has been focusing on its core strength for a century and has very strong potential.
And here's what else you're entitled to as a new member of the Smart Money Secrets circle:
#1: Smart Money Secrets Exclusive Reports
(12 issues)
When you join Smart Money Secrets, you'll receive a new Smart Money Secrets Exclusive Report on the last Monday of every month.
This is a confidential report, accessible to Smart Money Secrets subscribers only…
Each report could contain a fresh stock recommendation…or more.
I encourage my analysts to follow their razor-sharp instincts – and recommend a stock only if they're 100% convinced as to its potential…
So, there may be times the report will not contain a new recommendation…
And times Sarvajeet and Radhika will recommend more than one new stock – if there is an abundance of solid, undervalued stocks in the market!
#2: Specific Buy and Sell Alerts
Once a Smart Money play has been recommended, our dedicated Smart Money Secrets team will monitor the position closely…watching for any signs of movement.
You'll receive special urgent alerts when it's time to book profits on a stock, or to sell a stock if something untoward happens.
#3: Detailed Performance Reviews
For every stock that the team recommends at Smart Money Secrets, you'll receive a free monthly performance review.
They will distill every key factor likely to affect the performance of these stocks, and share them with you in these performance reviews. This way you won't spend sleepless nights worrying about fluctuations in the stock price.
You'll also receive access to our ongoing research on open recommendations under Smart Money Secrets, so you can keep tabs on how these stocks are performing and make informed decisions when the time comes to enter or exit a stock.
#4: Confidential Special Reports
Sarvajeet and Radhika will  keep a hawk eye on the market…and are quick to spot signals and opportunities that others often miss.
Sometimes a unique buying window will open up…or other times they'll hear of a super investor suddenly pouring money into a stock…
Any time one of these unique signals crops up…an urgent, detailed report will be put together – and rushed to you immediately.
For instance, in April last year the Smart Money Secrets team spotted 3 major economic trends playing out…and realized that super investors were using these trends as indicators on where to invest…
They rushed out a special report with the details of these mega-trends – and 3 stocks to consider investing in – to subscribers right away.
(Once you subscribe to Smart Money Secrets and log in…you'll have instant access to this report).
How To Claim Your Free Copy Of
'Top 3 Regulation-31 Stocks' Today…
The truth is…Smart Money Secrets is an exclusive service – designed for those who like to make smart investing decisions.
These are ideas and recommendations that could throw up triple and even quadruple digit gains – as you saw for yourself.
Premium services like this one cost a pretty penny in the investing world…
And many of them don't deliver the kind of gains I've shown you…
Where else in India could you discover stocks with the potential to turn 1 lakh into 3 lakhs, 6 lakhs…even 10 lakhs in a few years?
These kind of gains aren't easy to deliver.
And Sarvajeet and Radhika don't just pull them out of thin air…
They has a whole system…
First , they use a special tool to wade through thousands of reports…to detect exactly which stocks have caught our Super Investors' eyes…
Then they put every idea through the rigorous Smart Money Score tool – a test that weeds out all the bad apples…
…Leaving less than 90% of the stocks he started out with.
This leaves a solid basket of stocks for the team to consider.
And they only recommends the best to you.
And yet, despite all of this promise… all of this research… and all of this hard work…
A full year's subscription to Smart Money Secrets comes at just Rs 500 a month…or Rs 6,000 a year.
And for that, you get:
TOP 3 REGULATION 31 STOCKS – Premium Report (Rs 1950 FREE)
Smart Money Secrets – 12 exclusive issues
Specific 'Buy' and 'Sell' alerts
Detailed Performance Reviews
Confidential Special Reports
Website and archive access
24-Hour Mobile App
Dedicated Customer Service Team
Bonus Gift #1: Private Briefing Worth Rs 60,000 FREE
Bonus Gift #2: Portfolio Tracker Worth Rs 330 FREE
That adds up to a total value of Rs 68,280.
Of course, the freebies are not what most subscribers join for.
The most valuable part of Smart Money Secrets are the expert stock picks you get – stocks that are capable of doubling, tripling even quadrupling one's wealth in a few years.
Next to gains like those the subscription price of Rs 6,000 is a drop in the bucket.
But that's not what I want you to pay today…
A Year Of Smart Money Secrets
– At Less Than Half What Others Pay…
It's like this, you see…
I want everyone to be able to take advantage of Smart Money Secrets – particularly the aam investor.
That's why I want you to have access to all of Smart Money Secrets' recommendations – and all the bonus gifts I mentioned – at just 50% of the price.
That's an annual subscription fee of Rs 2950 – or Rs 245 a month!
Now I'm not making any promises, but one could easily make back that amount many times over…on just a few Smart Money Secrets picks.
Personally, I think that's a great deal.
But it gets even better…
You Can Get All Your Money Back
If You're Not 100% Happy
– No Questions Asked
Here's the deal.
If you're anything short of thrilled with Smart Money Secrets…
I urge you to drop me a line immediately.
You see, it is very important to me that subscribers get much more value than what they're paying for…
Which is why, you're free to cancel your subscription ANYTIME during your 30-day unlimited access trial!
Should you, at any point during the next 30 days, feel that Smart Money Secrets isn't the best thing that ever happened to you, drop me a line and…
…I WILL PERSONALLY ISSUE A FULL AND COMPLETE REFUND.
If you're not satisfied, I'm not satisfied.
And I refuse to take a single rupee of your money!
You can reach me at rgoel@equitymaster.com
(Or you could contact our customer care team.)
I'd also love for you to keep your special reports and everything else you get with your subscription, as a 'thank you' gift for trusting me enough to give Smart Money Secrets a try.
On the other hand…
If you'd like to keep being a part of Smart Money Secrets (as I'm sure you will), you don't have to do a thing! Your access to all of our research and archives will continue uninterrupted for as long as you like.
Better still, we'll lock in this highly discounted rate for you- for as long as you wish.
That means unless you tell us otherwise, your card will automatically be charged for Smart Money Secrets at this rock bottom price of Rs 2,950 per year for as long as you want.
You don't have to deal with the hassle of filling in your card details every time you want to renew your membership…
And if at any point in time, you do not want to continue…
Just write to us or give us a call and we'll cancel your standing instructions right away!
In fact, I'll also ask my team to send you a reminder email before we charge even a rupee on your credit card…just in case you wish to change the card or even cancel.
But I must warn you…
This special discount will not last forever…
The next time you see an offer for Smart Money Secrets it will most likely be at the full, official price.
If I were you, I'd act NOW.
Just scroll down, click on the 'subscribe' button and join the most exciting stock recommendation service in India…
I promise you won't regret it!
To your wealth,


Rahul Goel,
CEO, Equitymaster
PS – If you have any queries, do not hesitate to write to us. We will be delighted to assist you.