Dear Reader,
The more the world becomes busy, the more the people want to live a convenient lifestyle.
A lifestyle where you can get anything at any time at any place by just Click of a Button.
And that too without burning a hole in your pocket.
How?
By hiring the stuff instead of buying it.
Nowadays you can hire dresses…
You can hire furniture…
Car…
Boat…
Office…
House…
Private jet…
Computer, mobile…
Whatever you want instead of owning them.
After all, why pay a huge price when we can get the same thing on rent?
And why to keep the items when we don't need them?
The point is, we are moving towards Pay-and-Use instead of owning it.
The buying trend is quickly shifting from ownership to access. Assets have become a liability and owning have become scarier.
People are regretting holding things that they used to take pride in.
Buying a car, or property is being pushed lower on the priority list.
People don't want to be tied down by the house they might never use. Or the car they might never drive. When jobs take you to so many places, why buy a house which keeps you in a particular city?
When there's an Uber, Ola at the click of a button, why need to maintain a car?
When there are Amazon's Kindle, YouTube and Netflix, why to buy books, and DVDs?
When there's Airbnb, why to spend money on a holiday home?
People are now dependent on apps to eat, shop, book tickets and even to do banking.
That's why our wallets, once filled with cash, coins, credit cards… are slowly giving way to a smartphone. Digital payment solutions like Paytm or Google Pay have come into fashion.
I call this 'Click-of-a-Button' lifestyle because…
You Can Get Anything You Want, Anytime You Want and Anywhere You Want by Just 'Click-of-a-Button'
As you can see 'Click-of-a-Button' lifestyle gives you flexibility.
It helps you save space, time and money.
You don't need to own a house. You could shift to a rented apartment at your desired location.
You can travel freely and easily adapt to new places.
"The new status symbol isn't
what you own - it's what you're
smart enough not to own"
Lynn Jurich, the CEO of Sunrun
Instead of buying one car, you can drive different models. Same with TV, bed, laptop, smartphone.
Even you can rent an office and work from anywhere you want.
A decade ago, you needed to have physical books, CDs, tapes and other media. Today everything can be in your cloud, without using up any physical space.
You can take different courses, develop new skills and acquire certificates just by sitting at home. You can learn whenever and wherever you want.
And it's not only people who are taking advantage of it.
Even Companies Are Scaling Their Business (and Killing Competitors)
by Just 'Click-of-a-Button'
Over the past 20 years, we've seen some major business reforms.
We've seen how Amazon redefined the entire retail industry…
We've seen how Internet companies like Google and Yahoo destroyed the entire Yellow Pages business…
We've seen how Netflix is gradually eradicating the TV cable industry…
We've seen how Smart Phones already kicked out cameras, landline phones, and even PCs out of the homes…
You see, in today's scenario, most businesses will have to create value in new ways or lose out to competitors…
That does so, often with smart business models.
No, this is not a new trend.
It's as old as the Internet's early days…
When a plenty of web insurance upstarts forced term-life premiums to plunge 50% or more…
And when hotel and airline booking sites put some 18,000 agents out of business almost overnight.
In short, new, low-friction business models have killed the old established leaders. And started dominating the entire industry even if they're making small profits.
For example,
Microsoft's Skype service brought in some $2 billion in 2013. Yet, Skype moved $37 billion away from old-guard telecom firms to consumers. Simply by giving them free or low-cost calls.
Amazon is also doing the same thing…
It's moving into pharmacy will kill the traditional CVS and Walgreens. The competition from the tech giant will erode the pricing power of these retailers.
The competition from Skype or Amazon is good news for consumers. But its heart-breaking for traditional businesses.
The fact of the matter is… Some big companies are already shut. Some CEOs are already on road. And some age-old professions have already vanished.
Thanks to disruptive technologies and smart business models.
One such killer strategy is 'Click-of-a-Button'.
This strategy has changed the industry dynamics.
This strategy has redefined the entire industry.
And this strategy has crushed some of the oldest and biggest companies all over the world.
Using this strategy, small businesses are killing their giant competitors.
Here are some great success stories how incredible this strategy is…
'Click-of-a-Button' Success Story #1


How 'Click-of-a-Button' Retirement Secret turned Thousands of Alibaba Employees into Millionaires

When Alibaba was young, a Walmart executive congratulated its founder, Jack Ma, on doing a good job.

Jack Ma told him, "in 10 years we will surpass Walmart's sales".

It wasn't a reckless bet. Jack Ma knew he could win. To add 10,000 new customers, Walmart needs to set up a new warehouse. All Jack Ma needs is two servers.

In 2016, Alibaba surpassed the US $482.1 billion revenue reported by Walmart Stores Inc.

And now, Alibaba is the world's most valuable retailer but they have ZERO inventory of their own. All due to 'click-of-a-button' strategy.

Alibaba has handed out stock to all levels of workers, from senior executives to receptionists. Many of these employees and affiliates became rich during Initial Public Offering in 2014 which valued Alibaba $168 billion.

"Freedom of Choice is when you become rich and you don't need to work for a living anymore. You can choose to still come to work at Alibaba or choose to retire or to do something else."

Savio Kwan, Alibaba's former Chief Operating Officer
Past Performance does not guarantee future results
'Click-of-a-Button' Success Story #2


How 'Click-of-a-Button'Retirement Secret Gave Returns of 17,983%
in the Last 20 Years

This is the story of the most successful sport swear company in the world.

Nike is the largest athletic wear company with more than 50,000 employees globally. Yet, virtually none of its employees are involved in the actual production.

Instead, Nike has focused on design and marketing, while contracting out the rest. Nike was a pioneer in recognising their "value added" was in design and marketing, not assembly.

Nike adopted the 'click-of-a-button' model, so it can focus on the core value. Nike keeps inventing advanced technology and putting more time and finance in the ads creative.

It's no wonder Nike became one of the world's most valuable companies, that regularly trades north of 20 times earnings.

Back in January 1989, one could have invested in Nike for just US$ 0.41 per share.

But in next 21 years , Nike's shares were selling for US$ 85 each – a STELLAR 17,983% return.
Past Performance does not guarantee future results
'Click-of-a-Button' Success Story #3


How 'Click-of-a-Button' Retirement Secret turned a Start-Up into a US $38 Billion Company in Just 10 Years

It's probably one of the most famous success stories on 'Click-of-a-Button'.

Airbnb lets you book accommodation by website or app, pay as you want and stay for a pre-decided duration.

For this, Airbnb gets a commission.

The folks who run Airbnb believe they will earn as much as $3.5 billion a year by 2020. Before interest, taxes, and depreciation, according to Fortune's Leigh Gallagher.
It wouldn't have been such a success in the given short time had they planned on building or buying hotels.
Since its founding, Airbnb has spent less than $300 million of the $3 billion raised from outside. Whereas Hilton hotel had $7.2 billion in expenses in the first nine months of last year alone.
Airbnb has nearly 5 million lodging options across 81,000 cities in the world. It was reportedly valued at least $38 billion in May 2018 as reported by the Trefis team in Forbes.com.
'Click-of-a-Button' Success Story #4


How 'Click-of-a-Button'Retirement Secret Turned this Company from
the Brink of Bankruptcy to the World's First Trillion Dollar Company…

As you know, Apple is the world's most premium mobile manufacturing company. But they don't make even a single mobile. It's Foxconn who makes mobiles for them.

Apple owns very few hard assets and therefore needs almost zero outside capital to run its business. Its operations rely on no capital from outside financiers.

The point is, it's not innovative phones and laptops, but an elegant system that has become the benchmark.

Without investing significantly in hard assets, Apple generated a lot of cash. And made returns at a stunning rate.

With $1 trillion in market capitalization, Apple has become an ideal 'click-of-a-button' company.
Past Performance does not guarantee future results
And now, even in India, some companies have grown rapidly using 'Click-of-a-Button' strategy.
'Click-of-a-Button' Success Story #5


How 'Click-of-a-Button' Retirement Secret turned ₹1 Lakh into ₹60.4 Lakhs in 11 years…

Symphony, one of the biggest wealth creators of the past decade, works on a 'Click-of-a-Button'.

It is the largest air cooler company in India with 50% market share in the organized market.

Zero debt reinforces the balance sheet of Symphony.

It outsources most of the work where it feels it cannot add value. Its focus on the brand and customer satisfaction helped it stay ahead of the curve.

Back in January 2010, one could have invested in Symphony for just ₹ 17.50 per share.

But in next 11 years, Symphony's shares were selling for ₹ 1160.43 each – a massive 5,940% return.
Past Performance does not guarantee future results
'Click-of-a-Button' Success Story #6


How 'Click-of-a-Button' Retirement Secret turned ₹1 Lakh into
₹ 8.24 Lakhs in 17 years…

Just look at Hindustan Unilever Limited (HUL).

In the Forbes 2018 list of 'The World's Most Innovative Companies', HUL stands at #8 globally and at #1 in India.

HUL is among the top 5 most valuable companies in India.

It's the market leader in Indian consumer products with presence in over 20 consumer categories such as soaps, tea, detergents and shampoos amongst others with over 700 million Indian consumers using its products.

And what does it manufacture? Nothing. It outsources all the manufacturing.

HUL doesn't have to spend money importing costly machinery to make these products. In other words, HUL doesn't need to invest in 'assets'.

Thus, HUL saves a lot of money by not having to spend it in the first place. It pays out this cash as dividends to shareholders.A perfect click-of-a-button stock.

Back in January 2002, one could have invested in HUL for just ₹ 220.5 per share.

But today, HUL's shares were selling for ₹ 1818.05 each – a 725 % return.
Past Performance does not guarantee future results
'Click-of-a-Button' Success Story #7


How 'Click-of-a-Button' Retirement Secret turned ₹ 1 Lakh into
₹ 1.42 Crore in 17 years…

Marico is a fortune India 500 company. It has a fascinating story of a small Indian FMCG player globalizing.

The organisation holds a number of brands including Kaya Limited, Parachute, Saffola.

Marico chairman Harsh Mariwala believes in sticking to one's core competency in business.

He set up Marico in 1990 and turned a traditional commodity business of coconut oil into a leading consumer products company.

Today, in addition to India, Marico is present in 25 countries across South East Asia, Middle East, and Africa.

Back in Jan 2002, one could have invested in Marico for just ₹ 5.3 per share .

But in next 17 years, Marico's shares were selling for ₹ 374.45 each – a massive 14,192 % return.
Past Performance does not guarantee future results
'Click-of-a-Button' Success Story #8


How 'Click-of-a-Button' Retirement Secret turned ₹1 Lakh into ₹10.9 Lakhs
in 5 years 10 months…

Jubilant FoodWorks is a master franchise holder for Domino's Pizza brand in India. It also has exclusive rights to develop and operate the Domino's Pizza restaurants in Sri Lanka, Bangladesh and Nepal.

The Company is market leader in the pizza segment with a network of 1,200 Domino's Pizza restaurants across 271 cities in India (as on Dec 31, 2018).

Jubilant FoodWorks also operates Dunkin' Donuts outlets in India.

Jubilant FoodWorks was started in 1995 and has a market cap of ₹162.06 billion, putting it in the large-cap stocks category. It has zero debt on its balance sheet.

Back in February 2010, one could have invested in Jubilant FoodWorks for just ₹ 114.5 per share.

But today, Jubilant's shares were selling for ₹ 1,252.3 each – a decent 994% return.
'Click-of-a-Button'Model–


The Game Changer

If you are still wondering what is 'Click-of-a-Button' strategy… then let me tell you the official name. In the business world, this model is referred by the Asset-Light Business Model. It's also known as the Fly Light Model.

The objective is to build a big business with low investment.

Means no need to invest heavily in any physical assets or infrastructure.

Asset light is a model where a business owns fewer assets compared to its operations.

Many companies outsource asset intensive manufacturing and logistics operations to more specialized providers in an effort to create "asset light" businesses.

It is adopted by many small companies to go to higher skies compared to traditional models.

Focusing on expertise, owning the operational part and outsourcing for other becomes the priority. Because it lets small companies scale up at a faster pace and expand the business rapidly.

Hence, for promoters and investors, Return on Investment automatically increases.

According to Harvard Business Review, Asset-heavy companies need a higher level of net income to support the business relative to asset light companies where even thin margins can generate a very healthy return on assets.

"The four largest companies today by market value do not need any net tangible assets. They are not like AT&T, GM, or Exxon Mobil, requiring lots of capital to produce earnings. We have become an asset-light economy."

Warren Buffett

You see, the success stories that I've shared with you are not exceptional cases. Over the last decade, asset-light businesses have knocked out some heavyweight players.

Amazon killed Barnes and Nobles.

With more than 1 billion users, WhatsApp killed text messages. Killed MMS. Reduced voice calls.

The interesting thing is, it's now the world's biggest messaging service.

WhatsApp has no server because they build server in the user's mobile operating system. In fact, WhatsApp has not even 200 employees all over the world.

Airbnb is making the global hotel industry shaking in its boots. Airbnb has not one hotel property. Still, it has redefined the hotel industry.

Uber and Ola own zero vehicles, yet they have changed the way we commute. It's no surprise that In India, taxi drivers keep going off on strikes against Uber and Ola.

The point is, these businesses are immensely successful.

And the key is their asset-light business model. It enables them to quickly achieve scale and efficiency, exploit new revenue opportunities.

Also, they make the most of technological advances as compared to traditional ones.

In short…
Asset-Light Is Now Asset Right
As you have noticed, there is quite a shift in the age of digitization.
Earlier companies have raced to accumulate the raw materials, plants, and equipment. Believing that owning and having more was the equal of being worth more.
For many years it was. Tata, Birla, Mahindra, Godrej and SBI used their size to compete.
But suddenly, in the digital age, the physical assets they acquired become burdensome.
Suppose you own a struggling business with huge inventory, acres of land and plenty of equipment.
Just imagine what would be your life after 5 years if you keep facing these problems.
Inventory depreciating year after year.
Land becoming difficult to buy or sell whenever location needs change.
Paying high maintenance fees to keep expensive equipment's running.
We may need asset light,
automation heavy model.
Ganesh Ayyar, Mphasis CEO
With all these problems, there is no doubt that you could go broke sooner or later.
Many business tycoons faced the same problem when assets became a headache.
For them, there was a clear signal that asset-light business is the future.
These tycoons found in case after case that the low investment in assets and working capital reflected strong cash flows. The balance sheet became strong with minimum or no debt.
It's no wonder big FMCG companies like HUL outsourced all their manufacturing. And focused on improving their brand and distribution network using the asset-light model.
Even banks have taken the asset-light model in a big way. The old practice of 'more branches, more customers' is dying. People would rather look down at their smartphones than look up at the branch board down the road.
That's why, for smart investors, this is the best time to make huge money from such disruptive technologies…
Till now I have shown you:
How trend is changing to live a 'click-of-a-button' lifestyle…
How small businesses are killing big whales using 'click-of-a-button' strategy…
And now I'll show you…
How You Could Use 'Click-of-a-Button' Strategy to Retire Early and Wealthy
But first, let me introduce myself…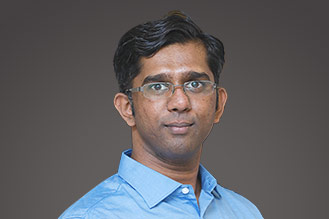 Sarit Panckal
I am Sarit Panckal , Managing Editor at Equitymaster, one of the most trusted websites among new and small investors.
I am Sarit Panckal , Managing Editor at Equitymaster, one of the most trusted websites among new and small investors.
Our journey began in 1996 to create a platform that the investors of the country could trust.
And since then, Equitymaster is referred to as India's first financial website.
It has become a storehouse of financial education with detailed news and analysis.
You see, the kind of research we do is not on useless information which you generally see on TV or read in newspapers.
We only concentrate on finding money-making opportunities. That could allow one to send the entire family to Europe for vacation or to retire whenever they want.
This is the reason that now we're having over 1.7 million registered readers across 72 countries. They trust us for honest and reliable research.
And these members are already receiving recommendations of our strong in-house research team. A squad of brilliant researchers with a collective experience of nearly 80 years.
Let me introduce you to our research analysts who are…
The Masterminds Behind the
'Click-of-a-Button' Retirement Secret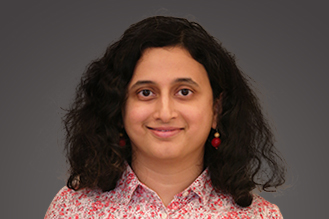 Radhika Pandit
Radhika is the brain behind this investing strategy. She has devoted years to the art and science of successful stock picking.
Radhika has been with Equitymaster for more than a decade.
She is a strong advocate of the principles of value investing and is an ardent follower of the legendary investor Warren Buffett.
Radhika believes in investing in solid businesses for the long haul.
Along with Sarvajeet, she built a powerful stock-picking system to help small investors to retire early & wealthy.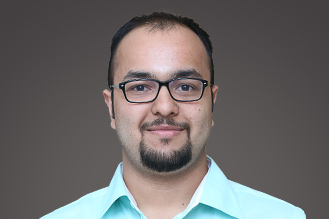 Sarvajeet Bodas
Sarvajeet is a classic research guy. He studies business models in detail. Sees the big picture. And focuses on current risks and challenges.
But what sets apart his research style is the use of 'forensic accounting' as a tool to gauge the health of companies and to spot red flags.
When Sarvajeet has his eye on a company, it's sure to be a good bet.
For the last 3 years, he is working on the 'Click-of-a-Button' Retirement Secret.
Unlike folks who follow the market, both Radhika & Sarvajeet have a deep interest in the behavioral part of investing.
They have studied the rationale that legendary investors use to pick their stocks.
"Being on time is the biggest plus points of anything and Equitymaster has been punctual and prompt in its various services. Me and my family have been part of the Equitymaster family and have enjoyed gaining knowledge and earning money by being a part of your family. its being a fabulous journey and looking forward to an awesome future."
– Roshan Chugh, Equitymaster Subscriber
But the best thing about Radhika & Sarvajeet is a fool-proof system that they've designed two years back. By following, one could retire early and wealthy.
They follow a rigorous process to get the best deals for small investors.
And it all starts with…
Chasing and Modeling Super Investors
Radhika & Sarvajeet track over 40 investing elites. Each one of these super investors has a strong track record of finding profitable stocks…
Their combined net worth runs up to several thousands of crores…
Radhika's team wanted to get deeper into the minds of these investing geniuses. That's why they started conducting exclusive interviews with them…
In these interviews, the super investors shared their philosophy, their stock-picking criteria, and other valuable info.
To cut it short, they are people who know what they are doing.
They shared many success stories with us.
For instance, way back in 2008, the paints industry was bleeding badly. Investors were avoiding these stocks like the plague.
But Kenneth Andrade, one of the super investors, thought differently.
Amid criticism and uncertainty, he stuck to his guns and bought a stake in Asian Paints.
The result?
Asian Paints is up more than 10 times since then and is a household name.
Some of Kenneth's other calls include Page Industries, MRF, Bata India – all big winners!
Then there is Ashish Dhawan, one of the most skilled investors in India.
He holds over ₹ 500 crore worth of investments in the stock markets.
Some of his winners include Yes Bank, and Axis Bank, Shriram Transport Finance, and Mphasis. He got in at an early stage… these stocks went on to become huge money multipliers over the years.
Then there is an investing heavyweight, Pulak Prasad. He only invests in companies that are led by exceptional management. And have high returns on capital.
Throughout his career, he has identified several money multipliers including…
Mindtree Ltd, which has grown by over 1100% since he first bought in 2009.
Page Industries which has grown by over 6300% since he bought it in 2008.
Supreme Industries which grew by over 1000% since he bought it in 2010.
Like these three, there are a total of 40 super investors whom Radhika's team track day and night.
They have journeyed across the country. Chasing these 'super investors' to find out their investing secrets…
"The two values of EQ - honest & credible is not seen in the investment market & I have fallen in love with EQ values. Investment in equity & EM can be seen as the two sides of a coin wish more join em for mutual benefit"
– V. A.Sridhar, Equitymaster subscriber
Radhika & Sarvajeet were very much curious to know about these Super Investors in detail. To find out…
What is their secret?
Which stocks are they buying?
And is there a way to track their investments and replicate their success?
But it was not easy.
The interviews were not sufficient.
Why would any big shot share his success formula so easily with us?
Radhika's team realized they need to dig deeper. They need to create a system to track their activities closely.
Without wasting any time, they started working on it.
And then on 30th November 2015, something unexpected happened which changed the whole game.
Here's How We Cracked
Super Investors' Secret
You see, on 30th November 2015, the Indian regulatory body passed an unusual directive.
This new legislation made compulsory for listed companies, to share certain information with the regulator - in every three months.
These filings reveal exactly which stocks big investors are buying…
We studied these legal documents for hundreds of hours. Then identified 3 little-known signals in the stock market that indicate favourite stocks. These signals are:
1) Shareholding patterns
After 30th November 2015, every company needs to disclose the names of shareholders holding 1% or more of their shares. These records are publicly disclosed on a quarterly basis.
So, whenever an elite investor buys more than 1% of a company, it shows up in these disclosure documents.
And when a top investor buys a large stake, it's a clear sign that they see it as a strong money-making opportunity.
Whereas if a promoter is quietly shedding shares – they're probably leaving a sinking ship.
2) Bulk and Block Deals
Briefly, block and bulk deals are specialized transactions. Here a single investor or institution buys a large volume of shares in a company.
And pretty much every time this happens…it's a sure sign the stock is headed up…
3) Promoters Holding
Due to this legislation, companies now need to disclose an increase or decrease in promoter holdings.
Promoters are basically owners of the business. They have inside information about their companies. And are aware of internal developments that could send its stock price shooting up.
So, when they start buying more of its shares, it's a strong indicator that something big is about to happen…
"Earlier I was a bad trader but after joining Equitymaster I earned good profit
with peace of mind"
– Shyam Sunder O Goenka, Equitymaster subscriber
These are the three signals which tell us where these Super Investors are getting into.
But tracking Super Investors was not sufficient. We needed to go deeper and deeper.
Because as great as these super investors are, history has shown that they make mistakes too.
There is no doubt that the intensity of their winners outweighs their losers. Still, most smaller investors cannot afford to take the same kind of risk that the big players do.
It actually required a solid fool-proof system to identify all the risks and eliminate weak stocks.
That's why we built a tool to identify the investments we think carry the greatest potential to make money.
Smart Money Score
This proprietary tool rates a stock against 8 parameters which we believe are indicators of a strong company.
Here we look only for solid stocks.
Stocks rooted in strong company fundamentals, healthy balance sheets, and spotless management.
Stocks that have the potential to deliver market-beating returns.
Stocks that could let one retire early and wealthy.
"By joining Equitymaster family I came to know about systematic investments how one should invest and when to invest, No one in this market will provide you this type of knowledge.
– Fahim Munshi, Equitymaster subscriber
We scrutinize every possible recommendation. We check for red flags, like…
Poor management…
A failing business model…
Cash flow issues…
And other signals through the 8 filters.
These parameters are:
Smart Money Invested

This helps quantify the presence of super investors in a company. More super investors backing indicates a good business and strong potential for returns.

Business Quality

It measures the strength and quality of a business.

Competitive Advantage

This helps us measure the competitive intensity of the industry. And the advantage the business enjoys among its peers.

Soul in the Game

It refers to promoters who hold a sizeable stake in the company while running the operations. If the holding is higher, they have a greater incentive to do well.

Capital Allocation

It means how they manage their capital. A financially strong company will always have good prospects in the long run.

Earning Quality

This parameter scores a business on how well they are able to manage their cash flow. And tests the fundamental strength of a business.

Scalability in the Business

Here, we look at the ability of a business to scale and create even more wealth for its shareholders.

Market Leadership

We use a special five forces model to understand a company's rivalry in the industry and its market share.
These 8 parameters help us separate the potential winners from the losers…
They also alert us of danger signals that went unnoticed even by super investors.
"Safety, returns, honesty are
the hallmarks of Equitymaster"
– Ameet Parekh, Equitymaster subscriber
Here are just some of the gains the Smart Money Score showed in back-testing…
514% in 6 years on Sundaram Finance
405% in 2 years on Gabriel India Ltd
517% in 4.5 years on MRF
368% in 4 years on Ashiana Housing
172% in 3.1 years on AIA Engineering
127% in 3 years on MCX
315% in 5.6 years on TV Today
And even…976% in 3.5 years on Astral Polytechnik.
With such a powerful system behind analyzing stocks, we were ready to find…
'Click-of-a-Button' Opportunities
That Could Change One's Fortune
You see, being analysts, Radhika & Sarvajeet started comparing asset-light businesses with traditional industries.
What they found wasn't surprising. The highest multiples were those with the lowest percentage of physical assets.
These are businesses that have built a process wherein others are paid to work for them. And work for them as hard as they would've done for their own business.
These smart businesses have realized what today's buyers want.
Today people are buying experiences rather than things. People are using services — Netflix, Spotify, Uber — rather than owning movies, music, and cars.
That's why many successful businesses have moved from heavy to light so they can fly high in the sky.
Amazon has only a handful of brick-and-mortar stores.
Airbnb does not own any real estate.
Alibaba does not depend on warehouses to grow.
Uber and Ola don't own cabs.
And eBay doesn't manage a supply chain.
This allows them to scale up efficiently.
Fulfilling customer expectations is the No.1 rule in business.But these expectations are constantly changing.
In a busy life, the customer wants products and services fast with least money and efforts.
"As people's access to the internet grows we're seeing the sharing economy boom –
I think our obsession with ownership is at a tipping point and the sharing economy is part of the antidote for that."
– Richard Branson,
Billionaire and the founder of the Virgin Group
And that is a huge advantage with an asset-light model. Since you can scale up in an altogether new geography in a matter of a few days. Without setting up an office, renting or buying a warehouse, hiring manpower.
Being an asset-light, you focus on technology or your strengths to offer an unmatchable user experience. And build a sizeable number of network partners to keep the momentum going.
You focus more on traction rather than worrying about your physical assets and resources, retaining them.
There are many success stories to prove this. Companies rose to the top in a short span.
Amazon started operations in July 1994 in Seattle. It quickly went toe-to-toe with giants like Barnes & Noble and then with the likes of Target and Walmart.
Airbnb launched in August 2008 and Uber went online soon after in March 2009. They both built multi-billion dollar businesses with the help of technology. And with very little capital.
"At present, investors are looking for asset light businesses, because profitability might be a corollary of the same."
Prashanth Prakash,
Partner at Accel India Venture Fund
Therefore, from an investor's perspective, these are probably the best opportunities to invest in.
The traditional asset-heavy corporations now look old-fashioned, slow-moving, and inflexible — particularly to investors.
Instead, investors prefer Asset-light helping companies achieve scale without having to invest capital.
We spent hundreds of hours in screening the stocks picked by Super Investors. And then we found three 'Click-of-a-Button' opportunities. Investing in these could let you retire early and wealthy.
Special Report:


The Three 'Click-of-a-Button' Retirement Stocks That Could Change Your Fortune
'Click-of-a-Button'

Retirement Stock #1
Indian industry sector is going asset-light with every passing day.
The hospitality sector is adopting the model fast. The emerging drift is to move away from ownership towards just managing and running them.
Experts feel that Indian brands were actually compelled to adopt the asset-light model.
The ever-rising cost of land and growing levels of debt recognize the need to grow by means of contracts.
In the next 3-4 years, this travel & tourism company aims to double its inventory to 4,500 rooms. And become the single largest pure holiday brand. The company is expanding its operation based on Asset light model.
If one looks at the last four years financials, the company has been growing rapidly in terms of sales.
Plus, it has become a debt-free company in FY19 .
Moreover, the company has the capability to fund their growth using cash generated by the business itself.
That's why we consider it an absolutely one of the best picks for your early and wealthy retirement.
"Honest advice with high integrity in recommending stocks. Frankly speaking I was reluctant to join the EM initially but when I joined I felt would had been better in case joined earlier in and to get recommendation of stocks like Page ind & E Clerks in initial stage"
– Sanjay Kumar Gupta, Equitymaster subscriber
'Click-of-a-Button'

Retirement Stock #2
This stock is an Infinite Return Business.
I mean this company generates an infinite return on its invested capital.
Yes, infinite because the average cash on the balance sheet is higher than the net-worth.
It has hardly invested any money in big plants, fancy offices, etc.
The icing on the cake is the company has huge cash on its balance sheet and zero debt.
It also scores very high on our Smart Money Score. We believe, it is one of the few companies which has a huge runway for growth in the Indian markets.
The company has a market share of 48%. In fact, the company has more than 71% market share on an incremental basis against their rival.
The company has a lower set-up cost. It has a centralized system and operates on a plug and play model.
The company has been able to command an edge on the back of intangible assets and the network effect.
Limited competition along with asset light is the very strong competitive advantage. That's why it's a perfect opportunity for investing to retire rich and early.
"Equitymaster has been like a guide to make you to take informed decision, customer service is also very frank and accessible during working hours. Frankly it feels like a family with Equitymaster."
- Anand Shah, Equitymaster subscriber
'Click-of-a-Button'

Retirement Stock # 3
One of our Super Investors has increased his stake in this apparel business in the last few quarters. Two other super investors also have a good stake in the company.
Its target market is India's youth, leveraging their spending power brilliantly.
Generally, the apparel business is a capital intensive. Starts from raw material, manufacturing, warehousing, distribution to owning and operating exclusive outlets.
But this company follows an asset-light model, outsourcing manufacturing to identified suppliers.
By employing such a model, it doesn't need to invest a large amount to buy land, machinery, or hire lots of workers. Helps to focus on key strengths - design, product development, branding, and marketing.
This model allows the company to utilise the cash flows towards the development of the brand. And invest in the expansion of its points of sale as well.
Over the years, it has established a presence across all the major regions of the country.
With a stable financial profile, this is the perfect retirement stock for you.
Each of these stocks is backed by super investors, and have cleared Smart Money Score™.
This means they have the potential to build wealth for our subscribers over the coming years.
The good news is: You can download this report now by just subscribing to our premium service…
Smart Money Secrets
Smart Money Secrets is designed for those who like to make smart investing decisions.
Here you'll find expert picks – capable of doubling, tripling even quadrupling one's wealth in a few years.
Keep in mind, these stocks have passed the robust selection process. So that you do not waste your precious time and hard-earned money in selecting the wrong stocks.
There are around 7,000 companies listed on Bombay Stock Exchange (BSE) and National Stock Exchange (NSE) combined.
Every company releases 4 of these reports every year – so that's 28,000 documents – just to begin with.
Plus, there are daily reports on bulk and block deals published on the Stock Exchanges.
So, there could be as high as 40,000 or even 50,000 reports being published every year .
Now, even though these reports reveal priceless insights…
It's almost impossible to sift through them and find any valuable information.
That's why we have a whole system…
First, we use a special tool to walk through thousands of reports. To detect exactly which stocks have caught our Super Investors' eyes…
Then we put every idea through the rigorous Smart Money Score tool – a test that kicks out all the bad stocks…
Last year , this exclusive service has identified 12 powerful stocks. Giving readers the chance to make good returns in the months to come.
So, for just ₹ 6,000 a year (a full year's subscription), one could have started the journey to retire early and wealthy.
What You'll Get in
Smart Money Secrets


If You Subscribe Today
#1:
Smart Money Secrets Exclusive Reports (12 issues)
When you join Smart Money Secrets, you'll receive a new Exclusive Report on the last Monday of every month.
This is a confidential report, accessible to Smart Money Secrets subscribers only…
Each report could contain a fresh stock recommendation…or more.
I encourage my analysts to recommend a stock only if they're 100% convinced about its potential…
So, there may be times the report will not contain a new recommendation…
And times Radhika & Sarvajeet will recommend more than one new stock. Only if there is plenty of solid, undervalued stocks in the market!
#2:
Specific Buy and Sell Alerts
Our dedicated team will watch the position closely… for any signs of movement.
You'll receive special urgent alerts when it's time to book profits or to sell it if something untoward happens.
#3:
Detailed Performance Reviews
For every stock recommended, you'll receive a free monthly performance review.
Radhika and Sarvajeet will distill every key factor likely to affect the performance. This way you won't spend sleepless nights worrying about fluctuations in the stock price.
You'll also receive access to our open recommendations under Smart Money Secrets. So, you can keep tabs on their performance and make informed decisions when the time comes to enter or exit a stock.
#4:
Confidential Special Reports
Radhika & Sarvajeet keep a hawk eye on the market. And are quick to spot signals and opportunities that others often miss.
Sometimes a unique buying window will open up. Or other times they'll hear of a super investor suddenly pouring money into a stock…
Any time one of these unique signals crops up…a detailed report will be put together – and rushed to you.
For instance, in April last year , SMS team spotted 3 major economic trends playing out. And realized that super investors were using them as indicators on where to invest…
They rushed out a special report with the details of these mega-trends. And 3 stocks to consider investing in – to their subscribers right away.
(Once you subscribe to Smart Money Secrets and log in…you'll have instant access to this report).
#5:
Smart Money Secrets - A Quick Start Guide
This will be a guide you how Smart Money Secrets works. It will work as an introduction to the service.
It detailsSmart Money Score system, explaining each parameter in simple, jargon-free terms.
So, for just ₹ 6,000 a year you're getting all the features of Smart Money Secrets.
But that's not what I want you to pay today…
Because I believe there are thousands of investors who are still wondering…
How to find smart businesses like 'click-of-a-button' in the Digital Age.
How to find stocks which could let one retire rich and early. And live a life they want. And never worry about money again.
That's why we want to guide as many people as possible through our research.
So, let me offer you a very very special deal…
If you subscribe to Smart Money Secrets just NOW… then you can get a 50% discount on the standard price ₹6000.
That's just ₹ 2,950 a year!
That's just ₹ 245 a month!
Around ₹ 8 per day!
You Can Get ALL Your Money Back
If You're Not 100% Happy
– No Questions Asked
You can try Smart Money Secrets without any risk for a full 30 days.
If it turns out that you don't like it, just let us know any time before the 31st day and we'll refund the entire fee you paid.
And you can keep everything you downloaded till that moment. Including our Special Report:
'The Three "Click-of-a-Button" Retirement Stocks That Could Change Your Fortune'
And here's the best part…
You can also continue benefitting from Smart Money Secrets at half off for as long as you want.
By signing up NOW, your subscription will be covered under our No-Interruption-Auto-Renew Plan. It allows you to stay subscribed to Smart Money Secrets at this low price for as long as you want.
Yes! Every year, as per your Standing Instructions, we'll charge your card ₹ 2,950/-. And automatically renew your subscription for another year.
But don't worry! You will always be in complete control of your Smart Money Secrets subscription.
We'll send you a reminder email before this recharge every year. If you don't wish to continue, just let us know and we'll not renew your subscription anymore.
Sounds good?
In any case, I suggest you act fast because…
Acting Now Will Give You INSTANT Access to Our Exclusive Latest Recommendations Report:
The Three 'Click-of-a-Button' Retirement Stocks That Could Change Your Fortune
Remember, being asset-light companies, their stock price can move up very fast. If you delay, you risk missing out on the biggest gains.
So, getting in early can make a BIG difference. By subscribing to Smart Money Secrets NOW, you get that advantage.
And let me remind you again…
Through this offer, you can get 1 Year of Smart Money Secrets for just ₹ 2,950 instead of the usual ₹6,000. But it will not be the case for very long.
This offer is available for a limited time only. Since we want to keep this incredible offer only for serious people who want to retire rich and early by investing in smart businesses.
So, hurry up!
Opportunities will not wait for you forever. It's you and ONLY you who has to grab this opportunity for you and your family.
Just click on the 'Subscribe' button below and all this is yours!
Subscribe Now!
To your wealth,


Sarit Panackal
Managing Editor, Equitymaster
PS – If you have any queries, do not hesitate to write to us. We will be delighted to assist you