Hi, my name's Rahul and today I want to tell you about a move that will impact the future of our country like never before.
What I'm about to reveal today could mean big changes for India in the years to come.
But it could also give one the opportunity to profit and create immense wealth…
Let's get right into it.
India gained Independence in 1947…
Since then, we have fought one war with China and four with Pakistan.
Both of these countries are nuclear powers.
*Source: The Independent, Sept 2017
China spends $372 billion on defense research and development.
India, in comparison, spends less than one-fourth of that – about $42 billion.
In the last three years, China's military has grown considerably advanced. It is now the world's third-largest arms exporter, according to the Stockholm International Peace Research Institute.
And according to a report by The Diplomat, China has started to see India as a real threat.
There have even been reports of China developing Artificial Intelligence weapons , as part of its autonomous weapons program.
But that isn't the only threat on the horizon…
China's arms exports (especially to Pakistan) have grown since 2005, while the graph has hardly moved for India.
Now consider this...
The fastest growing nuclear arsenal in the world isn't USA or even Russia. It is Pakistan.
Pakistan has between 100 to 120 nuclear weapons. And this number is set to increase by roughly 66% over next five years
Pakistan could have as many weapons as USA by 2020.
In January 2015, the Institute for Science and International Security reported how the Pakistani military is investing in reprocessing plutonium to expand their stockpile.
Even the US is closely monitoring Pakistani nuclear development.
In fact, Axios, a leading daily even called Pakistan "the most dangerous country in the world – not this year, not next year but certainly down the road"
India seems to be facing a double-edged threat, from both sides…
And we stand a fighting chance only if we're extremely well-prepared for what's to come…
*Source: The Independent, Sept 2017
Now, mind you, I'm not advocating war – or even saying it could be on the cards.
But preparedness is the key to staying safe – and the Indian Armed Forces seem to agree.
Just last year, the army decided to place an order for 250,000 modern assault rifles as part of the PM's $250 billion push to modernize the Indian armed forces.
India is already the fourth largest military in the world and the fifth largest spender on defense.
We have an infantry trooper force of 450,000.
*Source: The Independent, Sept 2017
But the most important step India has taken in recent times is…
The Privatization of the Indian Armed Forces
Like I said, India has the fourth largest military in the world.
We are also the fifth largest spender in the world when it comes to defense.
Yet, of our total defense related requirements, only 35% come from India .
The rest are met through imports – from Israel, Russia and USA, among others.
The BrahMos missile (which is the fastest cruise missile in the world), for instance, is made up of 65 percent imported components.
The problem here, as I'm sure you can see, is that the more reliant we are on imported weapons, the weaker our forces are.
And being reliant on the US and other countries for weapons means that we'll never have the kind of cutting edge technology these countries reserve for their own forces.
Until the Rafale deal happened, India's air force was heavily reliant on Soviet-era MiG-21s…
These aircrafts were outdated and risky.
And even though an Indian MiG-21 Bison shot down a Pakistani F-16 fighter jet (a much more advanced American-origin aircraft) very recently…
In what was the first recorded F-16 kill in history…
Most experts put that down to the pilot's skill…and the intense training the Indian Air Force puts its pilots through.
The MiG 21 has an unprecedented crash rate – and is practically ancient compared to some of the modern jet fighters countries like Pakistan deploy.  
But a major government decision could change all this.
Image source: https://mod.gov.in/defence-procurement-procedure…
The defense ministry has decided to let private companies in on the production and manufacture of weapons.
While this is very welcome news for the Indian army, and all Indians…(I'll explain why)
It could affect you in an even more direct way.
You see, as private companies prepare to enter the arms race…
A few major players could benefit immensely – and multiply into industry-giants (creating immense wealth for shareholders).
I'm going to show you how to tap in to 3 such companies…
You see, the Defense Budget is currently at Rs 2.95 lakh crores…
That's about 50% more than what the allocation was 5 years ago, and 200% more than what it was 10 years ago.
Clearly, the government's aiming for better military preparedness – we need to be prepared for potential threats from Pakistan and China…
I estimate the Defense Budget will more than double in the next 5 years…
To a total of Rs 590,000 crores – or even more.
And at least half of that capital could go towards procurement of better, more efficient and deadlier weapons.
That translates to a potential profit opportunity well worth over Rs 2.95 lakh crores over the next few years….
A potential profit opportunity fast-moving investors could lay their hands on.
What's even more exciting is how this inflow of money in the industry could boost the order books of the FIRST defense stock I want to tell you about.
Stock #1:


A Beneficiary of the 'Make in India' Initiative

Let me tell you more about what I think could potentially be one of the BIGGEST beneficiaries of this new ruling…

Established in a newly independent India, this company was initially set up to manufacture basic communication equipment.

Today, over half a century later, this company produces state-of-the-art defense products like RADARs, Naval Systems, Tank electronics, Simulators and Electronic Warfare Systems for the Indian Armed Forces.

Not only does it have the government of India as its BIGGEST promoter – this company is also expected to add 2 mega projects in FY 2019…

A $60 billion missile contract…

And a $70 billion surface-to-air missile contract.

We expect this company to grow to double in size by 2021, creating massive amounts of wealth for shareholders.
Image source: Company website
Anyone who has the foresight to get into this company NOW, could end up potentially multiplying their money many times over in the next few years.
And at the end of this message I'm going to show you how to get your hands on a special report…that tells you all you need to know about this stock.
But this isn't the only way you can ride the defense wave to create a potential fortune…
There's also…
Stock #2:


India's Most Profitable Player in Its Niche

The Indian Navy is all set to induct a large warship – the first of its kind for India - by 2020.

This homegrown carrier (the first of two to be built), has been a long time in the making.

Weighing 40,000 tons, this aircraft carrier will provide a significant boost to India's naval power when it is inducted.
Image source: https://www.shutterstock.com/AndriiN07
The defense manufacturing firm that's been tasked with building this carrier is easily India's largest and most profitable player in its niche.
But what is impressive about this company is how it continues to power on in a difficult sector…
27 other Indian players in the small niche this company operates in, are reeling from huge losses. They have a mountain of debt and are likely to keep making losses for a while.
This stock, however, is an exception.
In fact, far from struggling with losses, they've:
Consistently posted profits in the last 5 years.
Almost negligible debt on the sheets.
Managed to put together a cash and bank balance of Rs 20 billion in FY2017
But more importantly for shareholders, this player pays out consistent dividends.
They've even increased the dividend payout significantly in the last 2 years.
And the more-than-comfortable cash balance of Rs 20 billion will help this company withstand headwinds, as they set about building India's first ever Aircraft Carrier of its kind.
Stock #3:

The 'Future-Proof' Business

This decades old Pune company has a business model I like to call 'future proof'.

This is one of the few manufacturing companies in India that continue to look ahead, while also avoiding losing track of the past.

After all, as George W. Bush put it, "You can't do today's job with yesterday's methods and be in business tomorrow".

Not only is this manufacturing firm championing the cause of 'Make in India' in areas like defense, aerospace and railways…
Image source: https://www.shutterstock.com/Smileus
It also has a considerable presence in the private sector, and has found loyal clients in BMW, Audi, Ford, Toyota and Volkswagen.
In fact, every other heavy truck manufactured in the US today, contains at least one component that carries a label saying, 'Made by [this company], India'.
Exports make up a huge chunk of this company's revenues. Their products are blazing a trail worldwide, competing with forging industry giants, including a major German firm.
But this company isn't content to rest on its laurels.
They've just forayed into the US vehicle market, opening up a new revenue potential of almost $1 billion!
The best part is that this stock has corrected by 35% in the last 9 months, and is available at a great bargain!
If you're already excited at the thought of getting into these stocks…
And potentially multiplying your wealth in the next few years…
I have good news for you.
By the end of this message not only will you be given the opportunity to get into these stocks, we'll also tell you when to sell, for maximum profits.
And we'll be by your side the whole ride, bringing you regular updates on these stocks.
Let me tell you exactly how this works…
3 Bullet Proof Stocks to
Ride India's Defense Wave
Tanushree Banerjee is the editor of StockSelect – our 'safe stocks' recommendation service.
It was Tanushree who first brought the defense trend to my notice, and tracked down the 3 high-potential stocks we've been talking about.
Tanushree has been tracking each of these companies for several months now, and she's convinced there's immense potential in this opportunity.
Which is why Tanushree has put together full details on these 3 stocks, in a special report titled 3 Bullet Proof Stocks to Ride India's Defense Wave.
This report is exclusively for members of StockSelect - a premium stock recommendation service Tanushree heads.
I'll show you how you can join her in a bit…
Let me first tell you a bit about who I am and what we do.
My name's Rahul Goel and I head India's first and oldest equity research firm.
When we started out in 1996 as India's first financial website – we didn't even have our own domain!
We had to rent space on another website.
But we had a dream.
We wanted to empower every Indian investor who had been brought up on a diet of what his broker assured him and the media fed him with 100% independent and unbiased investing opinions.
And we believe we have made progress.
Today, the combined services of Equitymaster have over 17,64,790 users across 72 countries worldwide.
And some of our best recommendations have included gains like:
1,058% - Balkrishna Industries
545% - Titagarh Wagons
328% - Rallis
489% - City Union Bank
*Past performance does not guarantee future results
All in a just a few years!
But what you have to understand is, this opportunity isn't just about 3 stocks.
It is much, much BIGGER than that.
Over the next few months, Tanushree plans on closely tracking the defense wave, keeping a sharp eye out for profit opportunities her subscribers could cash in on.
I am a subscriber of StockSelect - premium paid service. I find the research reports very extensive and helpful in analyzing my investment decisions in equity market. The reports are well presented and easy to understand. I thank Equitymaster team in giving the best efforts in finding the right picture of the company by researching it thoroughly! Thanks Equitymaster for their best efforts in guiding me to make my investment decisions!"
- Atul Lalwani, Bhopal
And if you take me up on my invitation today, you could be part of the select group that receives these updates…
But the defense boom isn't the only thing Tanushree is watching out for…
How StockSelect Could Help One Ride
The Defense Boom to Potentially Get Rich
"it has been a rewarding experience"
It's been 5 years since I have been a subscriber to all the products of Equitymaster (EM). EM's "power to people" approach is what made me to associate with them initially. EM's honest, independent and consistent research on stocks is worth appreciating. In short I must say it has been a "rewarding" experience.
- S R Samratt, Bangalore
StockSelect (launched in 2002) is the oldest and most successful stock recommendation service at Equitymaster.
Since its launch, the service has guided thousands of subscribers towards creating wealth from safe, solid blue-chip investment opportunities.
Tanushree, the editor of StockSelect tracks stocks across industries – and defense is just one of the many exciting profit opportunities you'll find.
Over the years, StockSelect has proven time and time again that you do not need to take unnecessary risk to create wealth from the stock market.
All you need to do is find solid businesses when they are available cheap.
In fact, here are a few bluest of the blue chips and the returns that they have generated on our recommendations:
| The Stock | % Return | Return Achieved In |
| --- | --- | --- |
| State Bank of India | 1,197% | In Just 8 years |
| Larsen & Toubro | 3,309% | 7 years 5 months |
| Voltas | 2,740% | 7 years and 2 months |
| Mahindra & Mahindra | 1,821% | 6 years & 7 months |
| Exide Industries | 1,004% | 8 years & 7 months |
*Past performance does not guarantee future results
I confess that these are some of the extraordinary returns that our recommendations have generated in the past…and not all stock recommendations could generate such high returns, and some could even result in losses.
In fact, we confess that (due to various reasons) we've seen some of our own stock recommendations close at (-) 29%, (-) 31%, (-) 16%… and so on.
But each one of those, helped us further improve our strategy…and you've seen the kind of returns it has generated over the years.
In fact, the only reason I decided to disclose these multi-baggers here is to highlight the kind of money-making potential that lies in 'The Equitymaster Way of Investing'.
StockSelect has an unparalleled accuracy rate of 74.2% for all recommendations closed between 2002-2018.
In other words, more than 7 out of every 10 stocks we've recommended through this service have hit their target.
And this track record is what makes StockSelect one of our most-popular and best-performing services.
I have been a customer of Equitymaster since 2003 and have been very happy & satisfied with their services, commitment and passion to give value to their customers.
- Ramachandran Venkataraman, Bangalore
I have been with equitymaster for nearly 20 years - happy to have made a lot of money - Really investor friendly and independent analysis. Compliments to Research team.
- Dildar Singh, Thane
I have made my money by following Equitymaster.
-Mohammed Yahyabhoy, Mumbai
I'd now like you to meet the genius behind these recommendations…
"I will show you how to get rich with safe stocks" - Tanushree Banerjee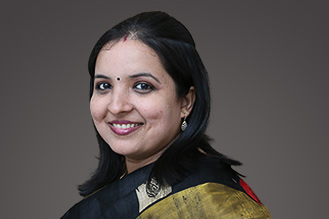 Tanushree Banjeree
Tanushree Banerjee is the editor of StockSelect, Equitymaster's oldest stock recommendation service.
She is also the editor of Equitymaster's most popular newsletter, The 5 Minute WrapUp, read by over 400,000 readers.
Tanushree believes in the philosophies of the investing greats, Warren Buffett and Benjamin Graham. She staunchly abides by Buffett's 2-Rule Mantra:
Rule No.1: Never lose money.
Rule No.2: Never forget rule No.1.
In tune with her commitment to investing safely, her services recommend the kind of safe stocks you could 'bet your retirement on'.
Tanushree joined Equitymaster right after completing her MBA in Finance from SIES Mumbai, in 2004.
She has since, as research analyst, helped shape the systems that recommended some of the safest and most profitable stocks to our subscribers…
*past performance does not guarantee future returns
"Made millions by their recommendations"
I am stock investor since 1977. Did investment and made same mistakes again and again. Selling early, not having access to companies etc.
After joining Equitymaster, I understood actual investment process and made millions by their recommendation and holding the stocks which previously I was selling premature.
-- Dr. Rajan Garg
"changed my thought process"
Equitymaster has changed my thought process while investing the way value investors like Benjamin Graham and Warren Buffet do.
-- Mitesh J. Shah
The authenticity of her voice and her deep research to discover safe, cheap, and profitable stocks has earned her a loyal following and an impressive track record.
Tanushree believes we are on the verge of the greatest wealth creation event in India's history. Investing wisely now could multiply an investor's wealth over the next decade.
And here's how she's going to guide you do it…
Here's Everything You Get
by Signing Up for StockSelect Today
12 Monthly Issues

Every month, subscribers receive a new StockSelect Exclusive Report – each report could contain a fresh stock recommendation…or more.

Tanushree will recommend a stock only if she's 100% convinced as to its potential…

So, there may be times the report will not contain a new recommendation…

And times there may be more than one new stock – if there is an abundance of solid, undervalued stocks in the market!

Regular Reports and Updates

We also publish monthly and quarterly performance of stocks in open positions, so you'll always know exactly what's happening with the StockSelect stocks at all times with our Monthly Performance Review…

Special Alerts from Time to Time

Every recommendation made under StockSelect is tracked continuously till Tanushree thinks it's time to sell and book profits.

If there is anything crucial about the stock that the you need to know, Tanushree will send out Special Alerts directly to your inbox.

StockSelect's Archives

Once you subscribe to StockSelect, you will get access to all issues and recommendations of StockSelect shared in the past…

24/7 Access to a Members Only Website

Any time, any day, you can log onto the website… read every report, every newsletter issue, review all the recommendations, or report a concern about your membership…

Equitymaster… On the Go!

Now, you can access Equitymaster on your smartphone through our Mobile Apps as well.

Through the app, you can access the latest research reports, stock updates, all our Free e-newsletters, all other subscriber features…on the go!

A Dedicated Customer Service Team

If you ever have questions about your membership, simply send our customer service team an email. They will get back to you at the earliest and walk you through whatever you need.

The Equitymaster Investor Hour Podcast:

Every week, the smartest investing minds from across the world, will share their investing secrets with you in this premium podcast. You will get a chance to go inside the minds of the gurus of the investing world and ask questions that the mainstream media ignores. You will hear directly from them about their best recommendations, how they found them, where they're investing now and much more.
This benefit is exclusively for our premium members.
Join StockSelect At Over 50% Off
Very conservative and unbiased views. Very good for long term investments.
- Sadashiv Rege, Mumbai
Normally, a one year membership to StockSelect would cost you Rs 6,000.
For that you get 12 recommendation reports, specific 'buy' and 'sell' alerts, regular updates, reviews and all other subscriber features.
I'd say the package is a complete steal at Rs 6,000 – considering that one gets the opportunity to make back many times that amount, on just a few stock picks.
But by joining StockSelect under this special offer, you won't pay us Rs 6,000. You can get in at a much lower price today and I'll tell you exactly how…
But we'll come to the price later.
When you join StockSelect today, not only will you get access to each of the features I mentioned above, you also get these free bonuses…
Special Report: 3 Bulletproof Stocks to Ride India's Defense Wave (Worth Rs 6,000)

This special report is priced at Rs 6,000, but once you subscribe to StockSelect under this special offer, you will get it for virtually FREE!

Access to Equitymaster's Private Briefing

Rahul Goel

Private Briefing is a weekly email where I write to you giving you a roundup of our best research published during the week.

We believe that an informed investor always manages to grow his wealth better than an uninformed investor. That's why we are using the Private Briefing as a medium to educate you, our subscribers, on what's happening in the broader markets and other assets like gold, commodities, etc. too.

This helps you fine-tune your strategy in line with the economic climate at that time.

Then if we've met any companies lately, or if there's some interesting discussion going on within our research team with regard to some company, we also tell you about it in the Private Briefing.

The Equitymaster Investor Hour Podcast

Exclusively for our valued premium members…Every week, the smartest investing minds from across the world, will share their investing secrets with you in this premium podcast.

You will get a chance to go inside the minds of the gurus of the investing world and ask questions that the mainstream media ignores.

You will hear directly from them about their best recommendations, how they found them, where they're investing now and much more.

This is a special and exclusive benefit, for our subscribers only.

Equitymaster's Intelligent Portfolio Tracker
(Worth Rs 330 per annum):

An online tool that will allow you to not just track your portfolio, but also make smarter decisions through numerous intelligent reports.

Reports like "Is your portfolio construction ideal?", "Stocks that require your attention.", "Stocks nearing their 52-week high/low." All of this is available 24X7, at the click of a button.

How to Plan Your Equity Portfolio
(Asset Allocation Guide):

This guide is written to guide our subscribers…so that they can achieve the right balance between minimizing their risks and maximizing their returns. And by doing so, become richer in the long run. Now, please note that this guide cannot give a personalized allocation plan and is written to serve as a broad benchmark.

Equitymaster Stock Market Yearbook
(Worth Rs 750)

The Equitymaster Yearbook offers accurate, unbiased and detailed data on leading companies, sectors and economy… all in one place!

When you subscribe to StockSelect, you will be among the first to receive the Yearbook every year.
Get All Of This At Just Rs 246 A Month…
Here's how to grab your bonuses right now – click here and you'll be taken directly to the payment page…
Where you'll have the chance to join StockSelect and get access to Tanushree's recommendations (plus all your free bonuses), at just Rs 2,950 – that's more than 50% off the normal annual price.
That works out to just about Rs 246 a month!
Subscribe Now!
What's more, you will be covered under our Standing Instructions facility, which means your subscription will be auto-renewed at the end of every year at the discounted price of Rs 2,950.
You can cancel your subscription anytime you want, and the payments will stop. Just write to us letting us know you want to cancel.
We will also send you a reminder every time before renewal every time, so you can decide to cancel your membership any time you like!
When you join StockSelect today, you will get instant access to Tanushree's special report: 3 Bullet Proof Stocks to Ride India's Defense Wave, all open and closed positions and special reports.
You can go through the archives, previous recommendations and track record – and then decide if StockSelect is right for you.
If you decide it isn't, just write to us within 30 days, and we'll refund 100% of your subscription fee promptly.
That's our promise to you.
So why wait any longer? This offer will end soon.
Warm regards,


Rahul Goel
CEO, Equitymaster
PS – The 3 stocks I told you about? They've been on Tanushree's watch list for a while, and there's no telling when they could run up. You don't want to miss out on blockbuster gains just because you were too slow to make up your mind, do you?
PPS – If you have any queries, do not hesitate to write to us. We will be delighted to assist you.