Dear Reader,
Do you receive those urgent calls from your broker about the 'next big thing'?
Or those 'tips' on WhatsApp telling you to buy a stock you've never even heard about…
How about those friends or relatives who say they are 'in the know' and will try to convince you to buy a particular 'assured multibagger'…
Have you ever noticed that these 'well-wishers' tend to vanish in thin air as soon as the recommended stock starts moving in the other direction.
Well, that is why, for over 23 years now, we have been guiding our valued subscribers with honest, unbiased, and research-backed recommendations…
In fact, we entered this industry to wipe out this 'misinformation'…
And provide solid professional research to EVERY single individual out there…
In fact, we've been doing it successfully for OVER 23 Years now!
And we believe that there's still a long way to go…
But we cannot talk about the future without covering the past.
So, allow me to take you way back to 2008…
15th February, 2008 to be exact…
That was the date when we recommended our first Small Cap Stock.
And unlike those other gurus who just recommend and forget, we tracked the stock over the coming years.
Keeping our subscribers updated on its performance.
Ensuring that our assumptions were right and the company was strong on its growth path.
And the efforts paid off!
On 12th October, 2010, we sent out an Alert to our subscribers, asking them to Book their profits!
Our First Small Cap Stock recommendation generated an impressive 93% in just 2 years and 8 months.
Yes… a stock which we had picked out for an investment period of 3 - 5 years (as we do for all our small cap stocks) delivered solid returns to our subscribers who invested in it…in just 2 years and 8 months!
But we didn't stop with just 1 recommendation…
A lot happened before we closed our first recommendation.
You see, when we recommended our first small cap, we had already been doing research for 12 years and we knew that we had the experience and caliber to start picking out high-potential stocks from this under-researched segment of the market.
So, during our first year itself…i.e. in 2008…we picked out many more stocks.…
Stocks that gave our subscribers an opportunity to see returns like:
250% Gains on Elgi Equipments in just 2 Years & 1 Month
110% Gains on Asahi Songwon in Just 2 Years & 5 Months
93% Gains on Micro Technologies in Just 1 Year & 8 Months
52% Gains on Karuturi Global in Just 2 Years & 4 Months
*Past performance does not guarantee future results
So, over the coming months…
We saw thousands join our small cap recommendation service and benefitting from our research.
We saw our research team spending hours scrutinizing obscure but fundamentally strong small caps.
We had teams visiting various cities across the country, meeting various management teams and picking out even more profitable stock picks!
And Thus Began The Success Story Of
Our Small Cap Recommendation Service…
The next year, 2009 saw several stock picks which generated Triple Digit Returns. That was the year when the complete market came down in one of the biggest ever crashes!
Yes… it took longer for most of these stocks to multiply than it took for our first stock pick… but then, for our small cap service, we always recommend our subscribers to invest with a long-term perspective.
So, even from our 2009 picks, we saw exciting returns like:
288% Gains on KPIT Cumins in Just 2 Years & 5 Months
124% Gains on Nitco in Just about 7 Months
175% Gains on Ratnamani Metals and Tubes in Just 4 Years & 5 Months
And even a mind boggling…
1,058% Gains on Balkrishna Industries in 6 Years & 10 Months
*Past performance does not guarantee future results
Our subscribers were ecstatic!
The Market was exciting.
But we knew that there was still a lot to be done.
However, with such solid winners…year-after-year…
We Just Knew That We Were
On The Right Track!
You see, as I mentioned before, the reason we entered this industry is to provide quality research to regular people, like you…
And we take this responsibility extremely seriously.
So, we do not dwell on our past winners…
Instead, we focus on how we could FURTHER improve our processes…
And in turn, provide an even better service to our subscribers,
So, at any point in time, we're always looking at way to further improve our stock selection process.
And doing everything we can to make further improvements in our processes to ensure that our subscribers do not suffer due to any avoidable reasons.
We strongly believe that Huge Profits should NOT come with huge risks… and wealth creation from stock market investments is possible, without taking any unnecessary risk!
And we believe we have done that right from the day we launched our service…
In fact, today, we have…
A Strategy That Has Proven Itself
Year-After-Year…For Over A Decade Now!
Wait..
Before I get into explaining what makes our small cap recommendation service unlike ANYTHING out there…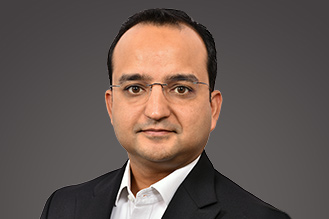 Rahul Goel
And share with you FULL Details on our 11 year long journey of identifying solid small caps for our valued readers like you…
Right to the last stock!
Allow me to introduce myself and my team to you.
Hi, I am Rahul Goel and I am the CEO of Equitymaster.
Equitymaster, as you may know, is an independent equity research house based out of Mumbai, India.
We have been in the industry for over 23 years now and are proud to have more than 1.7 million readers across 72 countries worldwide.
We were the first financial website of India and have many members benefitting from our research.
We are not backed by any industrial house or sponsored by any broking house.
Our only source of income is what our valued subscribers pay for our services.
This approach has allowed us to be brutally honest and completely unbiased in our recommendations.
And these are the values that have helped us earn the trust of our readers like you.
In fact, here's what some of our subscribers wrote to us…
"It's been 5 years since I have been a subscriber to all the products of Equitymaster (EM).
EM's "power to people" approach is what made me to associate with them initially. EM's honest, independent and consistent research on stocks is worth appreciating.
In short, I must say it has been a "rewarding" experience."
-- S R Samratt, Bangalore
I have been following and investing in the markets for 9 years. I would follow all the hot "tips" coming out of the horses mouth only to see my capital erode. Ever since i have bought Equitymaster products, I BELIEVE I HAVE BOUGHT PEACE TO MYSELF. Trust me these days, I feel more happier when the stock market crashes, as i know i am buying into companies that are researched as "Fundamentally & Technically Strong".
To summarise " Sleeping pills are cheap.. but they come with a habit…
whereas mediatation is difficult but it develops a positive attitude".…
Equitymaster thou next name is Meditation.
- Eisen Philip, Thane
I really thank you for starting something like Equitymaster and I feel I am really late in being associated with you. I would have been saved from lots of mistakes ....but well ...certain things take place only when they are destined to.
- Nishank Mehta, Mumbai
The views expressed by Equitymaster is unbiased and without fear or favour. India needs more of such persons now more than ever and it is our duty to support the tasks undertaken them. I wish all the very best and pledge my continued support at this juncture.
- Chellapa K N, Kuala Lumpur
…yes, appreciation like this is what has kept us going strong for over 2 decades now…
And committed to delivering the best of our services…always.
In fact, let's come back to what we started with.…
The Secret Sauce Behind Our
Profitable Small Caps Story!
Now, there's a reason why our small cap service has such an impeccable track record…
A reason why thousands of Equitymaster subscribers have joined, and have the opportunity to benefit, from our research…
A reason why this could possibly be the ONLY service of its kind in India…
And the reason is the amount of time and resources that go behind EACH AND EVERY ONE of our recommendations.
Yes, this might seem like a very simple point…
But as far as I know, nobody else is investing the amount of effort that goes behind identifying a true small cap multibagger.
Remember, these are small, hidden, and almost unknown companies.
So, unlike the Big Blue Chips, you actually need to do a lot of groundwork to identify the diamonds amongst the rocks.
You need to do first do in-depth research on various companies in the small cap segment. And then - to ensure that the numbers actually present a true picture - you even need to travel across the country to meet with the top management.
And ONLY after the stock clears all these checks…
Is it worth buying.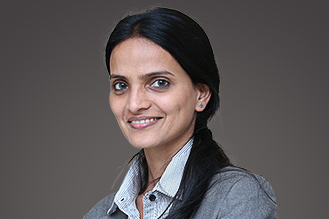 Richa Agarwal
And leading that effort for us, is the brain behind this service…
Richa Agarwal.
Richa is one of our senior most Research Analysts and she has been heading our small cap recommendation service since 2013.
She and her team meet dozens of managements face to face every year.
And this is after pouring through the data and details of hundreds of small companies.
Having degrees in both finance as well as engineering has helped Richa greatly in identifying the most promising businesses and analyzing their business models and associated risks.
And these are the kind of efforts that have made our small cap service one of our BEST performing and Most Popular services…
In fact, instead of telling you about it…
Let me show you.
So, 2011 was our Breakthrough year.
A year when our stock picks generated substantial returns.
From our 2011 stock picks, our subscribers who followed our recommendations could have already booked profits like:
139% Gains on Nitin Fire Protection Industries in Just about 7 Months
97% Gains on Elgi Equipments in Just 3 Years
82% Gains on Symphony Ltd in Just 1 Year & 2 Months
85% Gains on Poly Medicure in Just 1 Year & 6 Months
241% Gains on Ashiana Housing in Just 3 Years & 3 Months
93% Gains on VST Tillers Tractors in Just 2 Years & 6 Months
140% Gains on Mirza International in Just 4 Years
100% Gains on Mayur Uniquoters in Just 1 Years & 1 Month
*Past performance does not guarantee future results
Now, even though these are exceptional returns by any standards…
We knew that by making one more change to our research process we could lay the foundation for an even better performance track record in the years to come…
So we went ahead and introduced…
"Buy at a Lower Price."
This new stock rating allowed us to recommend stocks which are fundamentally strong but are not available at a discount right now.
As we shared earlier, we strongly believe in maintaining a margin of safety in all our recommendations.
Thus, these 'Buy at a Lower Price' recommendations gave our subscribers certain stocks which they could track, and consider investing in when it hits the 'Buy Price' that we clearly state in our reports.
And I am delighted to share that we haven't looked back since!
Of course, we've had lean periods…
Periods where we didn't recommend any new stock…
And then, we had periods where a lot of stocks suddenly became extremely exciting!
But one thing you can rest assured on…
We will NEVER recommend a stock unless it meets ALL our criteria…
And holds SOLID money-making potential.
As Warren Buffett puts it, "We do not get paid for activity, just for being right".
So, you can rest assured that whenever you get a recommendation from Richa, it is her honest & completely unbiased view.
Also, this proactive approach towards consistent improvement is what differentiates us from any other service out there.
And that is what makes our small cap service, possibly, the ONLY service of it's kind in India…
We are proud to share that our subscribers appreciate our efforts, as many of them wrote back to us sharing their experience…
"First of all I would like to appreciate the stock selection mechanism of Equitymaster. I am a subscriber of Equitymaster since 2009. Also enjoying handsome returns since then. I made this decision of joining Equitymaster in one of the tough phases in my life and fully got paid for the right decision. I am happy investor and proud to be associated with Equitymaster. I encourage the Mid community of retail investors to join such an advisory services to be active participants in Indian Stock Markets and NOT to run after quick money."
-- Pankaj Deshkar, Pune
"Hidden Treasure is a trusted service. My life has changed far better since subscribing to Hidden Treasure. I've made reasonable gains on many stocks recommended."
- S Ramachandran, Chennai
"Hidden Treasure has added value in terms of exposing me to new opportunities available in the market. Brought to notice many new companies to me.
In one of the stocks recommended by Hidden Treasure, I made 3 times money till date. It was a very good find.
Hidden Treasure service is a great way of exploring new companies and understanding them.
Many small cap shares were not even known to me earlier. However, after going through the Hidden Treasure I find I have missed lot of opportunities in my earlier years.
I am now 65 years old and I have been in the market for the last 30 to 35 years!
Now I am confident that more opportunities exist in small caps and midcaps rather than large caps.
I am still holding many shares recommended by Hidden Treasure."
- V Venkataraman, Chennai
So, as you can see, there are thousands of subscribers who have had the opportunity to benefit from our research…
But we aren't stopping yet,
Our mission is to guide EVERY single individual who wants to buy solid small caps…towards solid, well-researched, high-potential opportunities!
So, coming back to our track record…
The next year was…
2012
The Year When All
Our Efforts Paid Off…
Yes, it was the year 2012 that saw that so many of the stocks that we recommended, picking up and earning big returns for our subscribers who invested in it.
In fact, they shot up faster than they had in the past too!
Just take a look at these recommendations from 2012 and the returns that they generated:
166% Gains on Suprajit Engineering In Just 2 Years
171% Gains on Solar Industries In Just 2 Years & 6 Months
123%Gains on V-GuardIn Just 2 Months
148% Gains on Titagarh Wagons In Just 3 Year & 3 Months
84% Gains on Gandhi Special Tubes In Just 2 Years & 3 months
*Past performance does not guarantee future results
And We Haven't
Looked Back Since!
Yes, after 2012…
Our small cap recommendation service has not only gone on to recommend some of the BIGGEST money-multipliers in the market…
But it has actually become one of our MOST Popular and BEST Performing Services.
Identifying one multibagger after another…
Take a look yourself:
Our 2013 recommendations generated returns like 144% in 1 year 7 months, 196% in 4 years, 143% in just over 5 months, 258% in 1 year 8 months 118% in 1 Year 6 months, and more…
Our 2014 recommendations generated returns like 126% in 11 months, 330% in 2 years, 79% in 4 months, 105% in 2 Year 6 Months, 106% in 2 Year 4 months, and 133% in 1 year 3 months.
2015 recommendations generated returns like 44% in 1 year 10 months, 64% in 2 year 10 months, 55% in 1 year 9 months, and even 146% in 1 year 9 months.
In fact, one of our recommendations from 2015 shot up by 42% within a month!
Past performance does not guarantee future results.
Forcing us to close the position.
You see, such a sharp rise in stock price is NOT backed by solid fundamentals…
And thus, something we try to stay away from.
So, we booked the profits…and moved out of the stock.
But our search towards identifying the NEXT Money-Multiplier didn't end there…
In 2016 we recommended many more stocks…
And we've closed just 2 positions and they were both at a profit of 61% in 10 months and 92% in just 9 months
Now, let me remind you that the reason why we haven't closed more positions is because we really believe that there is still a lot of money-making potential left in these stocks…
Yes, all are small cap stocks are picked out for an investment period of 3-5 years…
In fact, even though many of them are in green today…
We will ONLY close those positions which we believe have reached their true potential…or which shoot up faster than they should…
Like the two positions from our 2017 which we were forced to close at 23% returns in just 3 months and 68% returns in 1 year 2 months. …
Yes… as I shared earlier, we are extra-cautious about a stock if it picks up far too fast.
Now we don't want you to get the wrong picture.
Not all Small cap stocks will generate such solid returns… this soon!
In fact, from our experience, one could expect 3 of every 5 small cap recommendations to perform well over time.
However, if one pick his stocks well, even this success ratio could do wonders for his portfolio!
And we're delighted to share that there are thousands of our subscribers who have already had the opportunity to benefit from this service!
Here's what one of them wrote to us…
"Your Hidden Treasure is a beacon of light in these troubled times. I am happy I took the right choice."
-- P. S. Sathyamurthy, Chennai
And today, we have something Extra Special for you.
Today, we have 3 RARE Small caps…
Which hold the same money making potential…
AND which pay out regular dividends too!
Yes, we call such rare small caps - Steady Income Small Caps.
And we have published FULL details on these 3 rare Steady Income Small Caps in our Latest Special Report titled "Steady Income Smallcaps-IV".
Now, even though this report is normally worth Rs 1,950…
Right now, there is a way you could claim your copy Virtually Free!
However, before we come to that, allow me to share all the things that make this Small Cap Recommendation service unlike anything out there!
Allow me to introduce you to the service behind all these stock picks…
Introducing…
Hidden Treasure

Equitymaster's Extremely Popular
Small Cap Recommendation Service

With thousands of subscribers, a long list of high-potential stock picks, experienced research team and backed with over 2 decades of Equitymaster's experience in equity research … this service is the ideal solution for anyone who wishes to invest in small cap stocks.
Small caps… that are fundamentally strong and have the potential to become the leaders in their respective industries.
Small caps… that have already shown their caliber by being the specialists in the niche they operate in.
Small caps… that could give any portfolio a much needed boost in the coming years.
All the returns we had shared with you earlier were booked on stocks recommended under this service.
When you join Hidden Treasure, you will get 12 Recommendation Reports over the year.
In other words… at least 12 high-potential small cap opportunities with the right price to buy at, over the year.
We release our Hidden Treasure report on, or before, the 15th of every month.
This report, typically, will give you all the information you need to take an informed decision.
Right from our investment rationale behind making the recommendation, investment concerns, the background of the company, key management personnel, complete risk-analysis and the complete valuation of the stock… amongst many other factors.
Now, this is Exclusive Research available only for our valued Hidden Treasure subscribers.
And as mentioned above… we do not just recommend a stock and forget about it.
We Will Track And Send You
A Monthly Update On All Our
Open Hidden Treasure Positions
Every month, we will release a Monthly Performance Review Report that will cover latest updates on all our open positions.
How have they performed since our recommendation and also whether we maintain our views on the company…
So you can be rest assured, our research team will do everything possible to keep you updated.
And it is because of this commitment, that thousands of current Hidden Treasure Subscribers trust us.
"I really thank you for starting something like Equitymaster and I feel I am really late in being associated with you. I would have been saved from lots of mistakes ....but well …certain things take place only when they are destined to."

-- Nishank Mehta, Mumbai
And in addition to keeping you informed through this report, we'll give you Free Access to an online tool, wherein you can track your portfolio yourselves as well…
Free Subscription To
Equitymaster's Intelligent Portfolio Tracker
Equitymaster's Portfolio Tracker is an online based tool that allows you to track multiple portfolios, Mutual Fund Investments and even create your own Watch List for stocks which you wish to track.
This indispensible service for any smart investor will help you analyse your portfolio across various factors, just like a portfolio manager does.
Intelligent reports like -
Is your Portfolio construction ideal?
Are there any stocks in your portfolio that need your attention?
Are you heavily invested in one sector?
These reports could bring out invaluable insights about your portfolio and help you analyse it in detail, just like any smart investor should.
We would like to share that Portfolio Tracker is an organic tool that has gone through various upgrades in the past based on feedback & suggestions we've received from our valuable subscribers.
Making it a Portfolio Tracker that is, to a large extent, designed for and by our subscribers!
Please Note: Equitymaster's Portfolio Tracker is an online stock and mutual fund tracking tool. It is NEITHER a Portfolio Management Service NOR does if offer any personalized opinions whatsoever. Additionally, all the user data is strictly private and in no way used for making recommendations. Equitymaster does not offer portfolio management service and is not registered as a portfolio manager or investment advisor
Equitymaster's Intelligent Portfolio Tracker service is priced at Rs 330 per annum.
However, with your Hidden Treasure subscription, you will get it Absolutely Free!
And, you will also get…
Equitymaster's Private Briefing:

Never miss a single thing we publish

You'll be glad to know that we now release a weekly email titled "Private Briefing".

Private Briefing is my direct line of communication with our premium members.

Private Briefing offers an honest, transparent, and unbiased insight into what's happening in the Indian economy and the markets.

And it also provides a wealth of insights into what's happening within Equitymaster and the big macro themes from India and the world that could guide you make potentially profitable decisions.

The primary goal of Private Briefing is to connect the macro big picture to the aam investor's wallet. It will carry the house view of Equitymaster.

It will stay true to the core principles of sensible investing but will also offer insights into the latest trends and ideas from the world of money.

Now, Private Briefing is generally valued at Rs 60,000 a year. But if you subscribe to Hidden Treasure through this special invitation, you will get it for free for as long as you stay on as a member.

But wait…

There's more!

As soon as you join Hidden Treasure, you will also get Absolutely FREE Access to…
Equitymaster Investor Hour:

A Weekly Podcast

At Equitymaster we truly believe in the saying, "learning is earning".

And what better way than to learn from the very best in the business!

That's why, exclusively for the benefit of our valued premium members, we invite the smartest investing minds from across the world, to share their investing secrets.

This is a rare chance to go inside the minds of the investing gurus and ask questions that the mainstream media ignores.

You will hear directly from them about their best recommendations, how they found them, where they're investing now and much more.

We have already had Investing stalwarts like Marc Faber, Jim Rogers, Ajit Dayal, Vijay Bhambwani, and Rahul Shah share their ideas….

And there are many big names in the pipeline!

Now, I am sure you'll agree that this is an exceptional offer…

And something I REALLY hope that you would not miss out on.

But, before we go ahead and invite you on board…
Do Keep This In Mind…
As I am sure you're aware… Stock Market investments come with inherent risk.
So, we would recommend that you do not put all your eggs in one basket!
In our view, not more than 5-10% of total portfolio should be invested in Small Caps and even this portion should be diversified across multiple stocks.
* Please note that this allocation will vary from person to person. For something that works best for you, we recommend you talk to your investment advisor.
Even if just 3 out of these 5 companies turn out to be successful, they could more than make-up for the losses one could've incurred from the other 2…and still leave us with solid profits.
And just imagine if even one of them turns out to be like the star performers I discussed earlier…imagine the kind of great uplift it could give to any portfolio!
So you see, Small Caps, even though they hold high-potential, require smart and reasonable investments.
After all neither of us want one wrong pick to eat into our investments… right?
In fact, even after our years of experience in Equity research, tried and tested processes and an experienced research team… we've seen stocks missing the mark as well.
There could be many reasons behind this:
Maybe the Management becomes too greedy and takes short-term oriented decisions that affect long term prospects.
Maybe the company doesn't adapt fast enough to changing business environment.
Maybe the company loses focus altogether and starts sliding.
However we both know that Small Caps hold immense potential in them…
So, here's what we recommend:
Investment Note: If one is only investing in Large Cap stocks… he could be missing out on some of the most exciting money-making opportunities in the current market. Large caps add stability to a portfolio but high-potential small caps can give its earning a big boost!
So, even if one has a strong Blue-chips portfolio, we would recommend that diversifying it across different market caps to further bring down the risk and improve earnings.
However, in any case, one should not have more than 5 - 10% of his money in small caps.
* Please note that this allocation will vary from person to person. For something that works best for you, we recommend you talk to your investment advisor.
Now before we move ahead, allow us to confess that…
We've Made Mistakes in the Past too
Take MIC Electronics for example.
We had recommended the stock in July 2009 because we saw immense potential in their business plan and a huge opportunity in the industry.
They had performed well in the past and the industry was offering a huge opportunity.
But then things changed for bad.
The company missed out on an important contract and the stock price started sliding. The management's refusal to step-in and explain their stance further worsened the situation. Then there turned out to be some issues with the company's disclosures too…
So, we were forced to recommend our subscribers to stop their losses and sell the shares at 45% loss.
Here's another example where things changed for bad…
We had recommended Ahluwalia Contracts Ltd in August 2009 because we saw immense potential in their business plan.
Making 'landmark' buildings was this company's niche. It had a dazzling list of high profile and sophisticated buildings, a strong order book, remarkable financials and one of the best operating parameters in the construction industry.
But then things changed…
High competition pulled down the revenue, time & cost overruns increased the costs, company came under the scanner for CWG project and they even had an issue with the Provident Fund Department… And things were not going too well in its core business either.
So, we recommended our subscribers to stop their losses and sell the shares at 60% loss.
And then there was SREI Infra Finance where we incurred a 71% Loss…
However, over the years, our stock-selection process has improved a lot and the biggest credit for it goes to our proprietary risk-assessment tool…
ERM®: Our Proprietary Risk-Calculator
ERM™, or Equitymaster Risk Matrix, is our proprietary tool that we have developed after scrutinizing and researching the Stock Market for years.
A tool that looks into the financial health of the company; the past track record and even factors like how equipped is the management to take this small cap on its right growth path?
In short, in addition to testing the growth potential of a business, ERM® helps us minimize the risk taken as well.
All our Hidden Treasure recommendations are tested on ERM™ to ensure that they meet the parameters required to be strong investments.
So, after all this, what we can confidently state is this….
Fundamentally Strong Small Cap Stocks

Hold Immense Money-Making Potential…

As we shared earlier, the money-making potential in small caps is big!

But, it needs smart investments diversified across many small caps.

It needs constant tracking to ensure that the company is on the right growth path.

And it needs exhaustive research to ensure that the company's fundamentals are strong enough to withstand the harsh business environment.

And when one invest in such a company… one could generate a good amount of wealth in long-term.

Just like our subscribers.…

Here's what one of them wrote back to us sharing his experience…

"Equitymaster has made me more and more richer every year since my association with them. It has given me more wealth than my professional career. Convey my best wishes to all 52 members at Equity Master."

-- Dr C V Ajmera, Rajkot

So, we will reiterate… diversifying across multiple small caps will further bring down the total risk of investments.

And if even one or two of your small cap investments turn out as our winners below, the overall returns will get a big boost…

Plus, you will also get.…
Latest Edition of Equitymaster's
Stock Market Yearbook
Every year, we publish the latest and exhaustive data on Top 100 companies. Plus, a wealth of information on over 20 sectors, the Indian economy, mutual funds… all, in one place.
This invaluable information serves as a ready-reckoner for any smart investor.
Available in an easy-access PDF version, this Yearbook provides the latest data that could help anyone make smart investment decisions.
Priced at Rs 750 each, you will receive the latest edition right away. …Absolutely Free!
And there's more.
As soon as you sign up, as promised, you will get…
Instant Access To Full Information on
Steady Income Smallcaps-IV
Small caps have always been associated with capital growth potential.
In other words… the price of the stock could multiply over the years and generate long-term wealth for its investors.
However, we have zeroed in on 3 "Rare" Small Cap stocks that could not just create long-term wealth for you but will also pay regular dividends on the way.
Full information on these stocks is published under a Special Report titled "Steady Income Smallcaps-IV".
Now this report is normally worth Rs 1,950…
But today you can get this report Absolutely Free as well!
Here's a glimpse into these 3 rare small caps stocks:
Steady Income Small Cap #Steady Income Small Cap #1 You Could Consider Buying Today:

I think the best way to describe this small cap is in the words of the taxi driver who drove me to their corporate office, when I went down there to meet the management.

'Inka Brand toh raja jaisa hai.' - 'Guru', my taxi driver.

And as a consumer, I can certainly vouch for these words.

This B2C business commands around 50% market share in the niche in which it operates.

Yes, that's around half of the total market share!

Add to that the fact that it has stable margins…

A lean balance sheet…

Plus, strong cash flows…

And it becomes one of the safest bets you can make in the small cap segment today!

Steady Income Small Cap #2 You Could Consider Buying Today:

The second steady income stock is one of the best value migration stories that I have ever come across.

From being a simple raw material supplier…

This company has taken huge leaps in the value chain!

And today, is one of the largest players in the world in its niche segment.

It boasts of a mega clients like Ikea, D Mart, Taj, and Wal Mart.

In fact, the stock has seen significant insider buying…i.e. internal management buying its own stocks.

So, in my view, this is one small cap that might not remain unnoticed for long.

Steady Income Small Cap #3 You Could Consider Buying Today:

This is the second time I have recommended this company to my subscribers.

Because this rare small cap puts the biggest of the bluechips to shame!

But the best part about this business is that it generates cash so quickly that it can sell its products to the customer BEFORE it has to pay its bill to the supplier.

Add to that that it pays out over 50% in dividend payouts…

Has zero debt…

And the company enjoys a strong brand and parentage!

But the best part is that, right now, it is available at an extremely attractive price

In short, an attractively priced SOLID Small Cap…that pays regular dividends.

Thus, making it yet another rare Steady Income small cap you could consider buying today
Yes, in all the 3 cases, you could not just make big returns but also earn steady dividends and grow your investment in two ways at the same time.
In other words, these are 3 win-win stocks you could consider adding to your portfolio right away.
Now that you understand the risks and the returns potential from small caps, I'd like to extend this invitation to you…
I Invite You To Join Hidden Treasure
And Benefit From Our Research…
Hidden Treasure is priced at Rs 6,000 per annum.
And, if you look at the potential that lies in these stock picks, this price in itself seems appropriate…
However, as we shared earlier…
Right now, you we have something Extra Special for you!
Join Now and Get One Year Subscription to Hidden Treasure, with 12 High Potential Small Cap recommendation reports, at Just Rs 2,950 (Normal Price Rs 6,000)…
Yes, that's more than 50% Off!
In fact, Rs 2,950 for 1 year comes to just over Rs 240 per month! This is nearly the price of a cup of coffee at one of these new age cafes…
And for such a low price, you could potentially get 12 High-Potential Small Caps recommendation reports over a period of 12 Months… in addition to all the other benefits I mentioned above!
So, make the most of this opportunity and invest in fundamentally strong small caps that could potentially create long-term wealth for you…
We're sure that this is an extremely exciting offer for anyone looking for solid small caps..
Here are some of the small cap stocks we've picked out in the past and the returns they've generated for our members who invested on our recommendation:
| Stock Recommended | Change |
| --- | --- |
| Nitin Fire Protection Ind Ltd. | 139% in 7 months |
| Elgi Equipments Ltd. | 250% in 2 Years 1 month |
| KPIT Cummins Infosystem Ltd. | 288% in 2 years & 5 months |
| V-Guard | 123% in less than 3 months |
| Asahi Songwon Colors Ltd | 110% in 2 Years 5 months |
| Mayur Uniquoters Ltd | 100% in 1 year 1 month |
| Nitco Ltd | 124% in just about 7 months |
| Micro Technologies (India) Ltd | 93% in 1 Year & 8 months |
Past performance does not guarantee future results.
As you can see… the money-making potential in strong small caps is immense.
However, you need to invest smartly and with a long term perspective.
What To Do If You Aren't Planning
To Buy Any Small Cap Right Now…
See, we understand that the market uncertainty always leads many investors to completely stop buying any stock… leave aside a small cap.
In fact, if we look at the small cap sector, it has been a roller coaster ride for the past year or so…
In such a scenario, you might ask… "Why should I subscribe to your service at this point in time?"
And to tell you the truth, we appreciate if you do!
Because it shows that you are serious about your investments…
Yes this Rs 2,950 is an Investment in itself!
An investment that could help you pick some of the best Small Caps that the market has to offer.
And our "Buy at a Lower Price" Stock Rating ensures that you keep getting fundamentally strong small caps which you could track along with us and consider buying it as soon as it hits the Buy price (We clearly mention the Buy price in all our Hidden Treasure recommendations)
So, even if you aren't planning to buy any small cap right now, joining Hidden Treasure will keep you updated on some of the Best Small Caps that we recommend under Hidden Treasure. PLUS you will also get small caps which you can track along with us, and invest in as soon as they hit the Buy Price!
So, we would recommend that you do not postpone taking this decision and join us today in picking out some of the most solid small caps from the market.
And here's another reason you should join Hidden Treasure right away…
Joining Hidden Treasure could be…
The Only Investment
That Comes With Zero Risk
We accept that we told you that there are no investments with zero risk.
However, subscribing to Hidden Treasure comes with our 30 Days, No-Questions-Asked, 100% Money-back Policy!
So you have absolutely nothing to worry about…
Join us through this offer and experience Hidden Treasure yourself for the next 30 days before you make up your mind.
You will get instant access to our Hidden Treasure Report archives; access to download our Special Report -Steady Income Smallcaps-IV; try out our portfolio tracker with all the various intelligent reports it creates for your portfolio and also get one New Hidden Treasure Stock Recommendation Report.
If any time during these 30 days, you feel that this service is not for you, just give us a call and we'll refund the whole amount you paid!
Right to the last Rupee.
That's our Promise!
And you can also keep anything you download during this time as a thank-you gift from team Equitymaster for trying our service,
Sounds unbelievable… right?
However, we're here for the long-run and we would not want you to subscribe to a service that you aren't benefitting from.
In fact, here's something that could benefit our subscribers for a long term too!
Join Today…And NEVER Pay Full
Price For Hidden Treasure!
Now, you know that we have been forced to increase the price of our subscriptions in the past…
However, once you join Hidden Treasure through this invitation, your membership woud be covered under our Standing Instructions Facility.
So, every year, your membership would be automatically renewed for another 12 months…at the SAME discounted price of Rs 6,000 2,950 ONLY
Yes, even if the normal membership fee for Hidden Treasure goes up in future.
You will NEVER have to pay more than Rs 2,950 per year…for as long as you remain a member.
And rest assured that before every renewal, we will send you a reminder email…
Just in case you wish to change your card details…
Or even if you want to cancel your subscription.
The command of your membership is ALWAYS in your hands.
Sounds good?
So, let me sum it up…
Here's all that you'll get…
12 well researched and High Potential Small Cap Recommendation Reports over the year!
3 'Steady Income Small Caps' that you could consider investing in right away and see them grow while enjoying consistent dividends as well.
Quarterly Results Reviews of all our open Hidden Treasure recommendations.
Monthly Performance Review of all our Open Hidden Treasure recommendations.
Free access to our "Intelligent" Portfolio Tracker worth Rs 330 per annum.
Equitymaster's easy-access Stock Market Yearbook 2019 Worth Rs 750, this is invaluable data on top 100 companies of India.
Free access to Private Briefing (Worth Rs 60,000 per annum)
So, if you're interested in investing in small caps… THIS is the best investment you can make!
Our research team will not just pick out some of the strongest small caps, available at a discount, but also track them consistently for you and keep you updated.
And the current subscription plan makes it a perfect time to join this exclusive club!
Click Here to Join Equitymaster's Hidden Treasure at Just Rs 2,950…
Okay, one thing I missed out on sharing…
Our Star Performer that has given
10,574% returns in 9 Years, 8 Months!
We had recommended this stock on 15th January 2009.
Yes, we haven't given a Sell on it yet.…
So, I'm sure you'll understand that I cannot share the name of the stock here…
However, this stock delivered a profit of 10,574% in just 9 years and 8 months till September 2018.
Had one invested just Rs 10,000 in this stock when we recommended it, this ONE SINGLE investment would be worth Rs 1,067,400 in 9 years and 8 months!
This is the money-making potential in small caps!
At this point, price should not even be a factor because the money-making potential in these stock picks is such that even a single stock turning into a winner could pay for the subscription and generate huge returns as well.
So, don't delay…
Click Here to Join One of our Most Popular services at Just Rs 2,950!
I look forward to you joining us and creating long-term wealth from some of the most-lucrative small caps out there.
To your Wealth, Always,
Warm Regards,


Rahul Goel
CEO, Equitymaster
P.S.: Over a decade of researching in and picking out high-potential small caps has taught us many lessons. Lessons that set us apart from any other service out there and lessons that are already proving out to be profitable for our valued subscribers. However, don't take our word for it… Click Here to Try Hidden Treasure without any risk through our 30 Days Money-back Policy.
P.P.S.: Here's what one of our subscribers shared about his experience with Equitymaster…
"Until last year I was skeptical in spending money to avail financial services. Somehow, I did not trust anyone after 2008 crash. But then I decided to take the services of Equitymaster for two reasons:
Firstly, there are not just "BUY" recommendations. Subscribers are also advised when to Sell. It takes guts to advise readers to sell the stock for which buy was recommended, even if it means selling on loss. This speaks a lot about the commitment of Equitymaster towards the financial well-being of its readers and subscribers. Secondly, for every service that you offer, there is also an advice on who should really take this service. This shows the commitment of Equitymaster towards giving best services to its readers.
And today after subscribing for StockSelect, Hidden Treasure and ValuePro I don't regret the decision to avail financial services from Equitymaster. I now have a healthy portfolio and am confident that I will achieve my financial goals in due time."
-- Gaurav Srivastava, Pune
Click Here to Join us in our efforts to find out the rare High Potential Small Caps!
P.P.P.S.: If you have any queries, please do not hesitate to contact us at +91-22-61434055 or Write in to us. We will be delighted to assist you!