Dear Reader,
The numbers are out and Modi's second stint as PM is now confirmed.
On this occasion, I want to email you a copy of our new special report titled, "7 Stocks to Profit From The Rebirth of India".
This report reveals 7 stocks that could multiply greatly in the next 5 years during Modi's second term as the PM…
Also aided by an extremely rare, once-in-2000 years economic phenomenon we call the Rebirth of India.
Yes! We Indians have never seen anything like the Rebirth of India in the past. And I doubt we'll see anything of this scale in the future again.
And we believe Modi's coming to power again could accelerate the Rebirth of India and make substantial returns for investors in the long run.
That's why our Co-Head of Research, Tanushree Banerjee, has picked out 7 stocks that are placed to grow substantially…3-4 times in the next 10 years…riding on this rare phenomenon and Modi's victory.
These stocks range from sectors like defense, banking, energy, auto and more. And full details on them are included in our new special report titled, "7 Stocks to Profit From The Rebirth of India".
Now here comes the best part…
This special report is normally worth Rs 1,950. And it's not available anywhere else.
But if you act immediately…then no matter where you live in India or the world…we'll email you this report RIGHT AWAY for virtually FREE.
Now why are we doing this?
Let me explain…
Hi, my name's Rahul and I've been waiting 24 years to write you this letter.
I wish I could have written to you sooner, but the timing had to be perfect.
You see, if I'm wrong about what I'll share in this letter, it could ruin me. But if I'm right, you could have an opportunity to make a fortune.
So, you understand why I had to wait for so long…
I wanted to be 100% sure of my research, which I now am.
Every day since 1995, I have carefully studied the Indian economy and stock market.
Though we've seen amazing progress over that time, I think it's nothing compared to what's coming.
Yes, allow me to repeat that once again…
I believe that the best of what we've seen is nothing compared to what's coming!
I believe that from Uttar Pradesh to Tamil Nadu, and from Gujarat to Assam, the living standards of hundreds of millions of Indians, are about to take a giant leap forward…
I'm talking about better jobs, bigger salaries, and more financial security than ever before.
But for a small group of Indians, which I believe you belong to, the potential riches could be even bigger…
With a few well-placed investments (which I'll tell you more about shortly), one could potentially make generations of wealth over the next few years.
I know that sounds crazy, but I am not alone…
Indian investing guru Rakesh Jhunjhunwala recently said,
"We are just at the start of what is going
to be a very long bull market."
Ridham Desai, a managing director at Morgan Stanley India, said:
"We've just started. The party has just begun."
And in a recent interview on CNN, Warren Buffett, considered the world's greatest living investor, said:
"…the potential for India is incredible."
The experts agree, India is about to take off in a way we've not seen in our lifetimes…
I believe the boom that followed the end of the License Raj in 1991, was simply a small taste of what's coming.
In fact, you need to go back 2,000 years to truly understand how big this opportunity could be.
Over the next few pages, I'll share with you everything that's happening right now. And the dramatic impact it could have on the lives of regular people like you and me.
For instance…
On the 6th of November 2017, the delegates of a global financial institution had a meeting with the Prime Minister and the Finance Minister of India.
This meeting was extremely significant because it has a high potential for bringing in GIGANTIC sums of long-term foreign investments into our country. Larger than anything we've seen before.
I'll tell you all about that in a minute, but you should know this: India is on the verge of not just this, but a series of transformative events that could accelerate our economy's growth to a level we haven't seen in millennia.
And as I said: the aim of this letter is not academic.
I'm writing this to show how one could use this period of massive economic growth to amass life-transforming wealth for himself and also his future generations!
The last time something not even half this big happened, Indian investors had a chance to turn Rs 1 lac into Rs 44 lacs…or into Rs 1.08 crores…or even into Rs 4.89 crores in around 25 years.
This time around, investors could potentially make bigger – much bigger -- returns.
But I must warn you: the largest gains (the mega gains) will go to those who act early. So if this sounds exciting to you, you must be prepared to jump on this opportunity right away. Without losing a second more.
In fact, I will also reveal 7 ways I believe anyone could use to potentially make a fortune from this very rare opportunity.
But please, read this letter right now, because as you'll see in the letter below, the sooner you get in on an opportunity like this, the bigger your potential gains could be. You don't want to be remembering this letter later, regretting that you and your loved ones have missed out on the greatest wealth creation event in Indian history…
MUCH BIGGER than 1991!
If you walk through the bustling financial district of Mumbai, or "Cyber City" in Gurgaon, you can see how far India has come in just a couple of decades…
Huge corporations and fast-growing startups, fancy restaurants and Rolex stores, are everywhere.
This is just a fraction of the progress that was made since Prime Minister Narasimha Rao ended the License Raj in 1991 and opened up the Indian economy.
The overall effect? From 1991 to 2017, India's GDP grew nearly 10 times!
And that macro boom had a hugely positive effect on individual investors, growing the average Indian's income over the same period six times too.
For the first time in India's history, luxuries like phones, TVs, refrigerators and even cars are affordable to many.
But pay attention to this: as good as that was to Indians across the board, a small handful of Indians did even better. Much better!
How? By investing in companies that benefitted most from the end of the License Raj.
For example…
One major cement manufacturer, Ambuja Cements, saw its stock multiply 3 times in just 1 year post 1991!
But it didn't stop there. It went up a whopping 4,348% in 26 years till 2017.

Not an Equitymaster recommendation in 1991
Meaning that investing just Rs 100,000 in Ambuja Cements in 1991 would have given Rs 44,48,000 in 2017.
Then we have L&T…
L&T grew 10,725% in 26 years from 1991 to 2017.

Not an Equitymaster recommendation in 1991
Again, investing just Rs 100,000 in L&T in 1991 would have given Rs 1,08,25,000 or Rs 1.08 crores in 2017.
After this, there was Dr Reddy's Lab too…
This company grew 48,848% in 22 years between 1992 and 2014.
Not an Equitymaster recommendation in 1991
So if a person had invested just Rs 100,000 in Dr. Reddy's Labs in 1992, it would have given him a whopping Rs 4,89,48,000 or 4.89 crores in 2014!
Isn't that amazing?
Just imagine – just one such stock could be enough to build wealth lasting generations.
There's no doubt this was the case for many, many early investors who smartly took action back then at the beginning of the surge.
For instance, one investor who made a fortune from the end of the License Raj is my friend Ramesh Damani (also known as the "Nawab of Dalal Street").
When Ramesh spoke at Equitymaster Conference 2018, the Indian markets were in a tailspin as a result of the Union budget, fear of the government slipping on fiscal discipline, and tremors in the US stock market.
But Ramesh wasn't overly concerned with any of this. He was all about grabbing great opportunities when they present themselves.
For instance, Ramesh bought Infosys after it went public in 1993 and made one hundred times his money.
And here's the best part…
Despite the incredible success he's already had, Ramesh recently told everyone at the Equitymaster Conference that "the best days of our country are still ahead of us."
I understand this may be hard to believe, but I repeat, what's happened over the last 24-25 years is just the beginning.
You see, India is still a tiny shadow of its former self…
India's TRUE Potential Will Blow Your Mind
In the Tower of London, sitting behind bombproof glass, watched by 100 hidden cameras, and protected by 22 armed guards, is the Crown of Queen Elizabeth.
The crown is made from platinum and decorated with 2,800 diamonds. But the most impressive of all these diamonds, is the legendary Koh-i-Noor. The Koh-i-Noor, as you probably know, was mined in India, hundreds of years ago.
It's worth more than an estimated $1 billion…
And it's a small reminder of India's rich history.
Blessed with an abundance of natural resources, and easily accessible by land or sea, India was once the economic center of the ancient world.
The Silk Road and Spice Trading Routes
Brought Rich Rewards to India…
Source: NASA/Goddard Space Flight Center
Merchants came from Europe, Africa and Asia to buy sugar, spices, peppers, cotton, silk and more.
Our country was flooded with gold and silver.
According to British economic historian Angus Maddison, India was the world's richest nation from 1 to roughly 1,500 AD…which is about 2,000 years ago.
You can see in the chart here, India once accounted for about 33% of the world's GDP (that's more than what the USA contributes to world GDP today)…
India Was the World's Richest Country for 1,500 Years!
Source: Wikipedia/M Tracy Hunter
But what you can also see in this chart, is India's steady fall from the wealthiest nation in the world, to one of the poorest.
Centuries of war, looting, and colonialism left us with virtually nothing by the mid-twentieth century.
But there's no need to lose hope, because we believe India is at the verge of an incredible rebirth…
India Could Be the World's
Richest Country Again…
Yes! Impossible as it might be to imagine, I predict we could be one of the world's wealthiest nations again.
The chart below all but proves it…
According to data from the World Bank, India's GDP in 1991 was the 17th largest in the world.
And the most recent data from the World Bank now shows, India has jumped eleven places, becoming the 6th largest economy in the world.
Yes! In fact, just 75 years after winning independence from Britain, we're on track to be richer than our old rulers…
Getting Rich is the Best Revenge!
One of the challenges India has faced since the colonial period has been the relentless effort of richer countries to appropriate its resources and wealth away from India through economic manipulation, forced negotiations and sometimes outright theft.
For instance…
In 1849, the British forced 10-year-old Sikh King, Duleep Singh, to give up one of India's most valuable treasures…
The Koh-i-Noor diamond.
It was a symbolic end of India's reign as a world superpower. And the unabated plunder continued for nearly a century after that.
But the scenario is set to undergo a dramatic reversal very soon….
Source: data.WorldBank.org
As the United Kingdom's GDP plateaus, India is on the path to overtaking its
old rulers and becoming the world's 5th largest economy…
Fact: As Western economies are stuttering and stalling, India is still growing.
One recent study by Harvard University concluded that:
The economic pole of global growth has moved over the past few years from China to neighboring India, where it is likely to stay over the coming decade." – Harvard University Study
In other words, researchers at Harvard University think India is the most important economic growth story in the world right now--NOT China and NOT the USA.
And according to a news report, Jim Walker, Chief Economist of Asianomics, says that:
"India is a big story that isn't going away for 30 years."
But despite everything we've seen so far, India accounts for just 3.2% of the world's GDP right now.
Remember, over 2,000 years ago, India contributed about 33% of the world's GDP.
In other words, if India's history is any indication, our economy has the potential to grow TEN times bigger from here!
But before I tell you how this is possible, let me properly introduce myself and reveal my plan for you readers to profit from this once-in-a-lifetime event…
My Entire Life's Work Has
Prepared Me For This…
Like I said earlier, my name is Rahul Goel.
I'm originally from the small industrial city of Bareilly in Uttar Pradesh. But like most ambitious young men, I moved to the "big city" as soon as I could.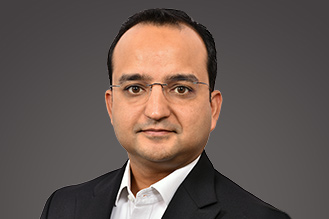 Rahul Goel, CEO Equitymaster
I arrived in Mumbai in 1995 to take a job as a financial analyst at a brand-new company called Equitymaster.
We're based in Nariman Point, Mumbai. Right in the center of India's financial heart.
Our neighbors include the biggest banks, mutual funds and asset managers in the country. But as I'll explain shortly, we're nothing like our neighbors…
You might have heard of us before. But back in 1995, no one had.
When we started out, we were the only financial website in all of India. There were 10,000 internet users in the entire country at the time.
It's hard to imagine now, but people used to think the internet was a fad that would never take off.
In fact, popular US magazine Newsweek published an article on why the internet will fail.

Ironically, the reason we started Equitymaster was to offer people like you an alternative to "mainstream" views like this…
That's because the "mainstream" often gets it wrong.
Our view was that independent, unbiased financial research can potentially guide one to bigger profits, more often.
It turns out we were right about the internet…
Today, we have 1.7 million readers from all over the world.
And as we progress, you will recognize that we have a proven track-record of predicting economic trends and guiding subscribers in profiting from them.
For example…
In early 2000s we predicted a big shift of customers and corporates from the heavyweight public-sector banks to nimble and technologically savvy private sector ones. Stocks like HDFC Bank and Axis Bank (then UTI Bank) became 20 baggers and 6 baggers for our subscribers within a decade.
Then we predicated a big surge in the demand for commodities like steel, aluminum and cotton globally and the shift in sourcing from China to India. Our recommendations on stocks like Hindalco doubled within months.
The shift in demand from patented to generic pharma was a trend that Equitymaster analysts were amongst the earliest ones to predict. And many of our recommendations like the ones on stocks like Cipla, Glenmark Pharma, Lupin, Sun Pharma etc gained between 50 to 100% from this prediction, within two to three years.
India's consumption story is something we have been stressing on for over two decades with recommendations on stocks like Asian Paints and Titan way back in 2002. Needless to say, these have been our biggest four digit gainers.
The wealth creating potential that we saw in India's IT sector right from early 2000s are evident in the gains that stocks like Infosys and TCS have fetched for Equitymaster subscribers. TCS was a ten bagger in the last decade until 2018.
And there are many more such examples.
But we believe what we've got right now is bigger than any trend we've come across before, and potentially the greatest economic opportunity of our lifetimes…
The Rebirth of India…
As India's economy continues to grow at rapid pace, we believe our country will literally lift itself from third world to first world, and become a world superpower once again…
Leading to what we call the Rebirth of India.
As I've tried to demonstrate already, the likelihood of another mega surge of growth is very high. And we believe the benefits of that growth could be widespread, improving the lives of hundreds of millions of Indians in almost every part of the country.
But the benefits will NOT be uniform.
We predict that most people could enjoy a modest but measurable improvement in their daily circumstances. Some could make sizeable gains in the market, and see their incomes and net worth rise.
But as with every economic boom in history, a select few could benefit exponentially …as their incomes soar, bank balances multiply and their networths reach great heights – making not just  them but also their future generations financially secure.
So if you would like to be one of those few and make your life immeasurably better, please do yourself this one favor right now:
Read this letter till the very end, and then, if you find the case I'm making compelling, act immediately by following some of the recommendations I'll be making.
Right now you must be wondering what reasons I have for predicting this Rebirth of India. Why am I – why is my team at Equitymaster – so confident this will happen?
9 Factors That Could Propel India
To The Pole Position…
As we showed you earlier, India has already made incredible progress over the last two decades.
Sprawling multiplexes and malls to dirt-cheap 4G mobile internet – Indians have it all today.
And the Indian space agency, ISRO, is in fact the go-to choice for commercial satellite launch missions…
Source: ISRO
But as I said earlier, we believe what we saw from the end of the License Raj until now, was simply a warm up for what we could see happening in the coming years.
Yes! I am now more certain than ever, India is about to make a "quantum leap" not seen in a 1,000 years.
Put differently, my team and I are predicting that over the next few years, India will complete its transition from "developing" to "developed".
And at the center of this dramatic transformation are a series of revolutionary reforms.
Now before I tell you more about these reforms, let me make something clear first…
It's certain that you may have already heard or read about these reforms before. And like most people, maybe even dismissed them as mere political stunts that will have hardly any impact on the reality.
But as one of India's leading research firms…
One that's been in operation for more than 20 years…
It's our unbiased and objective view these reforms are indeed transformative and could truly revolutionize the Indian economy and regular people's lives in the years to come.
In fact, the highly respected and very successful entrepreneur V. Vaidyanathan of IDFC First Bank also gave a big "thumps up" to these reforms while speaking recently at India Economic Conclave 2018.
Mr. Vaidyanathan opined that these reforms have successfully put India on the road to becoming a US$5 Trillion economy in the coming years.
And the truth is many of these reforms have been long due and even decades in the making.
So we would have backed these reforms regardless of which government was launching them.
I'm talking about reforms like…
Jandhan

As you may know, on 28th August 2014, the Indian Prime Minister launched an ambitious financial inclusion programme called the Pradhan Mantri Jan-Dhan Yojana(P.M.J.D.Y).

The aim of this programme was to bring 7.5 crore low-income households under the banking net.

And what do we know?

As of 27th May 2018, 31.6 crore Jandhan accounts have been opened in all.

And get this, a total amount of Rs 81,203 crores deposited in them.

Yes! The growth in Jandhan accounts has led to a growth in savings and current accounts on the whole.

Source: RBI, pmjdy.gov.in

As a result, millions of poor people now have access to debit cards, loans, insurance and even pension. And this has opened up new avenues for them that didn't exist before.

The latest report of the World Bank titled Global Findex Report 2017 cited that adult bank account holders in India have increased from 53 per cent in 2014 to 80 per cent in 2017.

 As per a statement from the World Bank…

"Since 2010, more than 55 countries have made commitments to financial inclusion, and more than 60 have either launched or are developing a national strategy… Our research indicates that when countries institute a national financial inclusion strategy, they increase the pace and impact of reforms."

We are confident that our Jandhan accounts too could play a huge role in bringing about financial inclusion and putting the Indian economy in overdrive in the coming years…

So that's one factor that will propel our economy forward to what we're calling the Rebirth of India. Here's another…

Digitization

When people were forced to go cashless post demonitezation, many were actually averse to the idea. A lot of people felt it was risky, or quite a few weren't tech-savvy enough to understand how to make digital payments.

But the digitization of payments slowly but surely took off. And people started using digital payments (UPI, for instance) even for low-value transactions.

One could recharge mobile phones or book a ticket for a movie. Or even pay for electricity and LPG using UPI now.

But UPI is beneficial not just for regular folks but also for the economy on the whole…

Given the ease of using it, the Unified Payment Interface has registered transactions worth a whopping Rs 116,000 crores between Aug 2016 and Mar 2018.

Source: National Payment Corporation of India

And this is most likely just the start.

We believe digital interfaces can, in the long-term, help reduce the amount of black money in the system, increase government revenues and give a boost to the economy on the whole.

Again paving the way for the Rebirth of India.

Then we have…

Aadhaar

In January 2009, the Indian government established a statutory authority, Unique Identification Authority of India (UIDAI), with the task of collecting biometric and demographic data of people, and thereafter allotting a unique 12-digit number called Aadhaar to each individual.

Aadhaar is the world's largest biometric ID system, and more than 1.17 billion Indians have Aadhaar as of 15th Feb 2018.

Now Aadhaar has a large number of uses. To name a few…

It helps eliminate corruption in Government schemes
It helps curb black money
And it helps deliver subsidy and Government benefits such as mid day meal programs more effectively

And we can say the use of Aadhaar is already paying off…

Source: Unique Identification Authority of India

Then linking Aadhaar to bank accounts while filing income tax returns can be considered as one of the reasons for the rapid spurt in the number of taxpayers in India lately.

Just take a look…

Source: IncometaxIndia.com

Now, that's huge.

Better tax compliance can lead to more collections…which in turn could be spent by the government more effectively, again by using Aadhaar!

As per the UIDAI Chairman's statement in a news article in July 2018, an analysis of the departments of petroleum and natural gas, food and public distribution, rural development and others showed that Aadhar has helped India save over Rs 90,000 crore.

All this money could be used for building infrastructure, providing better amenities to people, or for other economy boosting measures….

Again paving the way for the Rebirth of India.

After this we have…

Goods and Services Tax

On July 1st 2017, the Indian government launched the Goods and Services Tax or GST.

The aim of GST was to replace a slew of indirect taxes with one unified tax – which in turn would help bring down prices of common goods, boost production and check black money to name a few benefits.

As you can see below, the GST collections have been steadily increasing since its launch. And GST collections for the financial year 2018-19 are expected to cross Rs 13,00,000 crores.

Source: Ministry of Finance

Now one sector that has benefitted immensely from GST is the manufacturing sector.

Yes! The IIP (Index of Industrial Production) data revealed that the manufacturing sector output has witnessed sharp and sustained growth since the implementation of GST.

And I believe that this is just the start. In the years to come, and yes, you need to see this over years and not months, I believe the growth will only accelerate.

Just to take one example…

India's logistics sector is also expected to gain significantly from GST. Why?

Before the launch of GST, the transport industry had to spend a lot of time and resources on tax compliance and deposit of inter-state sales tax. Due to this, while a truck in the US covered 200,000 kms a year on an average, a truck in India covered only about 50,000-60,000 km a year.

But after the introduction of GST, the interstate travel time for trucks is expected to drop by 20% as there will be no interstate check posts because of a unified tax.

Isn't that great? And this is just the start.

On the whole, GST is expected to dramatically reshape India's booming 2.4 trillion dollar economy.

Leading again to what we call the Rebirth of India.

Real Estate Regulation Act

It's common knowledge that in many cities and towns across India, delivery of completed projects is delayed for many years post the promised delivery date, with nowhere to turn to for the home buyers who put their hard-earned money into these projects.

That is exactly the issue the Indian government wanted to address with RERA.

The Government of India enacted the Real Estate Regulation Act or RERA with the aim to create a more fair transaction between the sellers and the buyers of properties, and make the scenario more buyer-friendly.

Among many things, RERA mandates that…

Only registered developers can launch projects
Developers cannot advertise their projects and seek bookings without getting all the required permissions
Developers/project promoters have to make all necessary disclosures about projects
70 percent of the money collected from buyers (including land cost) has to be deposited in an escrow account to ensure that it is not diverted elsewhere
If the project promoter fails to deliver home as per agreed deadline, they are bound to return the entire money invested by the buyers along with pre- agreed interest rate mentioned in the contract.

And so on!

Now how effective has RERA been so far in reality?

Reports show that tightening of rules has already brought down housing prices in the major cities in the last few years…

Source: Ministry of Housing and Urban Affairs

And with the tight enforcement of RERA, things could get even better for homebuyers in the years to come.

But that said, RERA is not just for homebuyers…

Industry body PHD Chamber feels that RERA, if implemented with a positive approach, can help boost the GDP of the country too.

Vice-President of PHD Chamber, Rajeev Talwar said at a Conference, "RERA is yet another big step forward … its implementation in positive manner can boost the GDP of the country which dipped marginally in the previous fiscal."

Think about it – right now a number of real estate projects are plagued with delays, disruptions and abandonments.

Following RERA properly could ensure that more projects are completed within the set timeframes, and lead to overall real estate sector growth.

An article in the Economic Times stated – "On the positives, it has increased transparency and credibility leading to higher domestic and foreign investments as investors are now looking at Indian real estate with renewed vigour. The realty market is experiencing consolidation as unorganized players are struggling to cope with stringent compliance norms under RERA."

Which means RERA could possibly be another supercharging factor for the Indian economy in the coming years…

Leading once again to what we call the Rebirth of India.

Also there is…

Bankruptcy code

The new Insolvency and Bankruptcy code is yet another move that has bolstered a positive sentiment in the business arena.

As Raamdeo Agrawal of Motilal Oswal put it…


"If you failed in business before, nobody thought there was a price to pay. Now, people aren't so sure."

Yes! As per an article in the Economist in April 2018, a dozen large firms, that were in effect pushed into bankruptcy by the authorities last summer, account for $33.4 billion of bank debt. And another 28 cases due to be solved by September 2018 which account for another $33 billion.

Earlier, all these companies would have felt there was a way to get away.

But IBBI chief M S Sahoo feels the new Bankruptcy code has brought in behavioural changes among stakeholders. The consequences to be faced later are deterring the management and promoters of a company from filing for insolvency, instead convincing them to make best efforts to avoid a default.

And the Bankruptcy code is slowly but surely producing results…

Source: RBI

As per an article in Times of India in May 2018…

Over 2,100 companies have cleared loans to the tune of around Rs 83,000 crores thanks to the new Insolvency and Bankruptcy code.

This in sharp contrast to the earlier scenario where companies would be locked in insolvency disputes for years, and promoters of those companies would be leading their lives merrily without any fear.

So this law could help unlock money trapped with companies earlier and release it back into the financial system…

Leading again to the Rebirth of India.

Internet Penetration

India is now the world's second-largest mobile phone manufacturer under the 'Make in India' initiative.

Samsung recently set up a factory in Noida for manufacturing 120 million smartphones every year. And market research company eMarketer said recently that more than a quarter of India's population or 337 million people would use a smartphone in 2018.

That's a 16 per cent growth over the previous year and the highest rate of any country in the world.

Source: TRAI

And this boom is not limited to smartphones only. Feature phone sales too have been on an upward swing.

That's right! As per market research firm Counterpoint Research, feature phones grew at an astonishing 55% in the fourth quarter of 2017. Longer battery life and lower cost have made feature phones more appealing in tier-II, tier-III and rural areas.

The result?


Easy access to mobiles…and more importantly mobile internet…has opened up tremendous new possibilities and opportunities for users.

As per the Telecom Regulatory Authority of India…

As of December 2017, India is second highest in terms of total Internet subscribers with over 462 million Internet subscribers.

And this number is only going to go up from here…

Source: TRAI

What's more, as per the TRAI, 7 out of 8 users access internet on their mobile phones today.

According to IBEF, due to this rising Internet penetration, India's internet economy is expected to double from US$125 billion as of April 2017 to US$ 250 billion by 2020, with ecommerce playing a big role in it.

Once again paving the way for the Rebirth of India.

Talent Surplus

US-based global organisational consulting firm Korn Ferry has said that while the Asia Pacific (APAC) region would face a talent deficit of 47 million workers, India on the other hand would have a talent surplus of around 245.3 million workers by 2030.

Yes! Take a look at this chart…

Source: population.un.orgI

Bhavna Sud, Client Partner, Korn Ferry India, said: "The talent crunch will severely impact the growth of key markets and sectors across the region. India however, has the unique distinction of having a talent surplus right now and will continue to do so in 2030."

So while other nations struggle to find people to work, India would have an oversupply of people willing to work.

But that said, we all understand that having more number of employable people will not result in any kind of benefit until and unless they can be properly utilized.

Ejaz Ghani, a lead economist at the World Bank, writes in livemint…

"Investing more and more efficiently in people will enable India to tap into its demographic divided, and prepare the country for the future. There is a powerful link between these investments and economic growth, stability and security. Investing in people through healthcare, quality education, jobs and skills helps build human capital, which is key to supporting economic growth, ending extreme poverty, and creating more inclusive societies."

And we believe India has taken a number of steps in this direction in the last few years already.

Various initiatives started by the government like Make In India, Skill India, Start Up India, Stand Up India, Digital India and others are all important steps in this regard.

Programmes to build infrastructure and connect India are picking up pace. As per the Make In India website –

"New railway lines have been constructed in 2017 at an expenditure of Rs4,531.93 crore. A five-year plan to build 83,677 km of roads has begun. Of this ambitious target, the Bharatmala Pariyojana programme will account for 34,800km of roads and create 14.2 crore mandays of jobs in the process."

In addition, the Make In India website also says…

"More than 100,000 Gram Panchayats or Village Councils now have access to high-speed broadband, thanks to Government of India's BharatNet project. BharatNet is probably the world's largest rural broadband project. As on December 31, 2017, 254,895 km of optical fibre cable had been laid across 109,926 Gram Panchayats as part of the project."

In the 2017-18 budget, the government set aside Rs. 17,000 crore – the highest ever allocation to this sector, under the Skill India Mission.

Now the long-term impact of all these measures is yet to be seen.

But we believe that this one advantage by itself, if properly used, could lead to the Rebirth of India.

And I haven't even come to the best part yet…

These 8 factors could on their own give a big boost to the Indian economy and stock market leading to the Rebirth of India.

But there's another big factor that could tip the scale in India's favor and make it happen sooner than expected…
A Flood Of Money Could Be Coming
Into India Soon…
Here's some more good news…
In November 2017, a delegation from the Pacific Pension Institute (PPI) called on the Indian Prime Minister.
Simply stated, the Pacific Pension Institute or PPI, is a platform of 111 pension funds, endowments and sovereign funds from around the world.
And PPI currently controls over $15 trillion in assets.
Assuming 1 dollar equals to 70 rupees, that comes to a whopping Rs 1,050 trillion or Rs 10,50,00,000 crores in assets.
In comparison, here are the quarterly average assets under management numbers for some of the best mutual funds in India…
ICICI Prudential Mutual Fund – Rs 293,300 crores
HDFC Mutual Fund – Rs 289,200 crores
Reliance Mutual Fund – Rs 243,600 crores
Aditya Birla Sun Life Mutual Fund – Rs 241,100 crores
SBI Mutual Fund – Rs 205,300 crores
*Source HDFC AMC's DRHP - As of December 2017
Yes! This gives you an idea of how huge and significant PPI is.
But wait, how does that make any difference to India?
Let me explain…
You see, Lionel C. Johnson, President of PPI, feels that relative to other Asian economies, India's growth trajectory is very impressive and the demographic promise of India is really attractive.
Some of the things to his liking in India include - "the build-up of a middle class, consumer economy, the prospects for the transition of the agriculture sector, an expanding private sector."
In my view, these are good signals and even if they invest 10% of the assets they control in India, it could be a HUGE game changer for our country….
And just to put this into perspective…
10% of PPI's assets is US$ 1.5 trillion.
Now here's an interesting fact…
The total amount of money FIIs have invested in India, ever, is just US$ 200 bn.
So even at 10%, the funds from PPI would be more than SEVEN TIMES the amount of money that FIIs have put into Indian stocks markets since 1991.
Yes, that's how large a game changer PPI can be for India.
In general, whenever inflows into the stock market are high, it shoots up sooner rather than later.
Take a look …
Source: BSE, NSDL
You'll see that whenever the net FII investment has been in the positive, the markets have taken off too.
Secondly, there's something even more important to note here…
PPI isn't like your regular Foreign Institutional Investor who invests for small periods and pulls out the moment the markets turn negative.
No! PPI funds basically look for BIG gains, and they are likely to remain invested in India for a very LONG time no matter what happens in between.
This in turn could have a big impact on India's economy and the stock market in the years to come.
And there's more…
How A Series Of Right Measures
Like We're Seeing In India Now Led To
Multi-Decade Growth In Other Nations…
Let us consider some examples of how a series of measures in the right direction…coupled with the presence of the right conditions…propelled the economy to a multi-decade growth phase…
Eventually leading to a massive surge in the stock market too…
The United States in the 1980s:

In the early 1980's, the United States was reeling under the worst recession since the Great Depression of 1929. President Ronald Reagan inherited an economy that was suffering from both double-digit economic contraction and inflation.

So to get the economy rolling again, Reagan proposed a four-pronged economic policy to…

Reduce government spending on domestic programs;
Reduce taxes for individuals, businesses and investments;
Reduce the burden of regulations on business; and
Support slower money growth in the economy.

The most important reform of all was to aggressively cut income taxes from 70 percent to 28 percent for the top tax bracket, while also cutting the corporate tax rate from 48 percent to 34 percent.

This was undoubtedly a significant reform. But could cutting taxes alone have brought on stock market bull run on its own? No!

One factor that enabled massive economic growth in the US was a growing working age population.

The late 1980s saw the entry of a large number of baby boomers into the labour market providing a large workforce and leading to a consistent growth in the GDP for many years.

Source: World Bank

Then financial inclusion in the form of growth in the credit available was another contributing factor…

Source: IMF

Then there was also the growth of computers and internet in the US households…

A report by the US Census Bureau states that only 8.2% of households owned a computer in 1984. But by 2011, this number rose to 75.6%.

Similarly, only 7.07% of households had access to internet at home in 2000. By 2011, this number rose to 88.32%.

The spread of internet led to the birth and exponential growth of companies like Google, Facebook, Amazon and several others.

On the whole…between 1982 and 2000, 40 million new jobs were created. Having more money in their hands changed people's lives in ways they had never imagined.

But here's the most important development of all…

Many middle-class Americans wishing to grow and flaunt their wealth rushed to invest in the stock market. The result?

A bull market starting from 1982 attracted a large number of new investors. And despite the hiccups from time to time after that, the market took off on an extended upward climb…

Source: World Bank

Now get this…

Investing US$100,000 in Dow Jones in 1980 would have given US$2,079,428 or US$2.07 million in 2017.

A growth of nearly 20 times in 32 years!

And this isn't the only such example…

China in the 1980s and 1990s:

In 1949, Communist Party leader Mao Zedong rose to power with the ambition to transform China from a rural economy into an industrial giant.

Heavy industry was nationalised and huge resources shifted to it. Farms were collectivised into large communes and farmers given targets to meet.

The period 1949-76 was a disaster for the Chinese people. The inability of the farmers to meet quota expectations caused "The Great Chinese Famine," where nearly 30 million people died of hunger.

But by 1976 when Mao died, it was clear these reforms had failed. China was staring at yet another famine and isolated on the global stage as well.

In 2008, CNN's Beijing Bureau Chief Jaime FlorCruz wrote in an article about the life in China during the late 1970s…

"Virtually everyone had a job 30 years ago, but they earned little money, and there was little to buy. Supplies of basic commodities were so tight that residents were doled out ration coupons, required to go with cash to buy cotton jackets and clothes, grain, and cooking oil. No coupons, no transaction.

Consumers in the late seventies coveted the so-called "four big things" -- a radio, a bicycle, a sewing machine and a wristwatch. And they were available only in special shops, like the Friendship Store."

However, according to an article published in BBC News, in 1978, Deng Xiaoping became leader and took up a series of economic reforms aimed at boosting foreign investment and growth…

He ended collective farming, and gave farmers a free hand to choose what crops to grow and to sell any surplus for a profit
He encouraged foreign trade and investment through joint ventures
He created Special Economic Zones where investors were given tax concessions in exchange for revenue and technical knowledge

But reforms alone may not have done the trick for China…

China's population had nearly doubled from 540 million in 1949 to 969 million in 1979. So when Deng Xiaoping took over in 1979, there were a large number of working age people out there looking for work.

The banking system was expanded and the scale of banking activity rose sharply during the 1980s. The volume of deposits nearly tripled and the value of bank loans rose by 260 percent between 1979 and 1985. The first Chinese credit card, the Great Wall Card, was introduced in June 1986 for foreign exchange transactions. And several small stock exchanges too were started in 1986.

The internet wave grew fast in China too…

Source: China Internet Network Information Center

In fact, as of August 2018, based on the data published by China's Ministry of Industry and Information, 802 million people or 57.7 percent of the China's entire population are now actively using the internet now.

In comparison, the US has just around 300 million internet users now.

Due to all these factors and more…

China's economy grew at an average of 9.8 percent every year from 1978 to 2008. And it didn't stop there.

China is now the second largest economy and the largest exporter in the world. And more than a quarter of the world's electronics exports came from China in 2017.

The streets of China's big cities are now jam-packed with cars and lined with skyscrapers that house large shopping malls. And China also consumes more steel, coal, meat and grain than any other nation.

Most importantly…

All these reforms resulted in more people getting into the stock market, and it took off too along with China's GDP…

Source: Macro Trends | World Bank

The Shanghai Composite Index reached its lifetime high of 5,903.26 on 12 October 2007.

Which means investing US$100,000 in the Shanghai Composite Index in 1991 would have given US$ 5,903,260 or US$ 5.9 million till 2007.

Isn't that amazing?

Then there was Japan too…

Japan in the 1970s and 1980s:

Japan was one of the nations that suffered untold losses in the Second World War.

The Allied assault on shipping and the bombing campaign against the home islands is estimated to have destroyed one-quarter of the country's wealth.

66 of Japan's major cities were heavily bombed. And close to 9 million people were rendered homeless.

By 1946 when the War ended, Japan's industrial output had fallen to barely 27.6% or around a quarter of the pre-war level.

In the book titled "Women, Work and the Japanese Economic Miracle: The case of the cotton textile industry, 1945-1975", it is stated that…

"The Japanese cotton industry was brought to its knees by the end of the Second World War. Two-thirds of its prewar cotton spindles were scrapped by wartime administrators, and bombing and destruction of urban areas had caused a further loss of 20 percent of spinning and 14 percent of weaving capacity."

So the losses suffered were dramatic. But equally dramatic was the recovery Japan saw after that…

In the first few years after the War, major investments were made in electric power, coal, steel, and chemicals. And due to this, production was quickly able to match prewar levels by the mid-1950s.

Japan's highly acclaimed education system contributed strongly to the modernizing process after the end of the War. The world's highest literacy rate coupled with high education standards enabled it to build a disciplined workforce and achieve a technologically advanced economy.

In the mid-1960s, the Japanese economy was opened up to international competition in some industries and also developed heavy and chemical manufactures.

But Japan's growth was also aided by factors by demographic dividend…

As you can see, Japan had a high percentage of working age people in 1950. And millions more set to grow up into this group in the years to follow.

So this was one of the big factors that fuelled economic growth in Japan for many decades to come.

And adding to it all the reforms, the economy not only recovered its lost momentum but also surpassed the earlier growth rates.

Between the 1960s to the 1980s, overall real economic growth was on an average: 10% in the 1960s, 5% in the 1970s and 4% in the 1980s.

And naturally, the GDP as well as the stock market shot up in the years. Take a look…

Source: Macro Trends | World Bank

The Nikkei reached its lifetime high of 38,957.44 on 29 December 1989.

Which means investing US$100,000 in the Nikkei in 1965 would have given US$ 3,307,046 or US$ 3.3 million till then.

However, here's the most important thing…

Unlike the United States, China and Japan in the past, India is not recovering from any kind of recession or war right now.

In fact, India is currently considered one of the bright shining lights in the global economy, in which even some big developed countries are not doing so well.

And if there's one thing the above examples clearly show, it is that…
Right Conditions + Right Measures
= Explosive Growth
Take a look at this chart…
As you can see, just like Japan of the 1950s, China and the US of the 1980s, India too has a large working age population with millions more set to grow up into that category in the coming decades.
Add to that all the measures like GST, Jandhan, RERA, etc. which been taken recently…and a flood of long-term investments from overseas.
These are the perfect conditions for a massive jump in the economy and the stock market in the years to come.
That's why everyone is trying to get a piece of this action now.
According to the Economic Times…
Two months ago, The Industrial and Commercial Bank of China (ICBC), China's largest lender by market value, launched the country's first India-dedicated investment fund.
Global Times, the news outlet controlled by the Chinese Communist Party, rightly said – "For Chinese investors, the current moment offers the best opportunity to get started in Indian stocks".
Then, an article in the Economic Times states that we also have several high-profile fund managers quitting their jobs to set up their own private equity funds and grab a larger chunk of the action.
Yes! In fact, as per this article, more than 100 funds are looking to raise $15 billion in India right now.
And I believe that's just the start.
In the years to come, tens of billions of dollars, if not hundreds of billions, could be raised.
That's why we believe that all these reforms – coupled with the possibility of large sum of money coming into India now – could give our economy and thereafter our stock market an exponential "long-term" boost.
In fact, this incredible growth has already started…
Indian e-payment company Paytm was only founded in 2010. Today, the company has 280 million registered users.
In just 11 years, Flipkart has gone from virtually nothing to India's largest online retailer.
And Eicher Motors, manufacturer of the iconic Royal Enfield motorcycle, has seen net sales grow nearly SEVEN TIMES within 5 years.
Point is, all across India, old businesses and new, are booming like never before—and it's creating the opportunity of a lifetime.
This is why many of the world's smartest investors and businessmen are making their move, too…
700,000 New Jobs in India…
In a recent CNN interview, Warren Buffett, considered the world's greatest living investor, said:
"…the potential for India is incredible."
But these aren't just empty words.
Buffett is taking steps towards opening an office in India.
Tim Cook, the CEO of Apple, is also extremely bullish on India.
He recently said:
"We are investing in India… I see a lot of similarities to where China was several years ago."
– Tim Cook, CEO of Apple
As you probably know, Apple started manufacturing iPhones in Bengaluru last year.
Then there's IBM, which now has more employees in India than in the US.
And online retail giant Amazon has already invested more than $2 billion in India, with plans to invest $3 billion more.
In fact, more than 600 foreign companies are lining up to invest more than $85 billion in India, that will create an estimated 700,000 jobs in the next five years.
It's clear to these genius investors and titans of industry where the biggest opportunity lies over the next few decades…
INDIA.
The question is, will you claim your share of the greatest wealth creation event in Indian history?
Sensex 100,000?
American investment bank Morgan Stanley predicts the Sensex will go to 100,000 in the next decade.
"We see the Sensex crossing the 100,000 mark… the bulk of the returns are likely coming in the next five years."
– Morgan Stanley
That's a potential 170% return based on the current Sensex value of 36,500.
And they are not the only one…
Indian investing guru Motilal Oswal, Chairman of Motilal Oswal Financial Services Ltd predicts the Sensex could go even higher -- to as much as 150,000 by 2030.
That would a more than 5x gain in the Sensex from the current levels.
But what I'm going to reveal is how to potentially make much, MUCH more for yourself and your family.
Here's how…
The BIGGEST Wealth Creation Event
In India's History?
When the Indian economy was opened up in 1991, some companies expanded like never before.
Infosys, a big beneficiary of the changes brought about by the liberalization, grew its sales a whopping 3497 times in the first 20 years of its life, making huge profits for its investors…
Not an Equitymaster recommendation in 1991
So if one had invested Rs 100,000 in Infosys in 1995, he'd have made Rs 5,25,43,000 or Rs 5.25 crores in 2014.
Then there was Bharat Forge…
Bharat Forge is the country's largest manufacturer and exporter of automotive components and leading chassis component manufacturer in the world today.
And even its investors have benefitted immensely from its rapid growth post liberalization.
Not an Equitymaster recommendation in 1991
And there were many others like them too…
| | Sep-91 | Sep-17 | Times Return |
| --- | --- | --- | --- |
| MRF | 41.00 | 61,759 | 1,506 |
| Balkrishna Ind. | 3.67 | 1,704 | 464 |
| Asian Paints | 3.30 | 1,255 | 380 |
| Bliss GVS Pharma | 0.58 | 158 | 272 |
| Jai Corp | 0.56 | 126 | 225 |
| Berger Paints | 1.77 | 272 | 154 |
| Monsanto India | 21.25 | 2,510 | 118 |
| M&M | 12.56 | 1,292 | 103 |
| Hawkins Cookers | 28.20 | 2,674 | 95 |
| ITC | 3.41 | 272 | 80 |
| Nesco | 9.00 | 578 | 64 |
Not an Equitymaster recommendation in 1991
In a news report in NDTV, HDFC Asset Management's Prashant Jain earlier said that –
"From 1979 till date, the Sensex has doubled 8 times and investors' wealth during this period of 36 years has multiplied over 280 times."
But guess what?
The Rebirth of India Could Be
Even More Rewarding For Investors…
Yes! India is growing at a never-before-seen pace.
The World Bank says nearly 85 per cent of India's population now have access to electricity. And that between 2010 and 2016 alone, India provided electricity to 30 million people each year, which is more than any other country in the world.
What's more, as per the Economic Affairs Secretary to the Government of India, Mr Subhash Chandra Garg, India is expected to become the third largest economy with GDP of US$ 10 trillion by 2030.
Source: World Bank
So simply put, most Indians have no idea what's coming!
I'm talking about more jobs, bigger paychecks, financial security and much more.
City slums could be bulldozed, and replaced by modern apartment complexes.
Slum-dwellers could move into new homes, with running water and electricity.
India's barefoot entrepreneurs could start scalable businesses.
More jobs, more money.
As per an article on the World Economic Forum website, the size of the Indian middle class with money to spend will shoot up dramatically.
Source: World Economic Forum
Trust me, I don't say this lightly.
Every day since 1995, I've carefully studied the Indian economy and stock market. I've employed dozens of research analysts to help me, and I've met with India's best and brightest minds.
Several economic catalysts are converging, and creating a "perfect storm" for economic prosperity.
In the last few years, investors have been consistently upping their mutual fund investments. In 2017 alone, mutual funds in India added Rs 1,700 billion to their kitty. Take a look…
Source: AMFI
But I think this is just the beginning.
I think we're on the verge of the biggest wealth creation event in India's history.
And you don't just have to take my word for it…
Investing guru Rakesh Jhunjhunwala recently said:
"…we are just at the start of what is going to be a very long bull market."
Then there's Ridham Desai, managing director at Morgan Stanley India, who said:
"We've just started. The party has just begun."
And in a recent interview on CNN, Warren Buffett, considered the world's greatest living investor, said:
"…the potential for India is incredible."
In fact, Morgan Stanley has predicted that the Sensex is going to 100,000by 2027, with most of the returns coming in the next 5 years.
That's about a 170% return from current levels.
It's no wonder Indians are piling into the stock market like never before.
In 2012, there were 19.96 million demat accounts in India on the whole. By 28th February 2018, this number rose to 31.61 million.
Source: CDSL Annual Report 2017-18
And there's more…
In August of this year, mutual funds' assets under management surpassed Rs 25 trillion for the first time ever.
Some of the best mutual funds are up 87%, 69% and 51% in the last 2 years as per data from AMFI.
But, these gains are tiny compared to some of the best-performing stocks on the market gave post 1991.
And the best part is the gains this time could be even bigger!
PRESENTING OUR NEW BOOK:
50 Reasons Why
The Rebirth of India
Is Inevitable!

By Tanushree Banerjee
(Free Hard-Bound Book worth Rs 1,950)
As I've been saying all along, we believe India is headed towards an extended bull run that will change its status from 'developing' to 'developed'…
Ultimately leading to what we call the Rebirth of India.
Now I understand it might be difficult for a lot of people to believe such a dramatic transformation is even possible.
That's why, to quell any suspicions you may have about the Rebirth of India, we have put together to book titled, "50 Reasons Why The Rebirth of India Is Inevitable."
Authored by Equitymaster's Co-Head of Research, Tanushree Banerjee…and with Foreword by me…this book summarizes all the research we've been compiling on this once-in-a-lifetime event for many years now.
If you want someone to analyze the Rebirth of India event and identify high-potential opportunities within it that could potentially transform your life, then Tanushree is the best person to do it. I'll explain why in just a moment.
But first, coming back to the book…
So don't delay! Grab your copy right away.
In this book, you'll get to see 50 reasons why all the Rebirth of India is inevitable – regardless of what's going on around us right now.
In a nutshell…
On page 24, you'll see how the number of smartphone users in India have been shooting up rapidly, and how that could play a huge role in the growth of our economy

On page 69, you'll see how Startup funding has been growing rapidly in the last few years signaling a huge boost in entrepreneurship

On page 20, you'll see how improving the participation of Indian women in work can add Trillions of dollars to the global economy
On page 71, you'll read all about India's fast-growing military spending, and how it's actually a good thing for our companies and the economy

…and so on!
Now a book like this would normally cost Rs 1,950. But YOU have a chance to get it absolutely FREE now.
And we're only just getting started…
7 Stocks To Profit From The Rebirth Of India
(Free Special Report worth Rs 1,950)
We at Equitymaster believe the simplest, quickest and surest way to get rich from this unstoppable trend is to invest in Indian stocks…
But I'm not talking about putting your money in the mutual fund or an index fund.
No! We believe one has the potential to make much bigger returns, by investing in specific stocks that are likely to benefit most from the Rebirth of India. And the best part is -- you don't have to be a stock-picking genius to do this.
You see, my company Equitymaster gives Indians access to expert market analysts willing to do the hard work for you. And our highly skilled and experienced team of research analysts has been studying the Rebirth of India opportunity for many years now.
Yes! Through extensive research, our analysts have come up with 7 stocks they believe could enable you to make the most of the Rebirth of India in the coming years.
These stocks include…
Stock #1: A private sector bank, which has come a long way since its incorporation
Stock #2: A business that is critical to funding needs of every kind of corporate
Stock #3: A company that caters to a wide range of Indian defense projects as well as other customers
Stock #4:  A company we believe will be one of the biggest gainers of the rise in demand for passenger vehicles and two wheelers over the longer term
Stock #5: A Future Proof Business that is set to repeat its track record of huge gains in stocks markets after 1991
Stock #6: A company that is giving its MNC peers a stiff competition in market share and operating margins
Stock #7: One of the Biggest Gainers of Urbanisation
This report too would normally cost Rs 1,950. But now, you can get both the special book and the special report for FREE – by simply giving our StockSelect service a try.
Here's more on it…
What Is StockSelect?
Simply stated, StockSelect is the service through which our Co-Head of Research, Tanushree Banerjee, will research and recommend stocks that are best-placed to benefit from the Rebirth of India.
Now, before we talk about StockSelect, let me tell you a bit about Tanushree first.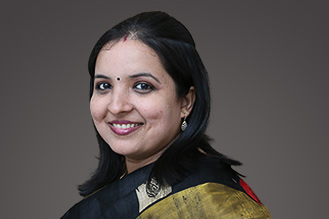 Tanushree Banerjee
Tanushree Banerjee is the editor of Equitymaster's oldest recommendation service, StockSelect. And also the editor of Equitymaster's most popular newsletter read by around 400,000 readers, The 5 Minute WrapUp.
Tanushree joined Equitymaster after completing her MBA in Finance from SIES Mumbai in 2004.
Tanushree is a staunch abider of Buffett's 2-Rule Mantra:
Rule No.1: Never lose money
Rule No.2: Never forget rule No.1
Tanushree has always been fascinated with why some businesses succeed, and others fail.
It is this investigative spirit that helped her found several of Equitymaster's bestselling services, and shape the systems that recommended some of the safest and most profitable stocks to our subscribers.
Here's what one subscriber had to say…
"I have been investing in the market since the last 5 years and have been a lifetime member of Equitymaster since the last three years. I have found their advice to be quite unbiased. One good thing about them is that they are constantly trying to bring in new services via research and analysis which is helping me to get an objective view on the market. I hope that they bring about more expertise in the mutual fund market also. I trust them because they have the transparency to go back and review the performance of their recommendations."
- Prashanth Nair, Kerala
The authenticity of her voice…coupled with her extensive research in discovering safe, cheap, and profitable stocks… has earned her a loyal following and a VERY impressive track record.
And apart from predicting some key trends and recommending some very profitable stocks, Tanushree also cautioned our subscribers against some questionable IPOs, the NPA crisis in public sector banks and the poor corporate governance in stocks like Vakrangee before the spate of auditor resignations began.
That's why when the Rebirth of India trend emerged, we knew Tanushree would be the best person to track it and identify potential multibaggers for our subscribers.
Now allow us to tell you more about…
Tanushree's Time-Tested System For Identifying
The Best Rebirth Of India Stocks…
Now everybody needs to be clear about one thing…
If you want to take full advantage of this once-in-a-lifetime event called the Rebirth of India, you'll need to do two things well…
Take positions in solid companies now…
And…
Stay invested in them for a fairly LONG time.
This means you cannot just invest in companies that appear to be rising fast today but could vanish or lose steam tomorrow.
No! You need to identify companies that…
Are well-established with stable earnings and no extensive liabilities
Are well-managed and have consistently performed across business cycles
Have the resources to not only weather the downturns and disturbances, but also emerge stronger from them
Have solid long-term prospects
In other words, you need to invest in solid "bluechip" companies that are best-placed to make the most of the Rebirth of India.
Big Profits From Big Companies?
Now the truth is that for a long time, bluechips have been synonymous with low and slow returns.
Bluechip companies would be fundamentally strong and financially stable. But they wouldn't give big returns or multiply money fast.
But Equitymaster changed that view in 2002 with the launch of StockSelect.
Let me give you 3 examples…
Equitymaster recommended M&M to StockSelect subscribers on 7th April 2003 when it was selling at Rs 26.5 per share. It went on to make 1,821% till November 2009.

Past performance does not guarantee future results..
Similarly, Voltas too, which Equitymaster recommended to the same group on 30th June, 2003 returned 2,740% until August 2010.

Past performance does not guarantee future results.
Then Equitymaster also recommended L&T on 5th November, 2002 when it was selling at Rs 31.68*. And this also rose 3,309% till March 2010.
Past performance does not guarantee future results.
That's same as converting Rs 1 lac into Rs 19 lacs or Rs 28 lacs or Rs 34 lacs over a 7-8 year period.
(* Recommendation prices have been adjusted for bonuses and stock splits over the years)
And then, we also had StockSelect recommendations that went up…
102% in 2 years 2 months
162% in 1 year
268% in 2 years 2 months
371% in 5 years 3 months
302% in 2 years 10 months
…and many more!
*past performance does not guarantee future results
So how did StockSelect accomplish all these returns?
By Investing In Companies That
Everybody Else Is Avoiding…
Let me explain…
See, when it comes to "stable" stocks, we all know there are no better companies than bluechips.
Bluechips are all well-established companies with stable earnings and no extensive liabilities,
They are well-managed and have consistently performed across business cycles,
They have the resources to not only weather the downturns and disturbances, but also emerge stronger from them,
Long-term prospects for bluechips are outstanding
So the risk associated with bluechips is very low, and you can be almost certain of steady returns from them year after year.
However, there are some myths about bluechips too…
For instance, there's a strong belief among investors that bluechips are virtually immune to any and all kinds of problems.
But that's not really the case!
The truth is that…
Even Bluechips Go Through
Hardships From Time To Time…
The reasons could be anything from:
Change in the company's top management,
Some new initiatives started by the company turning out to be failures,
Fall in demand for the company's product in the market,
Bad economy,
… or anything else for that matter,
When things like that happen, the demand for the bluechip stock falls temporarily… bringing its price down and making it available to you at a discount!
This is when you need to act fast and grab the stock to position yourself for BIG returns from them.
So over the years, Tanushree and her team have developed a process to snag the best bluechip companies for dirt-cheap and profit substantially in a few years from them.
This approach is based on the time-tested investing principle of being greedy when others are fearful, and fearful when others are greedy.

It's the secret behind the success of StockSelect.
And with the Rebirth of India phenomenon at work, we believe this strategy could potentially give EVEN BIGGER RETURNS in the long run.
The bonus being our new special report – "7 Stocks To Profit From The Rebirth Of India" – which gives you stocks you could consider investing in right now.
But first, let me show you how this strategy works…
118% In 6 Months From An Industry Behemoth
Hindalco is the largest integrated Aluminum producer in India. A behemoth with annual sales of US$ 15 billion and employing around 20,000 people.
Nobody would expect a big company like this to suffer a temporary setback that would lead to a drop in its stock price. But that's exactly what happened.
We recommended Hindalco in February 2016, when the stock was trading at its 10-year low Price to Book value.
After we recommended Hindalco to our subscribers, it returned 118% in 6 months.  And the 17% dividend yield on the stock turned out to be the icing on the cake.
Past performance does not guarantee future results.
228% And Counting From
India's Largest Private Sector Bank
HDFC Bank, as you may know, is the largest private sector bank in India. It has over 90,000 permanent employees and also has a presence in countries like Bahrain, Hong Kong and UAE.
But like I said, every company – no matter how big it is – goes through some temporary ups and downs that regular investors can take advantage of.
2013 was the year when the Indian economy was on the verge of an economic crisis and capital was fleeing the country at a rapid pace. And the banking sector too was going through its own set of challenges with slow credit growth.
But in the years gone by, HDFC Bank had already proved that plain vanilla banking can be a safe, profitable and a value-creating business model.
So we recommended HDFC Bank in September 2013. And it has risen 228% so far and is still going strong.
Past performance does not guarantee future results.
302% From A Big, Safe, Boring Stock
Tanushree recommended GSK Consumer in February 2009 when the Indian malted beverage market was seeing stiff competition from *new entrants like Dabur and Hindustan Unilever.
In the midst of all this, GSK initiated a 7% price hike in its flagship beverage 'Horlicks'. It also leveraged its brand power to launch new variants of this drink.
This firmed up Tanushree's confidence in the company retaining its 70% market share.
So, she maintained her statement that despite competition, GSK Consumer would be able to leverage its brand power to emerge stronger and improve returns to shareholders.
Sure enough, the stock went up 302% in 2 years 10 months!
Past performance does not guarantee future results.
If someone invested Rs 100,000 in GSK Consumer, and followed Tanushree's buy and sell recommendations, they would have cashed out with over Rs 400,000.
QUADRUPLE returns from a big, safe, blue-chip stock.
All these examples clearly prove Tanshree's unbeatable skill in picking great stocks at the right time.
And here are some more of Tanushree's greatest hits :
957% in 11 years and 3 months with TCS
453% in 8 years and 6 months with Dr Reddy's
118% in 6 months with Hindalco
* Past Performance does not guarantee future results
And our subscribers are certainly very pleased about these returns.
Here is what one StockSelect subscriber has to say…
"I am a subscriber of StockSelect - premium paid service. I find the research reports very extensive and helpful in analyzing my investment decisions in equitymarket. The reports are well presented and easy to understand. I thank, Equity master team in giving the best efforts in finding the right picture of the company by researching it thoroughly! Thanks Equitymaster for their best efforts in guiding me to make my investment decisions!"
- Atul Lalwani, Bhopal
Believe it or not, 74% of all the closed recommendations through StockSelect from 2002 to September 2018 have hit their mark.
In other words, almost 3 out of every 4 hit their mark.
And now, Tanushree and her team are going to employ the same process for finding the best Rebirth of India stocks also.
Why Stockselect Is The Best Service To Identify
Potential Rebirth of India Multibaggers…
"Very good unbiased recommendations. All the reports of recommendations are in depth and very good. Overall when one see the site one can easily understand the fundamentals of investing. Very useful. The main thing is equitymaster can be trusted. Overall my experience has been very good."
- Raghunathan Srinivasan, Mumbai
If you're looking at building a portfolio of blue-chip stocks that could benefit greatly from the Rebirth of India, then StockSelect is the service you need to have.
Yes! Tanushree believes we are on the verge of the greatest wealth creation event in India's history which we call the Rebirth of India. And investing wisely now could potentially multiply investors' wealth many times over the next decade.
But investing in just any bluechip company won't do.
You need to find companies that have the attributes to withstand the ups and downs, and grow exponentially in the long run.
So through StockSelect, Tanushree will hunt for bluechips that are selling for less than their real value and have the potential to benefit greatly from the Rebirth of India.
And we may also come across high-potential blue-chip opportunities with a shorter timeframe.
In a nutshell, by joining StockSelect now you get…
A monthly report on the Safe Bluechip stocks
A book on the once-in-a-lifetime opportunity called Rebirth of India (to be delivered to addresses in India only)
A special report on Rebirth of India Stocks which could be amongst the biggest beneficiaries of this once-in-a-lifetime opportunity.
Monthly update on the progress of the Rebirth of India and the stocks recommended
As I said earlier, 3 out of every 4 stocks recommended through StockSelect from 2002 till now have hit their target.
So by joining StockSelect now, you could ensure yourself of the safest and best Rebirth of India stock ideas as well as high-potential bluechip ideas to benefit from in the coming years.
Here's What You'll Receive By
Joining StockSelect TODAY…
-> Our Best Bluechip BUY Recommendations
"Your analysis is apt and sharp edged and with no errors, i was never an investor it just happened that I followed my friend and become investor with help of Equitymaster. I started my journey with profits so far, I would like to be part of this team as an investor, my good wishes on the superb job you are doing and you will be successful because there is no shooting in the air business you are in."
- Naveen Ranjolkar, Bangalore
Tanushree believes this Rebirth of India event could fire up companies in the bluechip space and hand investors potentially BIG returns with minimal risk.
But once again, you need to invest in the 'right' bluechips to get the most out of this once-in-a-lifetime event.
Now the fact is that we research hundreds of blue-chip stocks through StockSelect every year.
But at any point in time, only a handful of them will be BUY opportunities.
So every month through StockSelect, we will send you a report discussing in detail the best BUY opportunity at that time – both in the high-potential bluechip and Rebirth of India space.
This will be the stock we feel is most likely to grow at that point, and we'll strongly recommend investing in it right away.
Our StockSelect report will provide you detailed and extensive analysis of this bluechip company, along with our expert opinion on it. In case a company is really good but the stock price is not right yet, we will tell you the price at which to buy the stock later.
In addition to this, it will also contain the Top 5 bluechips you could consider buying at that point…
To sum up…
Tanushree's strategy of buying solid bluechip companies in temporary distress has proven to work for over a decade now.  
And the Rebirth of India phenomenon we're going through right away only makes this strategy more powerful, meaning that subscribers could be looking at potentially even bigger returns in the long run.
In addition, our new special report – "7 Stocks To Profit From The Rebirth Of India" – gives you stocks you could consider investing in right now.
So don't delay…
By subscribing to StockSelect, you'll be notified of our best high-potential bluechip and Rebirth of India stock recommendations every month.
In addition to these, we also release special reports from time to time on attractive opportunities.
"Equitymaster is a great site for everybody (beginners and professionals) who are in the business of stocks. I have learnt a lot from it and earned even up to 200 %. Let us be rationale and follow Equitymaster and hence
-- Dr Muralidhara Y.K., Mangalore
Monthly Updates

And through the time it takes to meet its target, we publish monthly and quarterly performance of stocks in open position, so you'll always know exactly what's happening with the StockSelect stocks at all times with our Monthly Performance Review…

This report will cover all the stocks which we have recommended under StockSelect but haven't reached their target yet… i.e. Stocks we have an Open Position in.

It gets published every month, and provides details on how the stock has been performing since it was recommended…the target price we are moving towards, and whether we maintain our initial view on the stock.

This report is extremely vital for our subscribers it helps them understand the reason behind Tanushree's decision to recommend a hold or sell on a certain bluechip stock and gives them an update on how the stocks have been performing.

Special Alerts

Tanushree does not believe in recommending a bluechip stock and then just forgetting about it. Every recommendation made under StockSelect is tracked continuously till Tanushree thinks it's time to sell and take profits.

If there is anything crucial about the stock that the you need to know, Tanushree will send out Special Alerts directly to your inbox.

StockSelect Archives:

Once you subscribe to StockSelect, you will get access to all issues and recommendations of StockSelect shared in the past.

24/7 Access to a Members Only Website

Any time, any day, you can log onto the website… read every report, every newsletter issue, review all the recommendations, or report a concern about your membership.

Equitymaster… On the Go!

Now, you can access Equitymaster on your smartphone through our Mobile Apps as well. Through the app, you can access the latest research reports, stock updates, all our Free e-newsletters, all other subscriber features…on the go!

A Dedicated Customer Service Team

If you ever have questions about your membership, simply send our customer service team an email. They will get back to you at the earliest and walk you through whatever you need.

And we're only just getting started…
-> The Portfolio Tracker
The Portfolio Tracker is an online utility that helps you track all your equity and mutual fund investments in one place itself! It's online as well as it's also available on your mobile phone, 24 hrs a day.
Now the Portfolio Tracker usually costs Rs 330 for a year. But by subscribing to StockSelect, you get it absolutely FREE. Please Note: Equitymaster's Portfolio Tracker is an online stock and mutual fund tracking tool. It is NEITHER a Portfolio Management Service NOR does if offer any personalized opinions whatsoever. Additionally, all the user data is strictly private and in no way used for making recommendations. Equitymaster does not offer portfolio management service and is not registered as a portfolio manager or investment advisor-> Equitymaster's Private Briefing: Never Miss A Single Thing We Publish
We now release a weekly email titled "Private Briefing" which gives you a roundup of our best research published during the week.
However, the Private Briefing isn't just about compiling everything in one place…
If we've met any companies lately, or if there's some interesting discussion going on within our research team with regard to some company, we also tell you about it in the Private Briefing.
Private Briefing is generally valued at Rs 60,000 a year. But if you subscribe to StockSelect under this special offer, you get it for free as long as you stay with us.
-> Equitymaster Investor Hour: A Weekly Podcast
At Equitymaster we truly believe in the saying, "learning is earning". And what better way than to learn from the very best in the business!
That's why, exclusively for the benefit of our valued premium members, we invite the smartest investing minds from across the world, to share their investing secrets.
This is a rare chance to go inside the minds of the investing gurus and ask questions that the mainstream media ignores. You will hear directly from them about their best recommendations, how they found them, where they're investing now and much more.
We have already had Investing stalwarts like Marc Faber, Jim Rogers, Ajit Dayal, Vijay Bhambwani, and Rahul Shah share their ideas….
And when you join StockSelect now, you get absolutely FREE access to this premium podcast.
So To Summarize, Here's All You Get
By Joining StockSelect Now…
Our new special book titled, "50 Reasons Why The Rebirth of India Is Inevitable" (worth Rs 1,950)
Our new special report titled, "7 Stocks To Profit From The Rebirth Of India" (worth Rs 1,950)
12 well-researched bluechip recommendations in a year!
List of Top bluechip stocks you could consider buying every month
Free Performance review every month
Quarterly results reviews of all StockSelect open positions
Special updates on the recommended stocks as and when required
Sell updates
Free access to our "Intelligent" Portfolio Tracker worth Rs 330 per year
Equitymaster's Private Briefing
Equitymaster Investor Hour
And You Can Get All This
At More Than 50% Off…

For Just Rs 2,950
Yes! A year's subscription to StockSelect usually costs Rs 6,000. But if you act now, you can get your StockSelect subscription for Rs 2,950 only…which is m ore than 50% Off on the normal price.
Yes! Rs 2,950 per year comes to just around Rs 245 per month.
Seriously, Rs 2,950 is probably way less than what you spend on all the phone calls to your broker, the money you pay to watch the noise on your television, and all the newspapers and magazines you buy hoping to find good investment opportunities.
And we strongly believe that none of these other things can provide you unbiased and reliable bluechip recommendations and guide you in benefitting from the Rebirth of India.
But with a subscription to StockSelect, you can rest assured that whenever we come across high potential bluechip companies selling for cheap, we will notify you of them right away.
Here's what 2 of our subscribers say about StockSelect…
"I have been with Equitymaster for nearly 20 years - happy to have made a lot of money - Really investor friendly and independent analysis. Compliments to Research team."
- Dildar Singh, Thane
"I am a subscriber to STOCK SELECT, MIDCAPSELECT & HIDDEN TREASURE.
Equitymaster has really shown its skill in finding the PICKS much before others do.
I KNOW THAT IT IS NOT SO EASY FOR AN ANALYST TO 'PICK UP'AHEAD OF OTHERS ALWAYS.
BUT YOUR RESULTS INDICATE THAT THE TEAM WORKS HARD.
- Satya Pal Gupta, Delhi
"Equitymaster always talks honestly to its subscribers, always focusing on teaching them and encouraging them to make proper informed decisions. All its actions are directed towards protecting the interests of the small investor like me. Many thanks and keep it up."
- Pronob Chatterji, Bhopal
Tanushree is keen that as many people benefit from the Rebirth of India as possible.
And Modi's victory could give the Rebirth of India a big boosts too.
That's why we have decided that if you join StockSelect right away, you will get a 50% discount in the subscription fee.
This means you'll only have to pay Rs 1,950 for a 1-year subscription to StockSelect if get in right away.
And what happens after 1 year?
If you join StockSelect now, you can lock in your subscription at the discounted rate of Rs 2,950 per year starting from the second year for as long as you wish to remain a subscriber!
Yes! Your subscription will be covered under our No-Interruption-Auto-Renew Plan that allows you to stay subscribed to StockSelect at this discounted price for as long as you wish.
At the end of every year, acting on your standing instructions, we'll charge your card the discounted price of Rs 2,950 (instead of the normal price of Rs 6,000 or more) and automatically renew your subscription for another year.
But you will always be in complete control of your StockSelect subscription.
We will send you a reminder email before renewing your subscription every year. If you don't wish to continue, you can just reply to it and let us know and we'll cancel your subscription right away.
Or you can also reach out to our Customer Service at any time via email or phone and ask them to cancel.
Test-Drive StockSelect For 30 Days
And Then Decide…
Right from its launch in 2002, StockSelect has consistently showed people that it's possible to make substantial returns from bluechips without taking a lot of risk.
Some of our StockSelect recommendations have generated…
102% in 2 years 2 months
162% in 1 year
268% in 2 years 2 months
Even 3,311% in 7 years 4 months
*Past performance does not guarantee future results.
Of course, some of our recommendations have failed from time to time too…giving losses like (-)14% and (-)26%.
But as we told you, StockSelect has a 74% success rate, which means more than 7 out of every 10 recommendations so far have hit their target.
So the price of StockSelect should not be an issue anymore. And like I already said, you can also try StockSelect without any risk for a full 30 days now.
Yes! If it turns out that you don't like it, just let us know before the 31st day and we'll refund the entire fee you paid. No questions asked!
Sounds good?
But I suggest you act fast because…
The 50% discount will be available to subscribers who join right away only. Hurry and you can get 1 Year of StockSelect for just Rs 2,950 instead of the usual Rs 6,000.
The Rebirth of India is happening as you speak. And Modi's victory could act as a catalyst and speed up the transformation. By subscribing to StockSelect now, you could take positions in the Rebirth of India stocks early and potentially profit BIG in the long run.
By acting now, you also get instant access to our new book, "50 Reasons Why The Rebirth Of India Is Inevitable" and new special report "7 Stocks To Profit From The Rebirth Of India".
So don't squander this opportunity…

This offer will close soon.
Subscribe Now!
To your wealth,


Rahul Goel,
CEO, Equitymaster
PS – If you have any queries, do not hesitate to write to us. We will be delighted to assist you