Dear Reader,
Everything that could go wrong has gone wrong for small cap stocks lately.
The aftermath of the IL&FS default…
The trade wars…
Corporate governance issues…
Amidst all the uncertainty and bad news – investors are pulling their money out.
Stocks are crashing all around us – over 400 small caps have touched 52-week lows just a few months ago.
The last time something like this happened was in 2008.
I'm sure you remember.
You may have been caught smack in the middle of it and lost lakhs and lakhs of rupees…
And even if you hadn't entered the market by then, you're sure to have experienced the trickle-down effects – mass recession, slowdown of the economy, lay-offs and worse.
No one is likely to forget 2008.
The stock markets crashed horribly.
Crores of investor wealth was washed down the drain.
Most investors folded out of fear and pulled all their wealth out of the market.
But the smart few who went against the grain and bought more stocks right then…
…ending up making more money than anyone else in the long term.
Take Page Industries for one.
You may have read of Page Industries in the financial dailies, it seems to be everyone's favorite stock these days.
Page has climbed steadily since 2008 – and given blockbuster profits.
Had it been bought before or after the crash, it would have given decent gains of 5,000% or so in 10 years.
Not bad.
But those who bought it when the crash was significant…
…walked away with mind-boggling gains of 8,044%! That's over eighty times gain in around 10 years!
Here's another example – Eclerx Industries.
In the aftermath of the crash, Eclerx had tanked over 70% from its peak.
Now if one had bought shares of Eclerx after the recovery, one would still have made fairly decent gains of 300%+.
Not bad at all.
But again, those who bought during the crash…
Made a whopping 2,312%!
A single investment like this one could've turned Rs 10,000 into Rs 241,200!
The point I'm trying to make here is – one could still potentially make decent gains by buying quality stocks at any other point in time .
But these same stocks…give much bigger returns when bought during a downturn.
With NO change in fundamentals, value, or quality.
It's the timing that made all the difference here.
You know the market can be whimsical at times…switching between gravity defying rises and crashes.
But these whims of the market are what smart investors use to their advantage. They jump exactly when markets fall and make their move.
For instance, back in 2009, the Sensex had crashed by over 60%. But then it bounced right back – gaining about 120% in just a few months.
Anyone who'd invested in the Sensex during this dip could have made an easy 100% to 120% over the next year.
Now, the reason I'm telling you all this today is because I can see something similar playing out in the markets…
All markets move in cycles – you may have heard that.
What happened in 2008 could well be repeating itself in 2018 – albeit a little differently.
If my experience in all my years as a keen observer and researcher of the stock markets has taught me anything, it is this –
Be fearful when others are greedy. Be greedy when others are fearful.
And one thing's for sure – fear is the most widespread emotion in the market right now.
By the end of this letter, you will know exactly what steps to take to protect your wealth…
And you'll also find out more about the 4 Solid Stocks to Profit from the Smallcap Rebound .
But let's talk a bit more about 2008, and how things turned out.
In the aftermath of the crash – when stocks were still reeling from the blow – our analysts set to work finding quality stocks to recommend.
Yes, at a time when everyone around was panicking and selling shares, we were one of the few whowent scouting for profitable stocks to invest in.
Page was one of those outstanding finds. We recommended it to our subscribers in Oct 2009, when it was down 40% from its highest.
You can guess how that turned out…
Note: Past performance does not guarantee future results. Return(s) stated above are chosen from among our best performers. Full details on how these returns were calculated is given here. Some of our losing recommendations and our overall success ratio is shared here.
Page is up a whopping 8,044%!
That's 80 times return on investment – just Rs 10,000 invested in 2008 would be worth well over Rs 8.14 lakhs now!
Around the same time, we identified a few more stocks – and recommended them to our subscribers.
Eclerx Services, recommended in March 2009, is up 2,312% now.
Note: Past performance does not guarantee future results. Return(s) stated above are chosen from among our best performers. Full details on how these returns were calculated is given here. Some of our losing recommendations and our overall success ratio is shared here.
That's a gain of over 23x – in less than 10 years.
Rs 10,000 invested in this stock would have turned into a whopping Rs 241,200 in 10 years.
Then there was Balkrishna Industries – up by 1,058% in around 9 years.
Note: Past performance does not guarantee future results. Return(s) stated above are chosen from among our best performers. Full details on how these returns were calculated is given here. Some of our losing recommendations and our overall success ratio is shared here.
Rs 10,000 invested would have turned into Rs 115,800.
A tiny Rs 10,000 invested into each of three stocks back when they were first recommended – would be equivalent to Rs 11.71 lakhs.
Another stock, NIIT rose 550% in less than 7 years.
Note: Past performance does not guarantee future results. Return(s) stated above are chosen from among our best performers. Full details on how these returns were calculated is given here. Some of our losing recommendations and our overall success ratio is shared here.
That would have turned every Rs 10,000 invested…into over Rs 65,000.
Every one of these stocks was recommended under our service Hidden Treasure, which I'll tell you more about in a bit.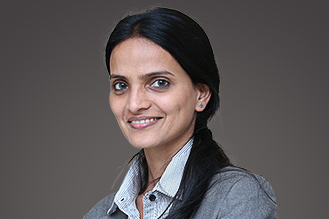 Richa Agarwal
The research analyst behind Hidden Treasure is Richa Agarwal…
Someone who's been successful in her stock picks, since the time she joined Equitymaster.
Richa now believes – as do I – that we haven't seen a money-making opportunity this powerful since 2008.
And she has released a crucial report with full details on the '4 Solid Stocks to Profit from the Smallcap Rebound ' to her subscribers.
I'll tell you more about these 4 in a bit…
But let's first address the No#1 reason most investors fail to make money…
Fear!
Crashes like this one scare many investors into hiding.
They end up exiting the market entirely, waiting for the storm to pass before they enter again.
But this approach is very dangerous.
Take a good look at the chart below.
The Dangers of Not Investing
During Market Crashes
You can see how much the Sensex gained from 2008 to 2018.
5% returns every year.
That's all it has to show for 10 long years.
In other words, investors who bought stocks at market peaks and didn't go bargain hunting in the subsequent crashes didn't make any money at all – except for a measly 5%.
That doesn't even beat inflation – it's almost like losing money!
Imagine one's money staying put over 10 long years – not increasing in value at all!
Scary, isn't it?
If you ask me, the thought of making a measly 5% returns every year over a decade is much scarier than going bargain hunting during a market crash.
And if you stay with me, you'll see exactly what I mean.
The powerful strategy I'm going to show you today has returned 32 .1% - annual return– over the last 10 years .
If you don't think that's a lot – well, it amounts to more than doubling one's money every 3 years!
In 10 years one would have over 16 times what one started out with!
And that's just the beginning – this strategy has identified stocks that have shot up as much as 550%…288%…1,058%…489%…even 8,044% in 5 to 10 years.!
The Key to This Money-Spinning Strategy
At Hidden Treasure – we seek opportunities just like this one to capitalize on (and potentially make big profits).
But more than the timing, it's the undervalued and lesser known stocks Hidden Treasure covers, that form the crux of this brilliant strategy.
These stocks don't perform anything like the kind of regular stocks you read about everyday…Tata, Infosys, TCS…
Companies like Tata, Infosys and TCS have already had a huge runup in price, and it's unlikely they can now deliver the kind of life-changing gains I'm talking about…
What Hidden Treasure covers is a different category of stocks altogether.
You probably won't even have heard of these tiny, unknown stocks…
But this group of stocks moves and grows faster than most big-name stocks.
The stocks I'm talking about let fast moving investors make returns of 2,312%…1,058%…8,044% all in 5 to 10 years.
That's the power of these little dynamos.
You've seen how Page Industries grew over 8,044% in 9+ years…
Remember, this is not some hypothetical play… this is a real-life stock we recommended to a select group of people.
Now I know what you're thinking here…
If these stocks offer high-flying returns, they're bound to be risky.
And normally, you wouldn't be wrong…
The general perception is that the higher the potential gains, the more the risk.
High risks are just the price investors have to pay for high returns…or so we've always been told.
But not in this case.
That's because Richa has discovered a way to zero in on stocks that could potentially generate blockbuster returns over 3 to 5 years and are potentially safer than some of the boring old big-name stocks…
Because these small cap stocks, you see, are…
Proven to Outperform Large Stocks
In the Long Term
You've probably heard of small caps before…
They're smaller companies with the tendency to shoot up (or down) in value easily…
As opposed to bigger companies, that are slower to move…
Now when I say certain small caps are a faster way to multiply money…that's not just my opinion.
It's a FACT.
You're sure to have heard that small caps are riskier than bigger, well-known blue-chip stocks…
A lot of people believe that.
What no one will tell you though, is that not only are certain small caps actually SAFER than some large caps…
…they've outperformed the large cap index in the last five years and longer!
But you won't hear this fact proclaimed by the mainstream media.
In fact, you probably won't hear about this anywhere but here.
Mind you, I don't advocate investing in any random small cap…
That wouldn't do at all.
You see, there are certain small caps that have the potential to beat index returns by a wide margin.
In fact, some such stocks have offered gains like 2,312%…1,058%…even 8,044…% in 5-10 years. These stocks were almost unheard of until they bagged such returns and became famous …
It's these kind of stocks that I'm going to show you how to tap in to…
Oh, by the way, I forgot to add…
All these examples I'm sharing with you? Every single one was an actual Hidden Treasure recommendation.
These aren't hypothetical examples…these are real stocks that people had the opportunity to make money on.
And the gains you're going to see…mind-boggling gains some of them…
Each one is a real-life gain that Hidden Treasure subscribers have had the opportunity to make…
Everything I share with you is 100% true – and easily verifiable. In fact, this has all been verified by an independent auditor.
Now, you may be worrying that you've missed out on all these incredible opportunities…
Well, it's not too late.
In fact, with the way the small cap index has tanked – now could be the best possible time to scoop up some great small caps…
And potentially make phenomenal returns – since one could be scooping these stocks up when they're cheaper by 50% or more.
The examples I've shown you are extraordinary…and of course, one can't expect to make returns like that on every stock.
But just imagine the potential of stock picks like these!
Then again, you don't have to start with ₹10,000.
If one had put Rs 50,000 into Page Industries when we recommended it, the stake would be worth Rs 4,072,000.
An initial ₹100,000 would've netted one ₹8,144,000.
Imagine never having to work another day…
Spending your days golfing on an 18-hole course
Holidaying in exciting parts of the world
And buying expensive presents for your grand-kids…
Of course, not many people would have had the courage to invest in these stocks – and that too at a time the market was dangerously shaky.
But those who did…walked away with the kind of bumper profits no one could have hoped for.
Now, I'm sure you're wondering what I've got to do with all of this, and why I'm telling you this…
My name is Rahul Goel, and the reason
I'm writing to you is…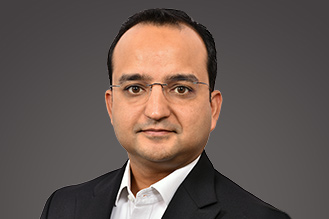 Rahul Goel
I'm the CEO of Equitymaster – India's first financial website.
At Equitymaster, we've made it our mission to guide you towards building wealth with honest research.
I first joined the company as an intern in 1995…fresh out of college.
Since then, I've learnt all there is to know about value investing.
I've spent the better part of my 22 years as an analyst studying the stock market – it's ups and downs…what makes it tick.
But I can honestly say – I've never met someone like Richa.
Richa Agarwal works alongside me at Equitymaster, and one of the reasons I'm writing to you today is to introduce you to her…
You see, when it comes to zeroing down on the kind of super-profitable small caps I told you about, Richa is an absolute genius!
Richa is the editor of Hidden Treasure, our hugely popular small-cap recommendation service.
In fact, she has a special knack for hunting down extremely promising small cap companies – Hidden Treasure's recommendations have produced returns of 8,044% in 10 years…2,312% in 10 years…1,058% in 7 years…550% in 6 years…and so on.
Many of Hidden Treasure's past recommendations have handed big returns…
Returns like…
Astral Polytechnic - 143% in 5 years
Ashiana Housing - 241% in 2 years
NIIT Technologies - 550% in 6 years
Ratnamani Metals - 175% in 4 years
City Union Bank - 489% in 6 years
Kolte Patil - 217% in 4 years
PI Industries - 288% in 2 years
Balkrishna Industries - 1,058% in 7 years
Note: Past performance does not guarantee future results. Return(s) stated above are chosen from among our best performers. Full details on how these returns were calculated is given here. Some of our losing recommendations and our overall success ratio is shared here.
Every month, Richa and her team set out to track down the next most promising gem in the small cap universe.
Each potential find is carefully scrutinized, investigated and subjected to as many as 14 risk-analysis checks.
After Richa is thoroughly convinced as to the potential of a stock, it is recommended to readers of her newsletter Hidden Treasure…(I'm going to show you how you can get a sneak-peek at this newsletter in a minute).
Richa also ensures our subscribers know just when to cash out, with top-priority special reports that are published as soon as she believes a stock is ripe for selling.
"…earned 5 times of the subscription
I paid the very first day!"
Initially I invested in two of the stocks recommended by you. It was unbelievable, the very first day I earned at least five times of the subscription I paid.
As informed, I invest for long term benefits, especially as part of building a Corpus Fund before retirement.
– Sarat Kurup, Calicut
Having started out as an equity research analyst at a multinational corporation, Richa soon realized that recommending companies sitting millions of miles away, with little to no on-ground research was not her style…
She increasingly grew jaded with an environment where words like 'independent' and 'unbiased reporting' were just hot air…
An environment where what is called 'armchair analysis' was rife…
Richa longed to get her 'boots on the ground'…
To meet managements of companies…to grill them on their methods and see where the most potential really lay.
That's why in 2010, Richa joined Equitymaster…
Today, Richa leads a team of analysts that scour the small cap universe for potentially great small cap finds!
At Equitymaster, armchair analysis is out of the question!
Oh, we do the fact-checking, the number-crunching…all of it.
But what's more important, is the on-ground research Richa undertakes…
Richa and her team are always out trawling the country in search of promising, solid small caps…meeting with management teams, conducting on-ground checks and investigating until they're thoroughly satisfied.
And that's how you get Hidden Treasure – a small cap recommendation newsletter that's out-performed the market by nearly 2.5x since inception in 2008 (as per verified returns till February 2019)!
Of course, not every pick can be profitable – we've had some losses too. Innovative Industries (-83%)…Voltamp Transformers (-53%)…Petron Engineering (-43%) and others.
My point is, investing in stocks, especially in small caps, can be risky.
And if you can't stand to take a loss every now and then – maybe this isn't for you.
"My life has changed for the better"
Hidden Treasure is a trusted service. My life has changed far better since subscribing to Hidden Treasure. I've made reasonable gains on many stocks recommended.
– Srimathi Ramachandran, Chennai
"Entire portfolio doing very well"
My entire portfolio is doing very well and I am very happy with your recommendations. Equitymaster has worked for me. Give it a try!
– Pankaj Varma, Hyderabad
And even though the profit potential is immense, I'll be the first person to admit – not all small caps are potential goldmines.
A lot of these smaller operations don't really know what they're doing…and can go to zero very quickly.
In fact, I would strongly urge you NEVER to try investing in small caps without expert guidance.
That's a risky game – and you shouldn't even try it.
At Hidden Treasure, we don't just recommend ANY small cap.
Richa has very strict standards – and a comprehensive set of filters in place – to weed out the duds and recommend only the choicest, best quality stocks.
Her painstaking approach pinpoints small caps with immense potential…
Using a very precise matrix to determine the potential returns, risk and growth associated with each small cap stock.
And she does this using…
The Secret to Making Small Cap Investing
'Safe' – The Equitymaster Risk Matrix
Most investment agents only care about the commissions they make every time their client buys a stock…
And that's why they usually don't care how risky their picks are…or how much money their clients lose.
But as someone who started off small…I realize how valuable one's hard-earned money is…
And how important it is to keep it as secure as possible…
That's why I insist my team does its due diligence on every stock it recommends…so that the risk is greatly reduced…
How do we do this?
Well, amongst other things, there's our trademarked Equitymaster Risk Matrix…
A precision tool designed to scan, pinpoint and minimize the key risks associated with a business…
The ERM®, as we call it, carefully scans not just the balance sheet and financials of a company, but industry risk and management quality as well …sniffing for red flags…
It then gives a score to the company based on its relative risk profile.
Only stocks that pass this rigorous 14-parameter check are then recommended to our subscribers…
Every single stock at Equitymaster passes through this stringent check.
Over the years we have refined and fine-tuned the ERM®…
Every stock that we recommend is first subjected to the ERM®
Ensuring that we only recommend the best of the crop.
"156%, 53%, 70% gains in some of the stocks."
– Jaspal Sanndhu, Mumbai
That's why our subscribers place immense trust in us…
We've been in this industry a long time…
In fact, we're India's first financial website.
We have more than 20 years' experience online and around 1,764,790 readers across 72 countries worldwide…
But what really keeps us going are the wonderful, warm letters our subscribers send us…
In fact, I just have Mrs Shelar's letter open on my desktop and it says…
"I have started understanding the market in greater detail and make good profits on a regular basis…"
After subscribing to Hidden Treasure, I started understanding market from totally different angle. Profits have started coming on regular basis & most important I started to know market in detail. Now I'm having many successes with Hidden Treasure. I must admit that initially I was not confident about your research as I had previously tried many others. Since last year I have started your subscription & in some stocks I was just observing your recommendations. But this year, I will do most of your calls as my faith in your calls(research) have increased.
– Manisha Shelar
"Entire portfolio is doing very well"
I was scared of investing in smaller companies. I had been reading about it in your newsletters and decided to give it a try. I am more comfortable with your recommendations. The entire portfolio is doing very well.
– Pankaj Varma
"Made me richer and richer every year"
Equitymaster has made me more and more richer every year since my association with them. It has given me more wealth than my professional career. Convey my best wishes to all 52 members at Equity Master.
– Dr C V Ajmera, Rajkot
Now, perhaps you're wondering how you can join them?
All Of This Can Be Yours…Today
Now, as I told you, Richa manages a recommendation service that we send out to a select group of subscribers every month…
It's called Hidden Treasure…and it includes details of all those exciting, profitable stocks I told you about.
Here's everything a subscription to Hidden Treasure includes:
Hidden Treasure Benefit #1:
Monthly Stock Pick
Every month, you'll get a very important email from Richa.
This email will contain every single detail of the hot new profitable stock Richa's recommending that month.
Now keep in mind that I never push my team to force a recommendation when there's none…so if there isn't an opportunity that makes it through Richa's stringent 14-point checklist, she won't force one.
When you will receive one, however, it will be a thoroughly researched stock play, backed by some of the best brains at Equitymaster.
You don't have to worry about watching the market…or worry about any events that may affect the stock. Richa and her team will do all of that.
She'll also tell exactly what price to consider buying a new stock at, or selling off any open positions, which brings me to the next benefit…
Hidden Treasure Benefit #2:
Specific 'Buy' and 'Sell' Prices
Think of Hidden Treasure as an investment guru guiding you through the market…
Not only will Richa tell you which stocks to grab and which ones to avoid, she'll also tell you exactly when and at what price to buy.
And every time she feels a stock is ripe for booking profits, she'll send you an email alert right away…
…so you'll never have to guess when to enter or exit a stock.
You can sleep in peace every night, knowing someone's looking out for your interests.
"Earning good profits from your recommendations"
"I subscribe to 3 Equitymaster services, including The India letter and Stock Select [apart from Hidden Treasure]. I am earning good profits from your recommendations that are always based on solid research. Would recommend to all my friends."
– S. R. Prusty
Hidden Treasure Benefit #3:
Monthly Performance Reviews And Quarterly Result Reviews
Forget scanning the business pages every morning looking for red flags!
For every stock that we recommend at Hidden Treasure, you'll receive a free monthly performance review.
Richa will distill every key factor likely to affect the performance of these stocks, and share them with you in these performance reviews.
You'll also receive access to our ongoing research on open recommendations under Hidden Treasure, so you can keep tabs on how these stocks are performing and get all your info in one place.
In addition to the monthly reviews, you also get quarterly result updates. These contain in-depth analyses of the stock performance and returns.
Think of these as a thorough background check on a company – conducted every quarter by our experts!
Hidden Treasure Benefit #4:
Confidential Special Reports
Now this is a special privilege only subscribers have access to.
Our analysts keep a hawk eye on the market…and are quick to spot signals and opportunities that others often miss.
Sometimes a unique buying window will open up…or other times they'll hear of important developments that could impact a stock's price massively…
Any time one of these unique signals crops up…an urgent, detailed report will be put together – and rushed to the Hidden Treasure subscribers immediately. Once you've signed up to Hidden Treasure, you'll be part of a tiny group that'll have access to these confidential reports.
Keep in mind this info may be crucial – I urge you not to share these reports with anyone else.
These reports are not available anywhere else – at any price. This is a premium service that is offered to subscribers only.
Hidden Treasure Benefit #5:
24/7 Access To A Members-Only Website
Any time, any day, you can log onto the website… read every report, every newsletter issue, review all the recommendations, or report a concern about your membership…
Hidden Treasure Benefit #6:
Access To Archives
Once you subscribe to Hidden Treasure, you will get access to all the past Hidden Treasure issues on the website. You can go through these reports and check out all our past recommendations.
And since the markets have corrected, most of these stock picks are actionable – which means you could consider acting on them right away!
Hidden Treasure Benefit #7:
24-Hour Mobile App
The Equitymaster app has been specially designed to provide a place you can check on stock market updates, charts, news, analysis and everything else…right at your fingertips!
The app is jampacked with super useful tools that will help you keep track of stocks and never miss a buying opportunity!
And as a member of Hidden Treasure, you'll also be able to access all the monthly issues, special reports and updates that will be published under Hidden Treasure. 
The app is available for Android and IOS.
Hidden Treasure Benefit #8:
Dedicated Customer Service Team
If you ever have questions about your membership, simply send our customer service team an email. They will get back to you at the earliest and walk you through whatever you need.
PLUS …you'll also receive these free bonuses!
Bonus Gift #1:
Private Briefing
This is a VIP service that we offer our valued subscribers, to help you keep track of all our latest research and updates.
You see, as the CEO, I have access to every bit of information my team digs up on various stocks.
And I want you to have all of that crucial info too.
So every week I sift through the mountains of reports, press releases and reviews my team digs up, and sum up the key details for you.
In plain English – no "analyst-talk" here.
Bonus Gift #2:
Portfolio Tracker
This valuable tool lets you organize and track your investments – all in one place!
And that's not all. You can also use the Tracker to generate customized intelligent reports for your stocks or portfolio to understand how a certain market event could affect them.
What's more, its available to you 24/7.
Please Note: Equitymaster's Portfolio Tracker is an online stock and mutual fund tracking tool. It is NEITHER a Portfolio Management Service NOR does if offer any personalized opinions whatsoever. Additionally, all the user data is strictly private and in no way used for making recommendations. Equitymaster does not offer portfolio management service and is not registered as a portfolio manager or investment advisor.
Bonus Gift #3:
Equitymaster Investor Hour Podcast
Every week, the smartest investing minds from across the world, will share their investing secrets with you in this premium podcast.
You will get a chance to go inside the minds of the gurus of the investing world and ask questions that the mainstream media ignores. You will hear directly from them about their best recommendations, how they found them, where they're investing now and much more.
Bonus Gift #4:

Special Report, recommending 4 Solid Stocks to Profit from the Smallcap Rebound (worth Rs 1,950)
To get you started on your investing journey, Richa has 4 stocks for you:
Stock #1: A small cap company in a sweet spot with multiple triggers to sustain explosive growth rates…
Stock #2: You don't get a second chance to make a solid first impression…or so the company's Managing Director says. And this company is leaving no stone unturned to make it count.
Stock #3: This company is in the business of transforming other businesses with software.
Stock #4: The fourth smallcap, a market leader in its niche, is a great play on the farm mechanisation in India. With over 3.5% dividend yield, this small cap with zero debt and high returns could put many blue chips to shame.
"Anybody serious about investing
can't afford to miss Hidden Treasure"
I have changed from a passive spectator in the investment market, to an active investor, thanks to Hidden Treasure. HTR were instrumental in teaching me about the market. These reports are the most exhaustive, and manage to educate and guide without being overwhelming with information. Anybody serious about investing in the market would be missing out on significant information, if not aware of Hidden Treasure. I will recommend this service to everyone. Keep up the good work!
– V. A. Sridhar
Imagine how different your life will be as a Hidden Treasure subscriber…
Every month, you'll wait for Richa's recommendation to arrive in your inbox…
You'll spend maybe ten minutes going through her detailed report on the stock…and another five making up your mind.
You can choose to act on all of her stock picks – or choose your own favorites.
Acting on her suggestion will take just a few minutes – once you have your brokerage account set up, it's as easy as making a few clicks.
That's all you have to do.
A few minutes 'work' every month…knowing that it is helping create wealth.
All because you decided you wanted to join Hidden Treasure.
Sounds like a dream, doesn't it?
It's not actually. It's well within the realm of probability…
All you have to do is fill in the 'sign-up' form below.
But you have to ask yourself…
Sign Me Up for
Hidden Treasure Now
How Much Would You Pay For The Opportunity to Build A Fortune?
"Sure to create wealth!"
I like your analysis, guidance and suggestions which you provide on a very regular basis. Subscription to your services is worth much more and if someone follows the advice, he/she is sure to create wealth. All the analyses are backed up with intensive studies. Great Job!
– Vijay Chopra, Lucknow
"Keep up the good work!"
I Like the effort put in by Equity Master to raise the profile of stock investing for more people. Keep up the Good Work. As you always Say Long Term is the Way to go - Stocks are NOT a Sprint, they are a marathon.
– Rohan Lawrence D'souza, Bangalore
I'm sure you're wondering how much it costs to be a member of Hidden Treasure…
It is probably the only service of its kind you'll find in India – one that guides its subscribers to build massive potential wealth, without taking any unnecessary risks.
And we're able to do that because Equitymaster is entirely independent.
That means we aren't paid by any company to promote their stocks…
We don't earn any commissions or fees to recommend a particular stock…
All of our revenue comes from our subscriptions and the website…
And we can boast of a 28% annual internal rate of return on our Hidden Treasure stock picks…
If you're a little weak at calculation – let me spell it out for you…
That amounts to more than doubling one's money every 3 years!
In 10 years, you could have 12 times what you started out with!
And that's just the average Hidden Treasure pick – some of Richa's best picks have gone on to give 553%…1058%…2,312% (and even more) in a few years.
Despite all that…
An annual subscription to Hidden Treasure normally comes at just Rs 6,000 a year…
A sum our subscribers consider a bargain …they have the potential to make back that amount many times over on just a few recommendations.
But that's not what you'll pay today…
If you act soon, you can…
Subscribe To Hidden Treasure Now For The
Rock-Bottom Price of Rs 8 A Day!
Owing to the urgency of this opportunity – and the fact that I want a large number of our readers to be able to cash in on this…
I've decided to knock 50% off the price of this subscription!
So you get a full year of Hidden Treasure recommendations, research and all our special reports under HTR…
…for just Rs 2,950 a year!
Which works out to about Rs 8 a day!
You probably spend more than that on your mid-morning chaibreak every day.
Imagine…for less than what you'd spend on a cup of chai at any roadside thela, you're getting a look at invaluable research that helps to grow money and retire rich!
And you get a total value of more than Rs 60,000, including all the premiums, features and free goodies you get with your subscription.
What's more – Each of the premium reports you get with your subscription to Hidden Treasure are yours to keep
Even if you decide to terminate your membership.
Take me to the order
page right now!
But Fair Warning…
In order to take advantage of this opportunity, you need to be able to move fast.
You saw how quickly the market bounced back after the crash in 2008.
It has already been a few months since Richa recommended the stocks in your special report.
And there's no saying when they'll run up in price – taking them off Richa's BUY list.
So I'd urge you to act fast…if you really want to make the most of this opportunity…
Sign up for Hidden Treasure.
Get A Full Refund Anytime in The Next 30 Days…
I know you're going to love Hidden Treasure and its recommendations once you've tried it. Our readers are always writing in to tell us what a difference Hidden Treasure has made to their lives.
Just yesterday I was looking at a letter from Mr. Anil M. Panat that said –
"More than 90% of picks have resulted in gains"
I was lucky to acquire both money and knowledge, in my association with Equitymaster. More than 90% of picks have resulted in gains. I earnestly advice all my friends to subscribe to Equitymaster.
But I want to go ahead and make it as easy as possible for you to subscribe, which is why I'm also offering you the chance to test drive Hidden Treasure for a full 30 days, at no risk!
When you click on that subscribe button, you're going to get immediate access to the Hidden Treasure archives, stock recommendations both open and closed and all our research on those stocks.
You'll also get immediate access to the Solid Stocks to Profit from the Smallcap Rebound.
If you're anything short of delighted with our services, you're free to cancel your subscription anytime during your 30-day unlimited access FREE trial!
Your subscription fee will be refunded in full! Immediately.
And you're welcome to keep anything you download within these 30 days.
But if you'd like to keep being a part of Hidden Treasure (as I'm sure you will), you don't have to do a thing! Your access to all of our research and archives will continue uninterrupted for as long as you like.
Better still, we'll lock in this highly discounted rate for you- for as long as you wish.
That means unless you tell us otherwise, your card will be charged for Hidden Treasure at this rock bottom price of Rs 2,950 per year for as long as you want.
You don't have to deal with the hassle of filling in your card details every time you want to renew your membership…
Because every year, as per your standing instructions, your membership will be automatically renewed for another year at just Rs 2,950.
And if at any point in time, you do not want to continue…
Just write to us or give us a call and we'll cancel your standing instructions right away!
In fact, we'll also send you a reminder email before we charge even a rupee on your credit card…just in case you wish to change the card or even cancel.
But I must warn you…
The small cap space moves extremely fast.
I've known stocks to move up and down by as much as 82% in a couple of days…and the rebound could happen anytime.
If you wait too long, there's a good chance a few or all of The 4 Solid Stocks to Profit from the Smallcap Rebound will move out of Richa's 'Buy' zone.
Don't wait too long.
Just click on the subscribe button below and all this is yours!
To your wealth,


Rahul Goel,
CEO, Equitymaster
PS – If you have any queries, do not hesitate to write to us. We will be delighted to assist you.
---
Frequently Asked Questions:
Still have questions?


We'll do our best to answer them right here so that you feel completely comfortable when you decide to join Hidden Treasure today.

This seems to be too good to be true…what's the "catch" in this offer?

The only catch is you need to act fast now. We have over 1.7 Million readers across the globe. Once we feel that we have good enough number of members on board, we reserve the right to say "No" to you.

So, the only way you can take advantage of this offer is by hitting the Subscribe Now button before we reach our limit…Remember, hitting this button does not obligate you to anything. You will simply be redirected to another page with additional information about this special offer.

Why do I need your research service, Hidden Treasure?

The fact is, if you can travel the length and breadth of the country hunting for hidden opportunities like we do, then maybe you don't need our research service. But then again, this is not just about travelling. It's also about shortlisting companies, getting to meet them and then to dig deep into their numbers and decide whether or not they are worth your money.

But if you can do all this…You're more than welcome to attempt to try this on your own with what we've shown you today.

That being said, you can save yourself a lot of time and heartache by simply subscribing to our research service and seeing the strategy laid out for you, step by step.



How much will it cost?

The cost of a one-year Membership is Rs 6,000…which is an absolute steal considering the amount of value you're going to get for the next 12 months.

HOWEVER - if you act right here, right now, we'll slash the cost of membership to just Rs 2,950. That saves you Rs 3,050 that you can spend however you'd like: Whether you use it to invest in your first Hidden Treasure stock recommendation or treat your spouse to dinner at the fanciest restaurant in town.

You can find the complete details by hitting the "Subscribe Now" button. Remember, hitting this "Subscribe Now" button does not obligate you to anything.

How much could I make if you're right?

See, we're not financial advisors. We're an independent stock research firm. We do not guarantee any returns. And if someone guarantees you any kind of return in stock market, you should run away.

What we can certainly guarantee you is our 100% commitment to guide you in finding the best stocks that have the highest chance of generating best possible returns in the next 3-5 years.

How are the returns calculated?

The returns mentioned in the copy are calculated as the % difference between the price on the date of closure of the recommendation and the price on the date of the recommendation. Details of the calculation are as below:

| | | | |
| --- | --- | --- | --- |
| Stock name | Price on date of Recommendation (Rs) | Price on date of closing (Rs) | % Returns achieved |
| Eclerx Industries* | 48 | 1151 | 2312% |
| Balkrishna Industries | 76 | 885 | 1058% |
| NIIT Technologies | 73 | 477 | 550% |
| City Union Bank | 23 | 136 | 489% |
| Ashiana Housing | 30 | 101 | 241% |
| Kolte Patil | 76 | 225 | 196% |
| PI Industries | 134 | 480 | 288% |
| Astral Polytechnik | 161 | 391 | 143% |
| Page Industries Ltd* | 306 | 24897 | 8,044% |
| Ratnamani Metals and Tubes Ltd. | 91 | 250 | 175% |

Note: * for open positions, prices are as on March 31, 2019
Do note that past performance is no guarantee for future results.

How much could I lose if you're wrong?

No investment strategy is 100% safe. And you should not invest anything more than you could afford to lose. With that being said, you should talk to your financial advisor regarding asset allocation and appropriate risk profile.

Please remember that despite doing all the hard work we do every day, sometimes even we go wrong.

For example – We recommended SREI Infrastructure Finance Ltd. at one point that ended with a loss of 71%.

Then, there's Bartronics India Ltd. which did not meet out returns expectations and closed with a loss of 32%.

Having said that, the overall success ratio of Hidden Treasure is 65.1% for all closed positions since 2002-2019.

Which means, more than 6 out of every 10 recommendations have hit their mark in the past.

Can I really try this out for 30 days?

Yes, you can! In fact we encourage you to do that right now. Just check all our past issues, current open recommendations, and read all special reports at your own leisure time. If in 30 days, you're not absolutely thrilled, then simply contact, and we'll refund 100% of your subscription fee right away. Of course, you get to keep whatever you have read and downloaded. That's our way of thanking you of giving us a try.

Does Hidden Treasure genuinely only cost Rs 2,950 per year? And how can you make it so cheap?!

Yes, for a very limited time, we've decided to price it for only Rs 2,950/year. The reason we make it so cheap is because we want as many people as possible to access our research.

Since 1996, we have been guiding hundreds of thousands of readers like you with our unbiased stock research. And we want to do the same for many years to come.

How difficult will it be for me to act on a Hidden treasure recommendation?

It's not difficult at all. There is no technical analysis that you'll have to perform. All you need to know is the specific play, and when to get in and when to get out. we will do all the hard work for you. Each stock alert will tell you exactly what to do. You just have to decide whether you want to follow what we recommend!

This sounds like a "get rich quick scheme" to me — are you for real?

This is NOT a "get rich quick" gimmick. Equitymaster, is in the business of sharing ideas and actionable research that can help you thrive in any type of market. And we've been doing this since 1996. If we published foolish or dishonest material - we'd be out of business by now.

Can anyone really do this? Even me?

YES, anyone can learn to do this. Why? Because we designed this research service especially for readers like YOU. That is, a regular Indian who wants to improve their financial circumstances, now have a very realistic chance to do that without taking ANY unnecessary risks.

Don't wait until it's too late. Hit the "Subscribe Now" button and take advantage of this limited-time offer while you still can. You won't be obligated to do anything by clicking this button. You'll just be sent to another page with more information on this special offer.






(You Can Review Your Order Before It's Final)