Dear Reader,
Imagine having inside connections with India's most successful investors.
By "successful", I mean the type of people who make hundreds of crores for both themselves AND for those who hire their services.
I call these successful investors The Thousand Crore Club. That's because nearly every one of them controls assets worth over Rs 1000 crores.
Some of the lesser wealthy members among their ranks own fortunes worth 150 crores and more.
Together, they control over Rs 100,000 crore in assets.
They're moneymaking legends… people whose names and accomplishments show up in the financial dailies nearly every day.
Just think for a second – what would life be like if you had connections with these ultra-rich, highly skilled investors.
What if you could be privy to their every move in the stock market…
And, have open access to their best investment ideas…
An arrangement like this could make one super-rich in just a matter of years.
You see, The Thousand Crore Club has historically produced extraordinary profits.
Their ideas are enough to turn a few thousands into a fortune…
Or a few lakhs into a mega fortune.
For instance…
Just one idea from this Thousand Crore Club saw gains of 405% from Gabriel - an auto parts manufacturer - in 24 months
Another saw gains of 384% from Panama Petrochem in 24 months.
A third investment peaked out at 146% from Federal Bank in about 19 months.
But these triple digit returns are just the tip of the money-making iceberg… a mere sampling of the money the Thousand Crore Club can produce.
In just about 12 months, other Club favorites saw gains of:
322% on shares of Emkay Global

304% from Uttam Sugar Mills

247% from Thirumalaia

212% from IG Petrochem

173% from Shreyans Industries

161% from Vardhman Holdings
*from available public sources
An investment of Rs 100,000 in each of these 6 stocks would've turned into Rs 20,19,000 in just 12 months
That's more than TRIPLE ONE's MONEY in just 1 year.
With profits like these it's not hard to grow one's money to a few crores in just a few years.
But while members of The Thousand Crore Club can make crorepati's out of ordinary Indians… fact of the matter is, they won't – not without a steep price.
You see, The Thousand Crore Club lives and breathes money…
And anyone seeking their investing expertise needs to pay up – sometimes to the tune of Rs 14 lakhs for just few hours of investment guidance over lunch.
Many Club members even run their own investment funds where people have to shell out a fortune for their services.
Some Club members even demand a cut of the profits (which can go up as high as 20%) from their client's portfolio's as an additional payment.
These requirements allow only the richest investors in…
And keep ordinary Indians like you and me out.
So while the rich keep getting richer, the average Indian has no choice but to spend hours working for someone else…without ever seeing the kind of money that these elites do.
To me, NOTHING could be more unfair.
I believe that everyone should get a chance at building the kind of wealth that guarantees them a worry-free, comfortable retirement.
That's why, I want to let you in on something special.
I'm going to show you how to get The Thousand Crore Club to hand you their multi-crore profit generating ideas…without you having to pay them a single rupee.
The Telegraph UK, describes this strategy as '…a way to push the odds of success in your favor'
And Forbes.com, said '(this strategy) can truly be great for your financial health.'
Don't worry if you've never bought a stock before, it's as easy as checking your email (or making a quick phone call). Anyone can do it!
You don't even need to have much money to start out with – because even a small investment can grow several times over and be re-invested.
All you need to do is sit back and get rich off their most profitable investment ideas.
I already showed you how a single investment idea from the Thousand Crore Club shot up 405% in just 24 months.
Enough to turn an investment of Rs 100,000 into Rs 505,000.
Another one soared by 173% in just 1 year.
Enough to turn Rs 100,000 into Rs 273,000.
Now, let me show you how one could have used their ideas to easily turn a few lakhs into a retirement fortune…
Turning Rs 7 Lakh Into Rs 1.7 Crore
In 10 Years
In 2013 Club members got into shares of Steel Strips Wheels…
And anyone who was aware of the Clubs actions could have joined them in making a huge return of 554% in 3 years and 8 months.
*Not an Equitymaster recommendation.
That's a return of nearly 6X.
Enough to turn Rs 10,000 into Rs 65,400.
Or Rs 1 lakh into over 6.5 lakhs.
Another Club member saw potential in Sundaram Finance and began piling up on shares…
If one had access to the Club's moves back then and acted on this pick, they would see a return of 514% in 5 years.
*Not an Equitymaster recommendation.
That's another 6X money multiplier.
Enough to turn 1 lakh into 6.1 lakhs.
Here's another long-term bet worth waiting for…
In 2008 Club members bought shares of Eicher Motors…
Anyone who had access to the Club's investments back then, could have joined them in making a whopping 13,337% in returns over the next 8 years…
*Not an Equitymaster recommendation.
An investment of just Rs 1 lakh in this stock, would have churned out incredible returns of Rs 1.3 crores…
Just this one stock could have turned one into a crorepati.
With The Thousand Crore Club in your corner, gains like these are a reality.
Here's another Club favorite…Astral Poly Technik delivered gains of 976% in a little over 3 years.
*Not an Equitymaster recommendation.
By investing in this stock alongside the Club one could have turned Rs 1 lakh into over 10 lakhs…
Then there's Ashiana Housing which gave Club members a 368% return in 26 months.
*Not an Equitymaster recommendation.
Enough to turn Rs 1 lakh into 4.6 lakhs.
Another opportunity that the Club could have led one towards is Kajaria Ceramics.
This stock shot up by 771% in around 5 and a half years…
*Not an Equitymaster recommendation.
A return like that would've grown an investment of Rs 1 lakh into a massive 8.7 lakhs.
How nice would it be to crank out gains of 517%?
That's how much MRF, another Club idea rose in 5 years.
*Not an Equitymaster recommendation.
Enough to turn Rs 1 lakh into north of 6 lakhs.
Now, if one had invested just 1 lakh in each of these stocks, they'd be sitting on an ASTOUNDING Rs 1 crore and 70 lakhs in 10 years.
When you learn how to tap into the secrets of the Thousand Crore Club, one could potentially make gains like these on a regular basis.
Some Smart Indians Have Already
Made A Fortune
By Profiting Off The Clubs Ideas
Mohnish P, an Indian-American businessman poured his money into stocks that were being bought by billionaire investors and went on to strike it rich.

He made a huge fortune worth over Rs 2,000 crores and now uses his wealth to provide some of India's poorest children with quality educations to help them enter engineering and medical colleges.

Mukul A, a man from the suburbs of Mumbai, began following ideas from The Thousand Crore Club in 90s and got incredibly rich doing it.

He used the money he made to invest in real estate properties in the suburbs of Mumbai which are now worth several crores.

To top it all, he now has a portfolio worth over Rs 420 Crores.

Rohit C, an engineering graduate turned investor used this strategy over his career of over 15 years to discover many lucrative investment ideas.

Since 2011, his investments have grown at an average of above 30% per year.

To put it in context, that's like growing ones wealth by nearly 4X every five years.
These are just a few examples of how ordinary people started on a path towards massive wealth simply by profiting off the ideas of The Thousand Crore Club.
But let me be clear, multi-crore portfolios like this don't get built overnight.
It takes a lot of skill and knowledge to get there…and it's a life-long learning process.
But the good news is… with the Thousand Crore Club in your corner, you'll be able to shorten your learning curve by a huge margin.
You'll have the advantage of being able to tap into decades of investing knowledge and expertise to line your own pockets.
Now I'm sure you're wondering –
Who Are The Members Of
The Thousand Crore Club?…
And How Can I Access Their Ideas?
Well, before we get into the details, let me introduce myself…
I'm Sarit Panackal, Managing Editor at Equitymaster, an independent financial research firm.
For over 23 years, Equitymaster has been guiding thousands towards a wealthier life…by publishing valuable ideas, research, and insight from some of the sharpest Research Analysts in the business.
But don't take my word for it. Here's what some of our subscribers have to say about us:
"The research done by Equitymaster is very detailed & without any bias. The regular updates helps us to invest smartly."
Jayaram Amin, Navi Mumbai
"I have been with Equitymaster for nearly 20 years - happy to have made a lot of money - Really investor friendly and independent analysis. Compliments to Research team."
Dildar Singh, Thane
"I am member of Equitymaster since 2008. Time & again they have provided unbiased reports in all market conditions. Their reports always ensure that we investors take an informed decision with rationale thinking rather than being swayed away with the market sentiments."
Shailesh Mistry, Bangalore
Over the years, Equitymaster has guided its readers towards a wealthier life…a life that makes their dream of financial security a reality.
It's like I told you before, everyone should get the opportunity to build life changing wealth.
And I believe that with the Thousand Crore Club, we could potentially make hard-working Indians like you incredibly rich.
Now, let me tell you who these Club members really are.
The Thousand Crore Club represent the smartest money in the world.
There are many ways to describe what they do and who they are, but I call them super investors.
They're some of the biggest investors in India - if not the world. Together they control over 100,000 Crores in investment capital.
I'm talking about investing geniuses like Sumeet Nagar… Ashish Dhawan… Akash Prakash… Sanjay Bakshi… Anil Kumar Goel… Rajeev Thakkar…
If you know some of these names, congratulations! You pay more attention to the world of finance that most folks.
You see, when such investors move into a stock, it's a strong sign that they see it as an exceptional investment opportunity.
An opportunity that could potentially make one super rich over time.
But they're not the only big-money investors who are part of the Club…
The Club also consists of leading investments funds that have a strong track record of picking huge money makers…
Funds like Westbridge Capital…Vanguard… Ocean Dial… and several others led by top investing gurus.
In total The Club consists of over 40 of the top investors in India – All mega crorepati's who have made their fortune investing in the most lucrative stocks out there.
And very soon, you'll be able to potentially make mega profits just like them.
But for that, you need to learn how you can have The Thousand Crore Club's ideas handed over to you without having to cough up a huge fee…
And to do that, you first need to know about a little-known group of files containing details on the Club members actions.
The Files That Record The Actions Of
The Thousand Crore Club
Most investors don't know about these files… and even if they do, they have no clue on how to use it to get rich.
But I'm going to tell you exactly what these files are and what's in them.
Secret File #1. Shareholding Disclosures
Every few months, companies are required by law to reveal the names of their shareholders who own either 1% or more of their shares.
The trick is to keep an eye out for when Club members pour their money into a stock.
Now, it may not seem like much, but a 1% stake in a company can easily run up to several hundreds of crores.
When members of The Thousand Crore Club pour so much money into a company, it's a sign that they see it as a strong money-making opportunity.
In the right hands, this information could be a goldmine… but it isn't the only instrument that keeps a track of Club activity…
There is another set of files that keep a track of trades every day, allowing one to zero in on Club activity soon after they occur.
They're called Bulk and Block Deals.
Secret File #2. Bulk and Block Deals
In a nutshell, these are disclosures that go up on the BSE and NSE every day when a certain number of shares are traded.
And like I just mentioned, tracking this data can help catch the moves of Club members just a few hours after they make a trade.
And finally, we have the Promoters Holding.
Secret File #3. Promoters Holding
This is one of the strongest indicators that something big is about to happen with a stock.
Promoters are owners of the business… in other words they're company insiders.
And when there are insiders buying or selling shares of their own company, it pays to sit up and take note.
But nobody understands a company the way a Founder or CEO does.
In fact statistically speaking, companies that have owner operator stake have been seen to do far better than those whose professional managers who don't have ownership.
This is because they are heavily invested in their own businesses, and any upside rewards or downside risks are dependent on their decisions.
So when the promoters of company start buying more of its shares, it's a signal for huge potential profits to be made.
Now, there are thousands, even hundreds of thousands of these disclosures that are released every year.
It would take weeks, if not months, to go through these documents in search for Club activity…
For the average person, it would be like searching for a needle in a haystack.
Quite frankly, you won't be able to do it on your own.
But don't worry - You'll have some of the best minds in the business to help you.
The Two Person Team That Can Hand
You The Club's Best Money-Makers
Their names are Radhika and Sarvajeet… and they're two of the sharpest research analysts at Equitymaster.
Radhika Pandit is a research analyst with nearly 15 years of experience under her belt.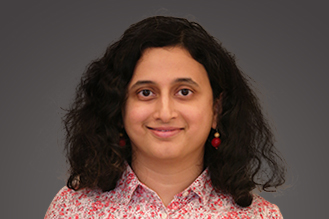 Radhika Pandit Co-Editor,Smart Money Secrets
She's no newcomer when it comes to understanding the minds of millionaire investors like those in the Thousand Crore Club.
She's spent years using the investing strategies of one of the world's most elite investors, and has identified huge long-term money multipliers for her readers…
Her stock picks have delivered gains like 328.4% in 8 years…
180.5% in 3 years and 2 months…
162.5% over 4 years and 2 months…
156.4% over 3 years and 1 month
153.6% in a little over 2 years, and more…
Note: Past performance does not guarantee future results. Return(s) stated above are chosen from among our best performers. Full details on how these returns were calculated is given here. Some of our losing recommendations and our overall success ratio is shared here.
A Rs 100,000 investment in each of these stocks would have grown into an astounding total of Rs 14,71,600.
What I love about working with Radhika is the fact that if she sees potential in a stock, she stands by it even if things might seem gloomy.
That's a trait she shares with members of the Thousand Crore Club.
A trait that has enabled her to guide her readers towards some incredible money making opportunities.
For instance, there was at a time when the entire commercial vehicle industry was in a tight spot.
Ashok Leyland, a leading auto company was steeped in losses and the possibility of recovery seemed bleak.
Even Morgan Stanley assigned it a negative rating and said that "there were no positive triggers for the stock going ahead."
But Radhika dug deeper than the rest and found that the stock possessed a few key traits that identified it as a future multibagger.
She recommended the stock and it went on to deliver nearly 5X gains in the next few years.
Another such instance was when the pharma sector began running into trouble with the US FDA for poor quality control in their manufacturing plants.
During this time, a company called Aurobindo Pharma took a hard hit in its sales…
The stock didn't move anywhere for nearly 2 years, leading investors to steer clear of it.
But Radhika took a look at it and picked up on certain signals that pointed towards an imminent surge in Aurobindo Pharma stocks.
She recommended it and saw it grow by 74% in just 7 months…
Enough to turn Rs 1 lakh into Rs 1.7 lakhs in less than a year.
Radhika's reputation as an analyst has been laid on a solid foundation of exceptional research.
No one digs as deeply or as thoroughly as Radhika.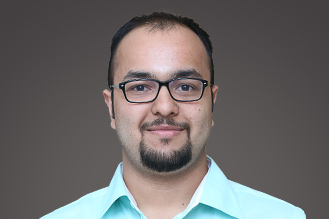 Sarvajeet Bodas Co-Editor,Smart Money Secrets
But there's someone else who adds to Radhika's genius.
Sarvajeet is a Research Analyst who has devoted years of his life to the art and science of stock picking.
His love for the market drove him to get a Master's Degree in Finance.
But unlike a lot of folks who follow the market, Sarvajeet has a deep interest in the behavioral part of investing.
He's constantly expanding his knowledge… and studying the rationale that legendary investors like Charlie Munger, Sanjay Bakshi and others use to pick their stocks.
Sarvajeet and his team have even managed to hold interviews with members of the Thousand Crore Club…
These meetings allow him to get into the minds of these elites…learn their investing philosophies…their stock picking criteria… their research methods and much more.
Research is the name of the game in finance… the bread and butter of every market-based business.
Without the right research, (even if you have access to the Thousand Crore Clubs ideas) you're just guessing.
And Sarvajeet doesn't hold back when it comes to research.
He's recommended winners like Hindalco which went up 118% in 6 months and GE Shipping up 36% in 9 months and several others…
But aside from identifying good stocks to invest in, it's equally important to be able to avoid potential landmines…
He's been able to avoid several dangerous stocks even when the biggest of investors didn't notice anything amiss.
Like the time he correctly deduced a problem with Inox Wind and VA Tech Wabag…
Both were popular stocks at the time…and both fell by over 50% in a matter of months.
Sarvajeet is constantly expanding his base of knowledge…and learning from the successes and mistakes of those who came before him.
The combination of their brains makes Radhika and Sarvajeet the perfect duo to infiltrate the Thousand Crore Club and access their multi-crore stock ideas.
In fact, they've already built portfolio of the most lucrative stocks that Club members have poured crores of rupees into…
And they've brought it all together into one special report titled Stock Alert: Our Top 5 Stocks to Buy Now
Stock #1 - A Potential Market Dominator With Near Zero Competition
Stock #2 - A Bank That Is Using New Tech to Transform the Way It Operates
Stock #3 - A Strong Business With a History of Generating Sustainable Profits
Stock #4 - A Niche IT Stock That Has Partnered with IBM
Stock #5 - An Important Player in The Upcoming Driverless Vehicle Revolution
Out of all the stocks that the Thousand Crore Club has zeroed in on…These 5 are the most lucrative of the lot.
But you MUST act quickly, because these stocks might rise very soon.
These stocks that have the potential to build one a huge retirement corpus in the years to come, and you DO NOT want to miss out on that.
I can say this with confidence because Radhika and Sarvajeet don't just go for any and every stock the Club gets into.
Once they have a list of stocks the Club is investing in they go through it with a fine-toothed comb, making sure that it meets their strict requirements for success.
Let me show you exactly how they do it.
How You Get Only The Best Stocks That
The Club Is Getting Into
Unlike most other "stock market experts", Radhika and Sarvajeet don't just see a stock as wiggles and jiggles on a chart.
They look at a stock for what it really is: a piece of a business.
And irrespective of short-term stock market fluctuations, a strong business always makes huge money for its shareholders.
That's why before making a decision on a stock they meet the management of the business to get a first-hand idea of the strengths and weaknesses of the company.
After that they thoroughly analyze all aspects of the company to ensure that they have only those stocks with the highest profit potential and the lowest risk.
Radhika and Sarvajeet do not recommend a stock unless it clears all their strict requirements.
Once they're convinced that they've found the best, strongest stocks of the lot…
They recommend those stocks to the readers of their premium research service, Smart Money Secrets.
And while Club members normally charge several lakhs in fees and demand outrageous minimums for their stock ideas…
With Radhika and Sarvajeet in your corner, you won't have to pay them a single rupee.
Profit Alongside India's Best Investors
With Smart Money Secrets
Smart Money Secrets is a premium stock recommendation service where Radhika and Sarvajeet recommend the most profitable stock picks of India's Top Investors…
This service not only gives you access to high potential stocks, it also ensures that these stocks have minimal risk involved.
Once you join Smart Money Secrets, you'll get a PDF copy of Radhika and Sarvajeet's special report - Stock Alert: Our Top 5 Stocks to Buy Now
In it you'll get details on the 5 stocks I told you about earlier, and a complete view on exactly what qualities make them a profitable investment.
You'll even get a full breakdown of how it fared on each of the 8 parameters of the stock-screener that Radhika and Sarvajeet use to evaluate a stock.
But before you sign up for Smart Money Secrets, I want to tell you something really important…
Over the short term (day to day, week to week), stock prices move based on noise — nothing that's really material to the company.
It's over the long term that the fundamentals of the company take over… and the stock yields a potential profit for its shareholders.
Most Club members have gotten rich by being patient and sticking with quality businesses for the long-term.
So if you can't commit to holding a stock for a few years, then this opportunity is not for you.
To make money like The Thousand Crore Club, you need to think like them and hang on to a stock till it's time to scoop up your profits.
If you can do that, then Smart Money Secrets could make you rich.
I already told you how Club members charge several lakhs in fees for their stock ideas…
In addition to that, they eat into one's profits by demanding a hefty commission for their services…
To me that's absolutely ridiculous, and it's something I can never accept.
That's why, in order to help the ordinary Indian get rich…
I've priced Smart Money Secrets at a fair value…one that anyone can afford.
A 1-year subscription to Smart Money Secrets comes at just Rs 6,000.
That comes up to just Rs 500 per month…
For a small amount like this you'll get access to the most potentially profitable ideas that India's investing elites are getting into.
So if you step up and join Smart Money Secrets today…
You be able to instantly download Radhika and Sarvajeet's special research report detailing the Top 5 Stocks Of the Thousand Crore Club.
In addition to that you'll get full access to more than 15 other powerful stocks that Club members have gotten into.
All of these are positioned to deliver huge potential returns in the years to come.
Plus, you'll get FREE bonuses, including:
[Bonus Guides]
The Complete Investment Strategies of Warren Buffet (worth Rs 950) - The secret to building wealth like a super investor is to begin thinking like one. This guide details all the strategies of the World's Greatest Investor and is a great starting point that could help you develop the mindset of a wise investor.
Riding in The Sidecar with The Super Investors of India (worth Rs 950) - This bonus guide will give you insight into the minds of some of the geniuses that Sarvajeet tracks. It contains a series of interviews with various ace investors, where they discuss their investing philosophy, their stock picking criteria, and other valuable elements of investing wisdom.
Smart Money Secrets - A Quick Start Guide (worth Rs 950) - As the name suggests this will be a guide that will run you through how Smart Money Secrets works and will work as an introduction to the service. It will also get into the details of the Smart Money ScoreTM and explain each parameter in simple, jargon-free terms.
As great as this deal already looks, it doesn't end there…
Successful investors are those who are able to constantly learn and nurture the right mindset when it comes to growing their money.
That's why, when you join Smart Money Secrets you'll automatically get access to our premium Equitymaster Investor Hour Podcast.
In this premium podcast, you'll hear from the smartest investing minds from across the world, every week.
You will get a chance to peek inside the minds of the gurus of the investing world and ask questions that the mainstream media ignores.
You will hear directly from them about their best recommendations, how they found them, where they're investing now and much more.
Next, you'll be getting a means to easily monitor all your investments, and the research that goes behind them with the Portfolio Tracker (worth Rs 330).
The Equitymaster Portfolio Tracker is an online tool that will allow you to not just track your portfolio, but also make smarter decisions through numerous intelligent reports. Reports like:
Is your portfolio construction ideal?
Stocks nearing their 52-week high/low.
All these reports are available online 24X7, at the click of a button.
Now, you can even access the Portfolio Tracker on the go with your mobile device.
The Portfolio Tracker is normally priced a Rs 330, but when you subscriber to Smart Money Secrets, you'll get it absolutely free.
Please Note: Equitymaster's Portfolio Tracker is an online stock and mutual fund tracking tool. It is NEITHER a Portfolio Management Service NOR does if offer any personalized opinions whatsoever. Additionally, all the user data is strictly private and in no way used for making recommendations. Equitymaster does not offer portfolio management service and is not registered as a portfolio manager or investment advisor.
In Addition To This, Once You Join Smart
Money Secrets You Will Also Receive…
Monthly Issues
Through the time it takes for our stock recommendations to meet their target, we will publish monthly and quarterly performance of stocks in the open position.
You'll always know exactly what's happening with the Smart Money Secrets stocks with our Monthly Performance Review…
Special Alerts
At Equitymaster, we do not believe in recommending a stock and then just forgetting about it. Every recommendation made under Smart Money Secrets is tracked continuously till it's time to sell and get your profits.
If there is anything crucial about the stock that the you need to know, or if it's time to sell, we will send out Special Alerts directly to your inbox.
Access to The Smart Money Secrets' Archives
Once you subscribe to Smart Money Secrets, you will get access to all issues and recommendations we have made under it in the past…
24/7 Access to a Members Only Website
Any time, any day, you can log onto the Equitymaster website…read every report, every newsletter issue, review all the recommendations, or report any concerns you might have about your membership.
Equitymaster…On the Go!
Now, you can access Equitymaster on your smartphone through our Mobile Apps as well.
Through the app, you can access the latest research reports, stock updates, all our Free e-newsletters, all other subscriber features…on the go!
A Dedicated Customer Service Team
If you ever have any questions about your membership, simply send our customer service team an email.
They will get back to you at the earliest and walk you through whatever you need.
Like I told you earlier, research of this caliber could easily be priced at above a lakh…and even then it'd be cheaper than what members of The Thousand Crore Club charge for their services.
But you will not have to pay anything near that amount…
I've kept subscription to Smart Money Secrets at a fair price of just Rs 6,000… Because I believe that everyone should get the opportunity to build wealth like these elites, without it having to cost you an arm and a leg.
And in keeping with that that sentiment, I've decided to go ahead and reduce this already low price of Rs 6,000 for anyone who joins Smart Money Secrets today.
I'm Giving You Over 50% Off On The Regular Price
That's right. I'm slashing the cost of becoming a member of Smart Money Secrets to the bone…
If you join now – for one full year – you just have to pay Rs 2,950.
That's over 50% off on the regular price of an annual subscription… a savings of Rs 3050.
That comes up to only about Rs 8 a day.
You'll be getting the strongest stocks that help India's Top Investors ramp up their wealth to new levels…for dirt cheap. You won't find that anywhere else.
Just Rs 8 a day for access to high growth stocks that could potentially multiply wealth several times over in the years to come…
If you take me up on this deal, I'll lock in your payment at the discounted price you paid.
That way once your subscription term ends, based on your standing instructions, it will automatically get renewed at the discounted rate of Rs 2,950 per year.
But don't worry, you will be notified before a single rupee is charged to your card. If you decide against renewing, you can simply call and let us know. The control will remain in your hands.
I'm so confident that you will find value from Radhika and Sarvajeet's research…
That I'm willing to put it all on the line and give you guarantee of its quality.
I'm giving you the opportunity to try out Smart Money Secrets risk-free…
Try Smart Money Secrets 100% Risk-Free


With Our 30-Day, FULL Refund Policy!
It's important to me that you see the full potential of the opportunity in front of you…
That's why I'm offering you a 30-day, 100% refund policy. That way you can sign up and see for yourself if Radhika and Sarvajeet's research is the real deal.
And if at any point during these 30 days, you feel that this service is not for you, just get in touch with us and we'll refund the complete amount you spend on your Smart Money Secrets subscription…
Right to the last rupee… No questions asked.
And that's not all…
You can keep everything you download during these 30 days (Including any stock recommendation reports), as a Thank You Gift from our end, for trying our service.
But, if you're truly committed to making smart investment decisions that could take your finances to new heights…
And find value in Smart Money Secrets (which I am sure you will), simply do nothing at the end of your 30-days, and you can enjoy continued subscription membership till the end of your term.
Otherwise, you can always cancel your subscription any time before your 30-day trial ends if you feel that this opportunity isn't right for you.
It does not and cannot get any better than this.
I'm convinced through-and-through that this is one of the most lucrative opportunities you can get in on!
The opportunity to profit alongside some of the most successful investors in the country…
You risk absolutely nothing by joining today.
Are you on board?
Then Join Smart Money Secrets Today
At Just Rs 2,950 Per Year!
This could be your best chance to get on the road towards financial freedom and make all your dreams come true – by investing like the all-time greats.
Don't delay your shot at financial breakthrough…
Just click on the 'Subscribe Now' below and let's begin our journey…
To your wealth,


Sarit Panackal
Managing Editor, Equitymaster
PS – If you have any queries, do not hesitate to write to us. We will be delighted to assist you
---
Frequently Asked Questions:
Still have questions?


We'll do our best to answer them right here so that you feel comfortable when you decide to join Smart Money Secrets today.

This seems to be too good to be true…what's the "catch" in this offer?

The only catch is you need to act fast. We have over 1.7 Million readers across the globe. Once we feel that we have good enough number of members on board, we reserve the right to say "No" to you.

So, the only way you can take advantage of this offer is by hitting the Subscribe Now button before we reach our limit… Remember, hitting this button does not obligate you to anything. You will simply be redirected to another page with additional information about this special offer.

Why do I need your research service, Smart Money Secrets?

The fact is, tracking the moves of India's Top Investors requires a lot of time and intense research.

It involves going through thousands of documents and shareholding disclosures, countless company financials and long meetings with company management.

But that's not all… You see, sometimes even Top Investors can get it wrong. That's why Radhika and Sarvajeet put each stock they track through a proprietary screener that they developed to weed out any weak stocks and close in on only the absolute strongest stocks that elite investors are getting into.

If you're willing to do all of this to find the right stock, you're more than welcome to go ahead and try. Or you could save yourself a lot of time and heartache by simply subscribing to Smart Money Secrets and letting us do all the hard work for you.



How much will it cost?

The cost of a one-year Membership is Rs 6,000 which is an absolute steal considering the amount of value you're going to get for the next 12 months.

HOWEVER - if you act right here, right now, we'll slash the cost of membership to just Rs 2,950. That saves you Rs 3,050 that you can spend however you'd like: Whether you use it to invest in your first Smart Money Secrets stock recommendation or treat yourself to a fancy dinner.

How much could I make if you're right?

See, we're not financial advisors. We're an independent stock research firm. We do not guarantee any returns. And if someone guarantees you any kind of return in stock market, you should run away.

What we can certainly guarantee you is our 100% commitment to guide you in finding the best stocks that have the highest chance of generating best possible returns in the next 3-5 years.

How are the returns calculated?

The returns shown above are based on back tested data. The returns are calculated as the % difference between the price on the date when a stock would have been recommended and the price on the date when the editors of Smart Money Secrets would have recommended a sell.

Details of the calculation are as below:

| | | | |
| --- | --- | --- | --- |
| Stock name | Price on date of Recommendation (Rs) | Price on date of closing (Rs) | % Returns shown in backtests |
| Steel Strips Wheels | 141 | 921 | 554% |
| Sundaram Finance | 264 | 1,623 | 514% |
| Eicher Motors | 189 | 25,430 | 1337% |
| Astral Polytechnik | 40 | 430 | 976% |
| Ashiana Housing | 49 | 229 | 368% |
| Kajaria | 82 | 714 | 771% |
| MRF | 10,237 | 63,182 | 517% |

Do note that these are not Equitymaster recommendations.

| | | | |
| --- | --- | --- | --- |
| Stock name | Price on date of Recommendation (Rs) | Price on date of closing (Rs) | % Returns shown in backtests |
| Rallis | 63 | 271 | 328.4% |
| Container Corp | 549 | 1,540 | 180.5% |
| Navneet Education | 64 | 168 | 162.8% |
| Hindustan Unilever | 234 | 600 | 156.4% |
| Cummins India | 390 | 989 | 153.6% |

How much could I lose if you're wrong?

No investment strategy is 100% safe. And you should not invest anything more than you could afford to lose. With that being said, you should talk to your financial advisor regarding asset allocation and appropriate risk profile.

You see, despite our in-depth research and our special screener that eliminates stocks that have a high chance of failure, the stock market is always subject to risk… and sometimes, a stock might not perform the way we expect it to… It's only natural.

As of now, each Smart Money Secrets stock is an open recommendation and has not been closed yet, so we have no record of a loss-making stock.

Can I really try this out for 30 days?

Yes, you can! In fact, we encourage you start your trial right away. Take your time to check all our past issues, current open recommendations, and read all special reports.

If in 30 days, you're not satisfied with your subscription, simply contact us and we'll refund 100% of your subscription fee right away. You'll even get to keep whatever you have read and downloaded. That's our way of thanking you for giving us a try.

Does Smart Money Secrets genuinely only cost Rs 2,950 per year? And how can you make it so cheap?!

Yes, for a very limited time, we've decided to price it for only Rs 2,950/year. The reason we make it so cheap is because we want as many people as possible to access our research.

Since 1996, we have been guiding hundreds of thousands of readers like you with our unbiased stock research. And we want to do the same for many years to come.

How difficult will it be for me to act on a Smart Money Secrets recommendation?

It's not difficult at all. There is no technical analysis that you'll have to perform. All you need to know is the specific play, and when to get in and when to get out. We will do all the hard work for you.

Each stock alert will tell you exactly what to do. You just have to decide whether you want to follow what we recommend!

This sounds like a "get rich quick scheme" to me — are you for real?

This is NOT a "get rich quick" gimmick. Equitymaster, is in the business of sharing ideas and actionable research that can help you thrive in any type of market. And we've been doing this since 1996. If we published foolish or dishonest material — we'd be out of business by now.

Can anyone really do this? Even me?

YES, anyone can learn to do this. Why? Because we designed this research service especially for readers like YOU. That is, a regular Indian who wants to improve their financial circumstances, now have a very realistic chance to do that without taking ANY unnecessary risks.

Don't wait until it's too late. Hit the "Subscribe Now" button and take advantage of this limited-time offer while you still can. You won't be obligated to do anything by clicking this button. You'll just be sent to another page with more information on this special offer.