DELHIVERY LTD. IPO: All You Need To Know
DELHIVERY LTD. IPO was launched on 11-May-22. Here is all you need to know about this IPO.
Started in June 2011, Delhivery is the largest and fastest growing fully-integrated logistics services player in India by revenue as of fiscal 2021. The logistics and supply chain startup has built a network covering every state while servicing 17,045 PIN codes or 88.3% of the 19,300 PIN codes in India.
DELHIVERY LTD. IPO Details
Issue Opening Date
11-May-22
Issue Closing Date
13-May-22
Issue Type
OFFERS FOR SALE CUM FRESH CAPITAL
Issue Size (INR bn)
52.3
Fresh Issue (No.of shares)
82,137,328
Offer for Sale (No.of shares)
25,359,897
Face Value (INR)
1.00
IPO Price Band (INR)
462 to 487
Market Lot (No.of shares)
30
Min Order Quantity
30
Listing At
NSE / BSE
Pricing Method
BOOKBUILDING
Year of Incorporation
2011
Industry
TRAVEL/TRANSPORTATION/COURIER(PASSENGER/CARGO)
Total Issue Size (No.of shares)
107,497,225
Objects Of Issue
FUNDING ORGANIC GROWTH INITIATIVES #FUNDING INORGANIC GROWTH THROUGH ACQUISITIONS AND OTHER STRATEGIC INITIATIVES #GENERAL CORPORATE PURPOSES #OFFER EXPENSES TO THE EXTENT APPLICABLE TO THE FRESH ISSUE
Registrar Details
LINK INTIME INDIA PVT.LTD.
DELHIVERY LTD. IPO Timetable
Bid/Offer Launch Date
11-May-22
Bid/Offer Close Date
13-May-22
Basis of Allotment Finalization Date
-
Initiation of Refunds
-
Credit of Shares to Demat Account
-
Listing Date
24-May-22
DELHIVERY LTD. IPO Shares Offered
Category
Shares Offered
QIB
80,313,142
HNI
16,062,628
Retail
10,708,418
Employee
432,900
Others
-
Total
107,497,225
DELHIVERY LTD. IPO Promoter Holding
Pre Issue Share Holding
-
Post Issue Share Holding
-
DELHIVERY LTD. Overall Subscription details (Times subscribed)
Category
Subscription Status
QIB
1.73
HNI
0.04
Retail
0.27
Employee
0.11
Others
-
Total
1.33
DELHIVERY LTD. Date wise Subscription
Date
QIB
HNI
Retail
Employee
Mutual Funds
Others
Total
Day 1 (11-May-22)
0.32
0.01
0.31
0.06
-
-
0.57
Day 2 (12-May-22)
0.32
0.02
0.42
0.13
-
-
0.58
Day 3 (13-May-22)
1.37
0.32
0.60
0.29
30.11
-
1.39
DELHIVERY LTD. Financials
Year Ending
31-Mar-19
31-Mar-20
31-Mar-21
Total Income
(Rs m)
16,949.70
29,864.30
36,991.70
Total Expenditure
(Rs m)
34,760.10
32,705.60
40,554.80
Net Profit After Tax
(Rs m)
-
-
-
| | |
| --- | --- |
| Company Address | N24-N34, S24-S34, AIR CARGO LOGISTICS CENTRE-II, OPP.GATE 6 CARGO TERMINAL, INDIRA GANDHI INTERNATIONAL AIRPORT, NEW DELHI 110037, DELHI |
Data Sourced from: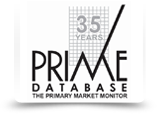 primedatabase.com is India's first and still the only database dedicated to the primary capital market. Started in 1989, Prime
continues to be the single source of comprehensive information on all capital market offerings.
Have A Question On DELHIVERY LTD. IPO?
When DELHIVERY LTD. IPO will open?
Below is the schedule for the same:

DELHIVERY LTD. IPO

IPO opens on: 11-May-22

IPO closes on: 13-May-22
What is the lot size of DELHIVERY LTD. IPO?
The lot size of DELHIVERY LTD. IPO is 30 shares. Investors will need to apply for a minimum order of 30 shares and in multiples thereof.
How to apply for DELHIVERY LTD. IPO?
An investor can apply in DELHIVERY LTD. IPO online using either UPI or Application Supported by Blocked Amount (ASBA) as payment method.
While ASBA IPO application is available in the net banking section, UPI IPO application is offered by brokers who don't offer banking services.
When is DELHIVERY LTD. IPO allotment?
The tentative finalization of basis of allotment for DELHIVERY LTD. IPO will be done on -, and the allotted shares will be credited to your demat account by -.
When is DELHIVERY LTD. IPO listing date?
The tentative listing date of DELHIVERY LTD. IPO is scheduled for 24-May-22.
Where are the DELHIVERY LTD. shares supposed to be listed?
Shares of DELHIVERY LTD. are expected to list on NSE / BSE.
What is Face value of DELHIVERY LTD. IPO?
At present, one share of DELHIVERY LTD. has a face value of Rs 1.00.
IPO Desk:
Equitymaster discusses why the world over investments in IPOs have very rarely made money for investors and the alternative full form of the acronym could denote this.
A check list investors must go through before investing in an equity issue.
Equitymaster discusses why investor in IPOs should be very careful about the valuations so that they do not overpay.
Equitymaster discusses whether some unique IPOs have the potential to elicit any investor interest.
Today's Market
On Monday, Indian share markets rose for the third consecutive session, as prospects of a slowing economic growth fanned hopes that global central banks may go slow on interest rate hikes.
PLEASE NOTE:
The information in the web site has been compiled from sources we believe to to be reliable, but we do not hold ourselves responsible for its completeness or accuracy. This is not an offer to sell or a solicitation to buy any securities. Investors are advised to read the offer document before making an investment decision.