RR KABEL LTD. IPO was launched on 13-Sep-23. Here is all you need to know about this IPO.
RR KABEL LTD. IPO Details
Issue Opening Date
13-Sep-23
Issue Closing Date
15-Sep-23
Issue Type
OFFERS FOR SALE CUM FRESH CAPITAL
Issue Size (INR bn)
19.6
Fresh Issue (No.of shares)
1,750,031
Offer for Sale (No.of shares)
17,236,682
Face Value (INR)
5.00
IPO Price Band (INR)
983 to 1035
Market Lot (No.of shares)
14
Min Order Quantity
14
Listing At
BSE / NSE
Pricing Method
BOOKBUILDING
Year of Incorporation
1995
Industry
CABLES/WIRES/CONDUCTORS
Total Issue Size (No.of shares)
18,986,713
Objects Of Issue
REPAYMENT OR PREPAYMENT, IN FULL OR IN PART, OF BORROWINGS AVAILED BY OUR COMPANY FROM BANKS AND FINANCIAL INSTITUTIONS #GENERAL CORPORATE PURPOSES #OFFER RELATED EXPENSES IN RELATION TO THE FRESH ISSUE
Registrar Details
LINK INTIME INDIA PVT.LTD.
Data Sourced from: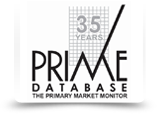 primedatabase.com is India's first and still the only database dedicated to the primary capital market. Started in 1989, Prime
continues to be the single source of comprehensive information on all capital market offerings.
Have A Question On RR KABEL LTD. IPO?
When RR KABEL LTD. IPO will open?
Below is the schedule for the same:

RR KABEL LTD. IPO

IPO opens on: 13-Sep-23

IPO closes on: 15-Sep-23
What is the lot size of RR KABEL LTD. IPO?
The lot size of RR KABEL LTD. IPO is 14 shares. Investors will need to apply for a minimum order of 14 shares and in multiples thereof.
How to apply for RR KABEL LTD. IPO?
An investor can apply in RR KABEL LTD. IPO online using either UPI or Application Supported by Blocked Amount (ASBA) as payment method.
While ASBA IPO application is available in the net banking section, UPI IPO application is offered by brokers who don't offer banking services.
When is RR KABEL LTD. IPO allotment?
The tentative finalization of basis of allotment for RR KABEL LTD. IPO will be done on -, and the allotted shares will be credited to your demat account by -.
When is RR KABEL LTD. IPO listing date?
The tentative listing date of RR KABEL LTD. IPO is scheduled for 20-Sep-23.
Where are the RR KABEL LTD. shares supposed to be listed?
Shares of RR KABEL LTD. are expected to list on BSE / NSE.
What is Face value of RR KABEL LTD. IPO?
At present, one share of RR KABEL LTD. has a face value of Rs 5.00.
IPO Desk:
Equitymaster discusses why the world over investments in IPOs have very rarely made money for investors and the alternative full form of the acronym could denote this.
A check list investors must go through before investing in an equity issue.
Equitymaster discusses why investor in IPOs should be very careful about the valuations so that they do not overpay.
Equitymaster discusses whether some unique IPOs have the potential to elicit any investor interest.
The information in the web site has been compiled from sources we believe to to be reliable, but we do not hold ourselves responsible for its completeness or accuracy. This is not an offer to sell or a solicitation to buy any securities. Investors are advised to read the offer document before making an investment decision.