A Silicon-Valley Insider Shows Us What's Behind the Scenes
Oct 11, 2017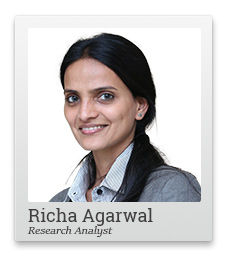 September was a happening month for Apple Inc.
Apple unveiled three new iPhones, with brand-new features and befitting fanfare.
People are excited to own the product. But investors...aren't keen to bite.
In the week of the launch, the stock reported its worst weekly performance since the first iPhone was released a decade ago. Moderate reviews and high price points led analysts to downgrade the stock.
The stock shed over US$ 50 billion from its market value when the launch event did not meet the expectations (the stock had gained over 50% over the last year in anticipation of a stellar launch).
Now, I am not really an iPhone person. I don't understand the complexity of its 'life-changing' features or why its worshippers are so devout.
But I kept my eye on the launch. Not least because I know a Silicon Valley insider who made a big bet on the launch.
A bet that has nothing to do with Apple stock.
You see, while Apple has made investors over 800% in the last decade, it is too big to move up at that pace now. You would make maybe 20% on it now. That doesn't interest him in the least. Because here's what this Silicon-valley insider discovered...
The real story is playing out behind the scenes.
The Real Gains Lie Behind the Scenes
It's the story of the companies that have seen the biggest financial windfalls from the rise of Apple. These are companies whose components are embedded deep inside the iPhones... Companies that most people - including most analysts - have never heard of.
These companies supply Apple its core components.... The components that make its touch screen work... That allow you to click stunning DSLR-like photos.
And it sounds to me like he's really onto something.
In the past, these components companies have benefitted from the 'Apple effect' and delivered returns of 1,800%, 1,700%, and so on in less than a decade.
And it's not just the iPhone. Other phones - Apple's competitors - give them business too. So even if Apple goes down, these guys won't go bust.
Now, while there's no listed Indian company that supplies to Apple that I can recommend to my Hidden Treasure subscribers - I have discovered how to get behind the scenes of some companies witnessing the halo effect of the bigger trends playing out in the Indian economy.
My next recommendation is one such company - one of the largest players in a niche segment that is expected to benefit from massive infrastructural investment. With an asset light model, it's has been offering returns over 25% consistently over the past three years - beating market leaders. The best part - it's still not expensive.
I will be releasing a recommendation so make sure to be signed in to know more.
Good investing,

Richa Agarwal (Research Analyst)
Editor, Hidden Treasure
Brain Food for the Day
How Proxy Plays Can Give Real Gains
The real gains in the stock markets come from investing in companies that are a) fundamentally strong, and b) not many people know about. Most of these companies are in the small cap space.
People tend to think of small cap stocks as risky - and some even are - but some can be quite stable, riding the coattails of some big companies or big trends. I call these stable, small cap companies 'proxy plays' or 'Backdoor companies'.
'Proxy plays' allows us to indirectly participate in a big trend which one cannot directly invest in (you may not be able to afford Apple - but you can get in on the smaller components companies).
While large stable companies are either too expensive, or too big for their stock prices to move much - 'proxy plays' riding on the growth of these companies are much more lucrative investing opportunities.
Here is how you can discover 'proxy plays':
Identify a trend worth betting on.
Find all the companies benefiting from the trend.
Separate the direct plays and the other companies.
Identify which ones among the non-direct plays are potential backdoor

opportunities.

Avoid companies that compete with the direct plays (by focusing on a small niche where they have a competitive advantage).
Within this list, stick to the companies with the best fundamentals.
Lastly, never ignore valuations.
And if you don't want to do all that work, of course, you are welcome to benefit from my research too.
Recent Articles