About Alok Jain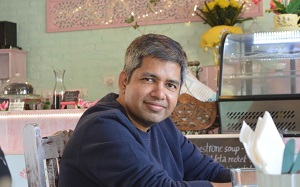 Alok Jain is a SEBI registered investment advisor. He is the founder of 'Weekendinvesting.com.'
Jain is an IIT Delhi graduate. He completed his master's from the University of Maryland, USA.
He has over two decades of experience in rule-based investing systems and technical trading.
He has over two decades experience in the markets. He took his big jump into the market in 2016. He did that by announcing and executing his strategy on Twitter. His return was 54% in one year.
He then started a public blog and research service under the banner Weekend Investing. It's a model portfolio research service. It's exclusively based on momentum investing strategies.
He is a keen observer of psychological and behavioral aspects of investing. He has studied how they come in to play in investing. He is known for quantifying and incorporating them in his strategies.
Jain is also well known for his views on asset allocation, in particular, the role gold and real estate.
With a strong background in technical trading and a remarkable journey from broker to entrepreneur, he has become an investment guru to many Indians.
To dig deeper into his approach to trading, check out, Equitymaster's investor hour with Alok Jain.
Here's more on Alok Jain...
Jul 18, 2022
Alok Jain's journey is fascinating. His education spanned from a government school to a top US university.