About Kenneth Andrade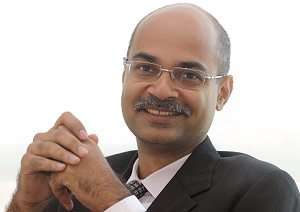 Kenneth Andrade is often called a midcap stock guru. He has also been called the Peter Lynch of India.
One of Andrade's stock picking tenets is...
Try to look for a company in an industry which is making money while others are all losing it.
Such a simple yet effective approach to stock picking has elevated him into one of India's most successful thematic investors.
Andrade started his investment journey right after getting out of school.
Today, he is the Founder and Chief Investor Officer (CIO) of Old Bridge Capital Management, a registered Portfolio Management System based in India. He oversees the investment process and leads the investment ideation process.
He has a 15-year track record managing some of India's most successful equity funds and over 27 years of experience in Indian capital markets, portfolio management, and investment research.
His portfolio management experience includes ten years at IDFC Asset Management Company, which was ranked among the top eight in India's mutual fund industry.
As Chief Investment Officer at IDFC, Kenneth was responsible for the performance of an US$ 8 bn corpus.
He is known for his calls on stocks like Page Industries, Bata, and MRF.
He is today one of the leading investment gurus for many Indians.
Here's more on Kenneth...
Aug 6, 2022
Kenneth Andrade's approach to stock picking can only be described as super rational.
Jun 12, 2019
This real estate stock recommended in Smart Money Secrets offers the most favourable upside potential.
Apr 26, 2017
How leaning from the best brains in the markets can help create huge long-term wealth.
Jun 21, 2019
Andrade gives his take on agriculture, an industry from which we have already recommended two stocks.
May 31, 2019
This is where to look if you want to zero in on stocks bought by super investors.