About Ridham Desai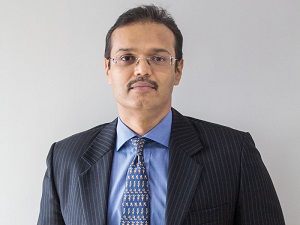 Ridham Desai is a veteran of the Indian stock markets and a prolific writer.
Like Big Bull Rakesh Jhunjhunwala, Ridham is widely known for his bullish stance on the Indian equity markets.
Before developing a deep interest in equities, Ridham worked as a software engineer.
He serves as the Managing Director at Morgan Stanley, having spent more than 2 decades with the investment banking house.
At Morgan Stanley, he is tasked with preparing the model portfolio for his clients.
Ridham firmly believes in long term investments and is considered to be one of the best long term stock pickers in India.
Here's a quote attributed to Ridham...
There is always uncertainty, sometimes good or bad. But if you pay the right price, you make money.
He is often seen on multiple business channels offering his views on the markets.
If you want to learn how to identify multibagger stocks, or simply zeroing on fundamentally strong stocks then you must follow Ridham Desai.
He was a guest on Equitymaster's Investor Hour Podcast. You can watch it here. We highly recommend not missing it.
Here's more on Ridham Desai, a top investing guru of India...
Jul 12, 2022
Ridham Desai is a veteran of the stock markets. Starting with almost nothing, he built up capital by trading stocks.