About Samit Vartak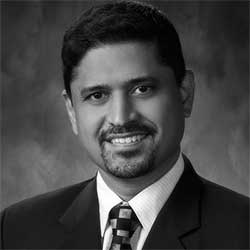 Samit Vartak is the founding partner and chief investment officer (CIO) of SageOne Investment Managers LLP, a well-known portfolio management services (PMS) firm.
He is a CFA charterholder and a member of the CFA Institute. Samit completed his masters in finance from the Olin School of Business of the Washington University in St. Louis.
Apart from this, he also holds a bachelor's degree in engineering from Mumbai University.
Samit has been in the equity markets since 1999. He spent a decade in the USA working with reputed companies like Gap Inc, PwC Consulting, Deloitte, and Ernst & Young.
In 2012, he started SageOne Investments, an investment advisory firm focusing on value investing.
Samit Vartak believes that a bull market is inevitable after a long bear market. He believes that investing strategy should not change based on the market trends because markets and the economy can behave in opposite ways because of the limitation in predicting the market.
Here's a list of articles and videos on Samit Vartak.

Sep 17, 2022
Samit Vartak's journey to becoming one of the top money managers in India is fascinating.